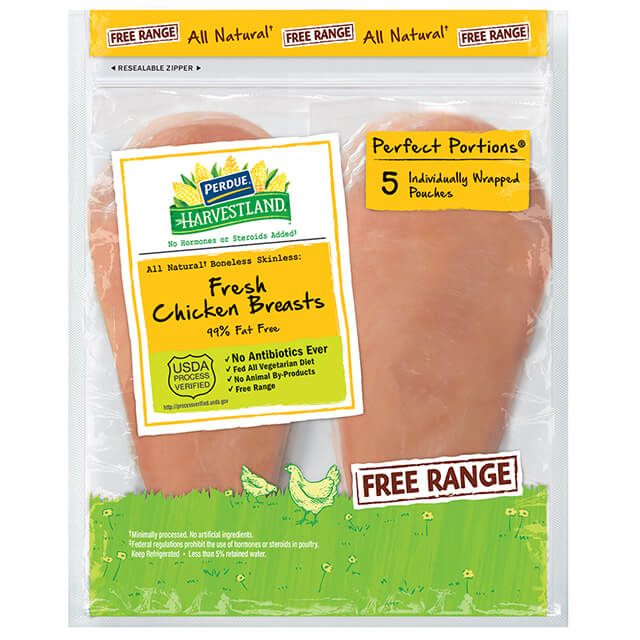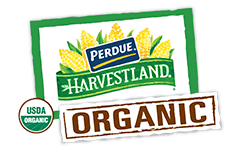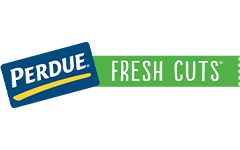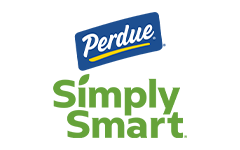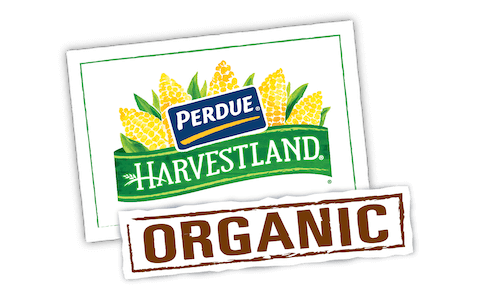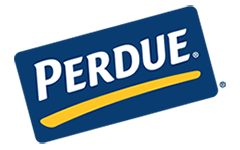 Made With:
PERDUE® HARVESTLAND® PERFECT PORTIONS® Free Range Boneless Skinless Chicken Breast Individually Wrapped (1.65 lbs.)
PREP TIME: 10min COOK TIME: 15min
Serves 4


Ingredients
6 cups shredded romaine lettuce
2 oz. sliced provolone cheese, (about 2 slices) cut in half and rolled
1 oz. sliced salami (about 4 slices) cut in half and rolled
1/2 cup marinated artichoke hearts, drained and quartered
1/2 cup fresh mushrooms, quartered
1/2 cup roasted red pepper strips
4 tbsp. extra virgin olive oil
Loaf of crusty bread (optional)
Step 1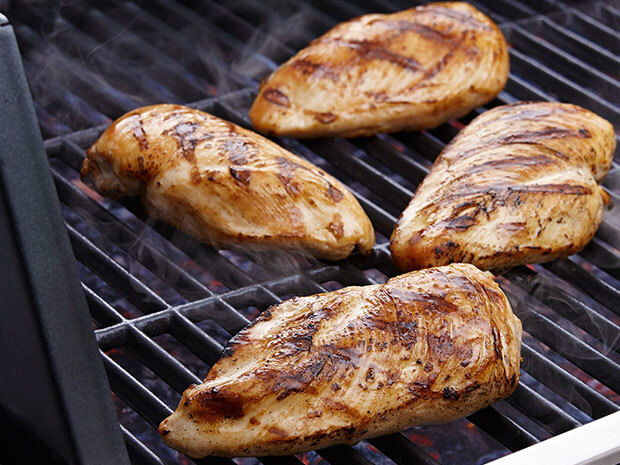 Grill
Heat your lightly greased grill or grill pan to medium high heat. Grill the chicken breasts for 5 to 6 minutes per side. Chicken is done when it feels firm to the touch and a meat thermometer inserted in the center reaches 170°F. Remove from heat, let rest for 2 to 3 minutes, and then cut into strips.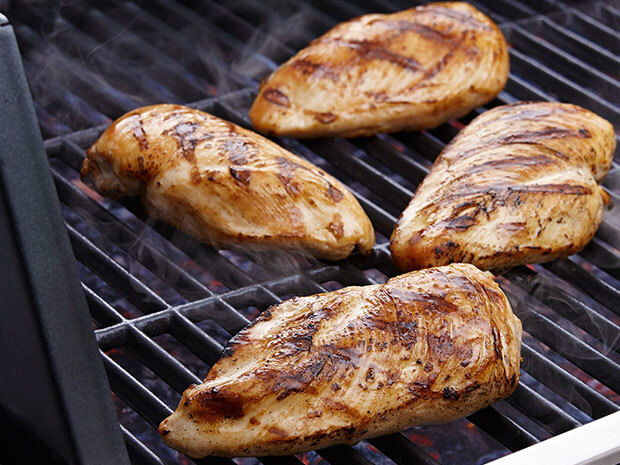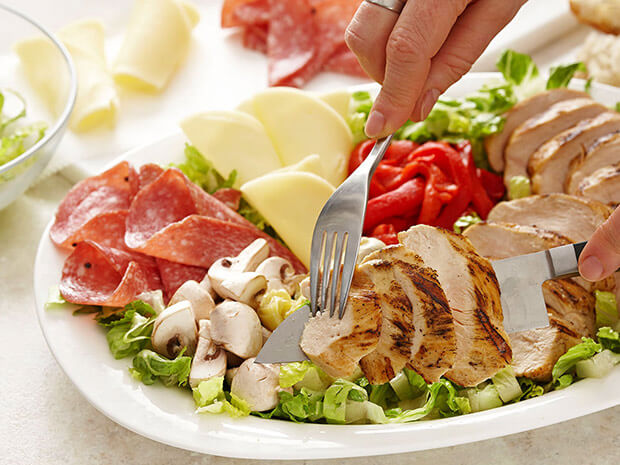 Step 2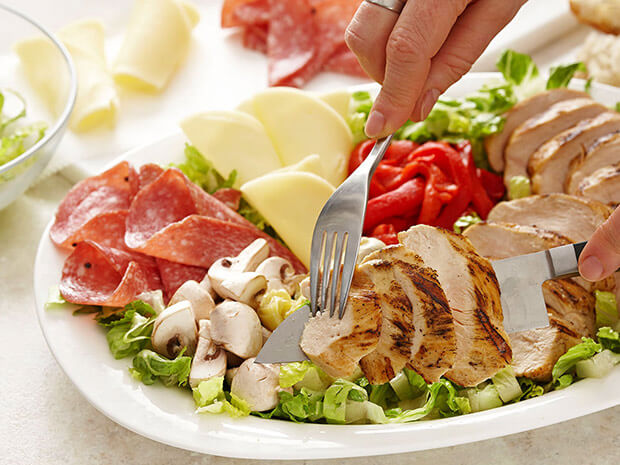 Assemble
Line a large serving platter with shredded romaine lettuce. Artfully arrange the chicken strips, provolone, salami, artichokes, mushrooms, and red pepper strips in individual stacks over the lettuce.
Step 3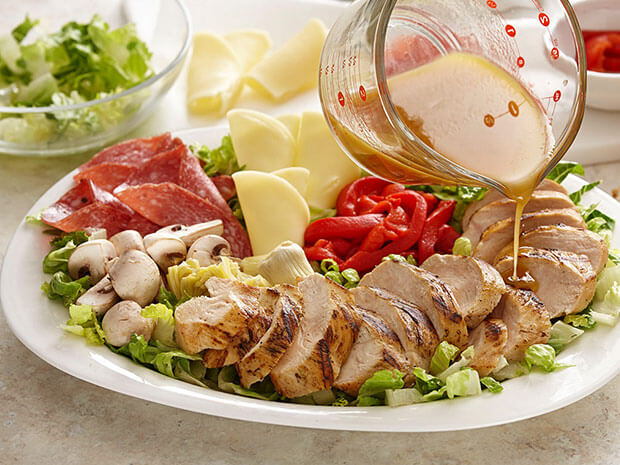 Dress
Whisk together the red wine vinegar, salt and pepper. Continue whisking and drizzle in the olive oil. Drizzle dressing over the antipasto platter and serve with slices of crusty bread.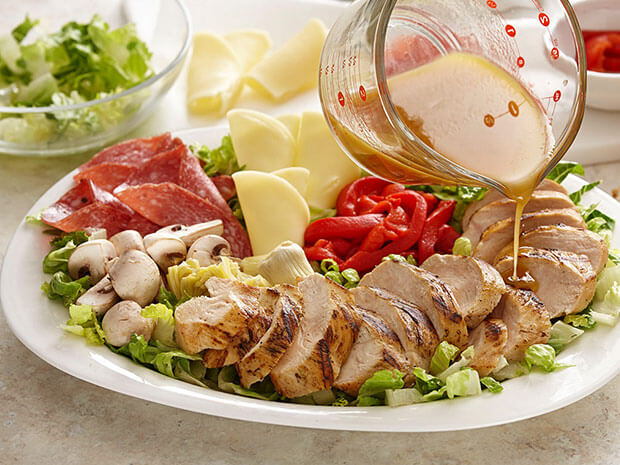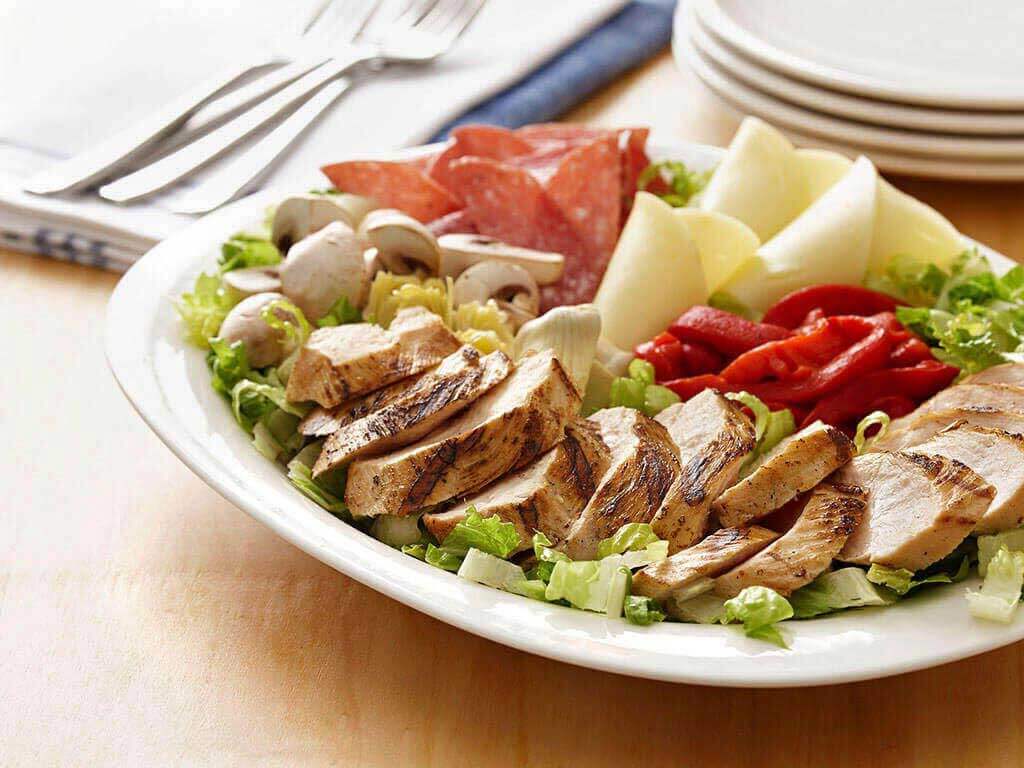 Grilled Chicken Antipasto Salad
Add Your Comment