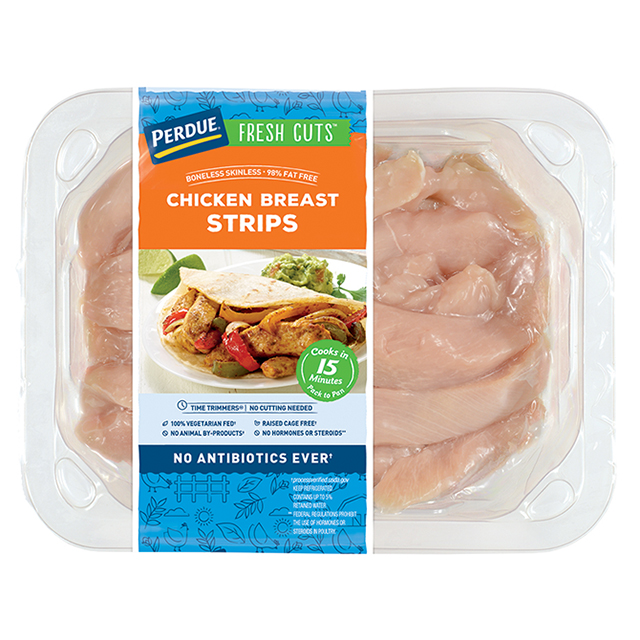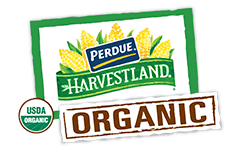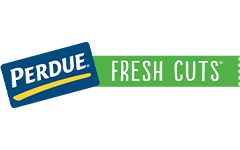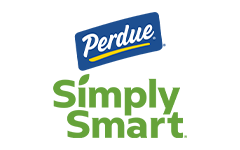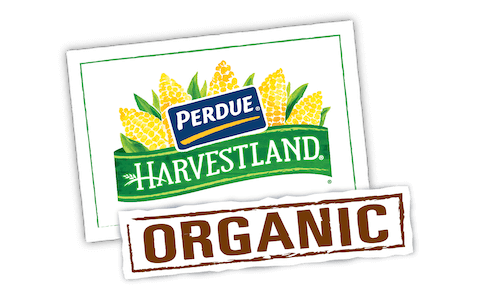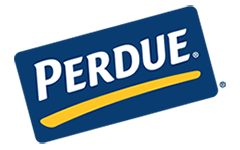 Made With:
PERDUE® FRESH CUTS® Fresh Boneless Skinless Chicken Breast Strips
PREP TIME: 15min COOK TIME: 15min
Serves 4


Ingredients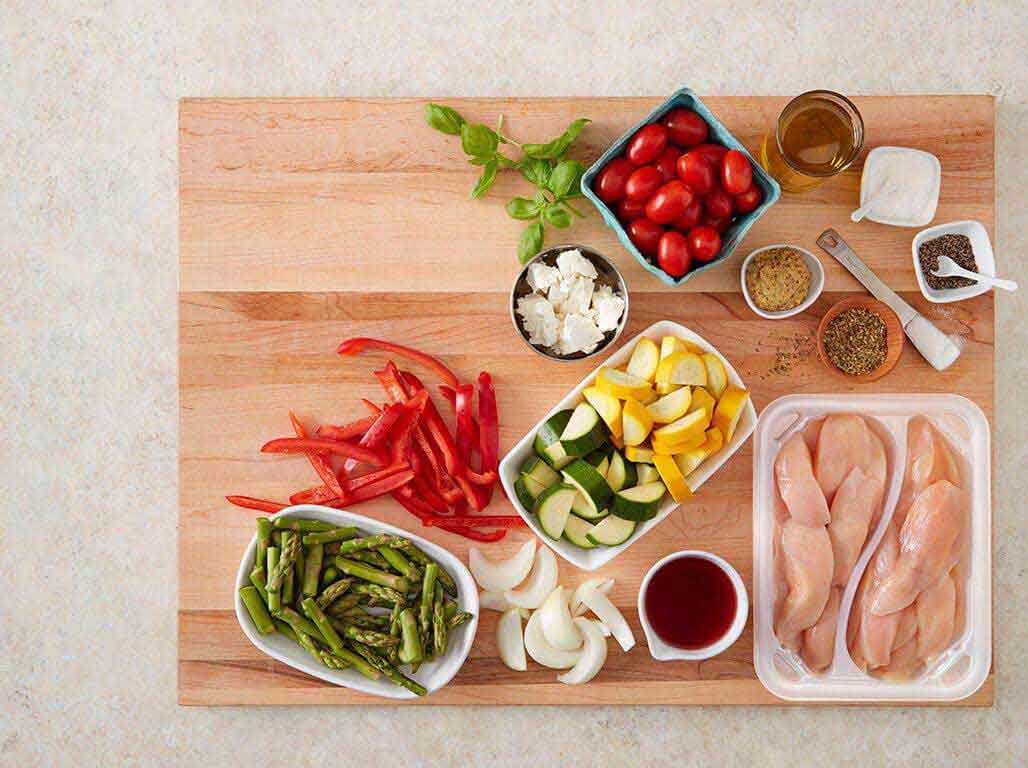 1 tsp. Stone Ground or Dijon mustard
8 asparagus spears cut into 2-inch pieces
1 medium zucchini, halved lengthwise and sliced into ½ inch thick rounds
1 medium yellow squash, halved lengthwise and sliced into ½ inch thick rounds
1 medium sweet onion, sliced into rings
1 red bell pepper, sliced into 1-inch thick strips
1/2 cup feta cheese, crumbled
2 tbsp. fresh basil, sliced into ribbons
Step 1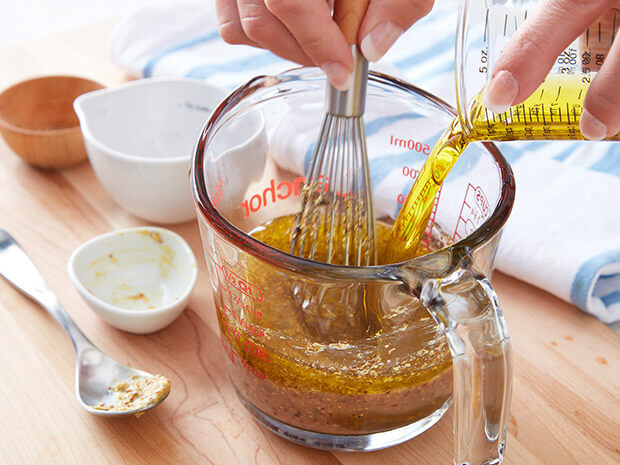 Whisk
In a large measuring cup, whisk together the red wine vinegar, dried oregano, mustard, sugar, salt and black pepper. While continuing to whisk, slowly drizzle in the olive oil until well combined.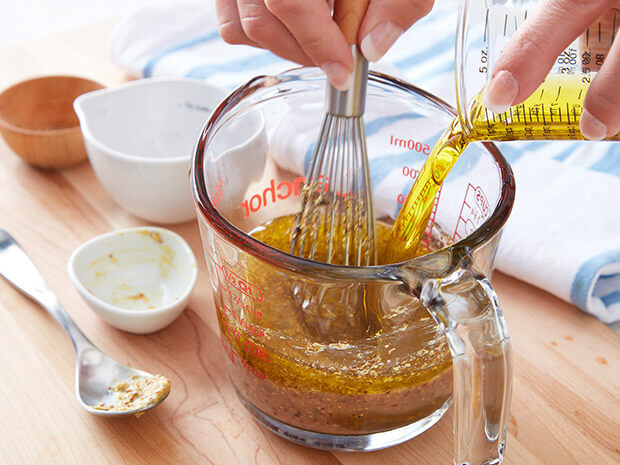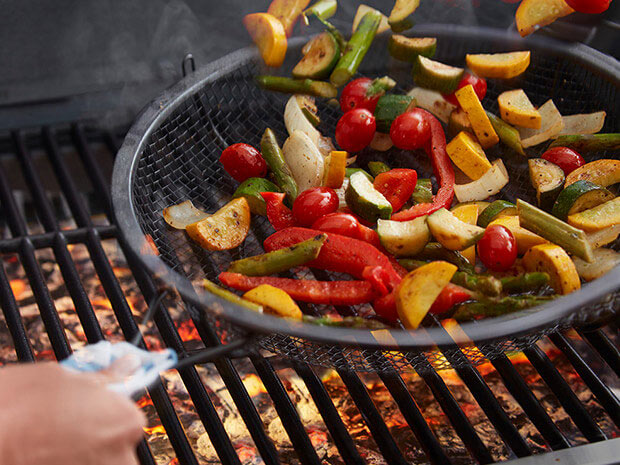 Step 2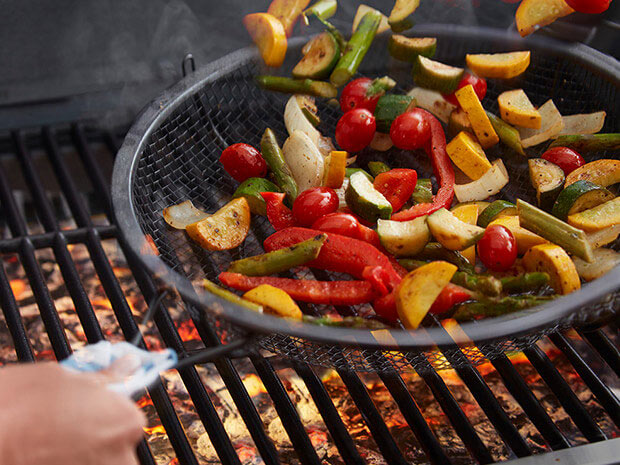 Char
Heat an outdoor grill with a vegetable basket or grill pan to medium high heat. Spoon 4 tablespoons of vinaigrette over the chicken strips and let marinate while grilling the vegetables. Toss the vegetables with 4 tablespoons of the vinaigrette and place in the grill basket. Grill the vegetables until tender and charred, about 6 to 8 minutes. Transfer to a platter and keep warm.
Step 3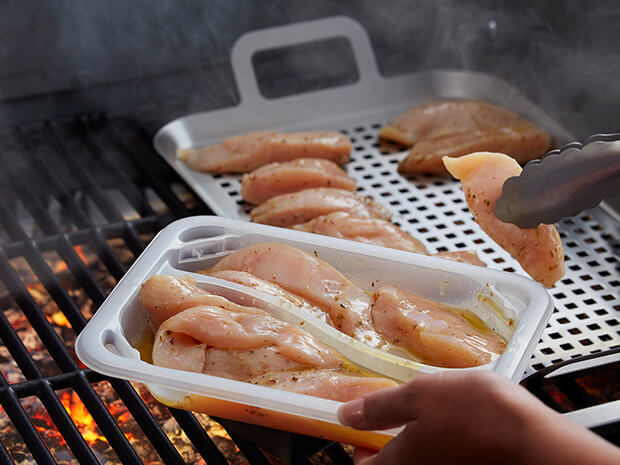 Grill
Place the chicken strips in the grill basket and grill for 5 to 7 minutes until cooked through. Chicken is done when a meat thermometer inserted in the center reaches 170°F. Transfer chicken to the vegetable platter.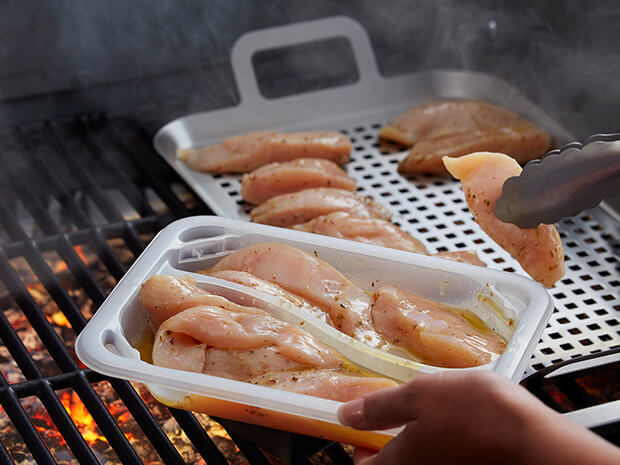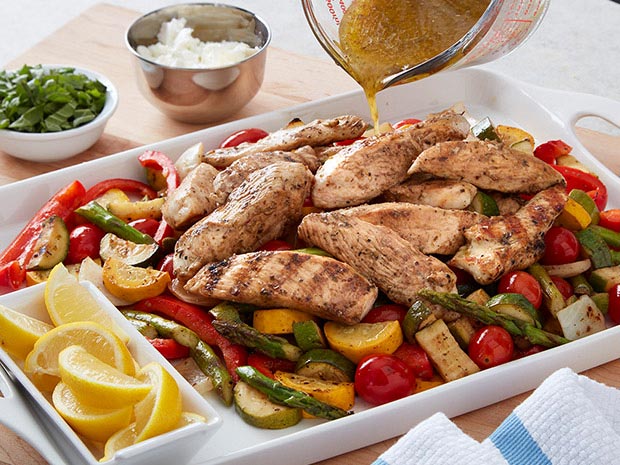 Step 4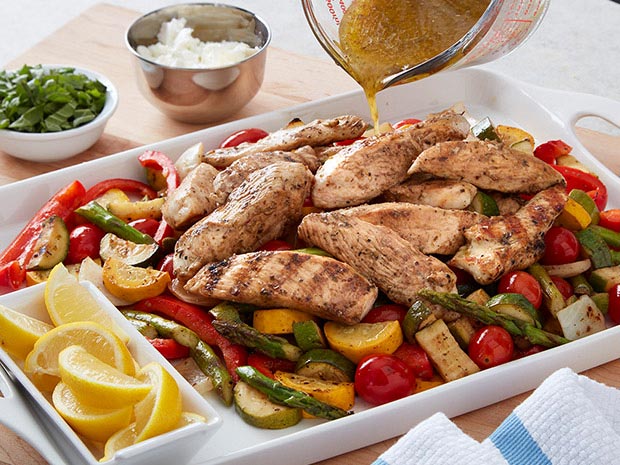 Serve
Drizzle the remaining vinaigrette over the Grilled Chicken and Vegetables. Sprinkle with feta cheese and fresh basil. Serve warm or room temperature with fresh bread.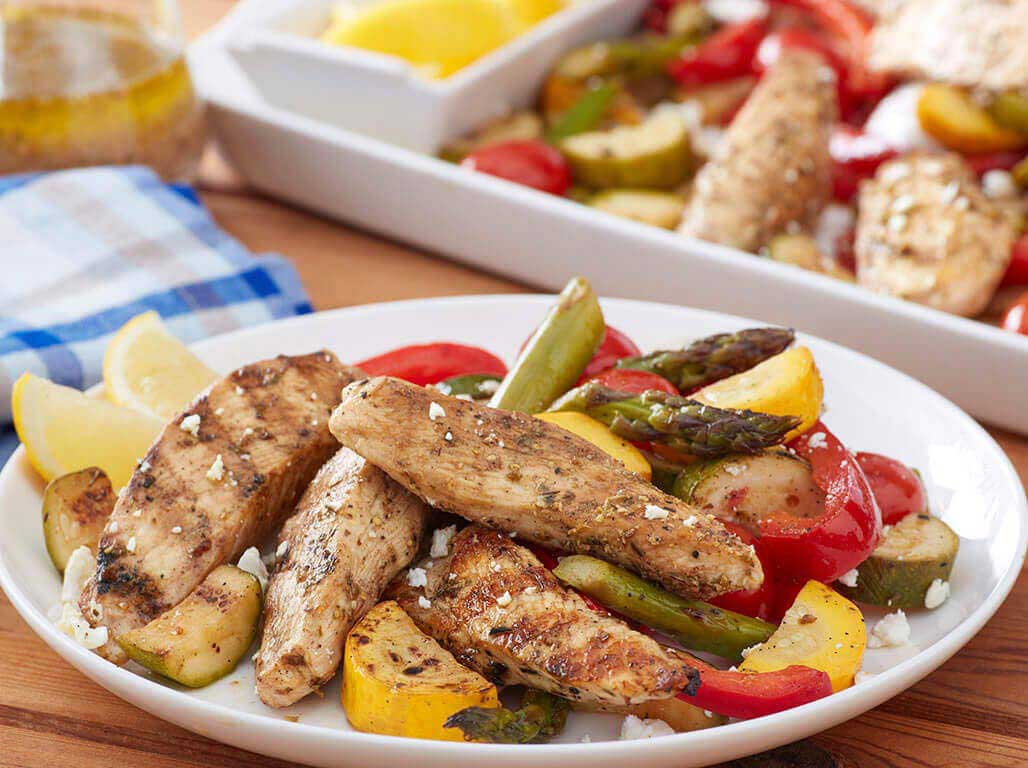 Grilled Chicken and Vegetable Basket Salad
Add Your Comment