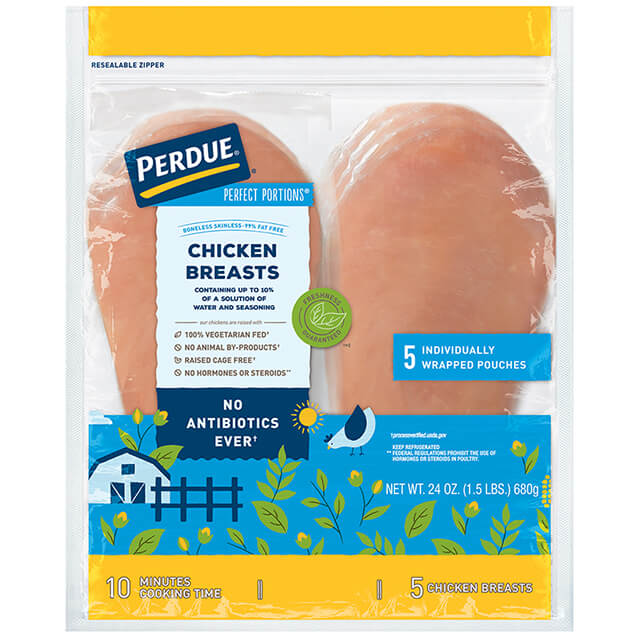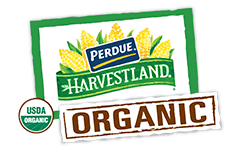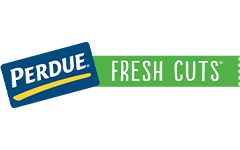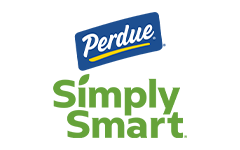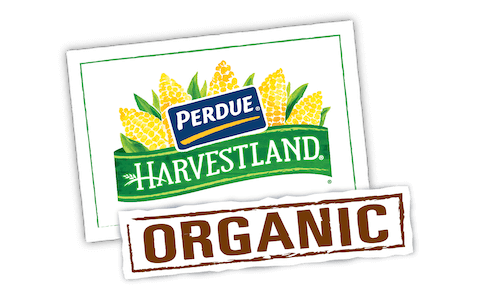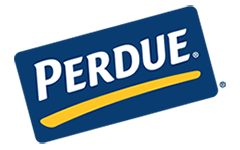 Made With:
PERDUE® PERFECT PORTIONS® Boneless Skinless Chicken Breasts (1.5 lbs.)
PREP TIME: 0min COOK TIME: 20min
Serves 2


Ingredients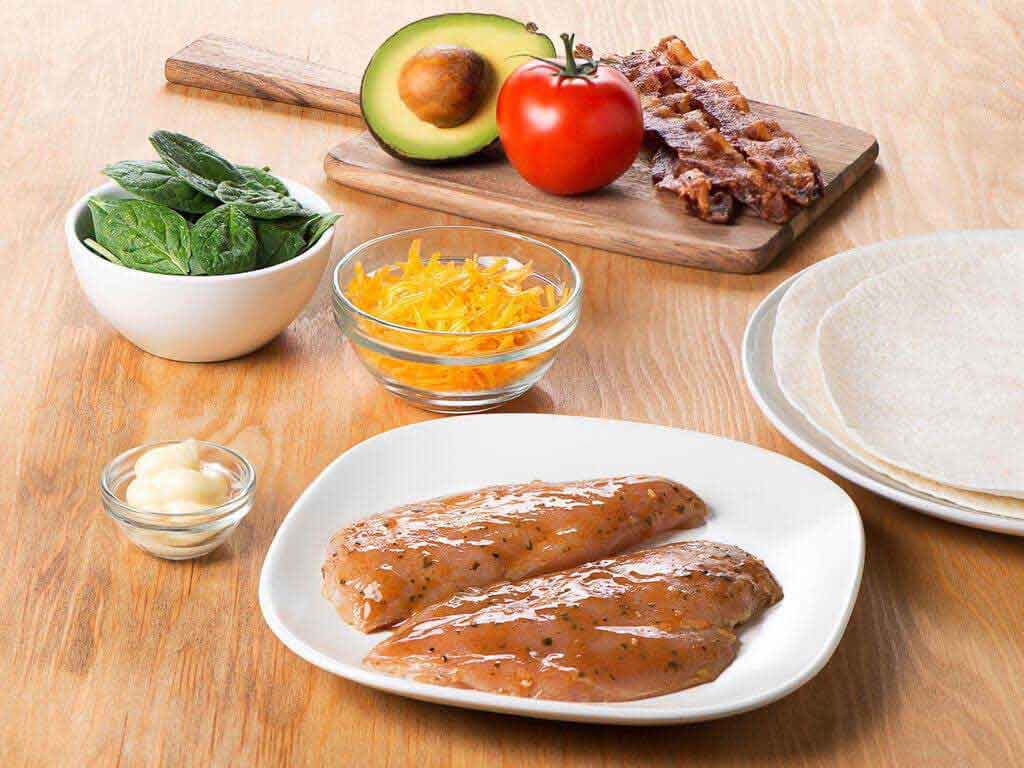 2 tbsp. garlic mayonnaise
1 cup baby spinach leaves
2 slices bacon, cooked and crumbled
1/2 cup shredded Cheddar cheese
1/2 small avocado, sliced
Step 1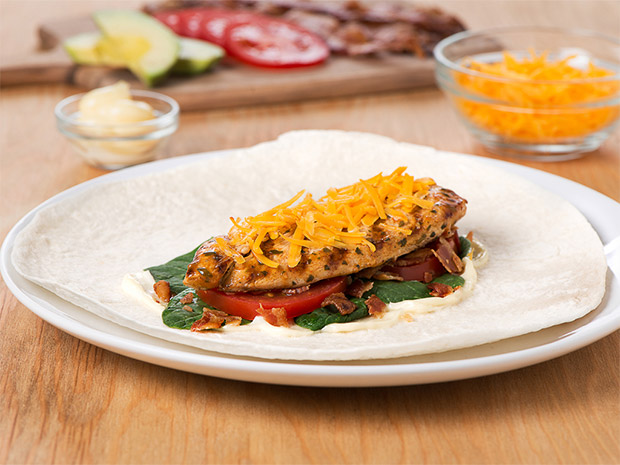 Assemble
Preheat the grill to medium-high; lightly coat the grate with cooking oil. Grill the chicken, turning as needed, for 15 minutes or until cooked through and well-marked. Transfer to a plate. Reduce the grill to medium-low. Spread the mayonnaise just below the center of the tortillas, leaving space on the sides. Top with spinach, tomato, bacon, a cooked chicken breast, Cheddar and avocado.

TIP
TIP: Use a Greek-style yogurt based sauce in place of the mayonnaise.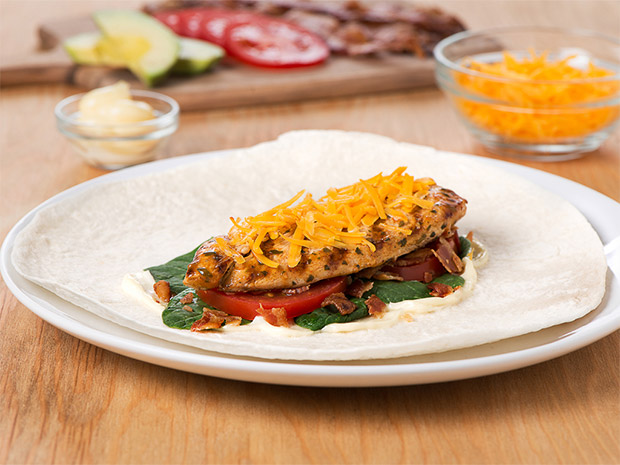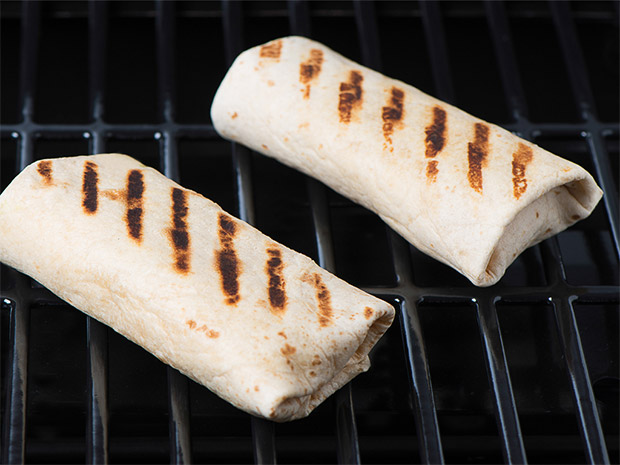 Step 2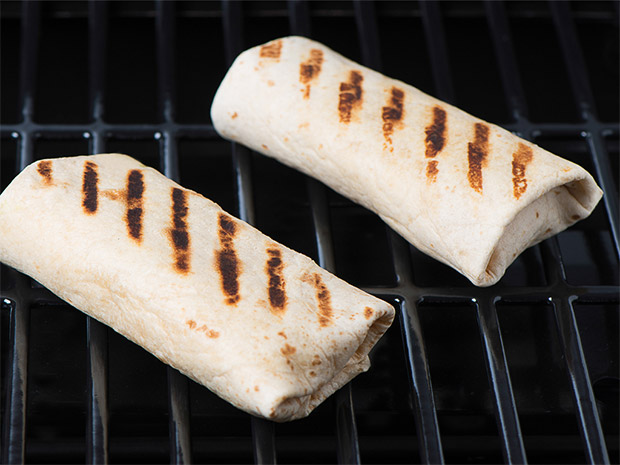 Grill
Firmly fold the bottom half of the wrap over the filling, fold in the sides and roll up to completely enclose filling. Lightly coat the outside with cooking spray. Place the wraps on the grill. Toast for 3 minutes per side or until golden.
Step 3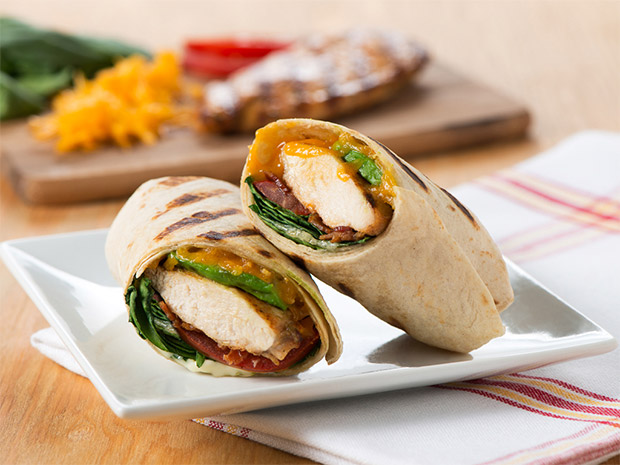 Serve
Cut each wrap in half on an angle. Serve immediately.

TIP
TIP: Serve with crunchy coleslaw and veggie sticks.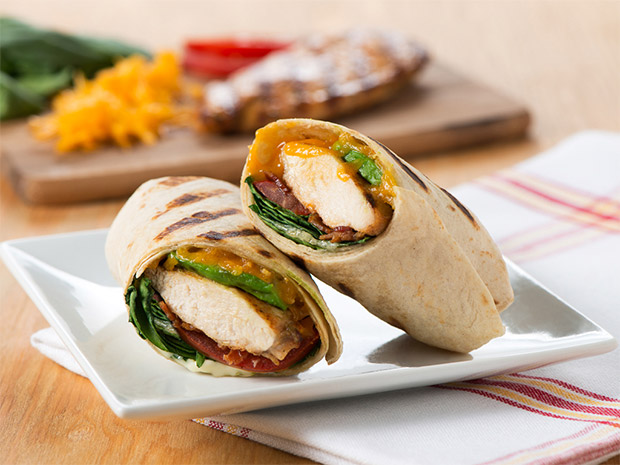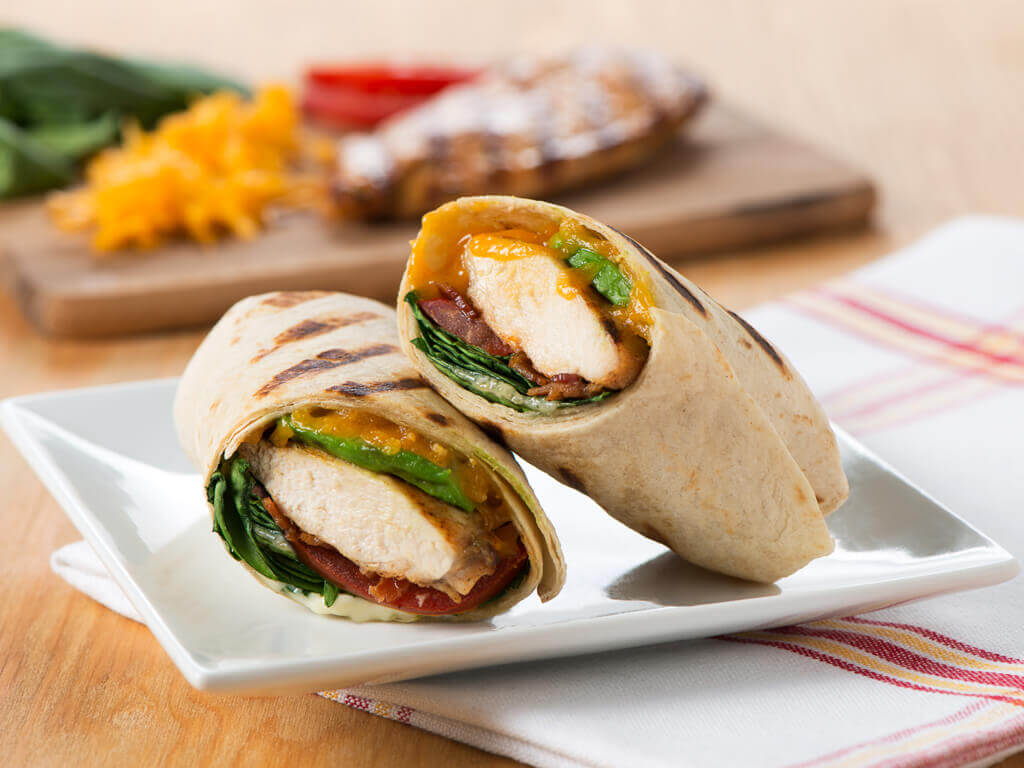 Grilled California Chicken Wrap
Add Your Comment