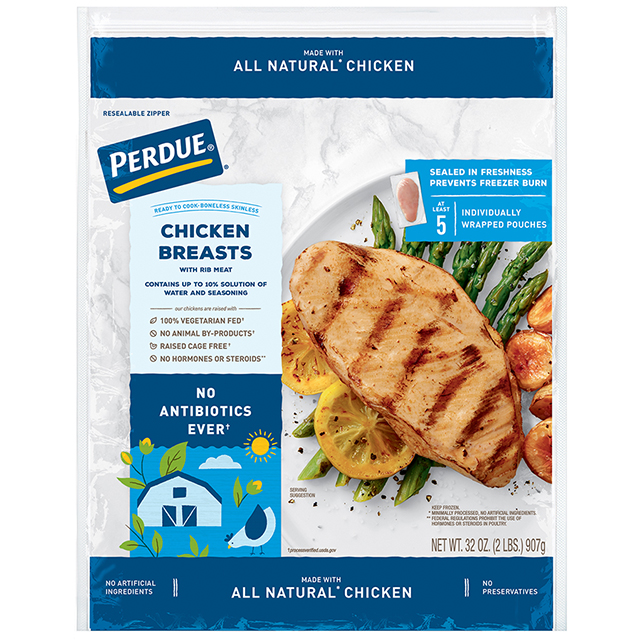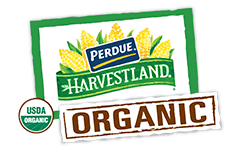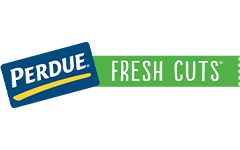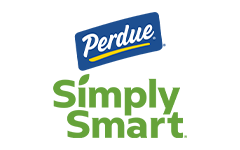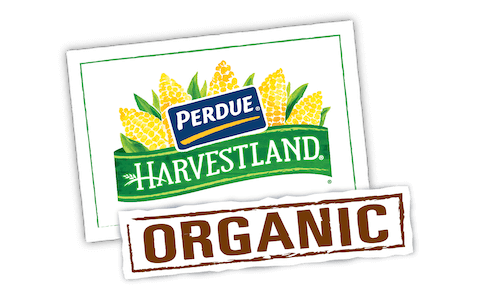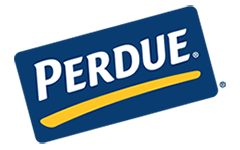 Made With:
PERDUE® Boneless Skinless Chicken Breasts Individually Wrapped (2 lbs.)
PREP TIME: 1hr 10min COOK TIME: 30min
Serves 4


Ingredients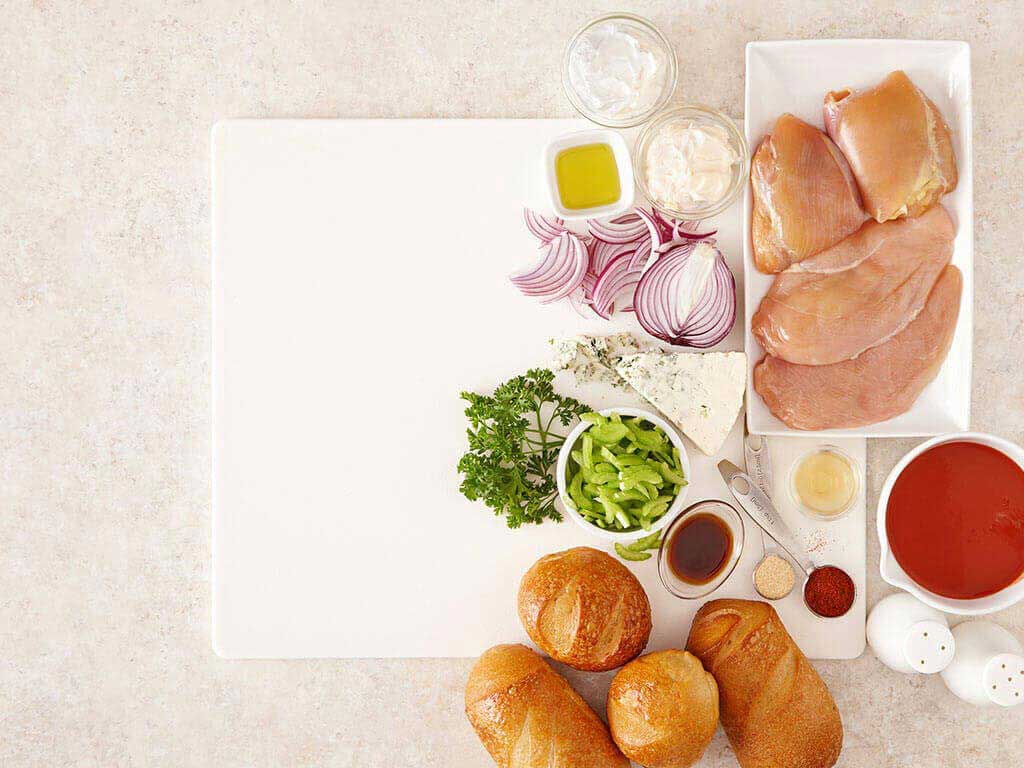 1 tbsp. Worcestershire sauce
1/2 cup crumbled blue cheese
1/4 cup sour cream or plain Greek yogurt
2 tbsp. plus 1 tsp. apple cider vinegar
1 cup thinly sliced celery
1/2 cup thinly sliced red onion
Step 1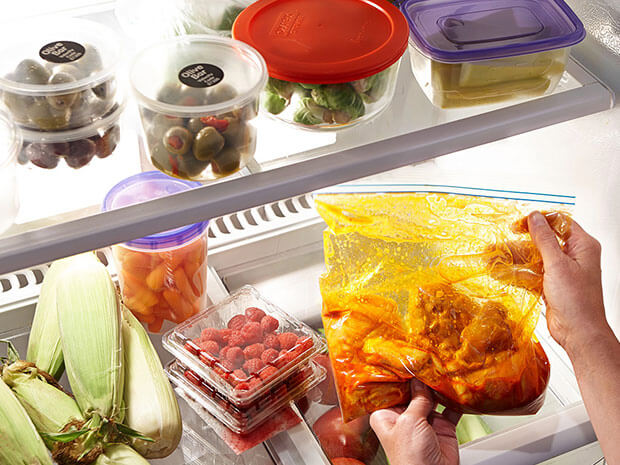 Marinate
In resealable plastic bag, combine hot sauce, olive oil, Worcestershire sauce, cayenne pepper and garlic powder. Add chicken, toss to coat and let marinate in refrigerator 1 hour or up to overnight.

TIP
TIP: When marinating, the longer you leave chicken in the marinade, the spicier it will be. For additional hot sauce, double the marinade ingredients, then divide in half. Use half to marinate chicken and serve the rest on the side for extra zip.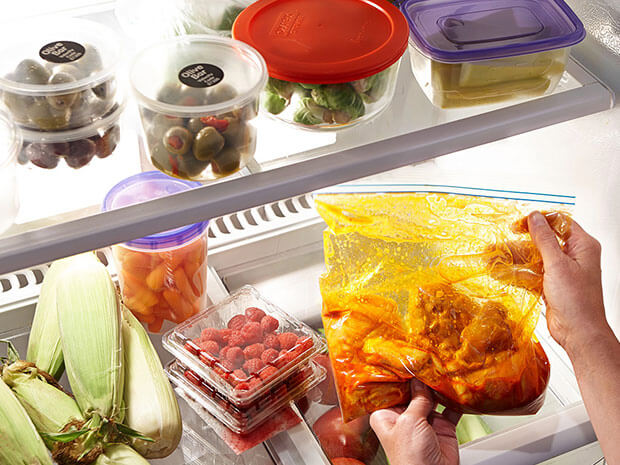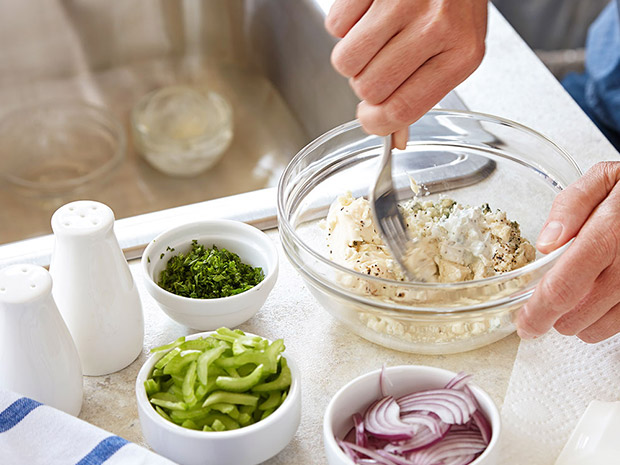 Step 2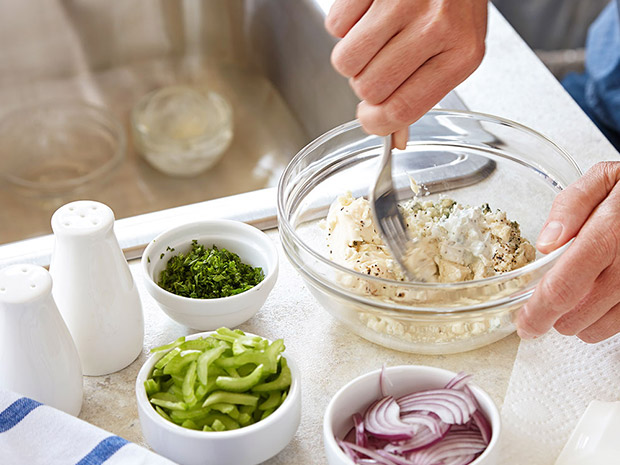 Mix
In medium bowl, combine blue cheese, sour cream, mayonnaise, vinegar, salt and pepper. Mix well, smashing some blue cheese to make flavorful sauce. Fold in celery, red onion and parsley. Set aside for 30 minutes to allow flavors to develop. This can be made a day in advance.
Step 3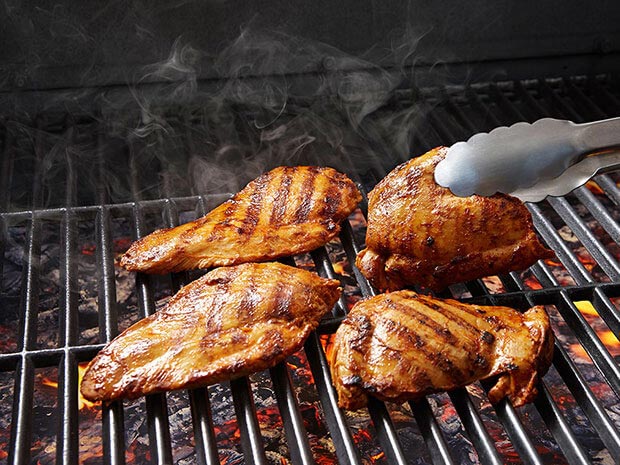 Grill
Heat lightly greased grill or grill pan to medium-high heat. Remove chicken from marinade, letting excess drip away. Grill 3 to 5 minutes on each side for breasts. Chicken is done when it feels firm to touch and meat thermometer inserted in center reaches 170°F. Remove chicken from grill and let rest 2 to 3 minutes before serving.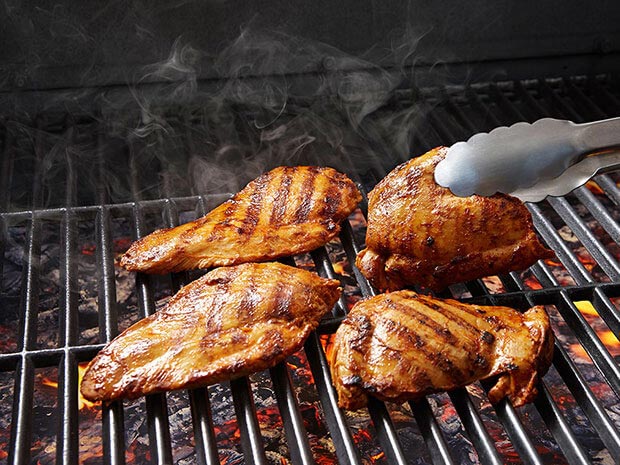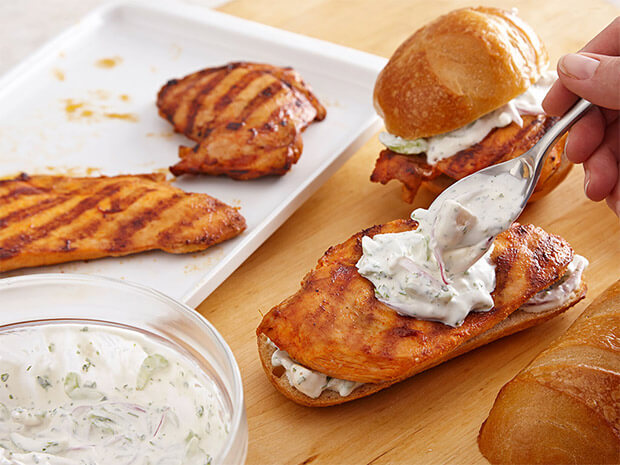 Step 4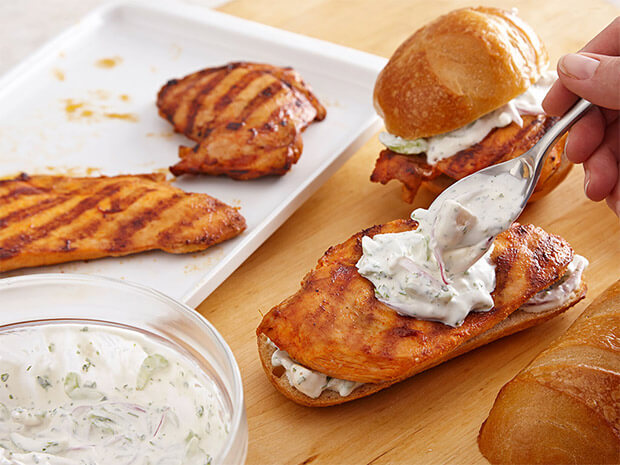 Serve
To serve, place chicken on a roll. Top with blue cheese celery slaw and enjoy!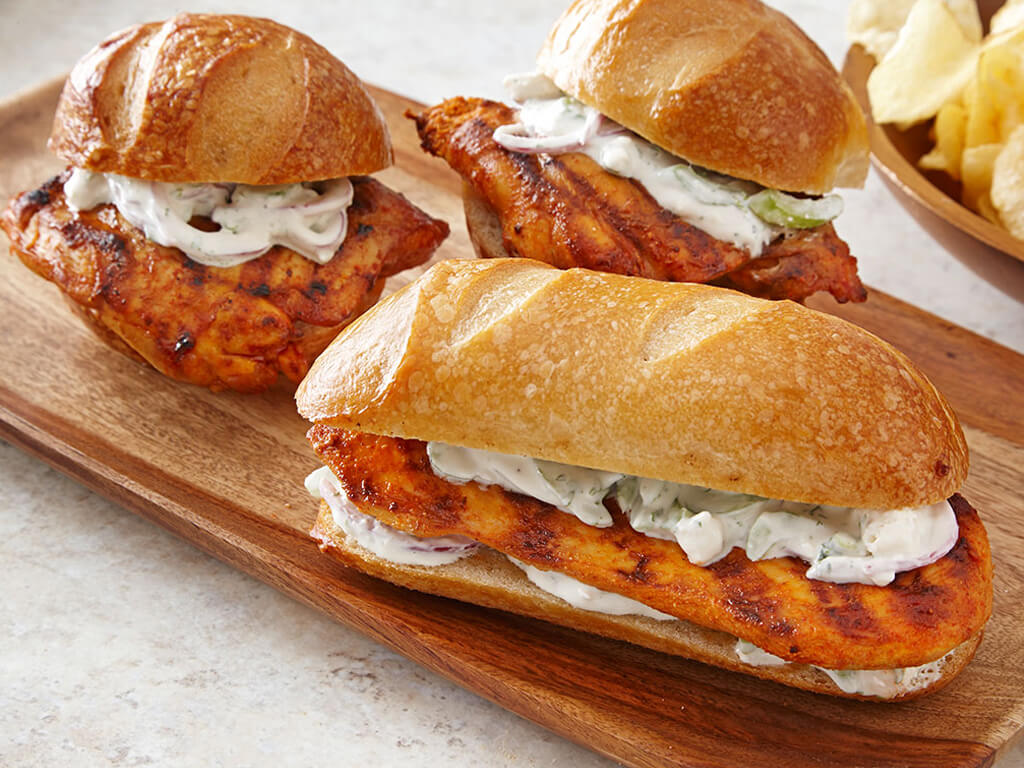 Grilled Buffalo Chicken Sandwiches
Add Your Comment