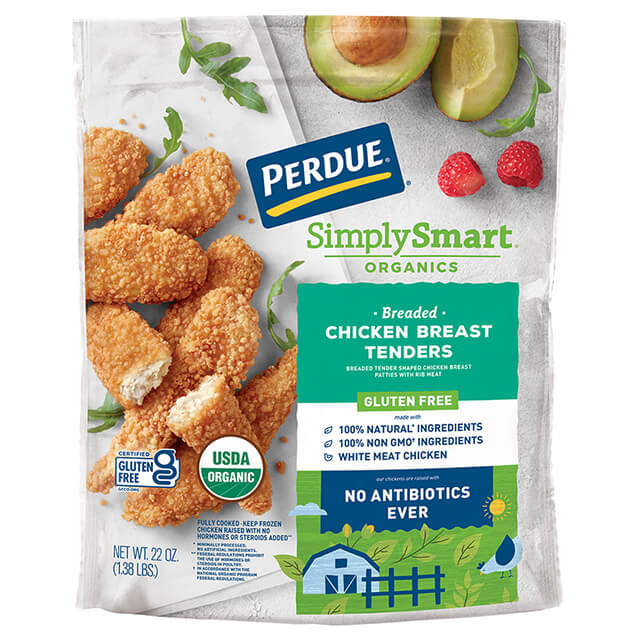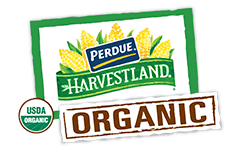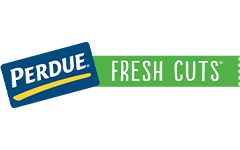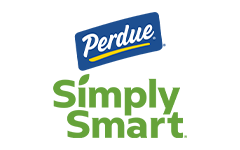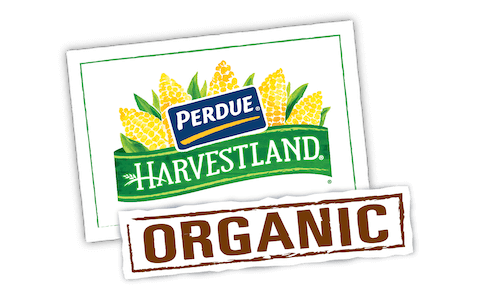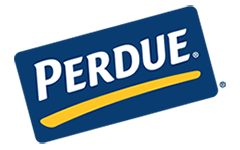 Made With:
PERDUE® SIMPLY SMART® ORGANICS Breaded Chicken Breast Tenders Gluten Free (22 oz.)
PREP TIME: 10min COOK TIME: 17min
Serves 4


Ingredients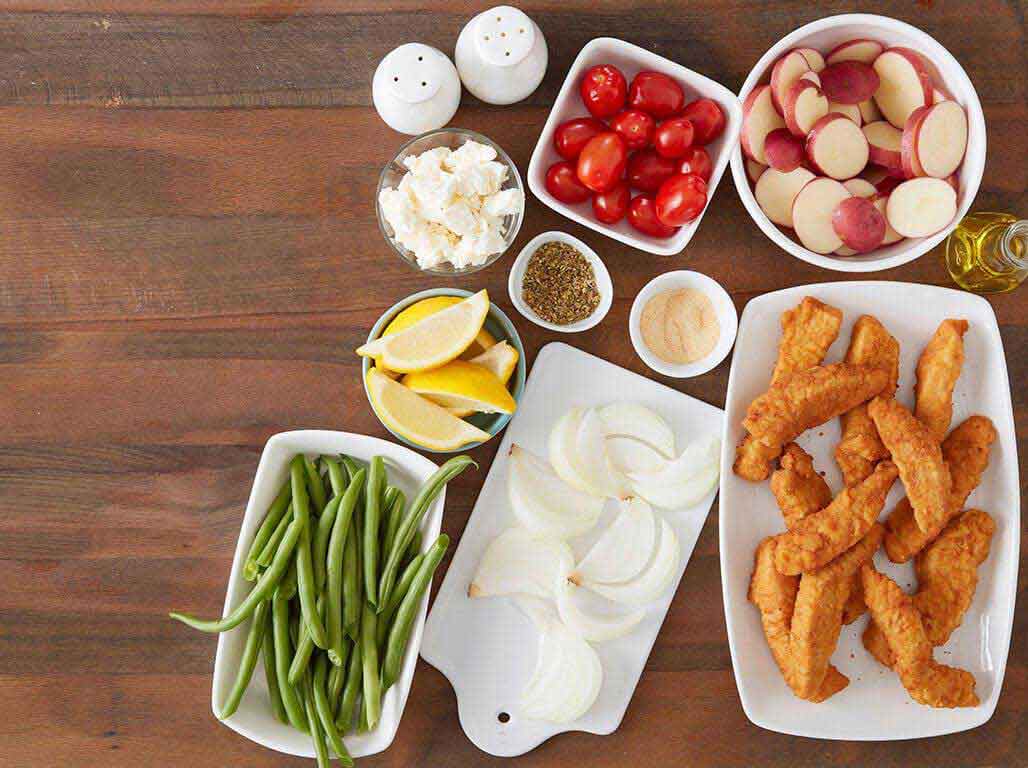 1 tsp. dried oregano, divided
1 tsp. garlic powder, divided
1/2 lb. new potatoes, thinly sliced (about 6 small potatoes)
1/2 lb. green beans, trimmed
1 small onion, sliced into wedges
1 lemon sliced into wedges
1/2 cup feta cheese, crumbled
Step 1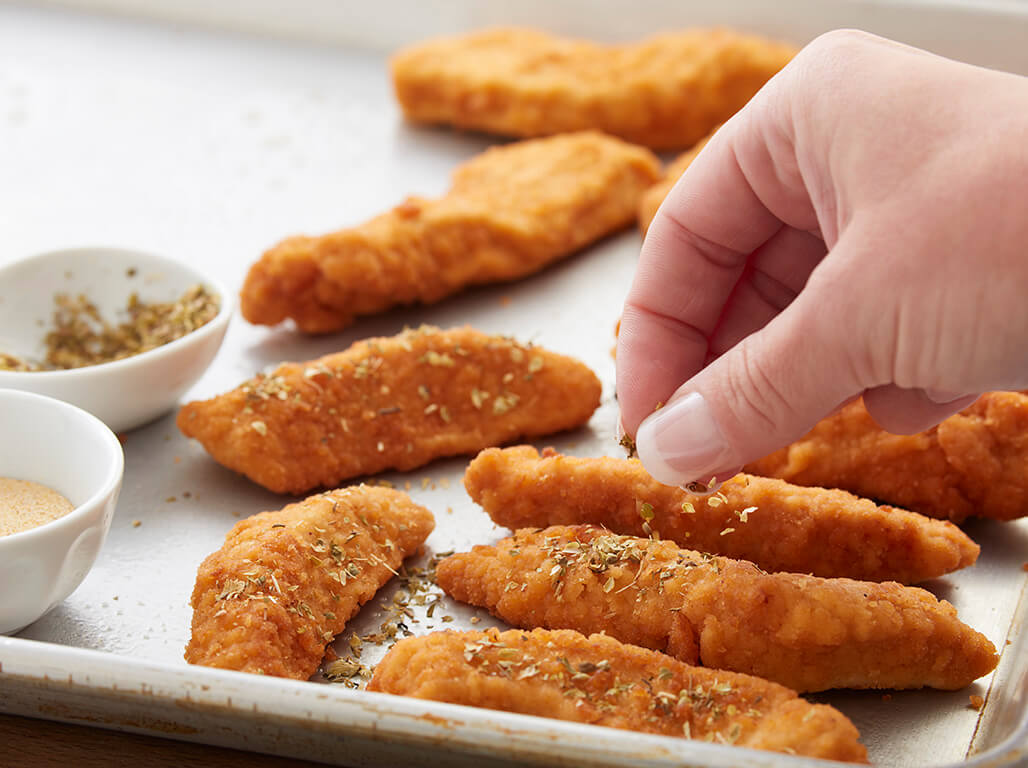 Season
Preheat oven to 425°F. Spray a baking sheet with cooking spray. Place the chicken strips in a single layer on one side of the baking sheet. Season with 1/2 teaspoon dried oregano and 1/2 teaspoon garlic powder.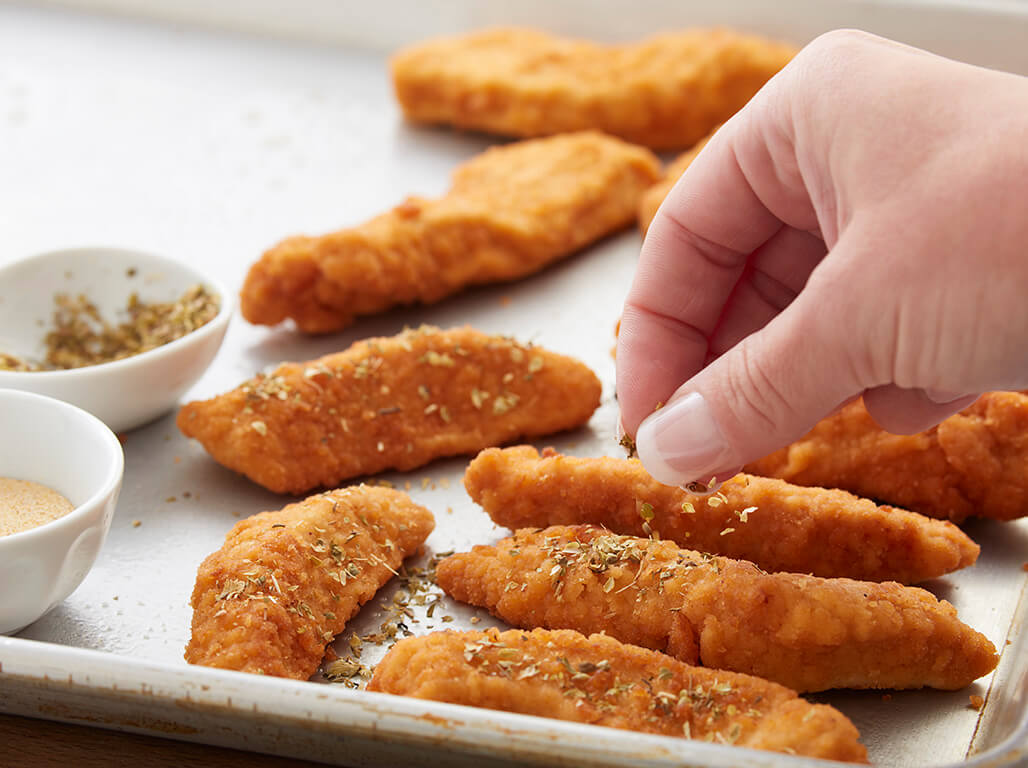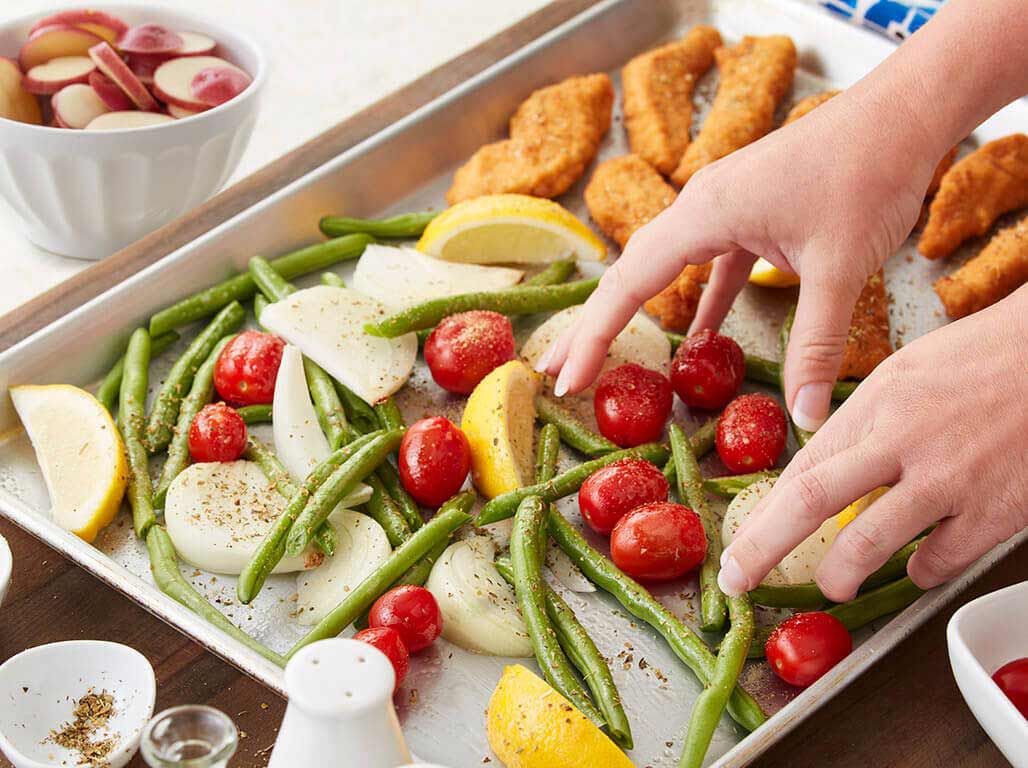 Step 2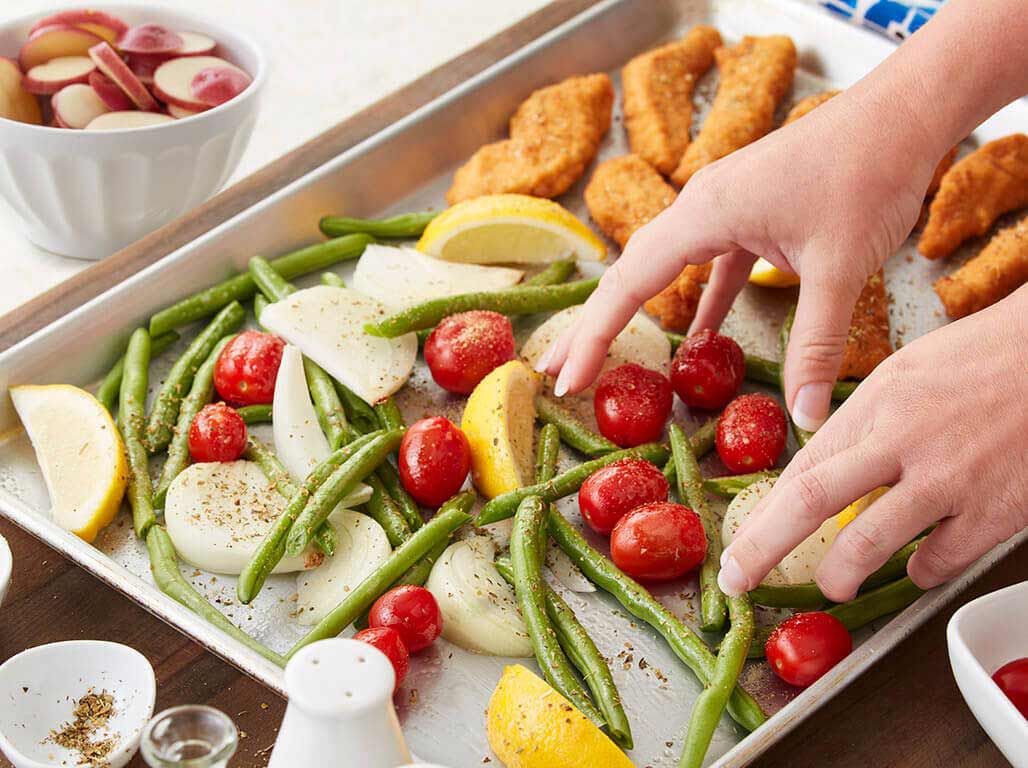 Toss
Place the potato slices, green beans, cherry tomatoes, sliced onions, and lemon wedges in a single layer on the other side of the baking sheet. Toss the vegetables with olive oil and season with the remaining oregano, garlic powder, salt and black pepper.
Step 3
Sprinkle
Bake on middle oven rack for 9 minutes. Flip the chicken and toss the vegetables. Sprinkle vegetables with feta cheese and bake for another 7 to 8 minutes.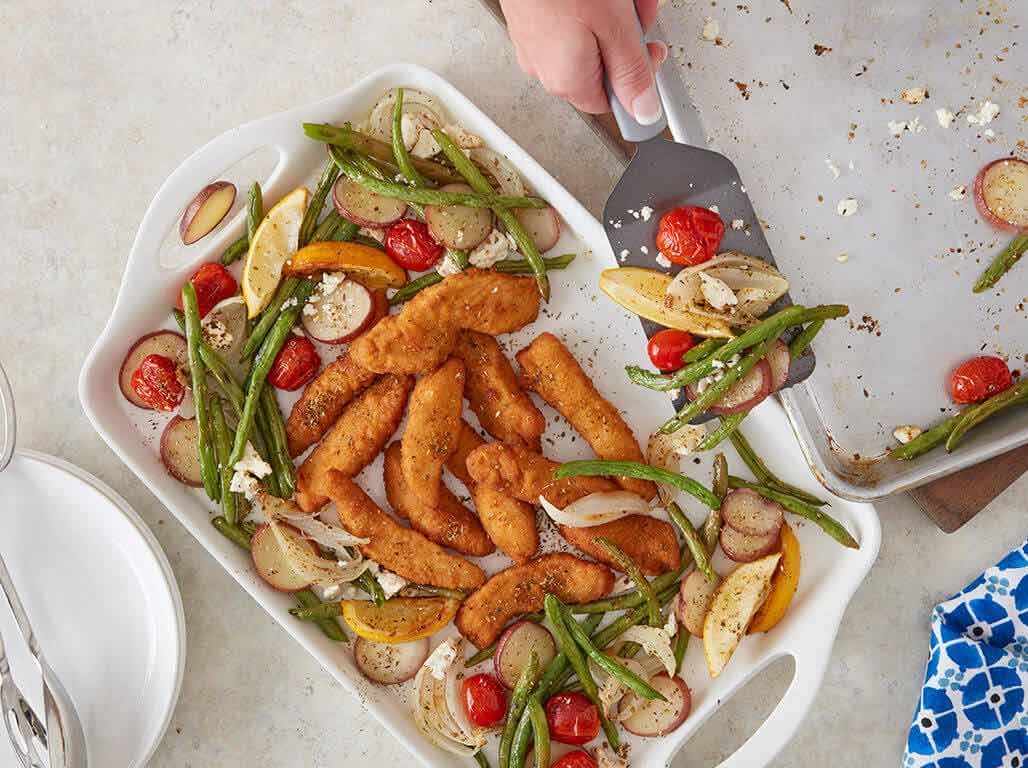 Step 4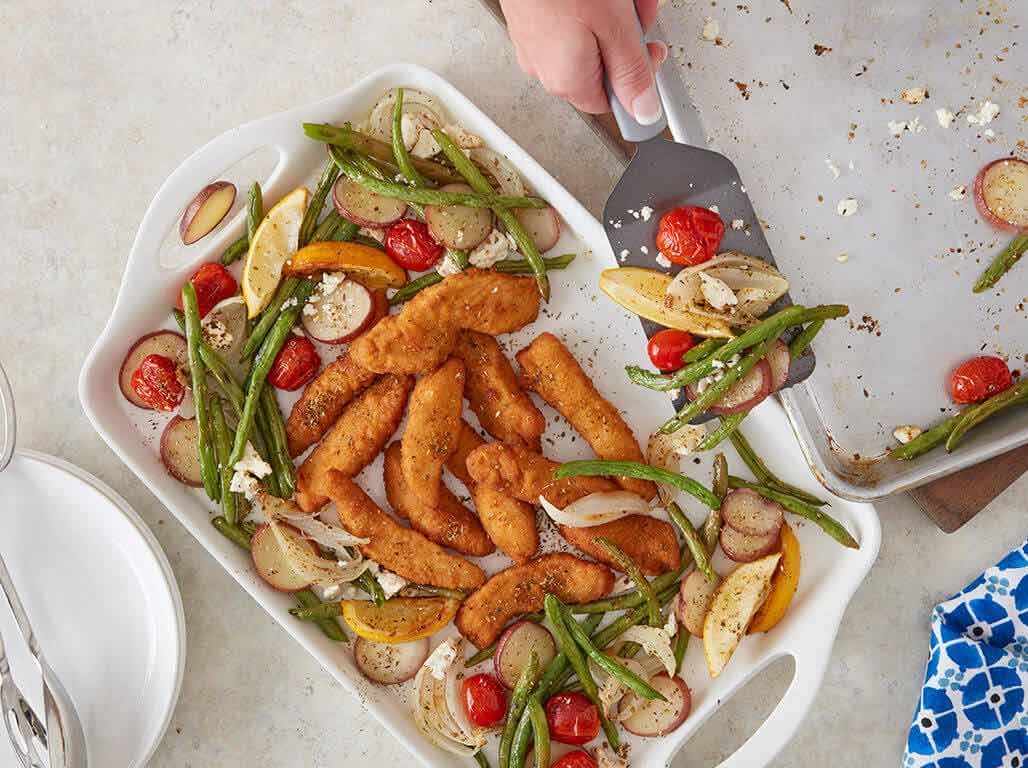 Serve
Remove the sheet tray from the oven. Let chicken stand for 1-2 minutes. Transfer chicken and vegetables to a platter, squeeze the roasted lemon juice over all and serve...Opah!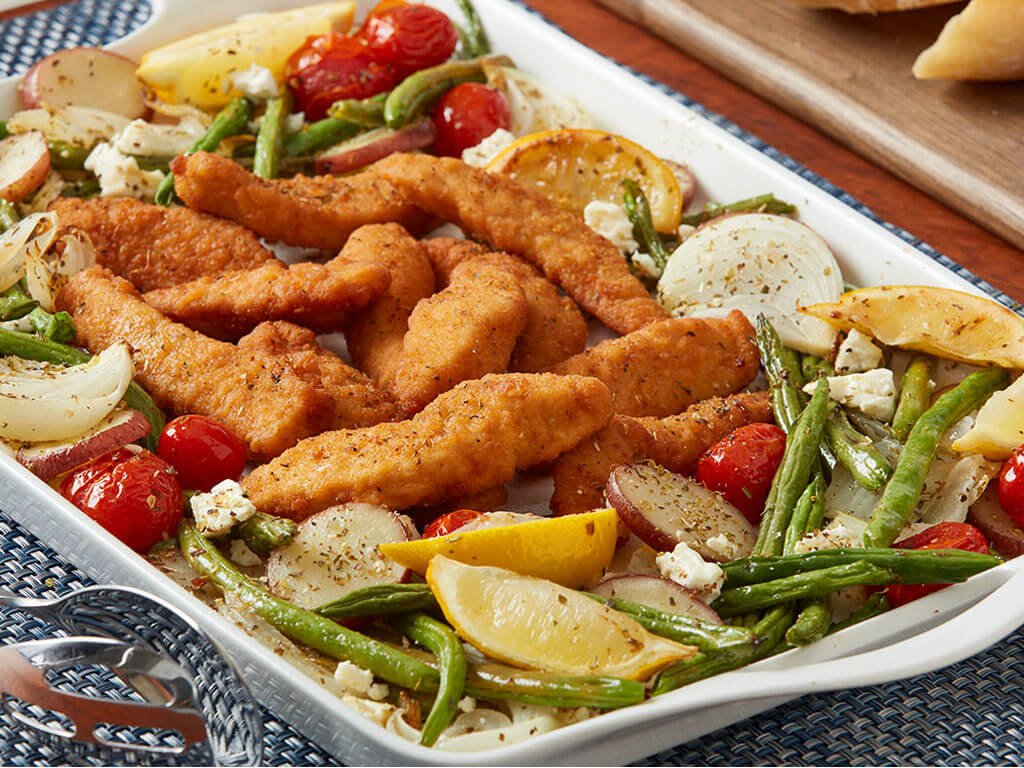 Greek Chicken Sheet Tray Dinner
Add Your Comment