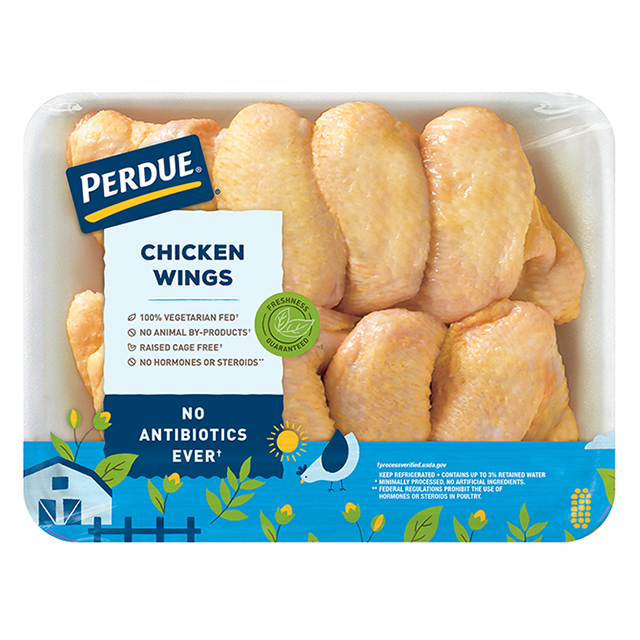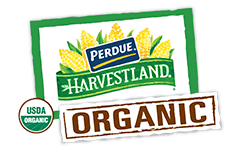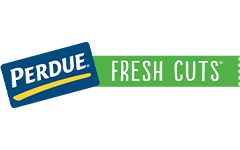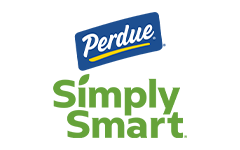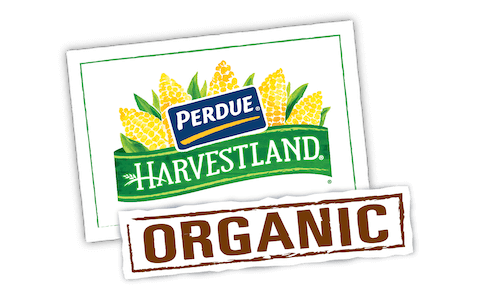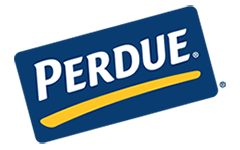 Made With:
PERDUE® Fresh Whole Chicken Wings
PREP TIME: 5min COOK TIME: 20min
Serves 12


Ingredients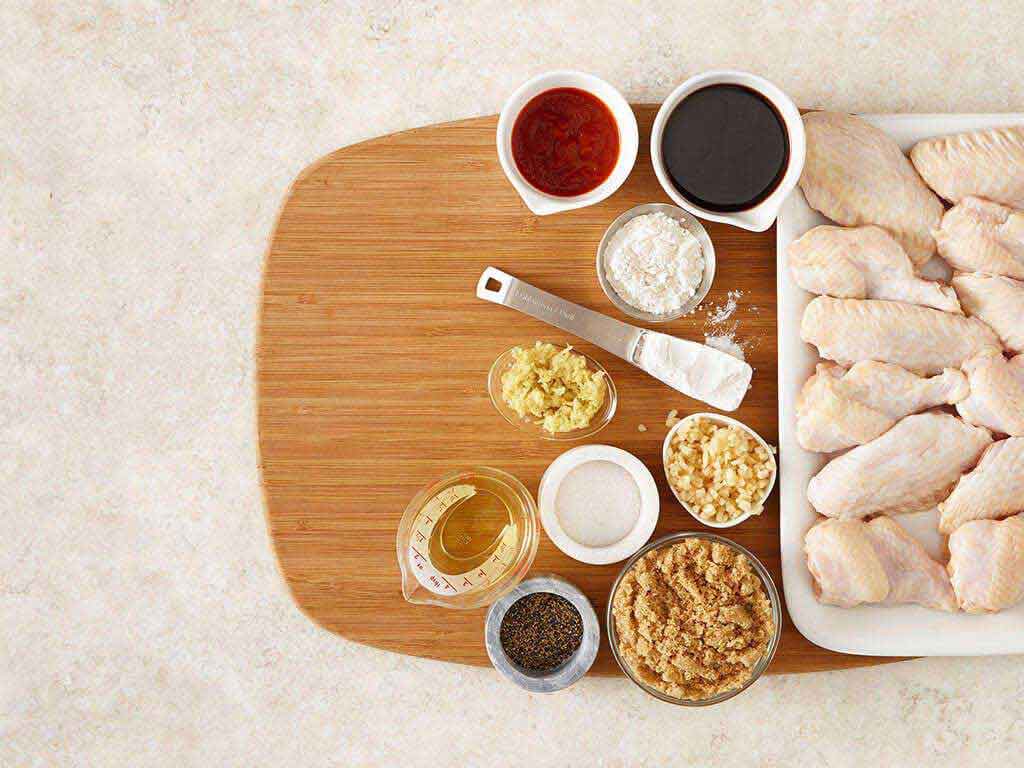 4 tbsp. vegetable or canola oil
3 cloves of garlic, minced
2 tbsp. Sriracha or other hot sauce
1 tbsp. sesame seeds, for garnish
2 scallions, thinly sliced, for garnish
2 tbsp. minced fresh ginger
Step 1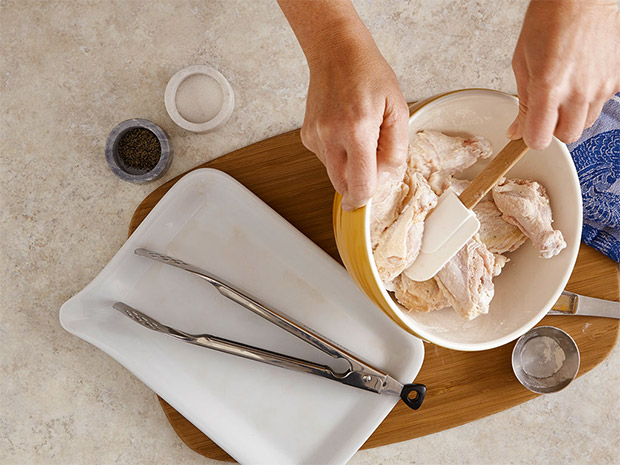 Toss
In a large bowl, combine the chicken wings, flour, baking powder, salt and pepper. Toss to coat.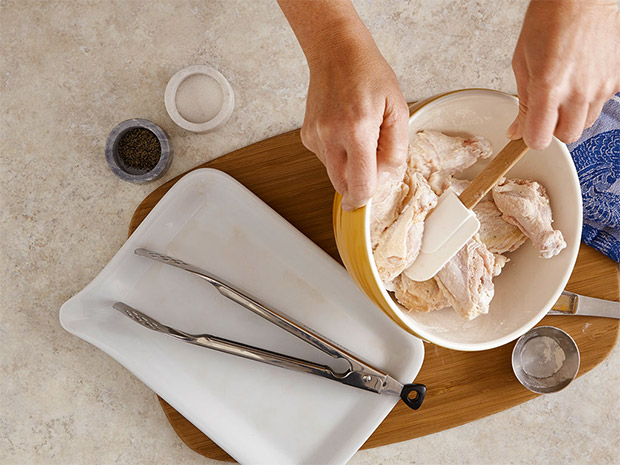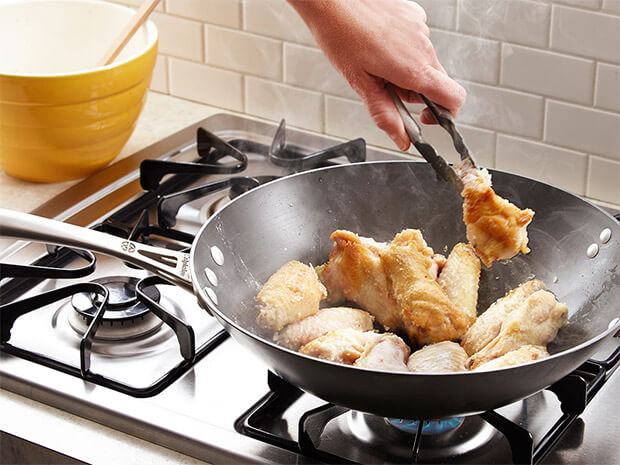 Step 2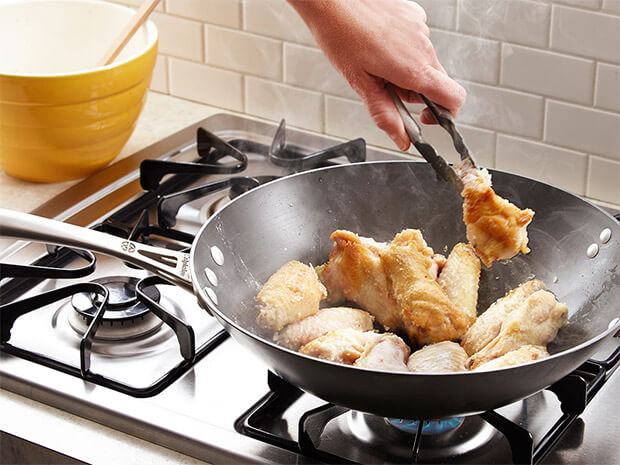 Crisp
In a large skillet or wok, heat the oil over medium high heat. Add the chicken wings and cook until golden brown and crispy, about 10 to 12 minutes. Remove wings from the wok and pour out any excess oil.
Step 3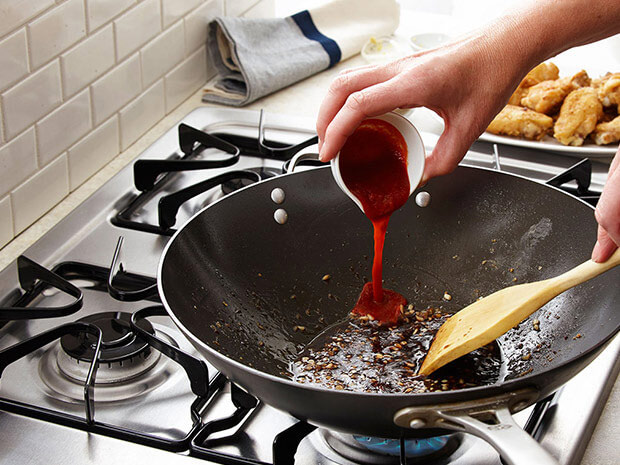 Simmer
Return the wok back to the heat and add the garlic and ginger. Stir until fragrant, about 30 seconds. Add the soy sauce, brown sugar, and Sriracha sauce. Bring to a boil then add the chicken wings back to the wok. Reduce the heat and simmer until wings are cooked through and the sauce has reduced to a sticky glaze, about 4 to 5 minutes. Chicken is done when it feels firm to the touch and a meat thermometer inserted in the center reaches 170°F.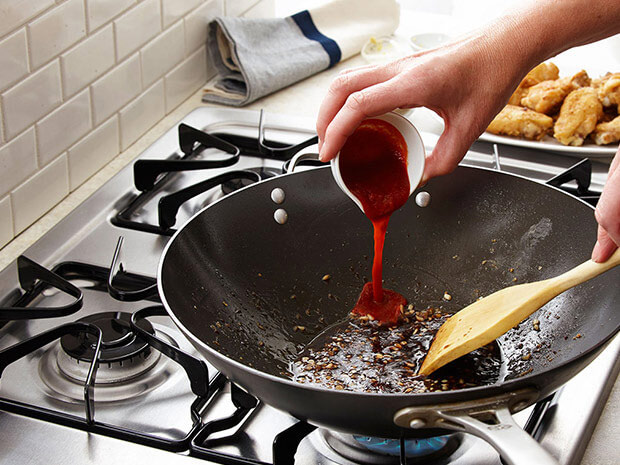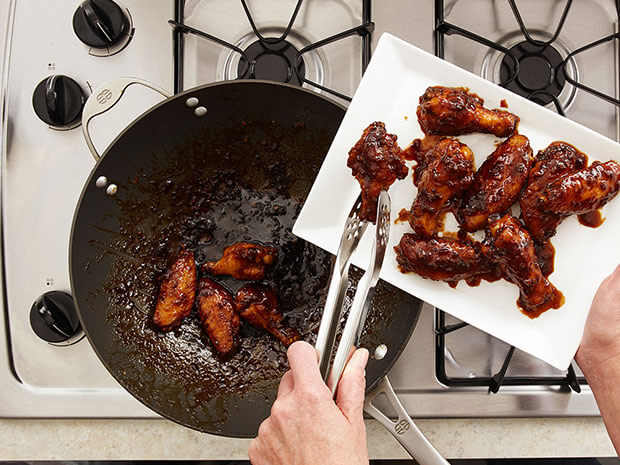 Step 4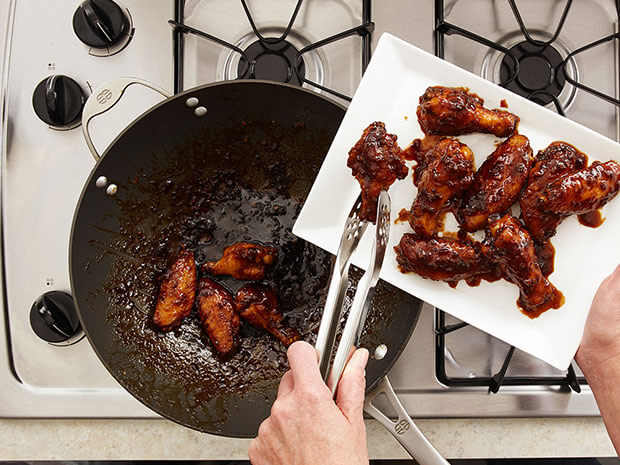 Serve
Transfer the Garlic & Ginger Sweet Chicken Wings to a platter. Garnish with the sesame seeds and scallions and serve with Broccoli Slaw if desired.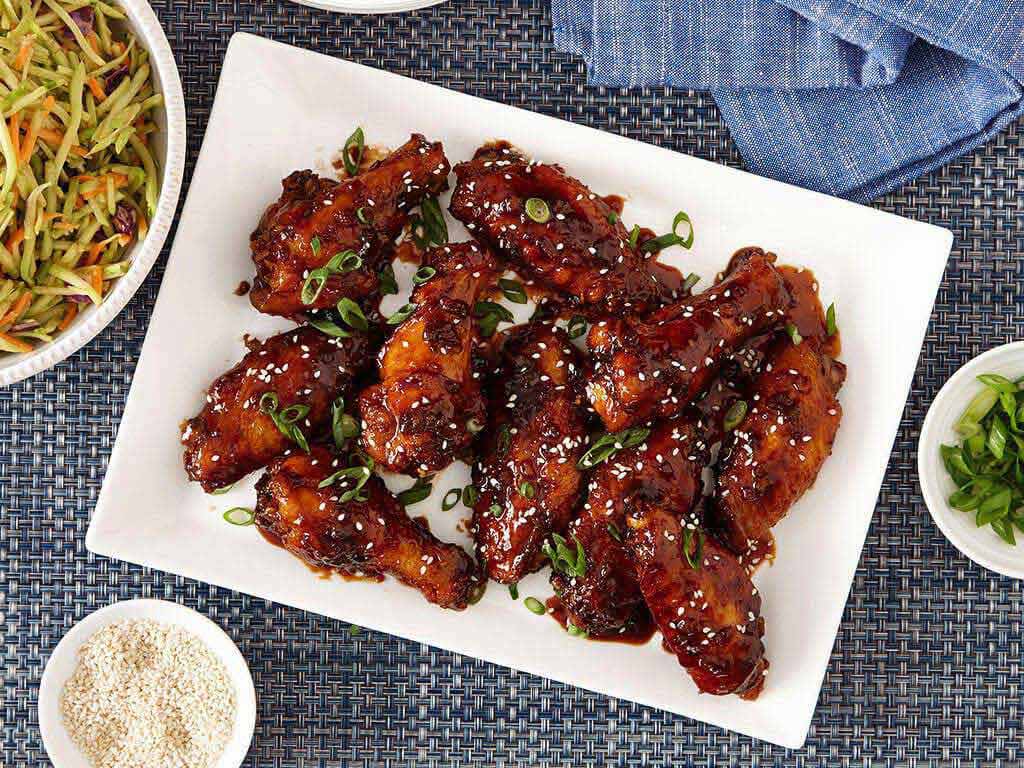 Garlic & Ginger Sweet Chicken Wings
Add Your Comment