In The Refrigerated Meat Case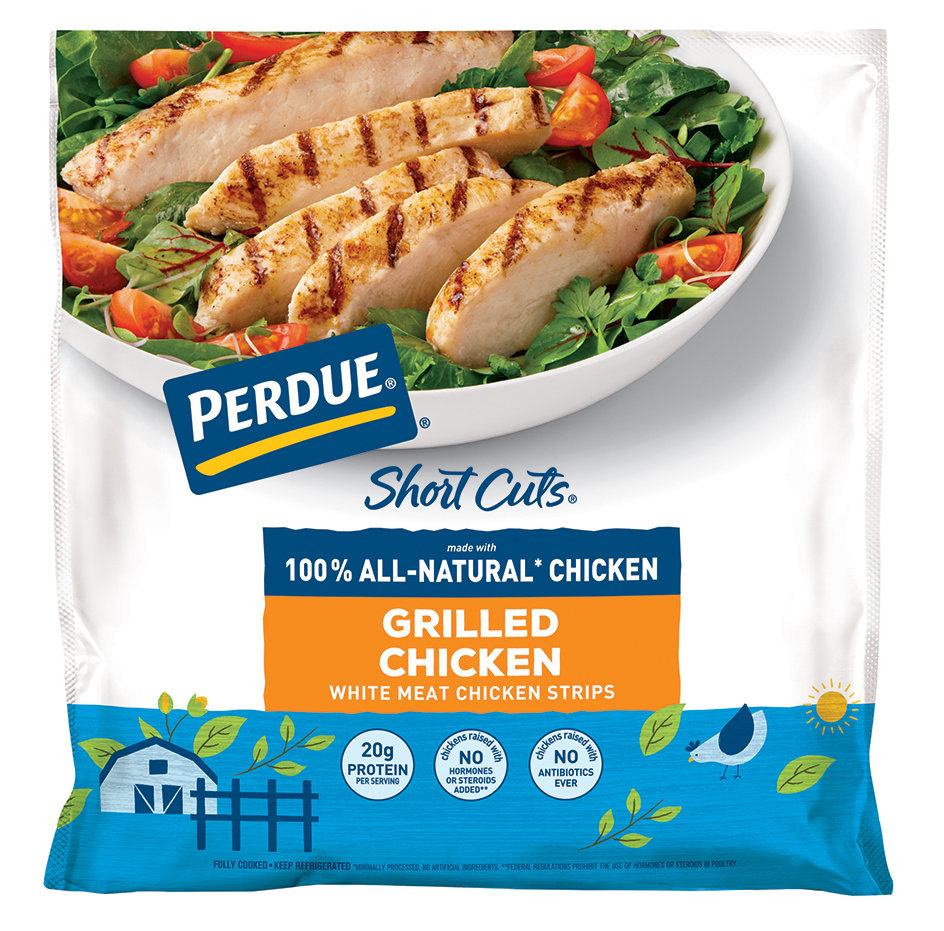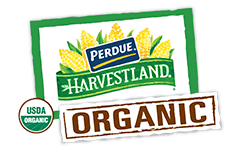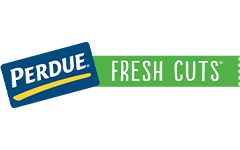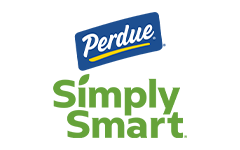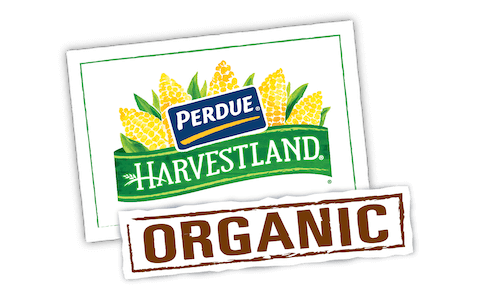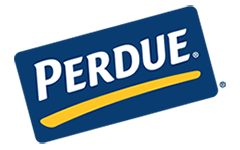 Made With:
PERDUE® SHORT CUTS® Grilled Chicken Strips
PREP TIME: 0min COOK TIME: 15min
Serves 4


Ingredients
1 loaf (10 ounces) frozen garlic bread
1 cup shredded mozzarella cheese (about 4 ounces)
Step 1
Prepare garlic bread according to package directions. When garlic bread is done, turn oven off and preheat broiler.
Step 2
Cut each half of bread into 4 pieces. Remove 4 pieces and set aside. Evenly top remaining 4 pieces with tomato, chicken and then cheese.
Step 3
Broil until cheese is melted. Top with remaining pieces of garlic bread.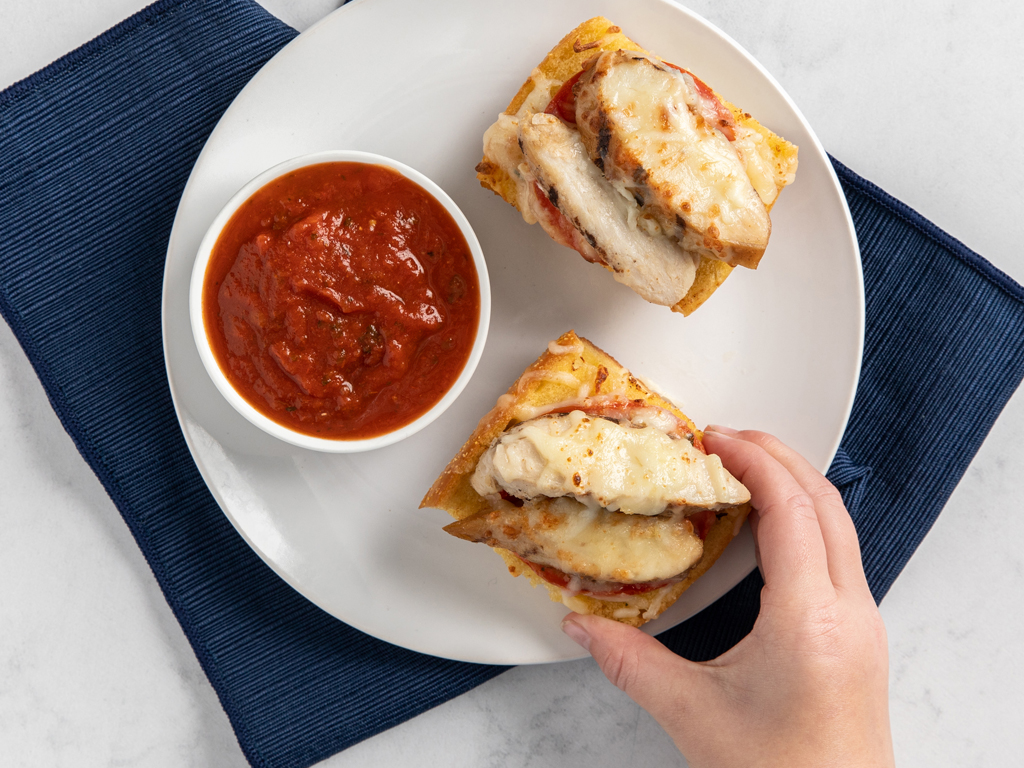 Garlic Chicken Melt
Add Your Comment