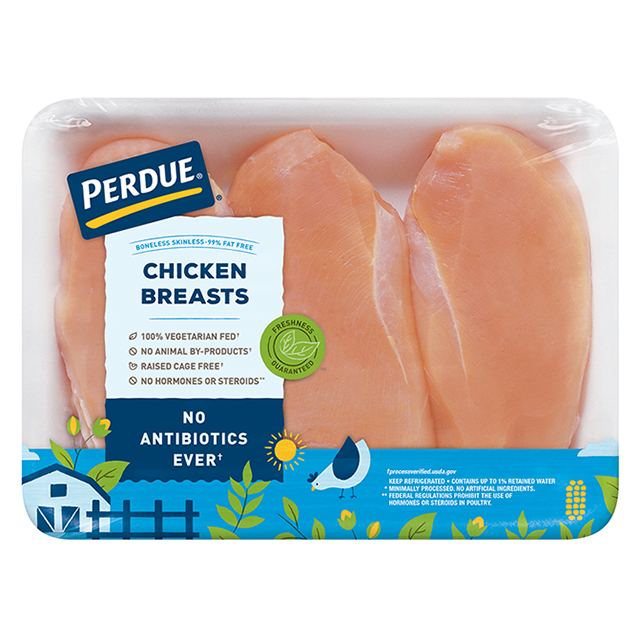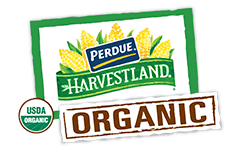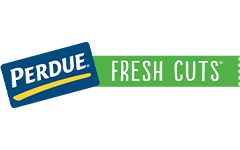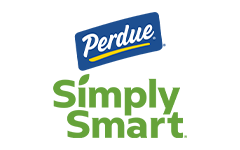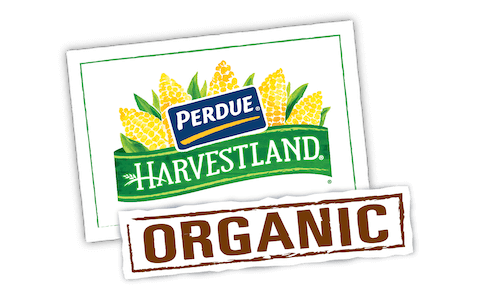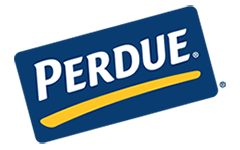 Made With:
PERDUE® Fresh Boneless Skinless Chicken Breasts
PREP TIME: 15min COOK TIME: 10min
Serves 4


Ingredients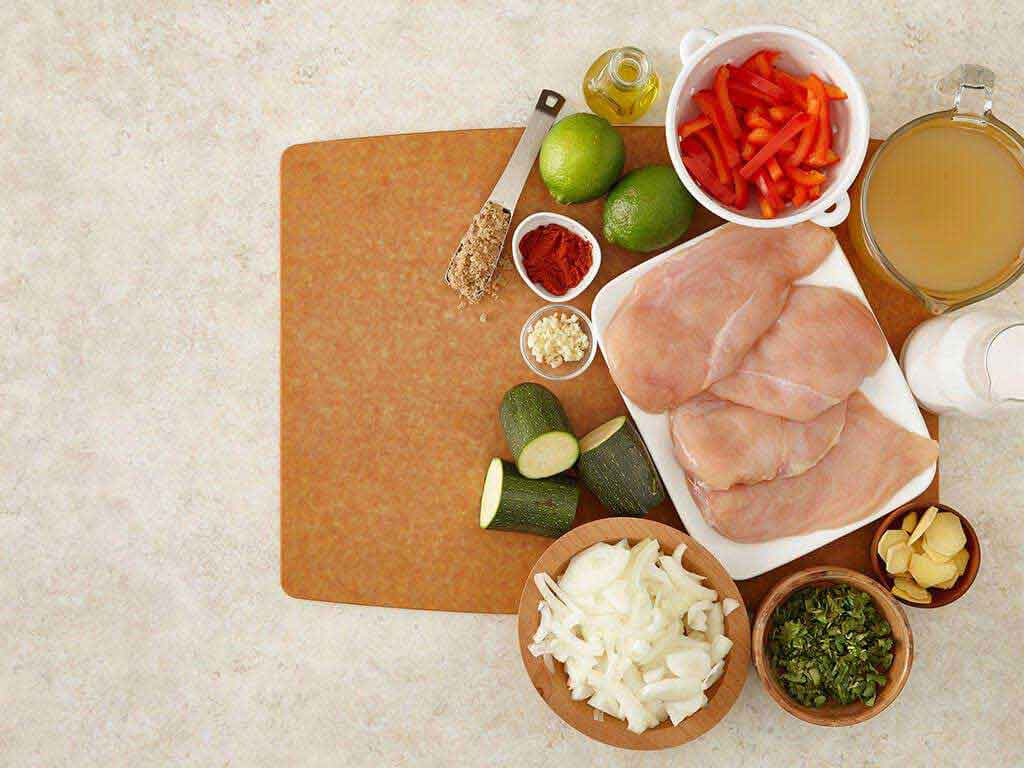 1 medium onion, thinly sliced
1 medium red bell pepper thinly sliced
1-inch piece ginger, sliced into rounds
1 tsp. red curry paste or 2 tsp. Sriracha sauce
1 (15-ounce) can coconut milk
4 ounces thin rice noodles or zucchini "noodles"
2 limes, juiced, plus more to taste
1/2 cup roughly chopped fresh cilantro
Sriracha sauce, for serving
Step 1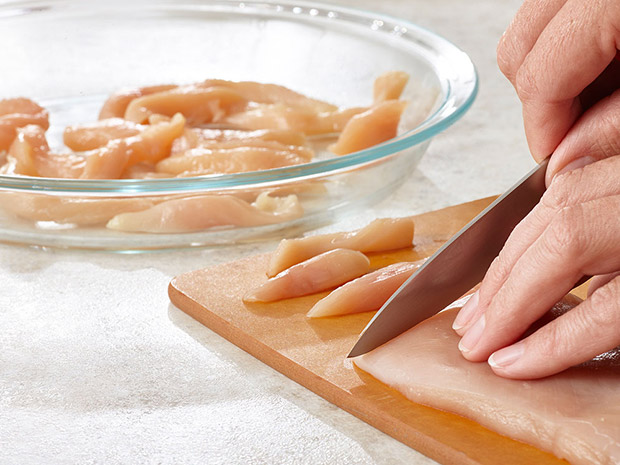 Slice
Thinly slice the chicken breasts crosswise into strips.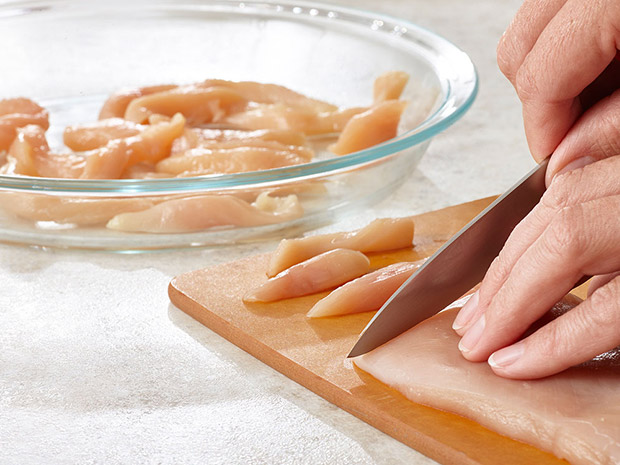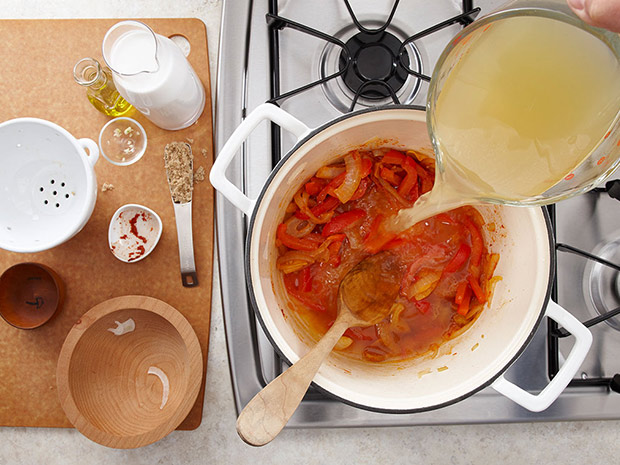 Step 2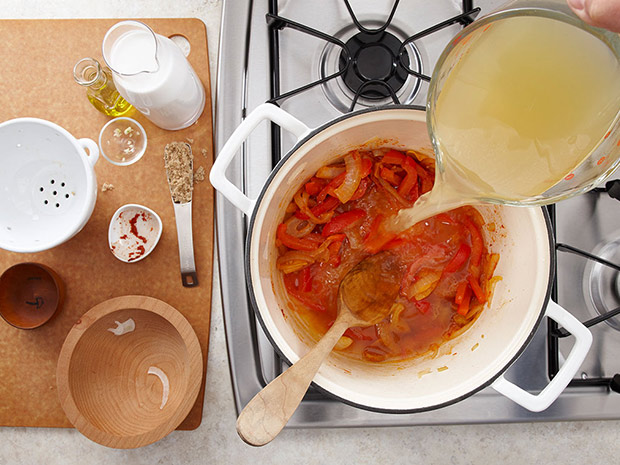 Boil
Heat the vegetable oil in a medium pot over medium-high heat. Add the onion and red pepper. Cook until softened, stirring occasionally, about 2 minutes. Add the garlic, ginger and curry paste and cook for 30 seconds. Add the chicken broth, coconut milk and brown sugar. Cover and bring to a boil.

TIP
TIP: For a gluten free, paleo, low-carb version of this soup, omit the brown sugar and use shredded zucchini "noodles" instead of rice noodles.
Step 3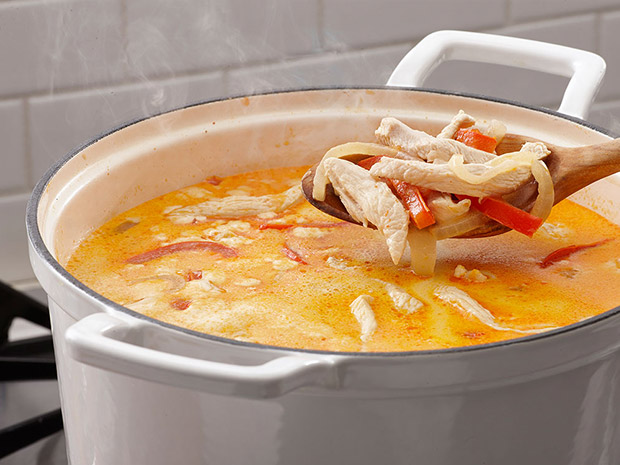 Simmer
Add the chicken and simmer until cooked through, about 5 to 7 minutes. The chicken is done when it feels firm to the touch and a meat thermometer inserted in the center reaches 170°F. (If using rice noodles, add the noodles and simmer uncovered until the noodles are al dente, about 5 minutes.)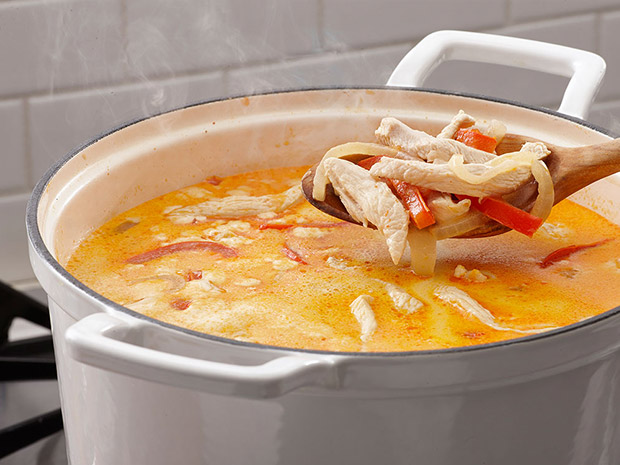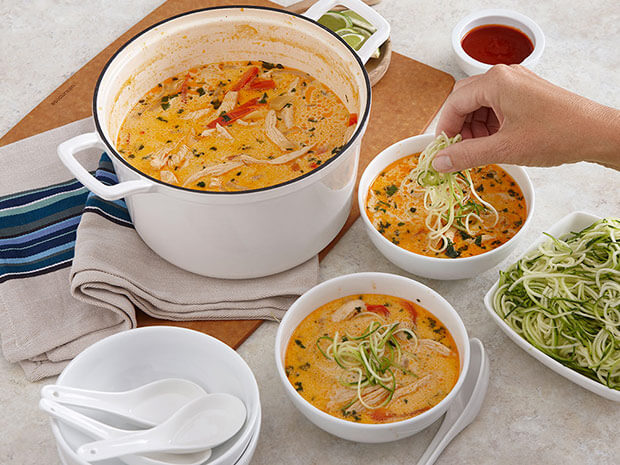 Step 4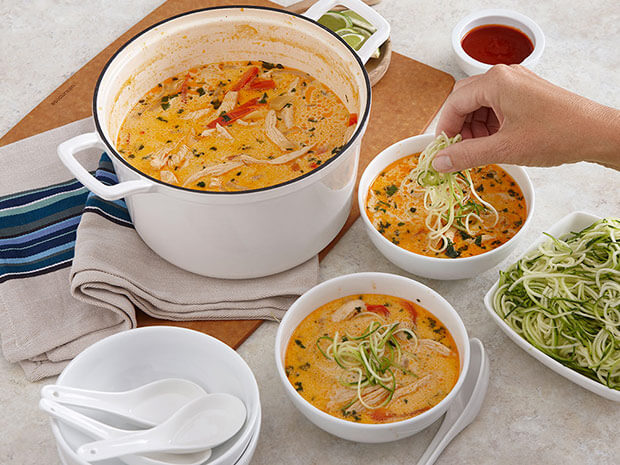 Serve
Remove from heat and stir in the lime juice, cilantro and zucchini noodles (if using). Serve with lime wedges and Sriracha sauce.

TIP
TIP: Freezing soups and stews in freezer bags allows them to be stored flat, taking up less space and freezing quickly. Remove the air from bags before sealing. When using plastic containers, allow for water expansion and leave some space before closing the lid. Label each container with the name of the dish, serving size and the date of freezing. Most cooked dishes will keep for two to three months in the freezer.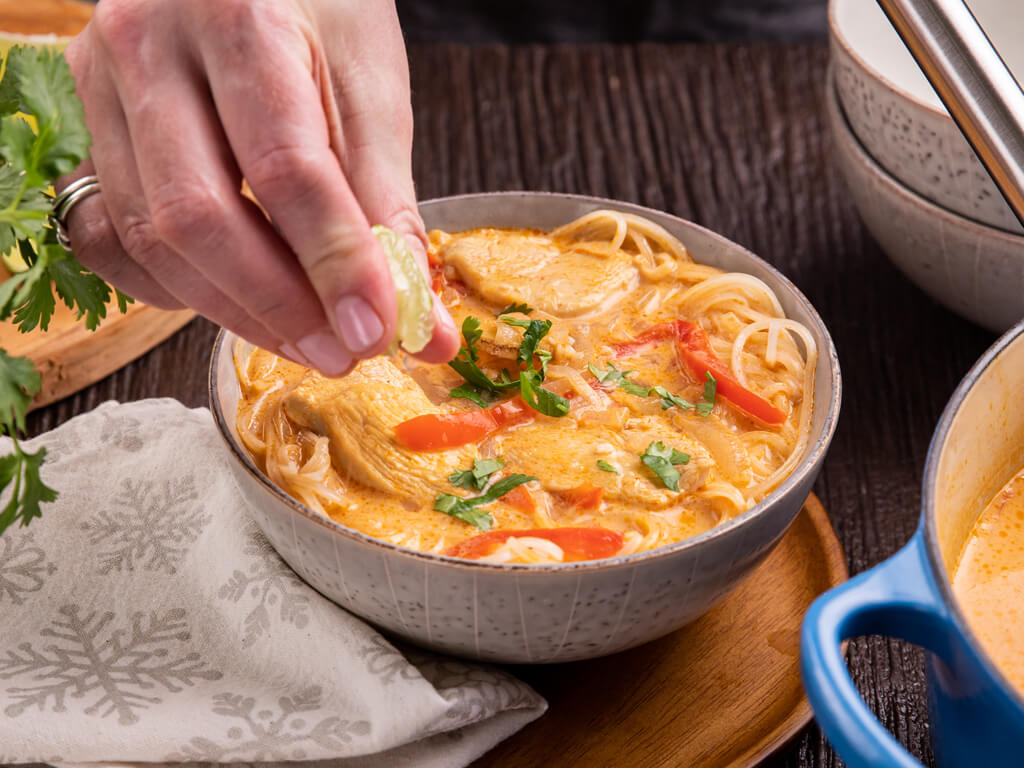 Easy Thai Coconut Chicken Soup
Add Your Comment