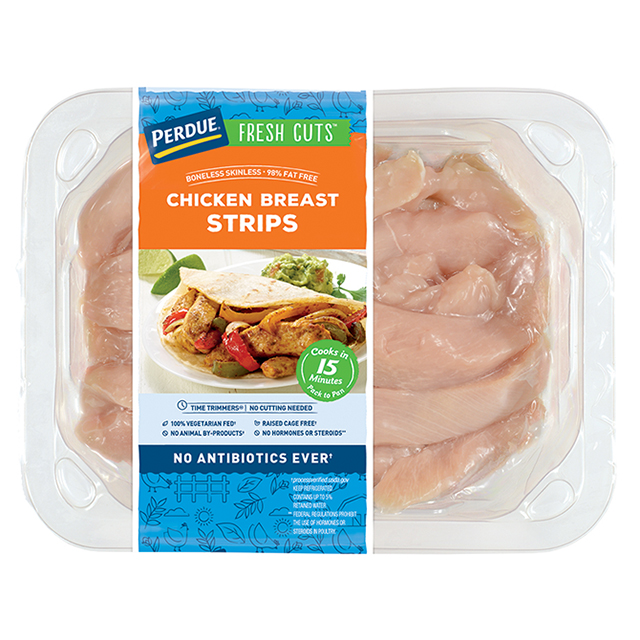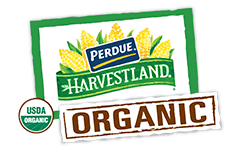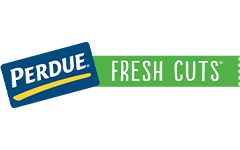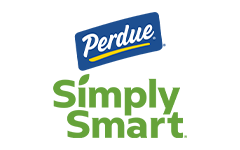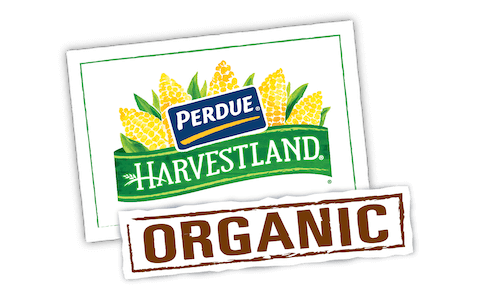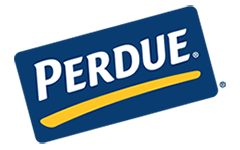 Made With:
PERDUE® FRESH CUTS® Fresh Boneless Skinless Chicken Breast Strips
PREP TIME: 15min COOK TIME: 15min
Serves 6


Ingredients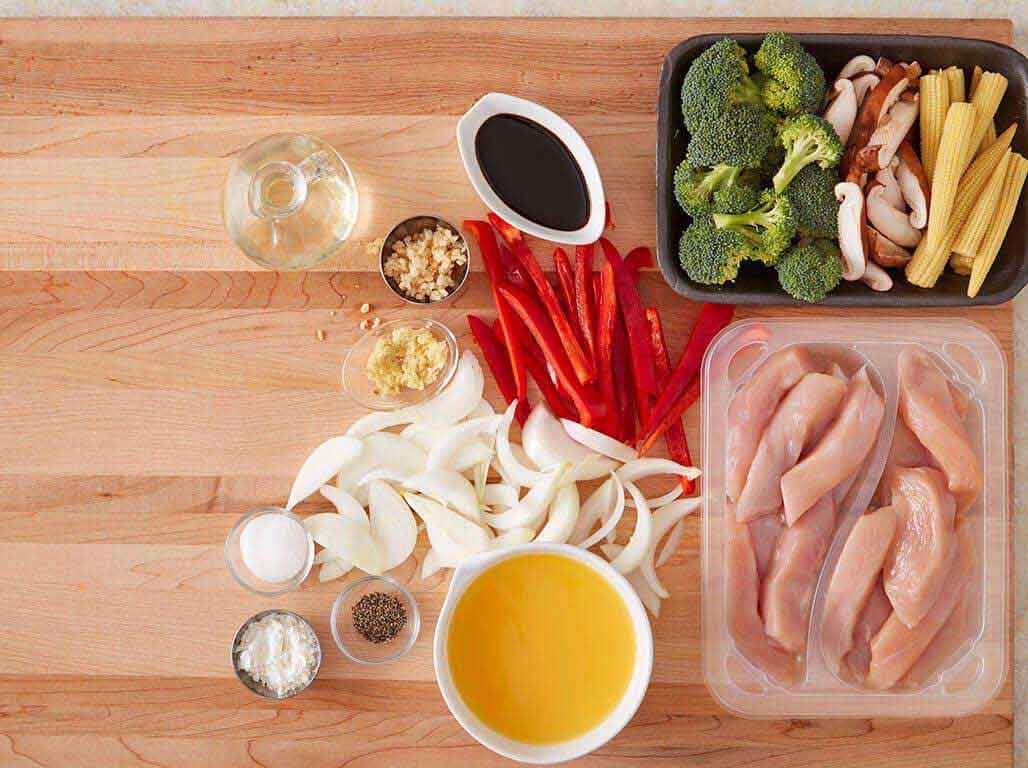 3 tbsp. peanut or canola oil, divided
1 1/2 cup broccoli florets
1 small red bell pepper, julienned
1 8 oz. box fresh shiitake mushrooms, sliced
4 cups cooked rice, for serving
1/2 cup toasted nuts (walnuts or peanuts) if desired
Step 1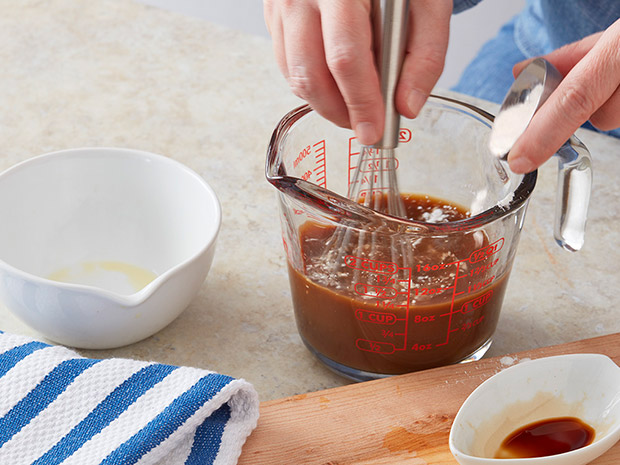 Whisk
In a 2-cup measuring cup, whisk together the orange juice, soy sauce and cornstarch. Set aside.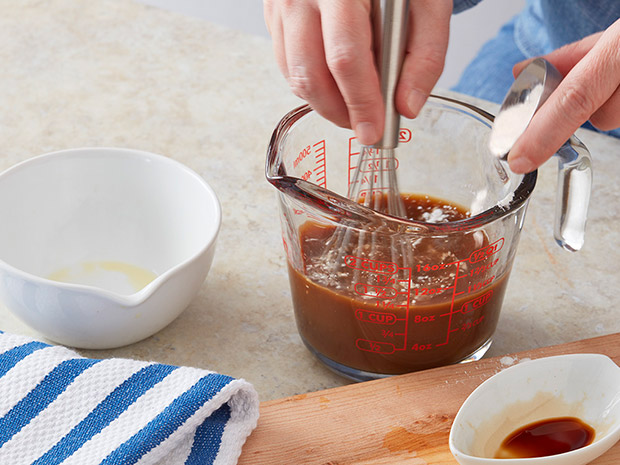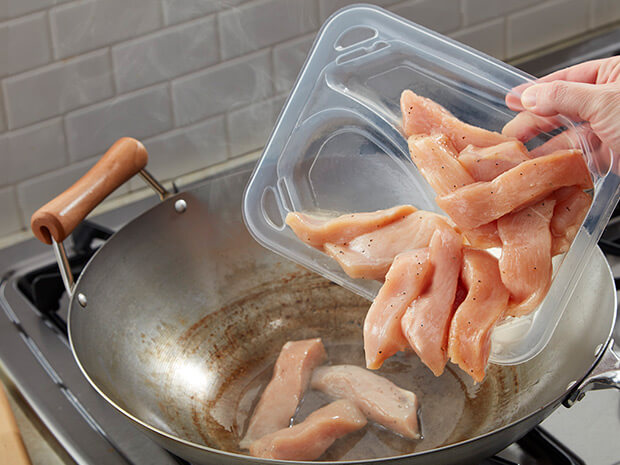 Step 2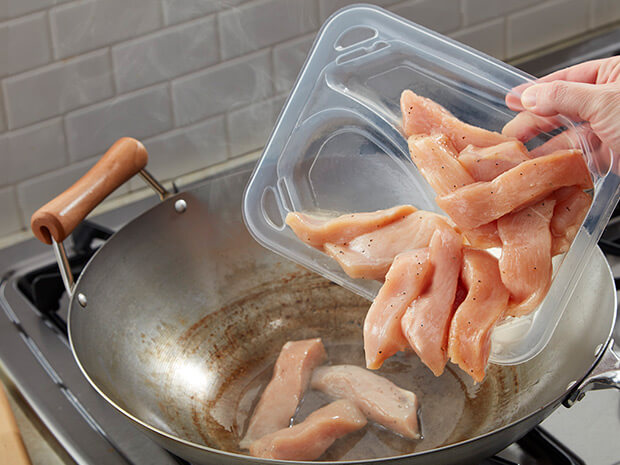 Stir-Fry
Season the chicken with salt and black pepper. In a wok or large skillet, heat 2 tablespoons of oil over medium-high heat. Add the seasoned chicken and stir-fry until browned and cooked through, about 5 minutes. Chicken is done when a meat thermometer inserted in the center reaches 170°F. Transfer to a plate.
Step 3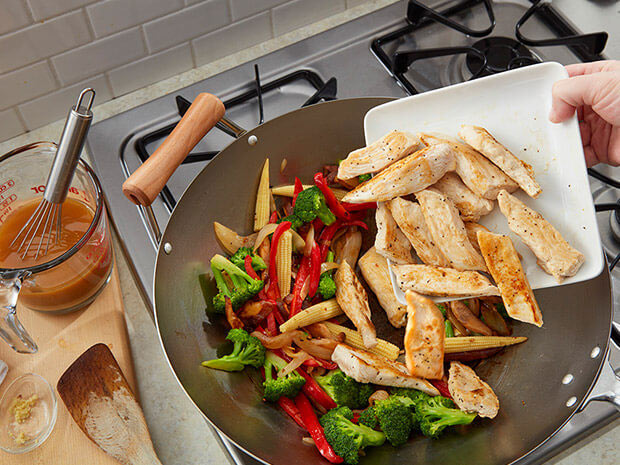 Add
Add the remaining 1 tablespoon of oil to the wok. Stir-fry the garlic and ginger for 30 seconds until fragrant. Add the broccoli florets, red bell pepper, onion, shiitake mushrooms and baby corn. Stir-fry for 2 to 3 minutes, until vegetables are tender-crisp. Add the cooked chicken back to the wok and heat through.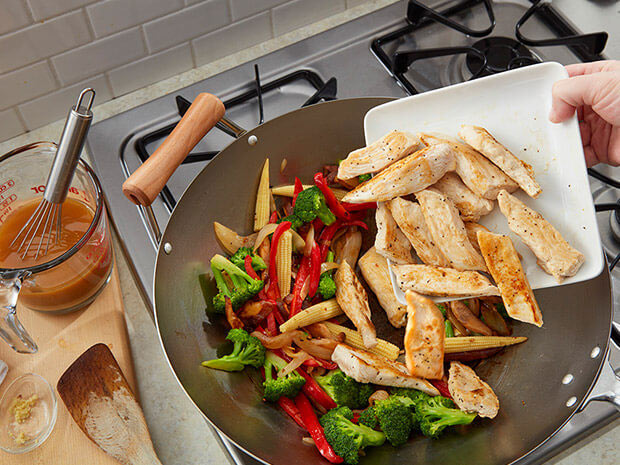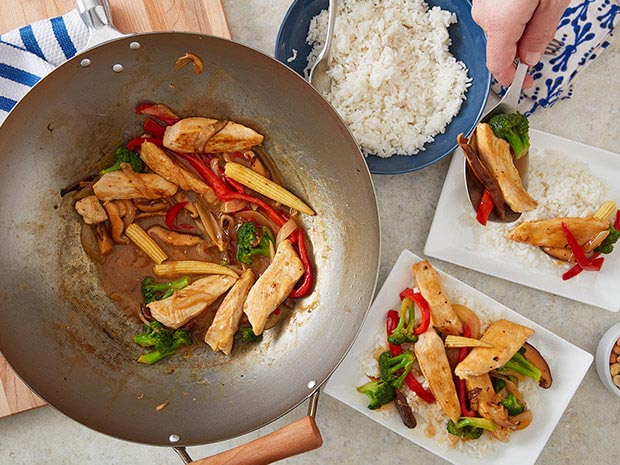 Step 4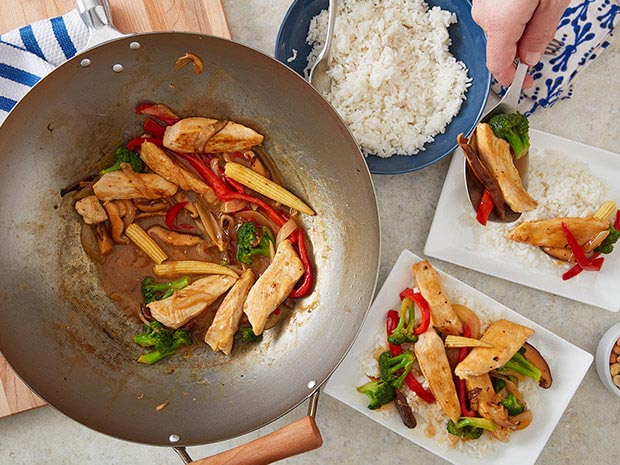 Serve
Whisk the orange juice mixture into the wok and bring to a simmer. Simmer for about 5 minutes, until sauce has thickened. Divide rice among 6 plates. Top with Easy Orange Chicken Strip Stir-Fry. Garnish with toasted nuts, if desired. Serve with hot tea.

TIP
TIP: Want a 10-minute chicken stir-fry? Try using pre-cut Asian vegetable mixes. You can find trays of fresh stir-fry mixes in the produce section or bags of frozen in the freezer aisle of most grocery stores.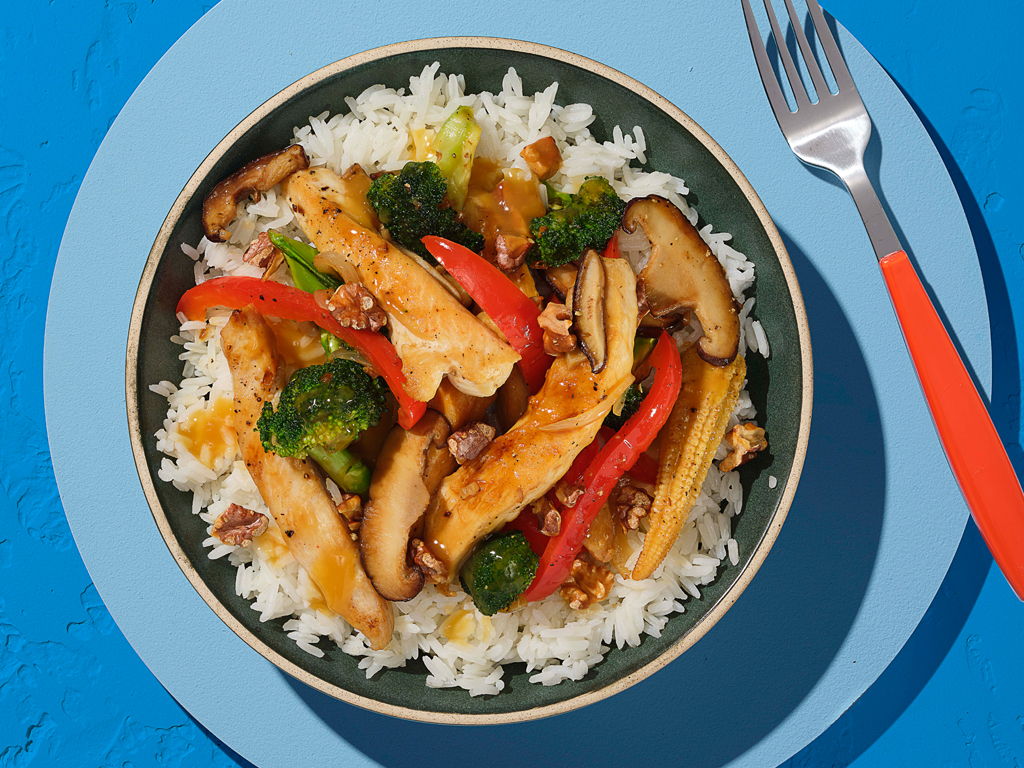 Easy Orange Chicken Strip Stir-Fry
Add Your Comment