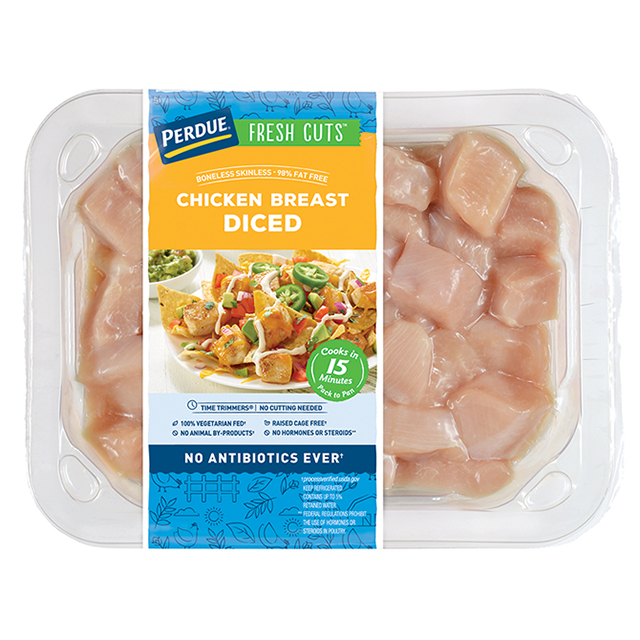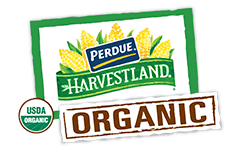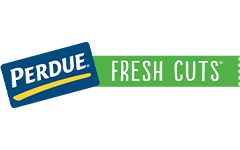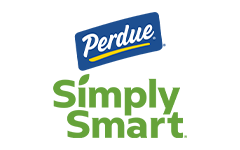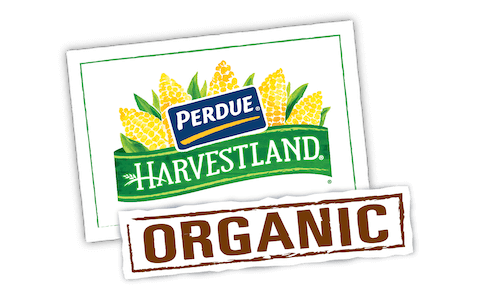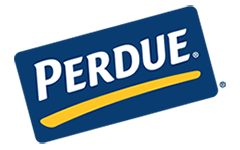 Made With:
PERDUE® FRESH CUTS® Fresh Pre-Cut Diced Chicken Breast
PREP TIME: 5min COOK TIME: 15min
Serves 6


Ingredients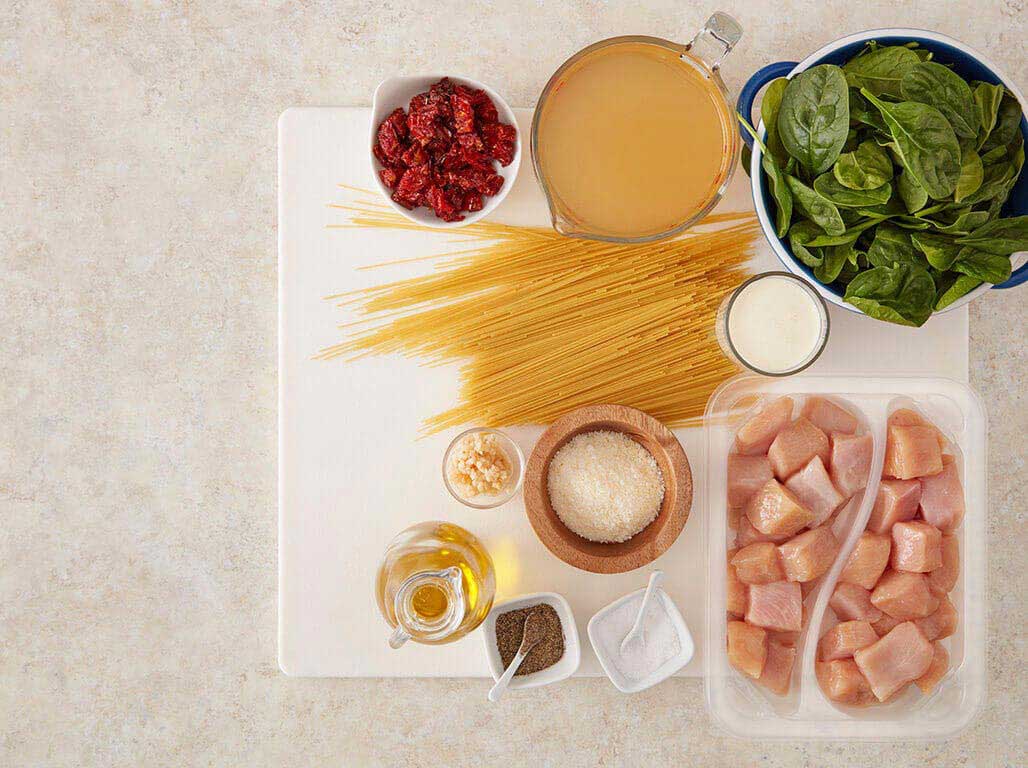 4 cup low sodium chicken broth
8 oz. angel hair pasta. broken in half
1/2 cup sun-dried tomatoes packed in oil or drained and chopped
1/4 cup grated parmesan, plus extra for serving
Step 1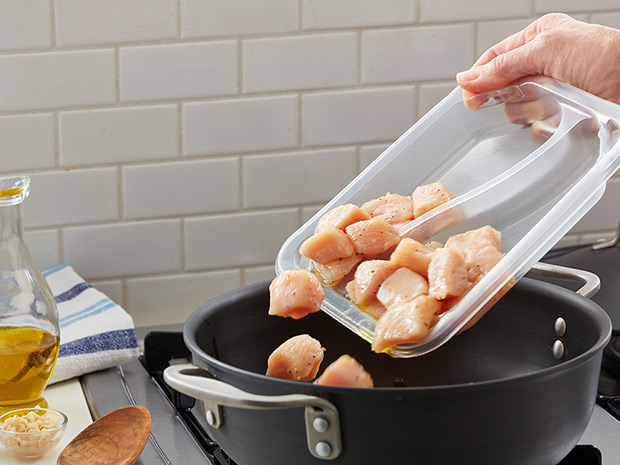 Sauté
Season the chicken with salt and black pepper. In a large skillet or Dutch oven, heat the olive oil over medium-high heat. Add the garlic and sauté for 30 seconds, until fragrant. Stir in the chicken cubes and sauté until chicken is brown, about 5 minutes.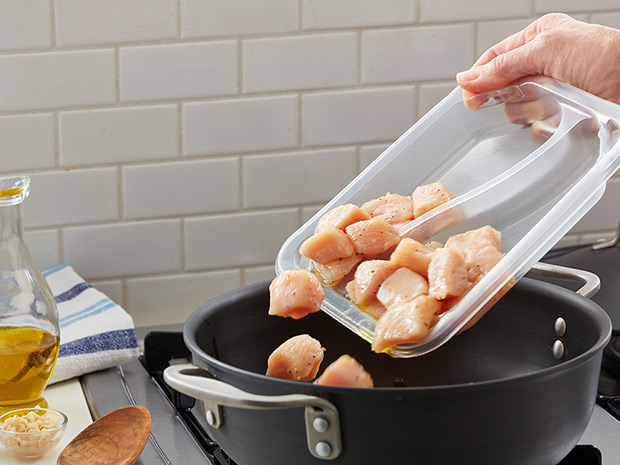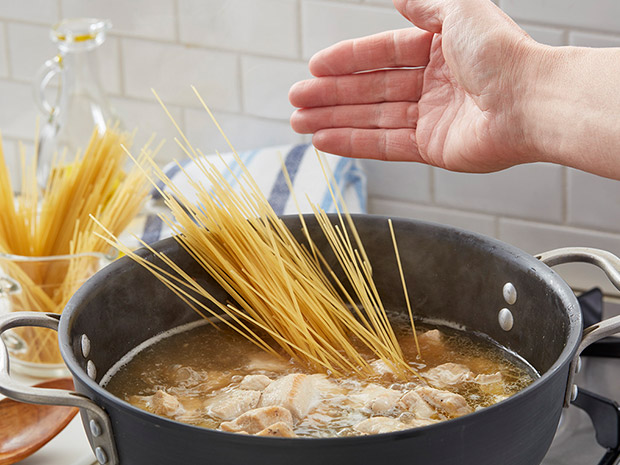 Step 2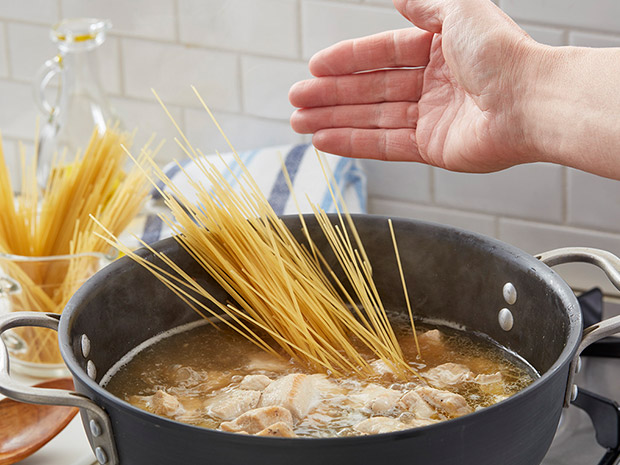 Simmer
Add the chicken broth and bring to a simmer. Stir in the angel hair pasta, cover and cook for 4 to 6 minutes, stirring occasionally, until the chicken and pasta are cooked. Chicken is done when a meat thermometer inserted in the center reaches 170°F.
Step 3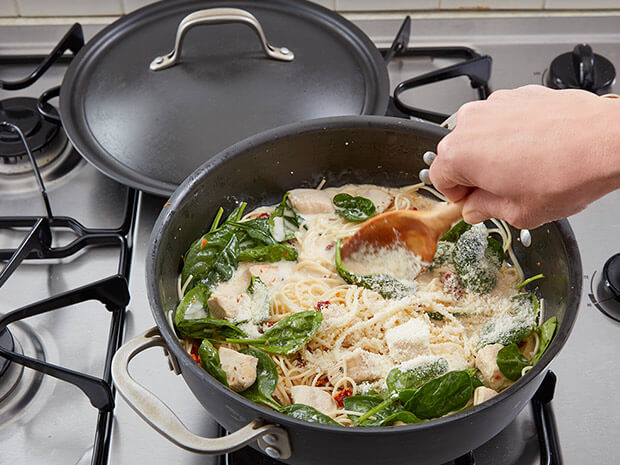 Stir
Remove the skillet from the heat. Stir in the spinach, heavy cream, sun-dried tomatoes and parmesan cheese.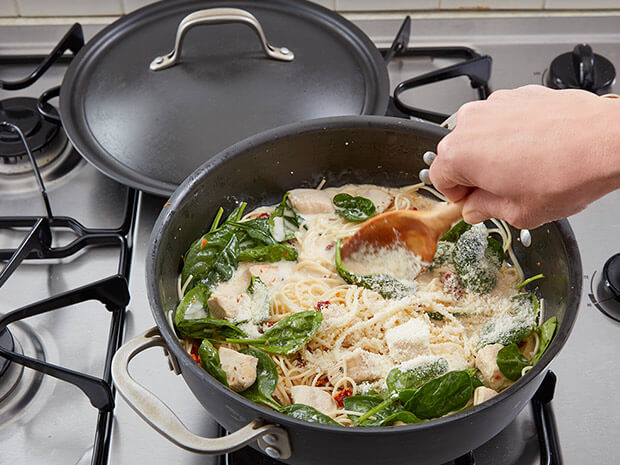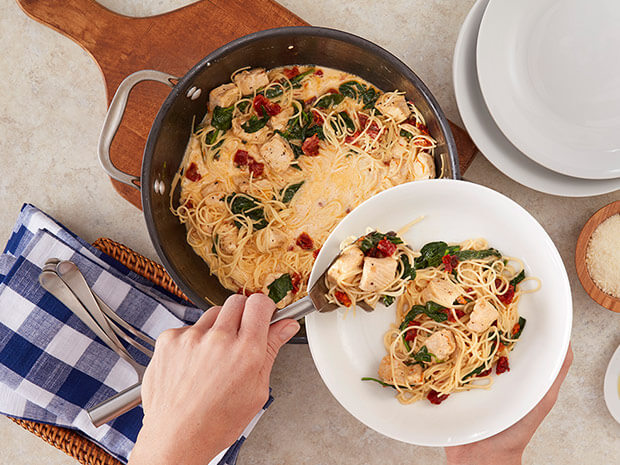 Step 4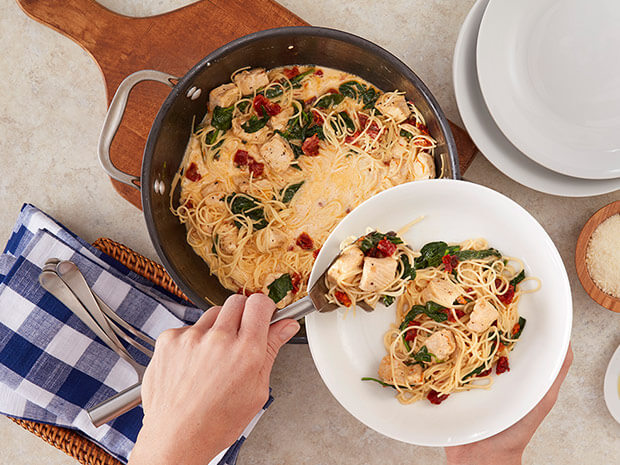 Serve
Serve Easy One Pot Chicken with Sun-Dried Tomatoes and Spinach with crusty bread and olive oil for dipping.

TIP
TIP: Want a gluten-free option? Try using vegetable noodles, such as zucchini or butternut squash. Cook the butternut squash 4 to 6 minutes, and throw the zucchini in at the end with the spinach to prevent overcooking.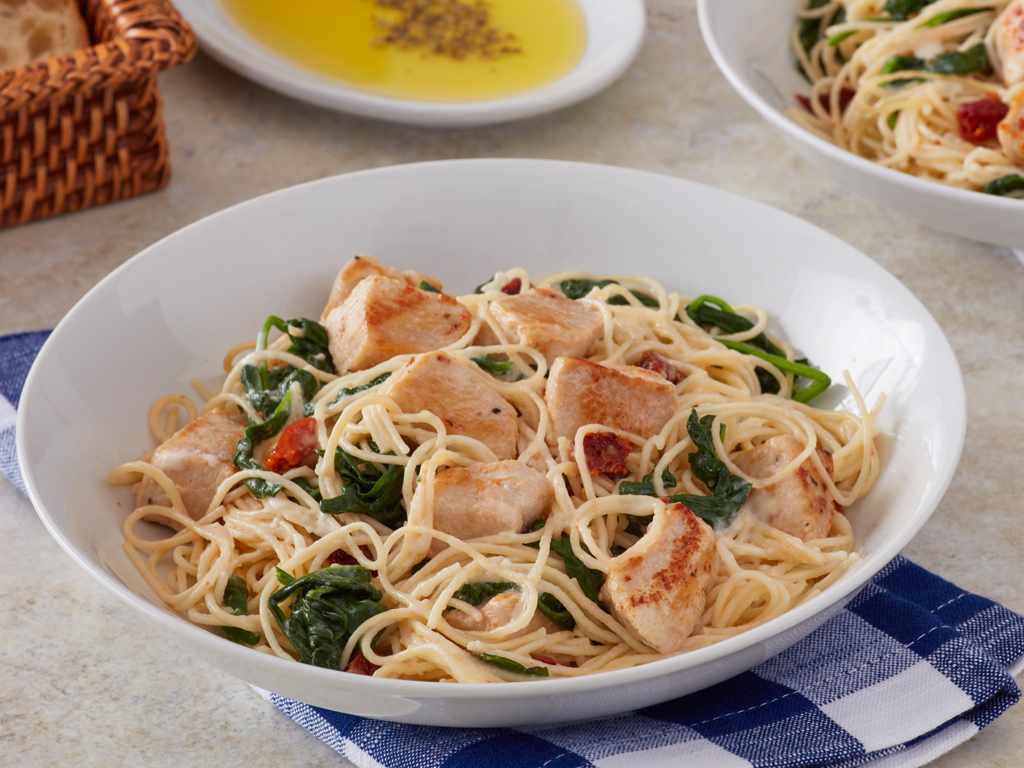 Easy One Pot Chicken with Sun-Dried Tomatoes and Spinach
Add Your Comment