PREP TIME: 0min COOK TIME: 10min
Serves 4


Step 1
Cut chicken into bite-size pieces. In a large pot, mix chicken, vegetables, soup and milk. Heat through. Pour into an 8X8 casserole dish coated with non-stick spray.
Step 2
Place biscuits in a single layer on top of chicken mixture, starting in the center (biscuits will not reach all the way to the edge).
Step 3
Bake for 8 to 10 minutes in a preheated 450°F oven or until biscuits are browned.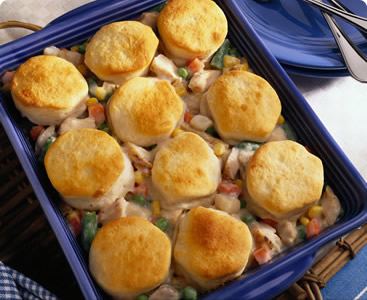 Easy Chicken Pot Pie
Add Your Comment