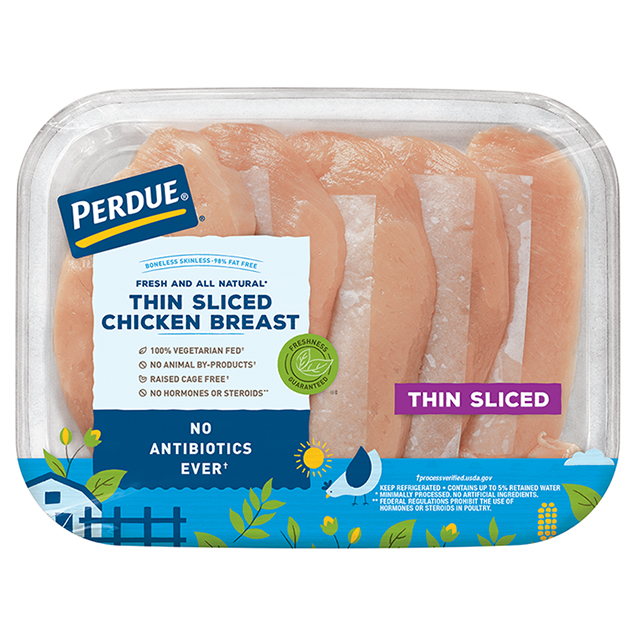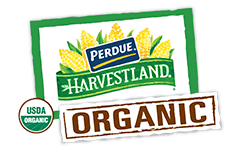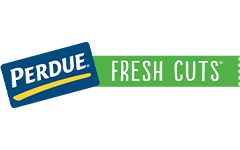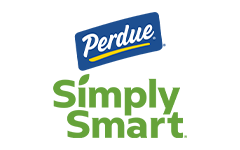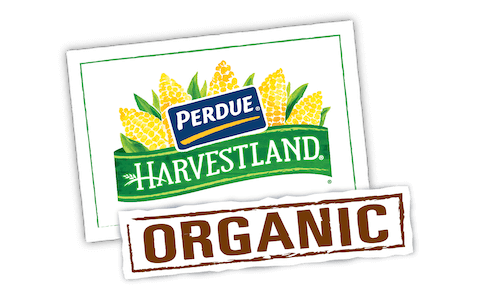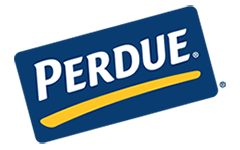 Made With:
PERDUE® Thin Sliced Boneless Skinless Chicken Breasts
PREP TIME: 5 min COOK TIME: 10min
Serves 4


Ingredients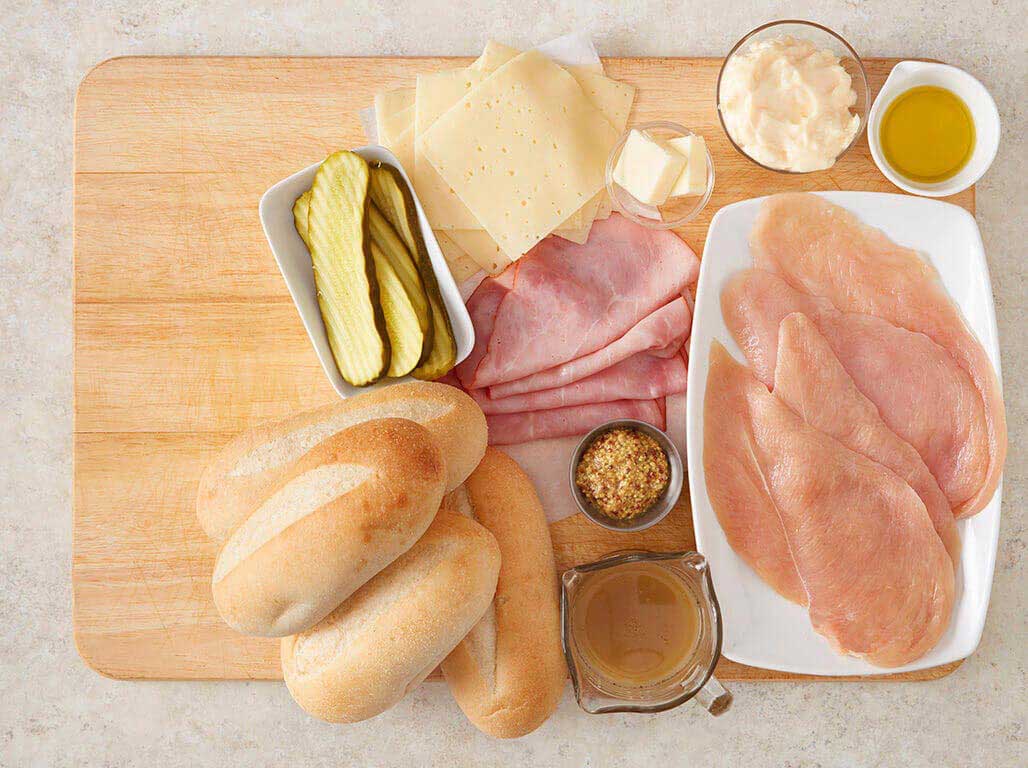 1/2 cup plus 1 tablespoon bottled Mojo marinade
2 tbsp. stone ground or Dijon mustard
4 (6-inch) soft hoagie rolls or French bread loaf
4 dill pickle "planks" or 8 hamburger dills slices
Step 1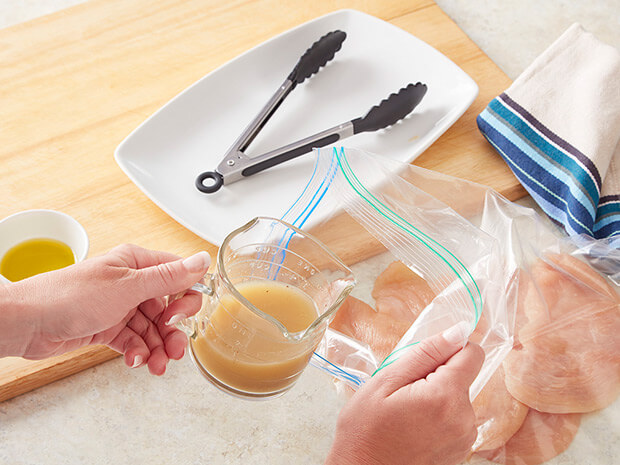 Marinate
In a resealable plastic bag or shallow dish, combine the olive oil, 1/2 cup of Mojo sauce and the thin sliced chicken breasts. Let marinate for about 5 to 10 minutes.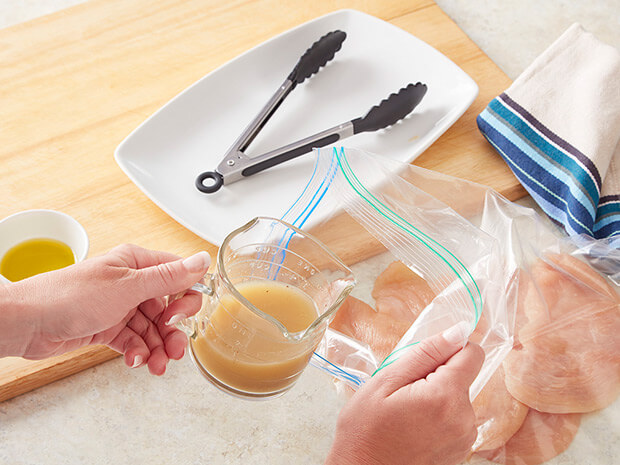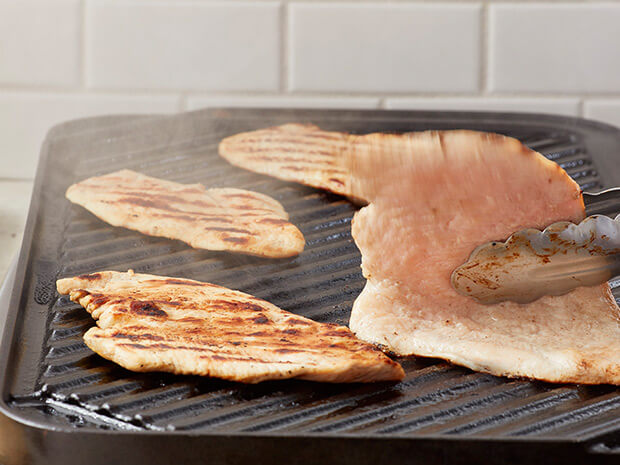 Step 2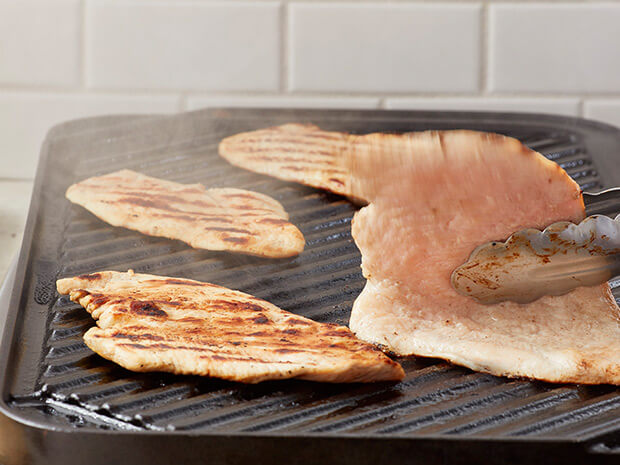 Grill
Heat a grill pan or heavy skillet over medium high heat. Remove the chicken from the marinade, letting the excess drain away. Discard the marinade. Grill the chicken slices for 2 to 3 minutes per side until done. Chicken is done when a meat thermometer inserted in the center reaches 170°F. Transfer to a plate.
Step 3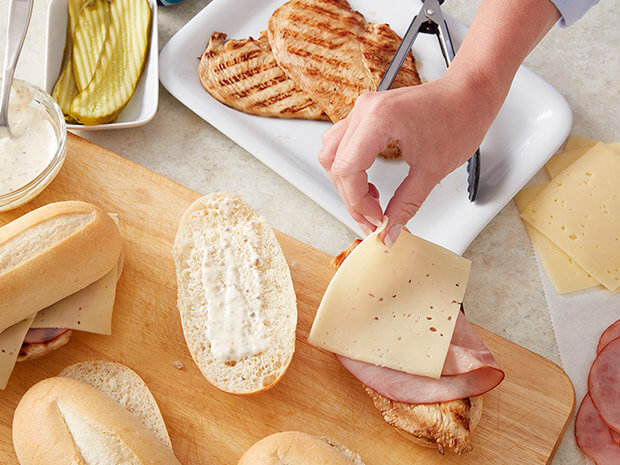 Spread
In a small bowl, whisk together the mayonnaise, the mustard and the remaining 1 tablespoon of Mojo sauce. Split the rolls lengthwise. Spread the Mojo mayo over both cut sides of the rolls. On the bottom half of the roll, layer the chicken, the ham slice, the Swiss cheese, and pickle planks. Cover with the tops of the rolls.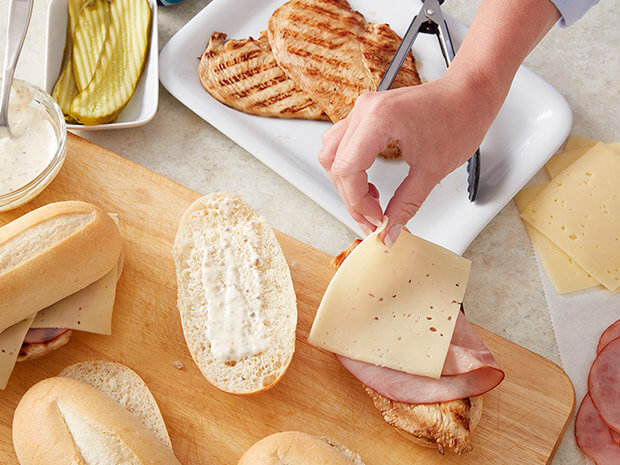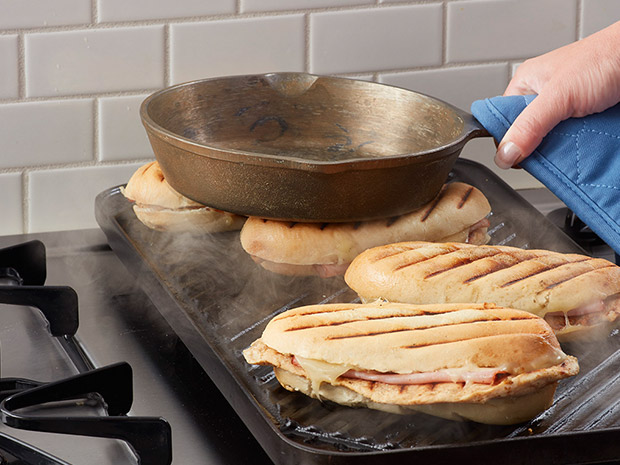 Step 4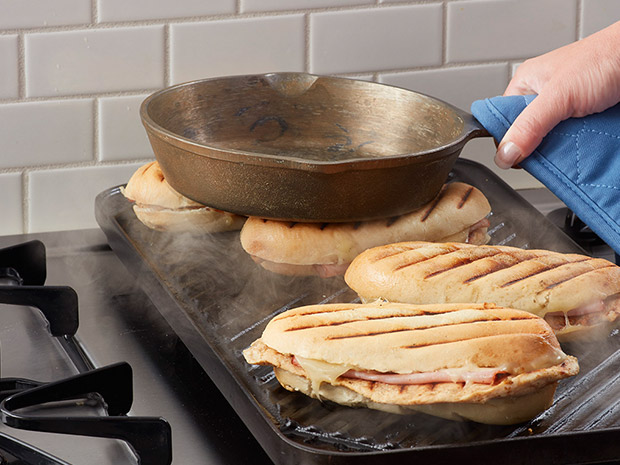 Serve
Heat the same grill pan over medium low heat. Brush the sandwiches with the softened butter. Place the sandwiches on the grill pan and press with a small heavy skillet. Cook over low heat for about 2 minutes, turn and continue cooking until the meat is warmed through, the cheese is melted and the rolls are crispy and golden, about 2 to 3 minutes more. Transfer the sandwiches to a cutting board, cut in half and serve with plantain chips.

TIP
TIP: For a lighter version of this sandwich, try using low-fat, low-sodium alternative mayonnaise, deli ham and Swiss cheese slices.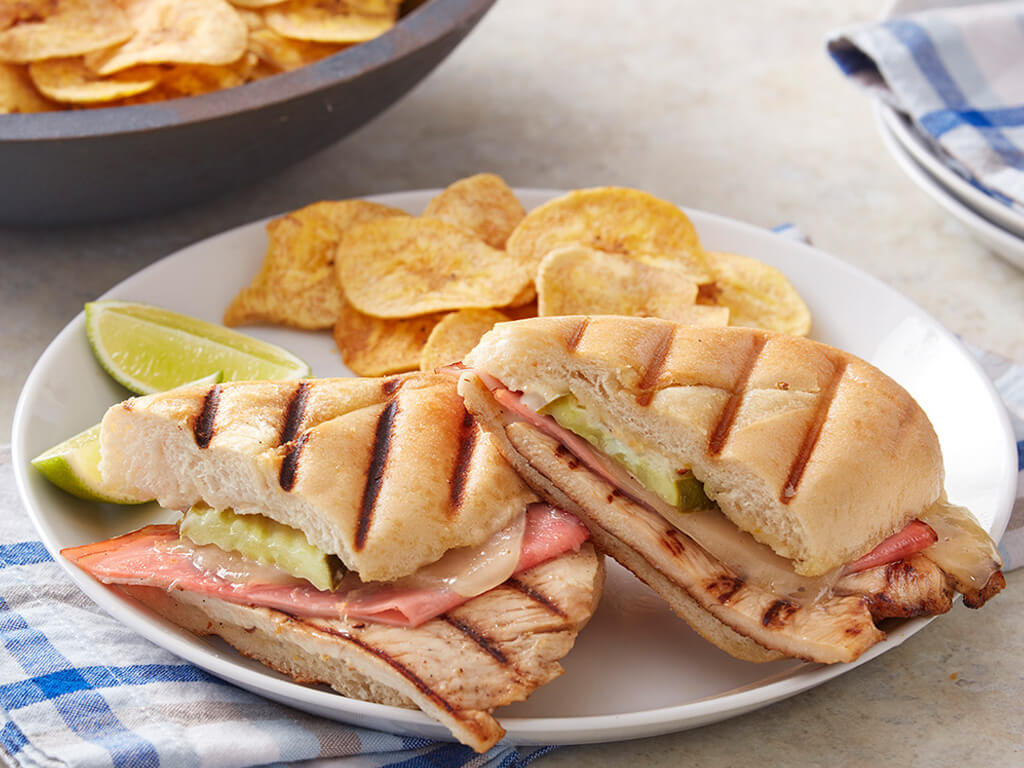 Cuban Chicken Sandwich
Add Your Comment