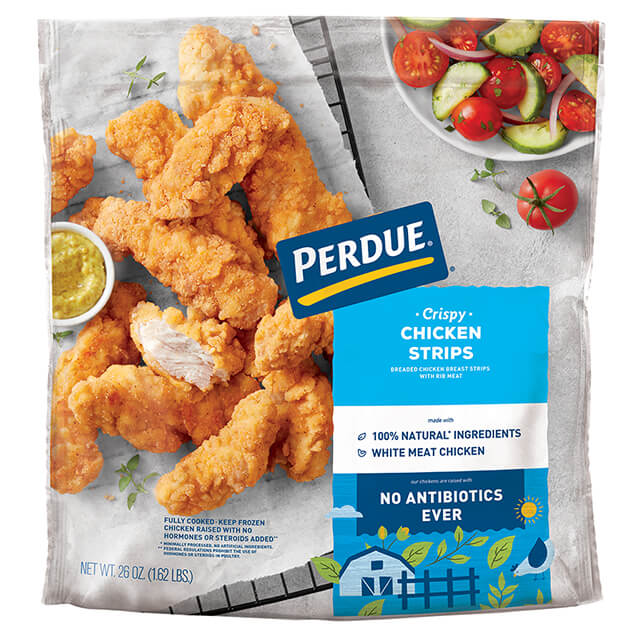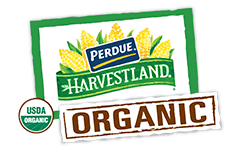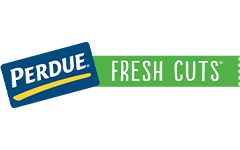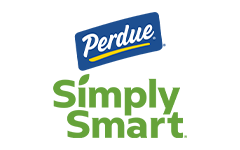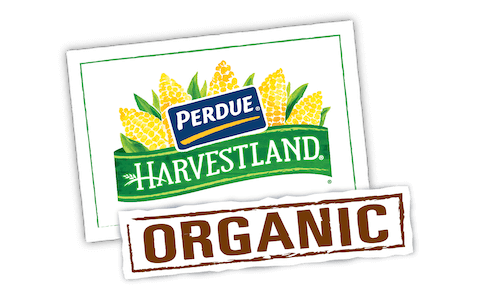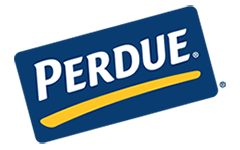 Made With:
PERDUE® Crispy Chicken Strips (26 oz.)
PREP TIME: 10min COOK TIME: 20min
Serves 6


Ingredients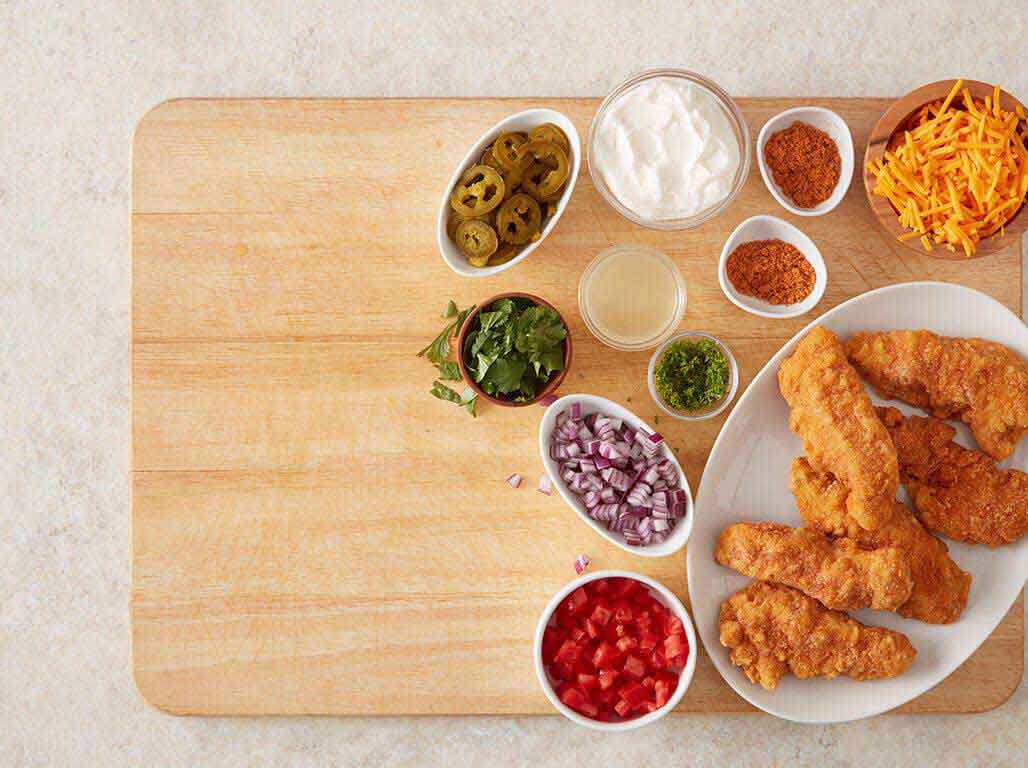 1 tbsp. taco or fajita seasoning, divided
6 tbsp. shredded cheddar cheese
1 lime, zested and juiced
1/4 cup chopped scallions or red onion
1/4 cup pickled jalapeños
Step 1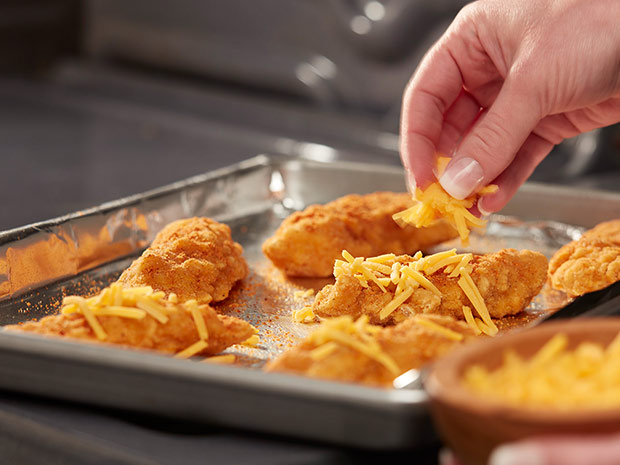 Bake
Preheat your oven to 425°F. Spray a foil lined baking sheet with cooking spray. Place frozen strips in single layer on the baking sheet. Sprinkle the strips with half of the taco seasoning. Bake on the middle oven rack for 12 minutes. Remove the strips from the oven and turn over. Sprinkle with the remaining taco seasoning and the cheddar cheese. Return the strips to the oven and continue baking another 4 to 5 minutes, until cheese is melted and chicken is heated through. Internal temperature should reach 150°F to 160°F.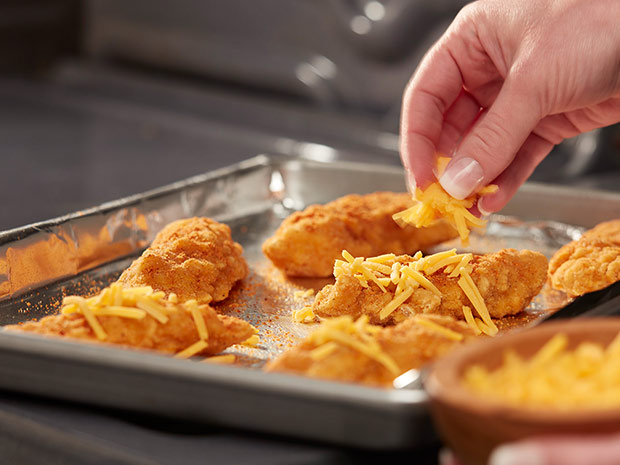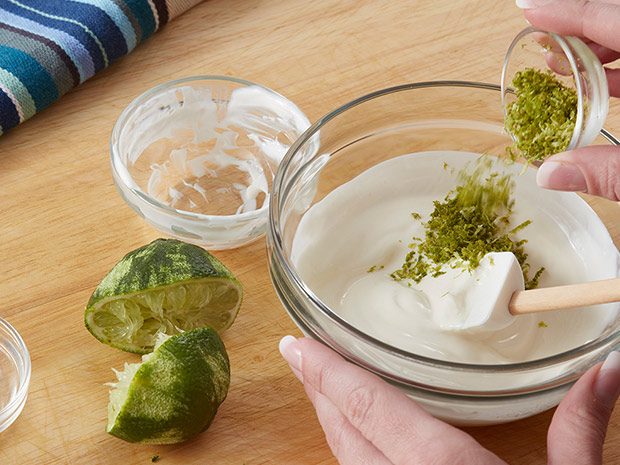 Step 2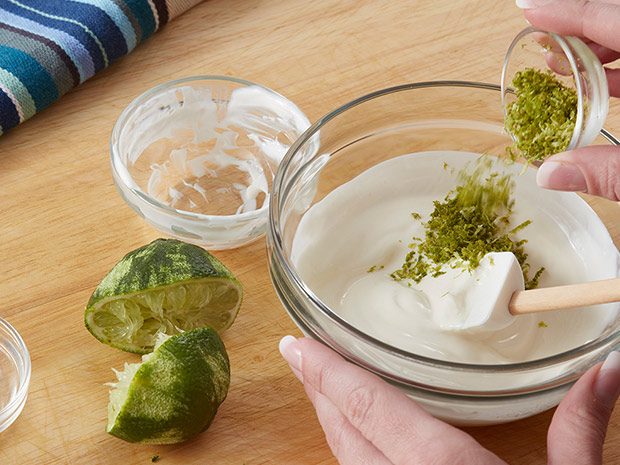 Stir
In a small bowl, stir together the sour cream, lime zest and juice. Set aside.
Step 3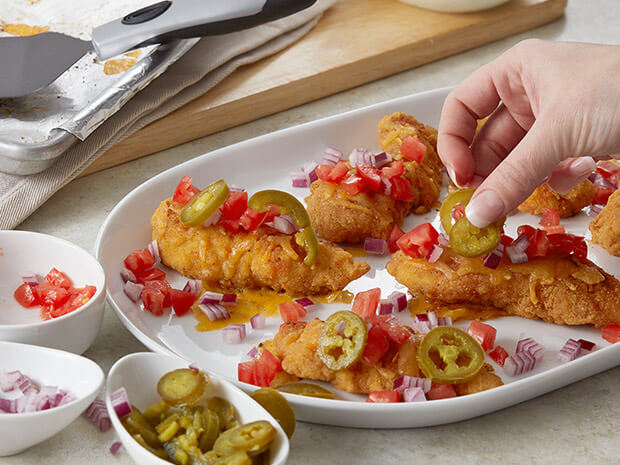 Top
Remove the chicken strips from the oven. Top with chopped tomato, scallions and pickled jalapeños.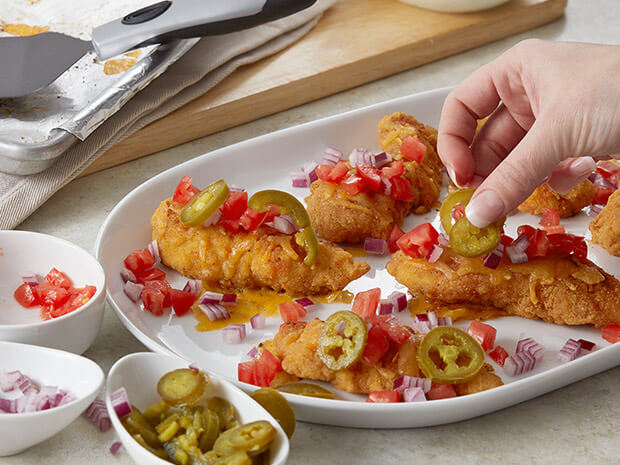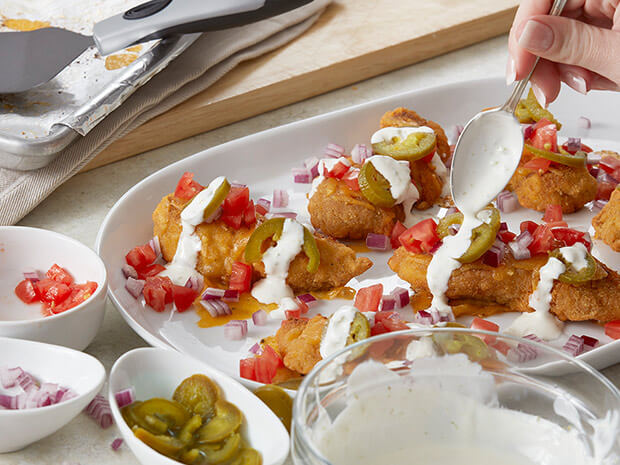 Step 4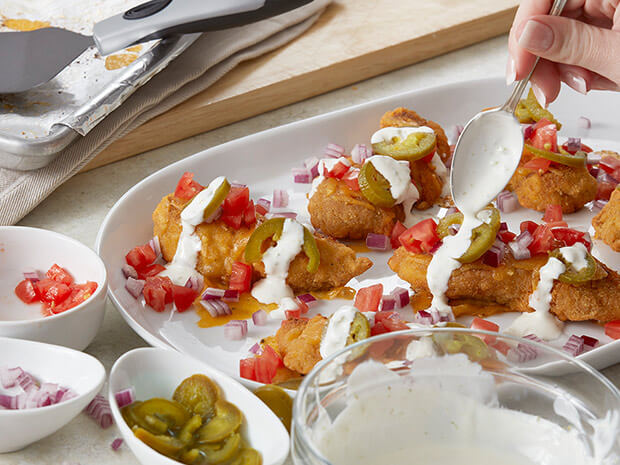 Serve
To serve your Tex-Mex Seasoned Crispy Chicken Strip Nachos, drizzle with the lime sour cream. Finish with a sprinkle of chopped cilantro.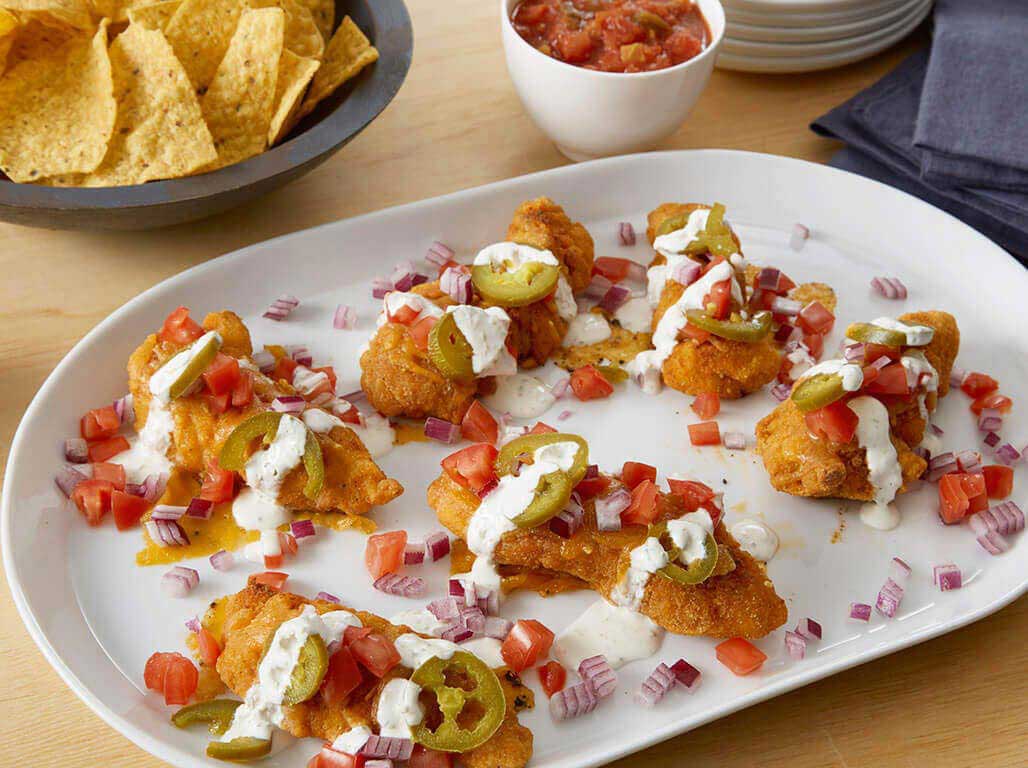 Crispy Tex-Mex Chicken Nachos
Add Your Comment