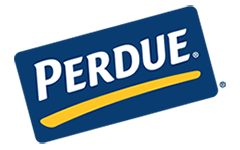 PERDUE® Fresh Chicken Wingettes
PREP TIME: 10min COOK TIME: 1hr 15min
Serves 12


Ingredients
Hot Honey Dipping Sauce, recipe follows
Enchilada Dipping Sauce, recipe follows
Sweet Citrus Soy Dipping Sauce, recipe follows
Step 1
Toss
In a bowl, combine the wingettes, the baking powder, and the garlic salt. Toss to coat.
Step 2
Bake
Preheat the oven to 250°F. Lay the wingettes in a single layer on a rack over a foil lined sheet pan. Bake the wingettes at 250°F for 30 minutes. Turn up the heat up to 450°F and continue to bake for an additional 35 to 45 more minutes, until golden brown and crispy.
Step 3
Sauce
Hot Honey Dipping Sauce 1 cup honey 2 tablespoons water 2 teaspoons red pepper flakes In a small saucepan, combine the honey, water and red pepper flakes. Simmer for 2 to 3 minutes, being careful not to let it boil over. Remove from heat and let steep for 30 minutes.
Step 4
Serve
Pour the Hot Honey Dipping Sauce into bowls and serve with Crispy Dry Wingettes.

Crispy Dry Rub Chicken Wings