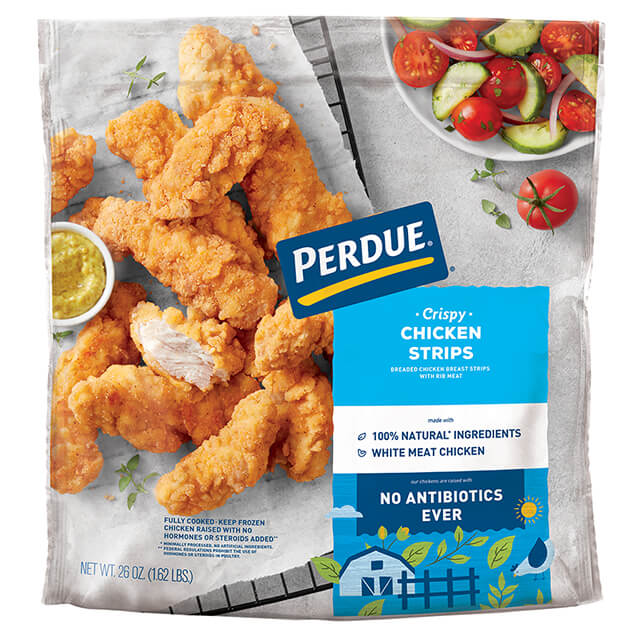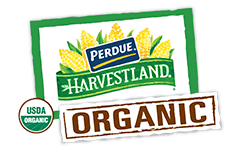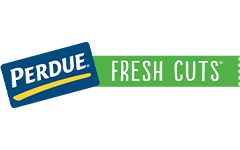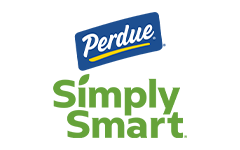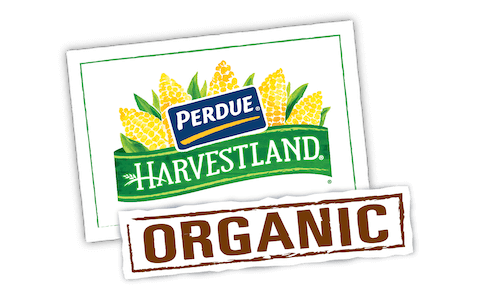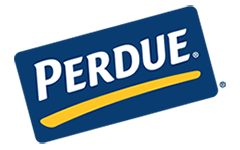 Made With:
PERDUE® Crispy Chicken Strips (26 oz.)
PREP TIME: 10min COOK TIME: 30min
Serves 8


Ingredients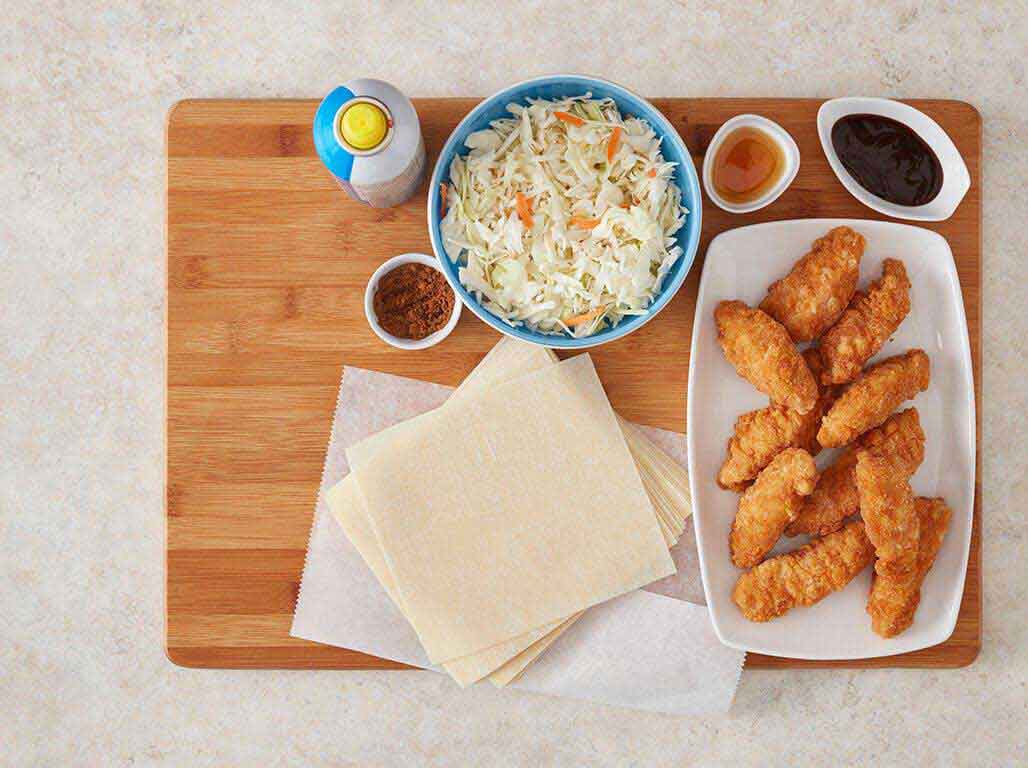 1 tsp. Chinese 5-spice powder
Step 1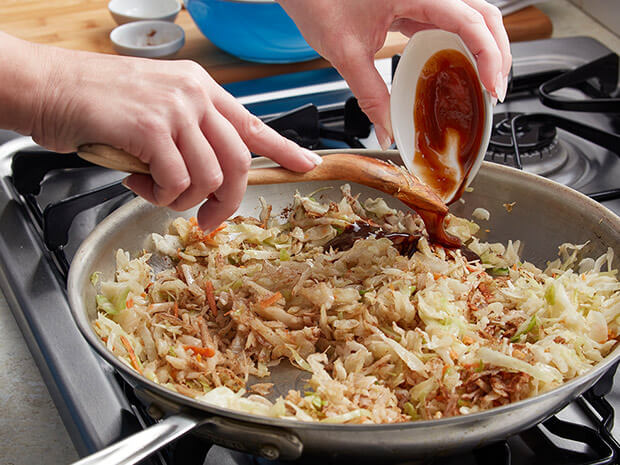 Cook
Preheat your oven to 425°F and bake the crispy chicken strips according to the package instructions. Meanwhile, in a large skillet, heat the sesame oil over medium-high heat. Add the coleslaw mix and cook for 5 minutes, tossing frequently, until the cabbage starts to wilt. Add the hoisin sauce and Chinese 5-spice powder and toss to combine. Remove the coleslaw mix from the heat and allow it to cool before using. Remove the crispy chicken strips from the oven and allow them to cool on a plate, but leave the oven on at 425°F.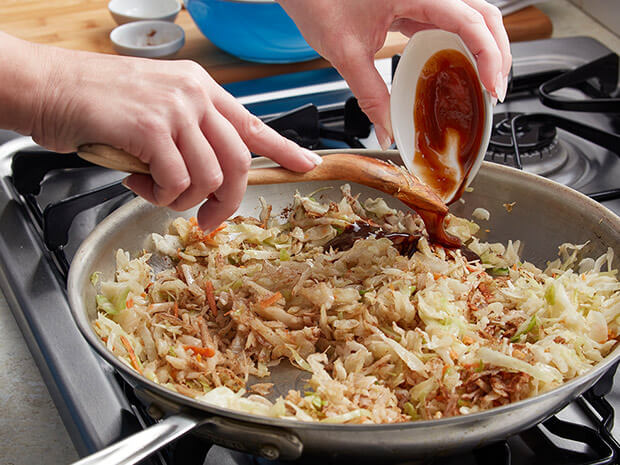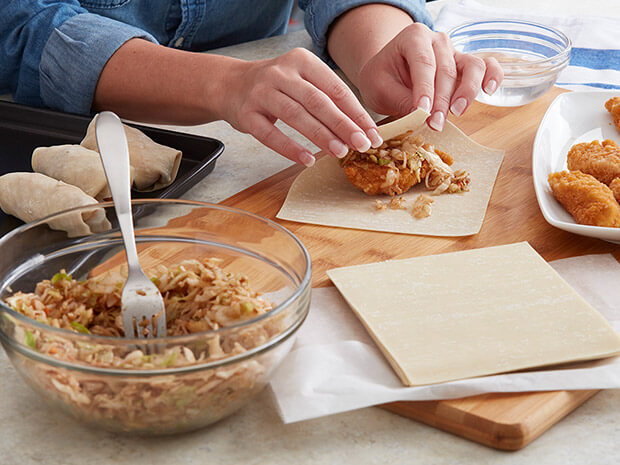 Step 2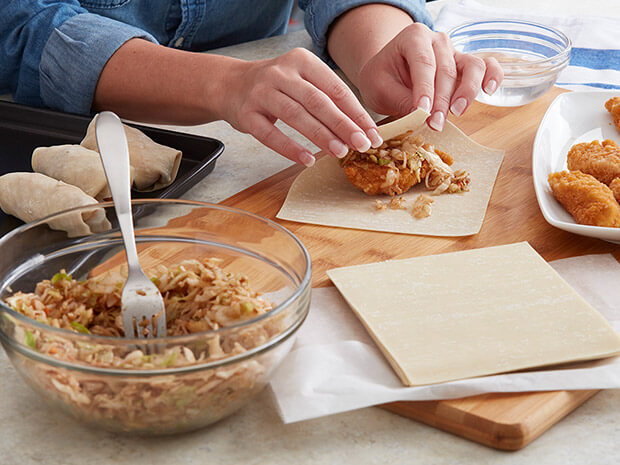 Roll
Make the egg rolls by placing a cooled crispy chicken strip on the center of an egg roll wrapper and topping it with about 1 tablespoon of the coleslaw mix. Follow the directions on the egg roll wrapper for how to fold it into an egg roll shape. Dip your fingers in a small bowl of water and seal the egg roll. Place the roll, seam side down, on a baking sheet. Repeat with the remaining chicken strips. (If some of the strips are too large, cut them in half. You should get 14 to 16 egg rolls.) Spray the egg rolls generously with cooking spray.
Step 3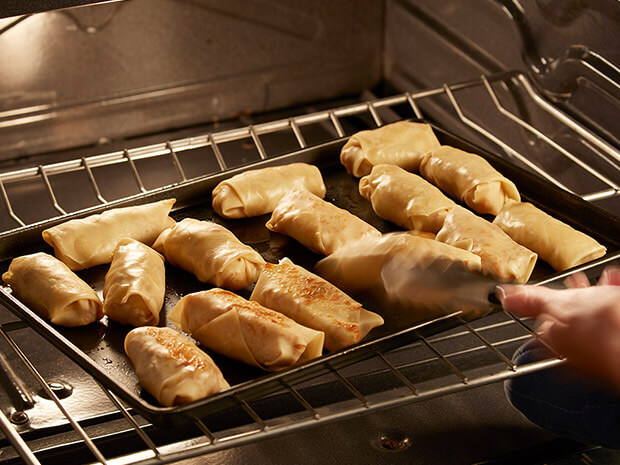 Bake
Bake the egg rolls for about 8 minutes or until the tops begin to brown. Flip the egg rolls over and continue to bake for another 3 to 5 minutes.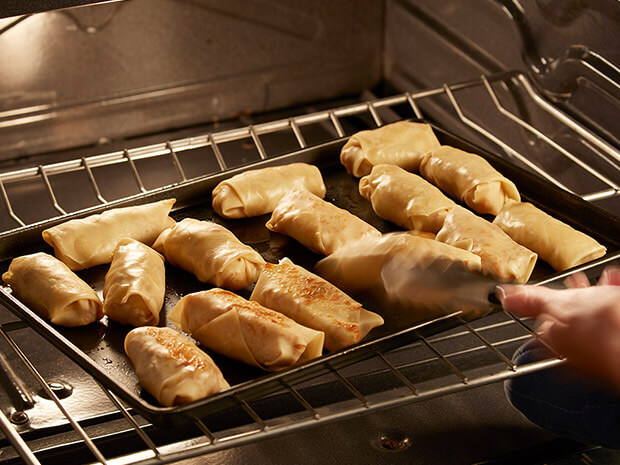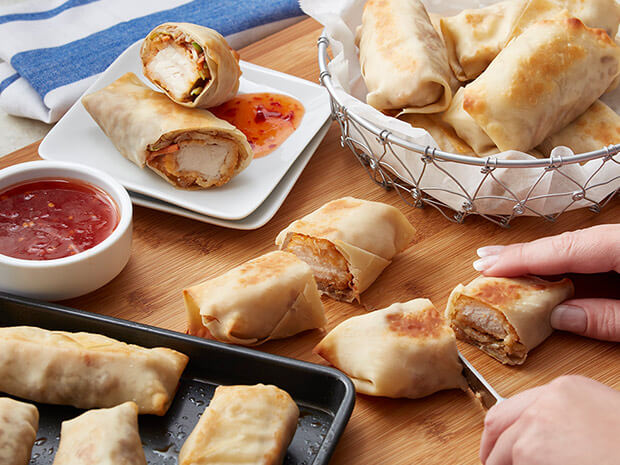 Step 4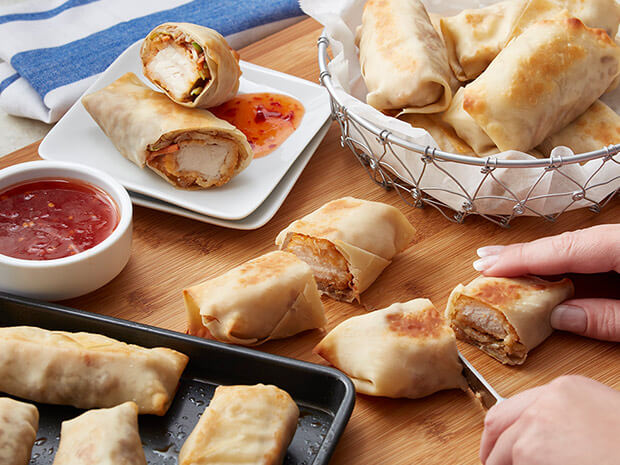 Serve
Serve the egg rolls with your favorite Asian dipping sauce, such as duck sauce, or create your own by combining some Greek yogurt with sweet chili sauce.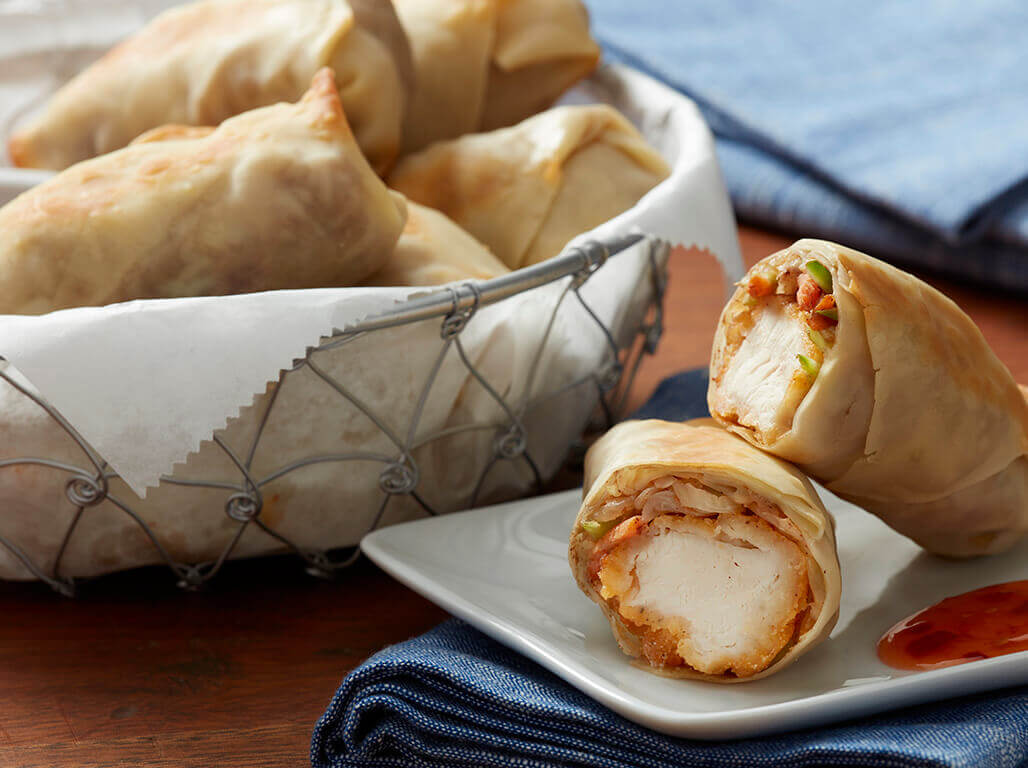 Crispy Chicken Egg Rolls
Add Your Comment