PREP TIME: 0min COOK TIME: 25min
Serves 4


Step 1
Preheat oven to 450°F. Place chicken on baking sheets and bake for 10 minutes, turning once after 5 minutes.
Step 2
While the chicken is heating, combine all other ingredients in a small serving bowl. Place chicken cutlets on plates and spoon 3 tablespoons of cucumber-citrus salsa over each.
Step 3
Serve with additional salsa or couscous, if desired.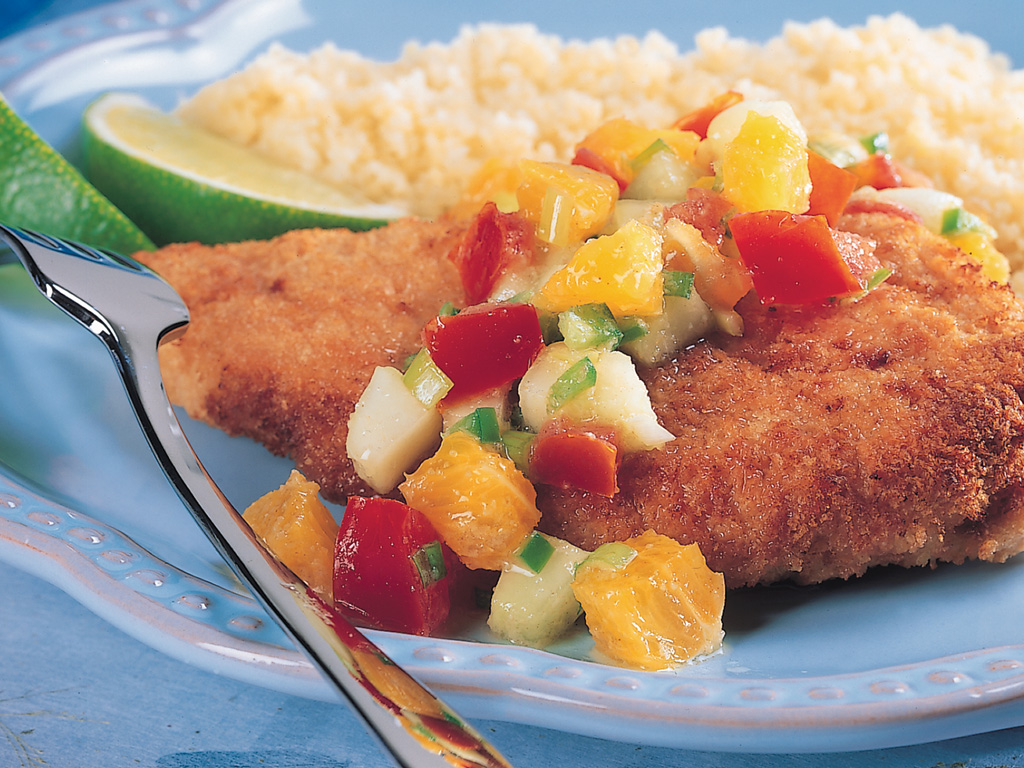 Cool Summer Salsa on Cutlets
Add Your Comment