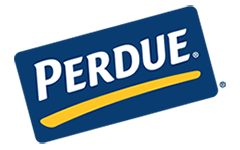 PERDUE® Fresh Chicken Drumsticks
PREP TIME: 1hr COOK TIME: 35min
Serves 3


Ingredients
3 tablespoons rice wine vinegar
1 tablespoons crushed garlic
1/2 teaspoon 5 spice chinese seasoning
Step 1
In medium bowl, whisk together teriyaki, vinegar, garlic, seasoning and oil. Place drumsticks in a zipper-locking bag; pour marinade in bag. Refrigerate 2 hours or overnight, turning bag occasionally to evenly distribute marinade over drumsticks.
Step 2
Prepare grill to cook over indirect heat.
Step 3
Grill drumsticks over indirect heat, brushing with marinade occasionally during the first 20 minutes of cook time. Discard any unsued marinade.
Step 4
Grill for 30 to 35 minutes, or until a thermometer inserted into the drumsticks reaches 180°F.

Chinese Drumsticks