PREP TIME: 10min COOK TIME: 0min
Serves 6


Ingredients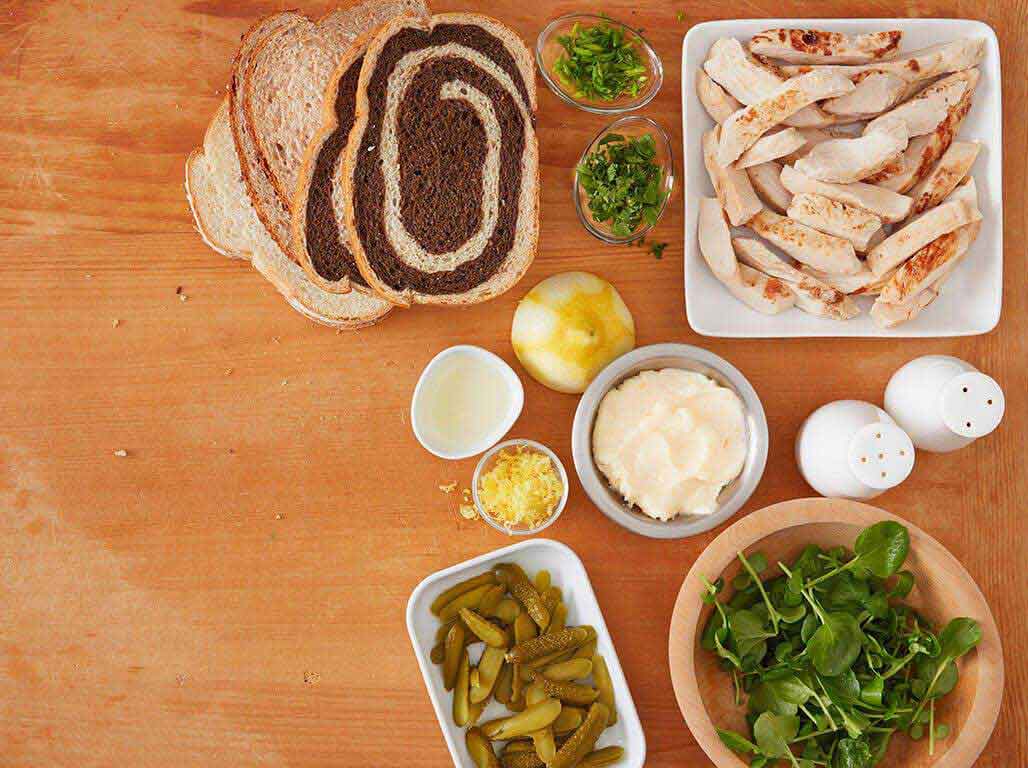 1 tsp. fresh tarragon, chopped
1 tsp. fresh chives, chopped
1 lemon, zested and juiced
1 cup watercress, sprouts or micro greens
1/2 cup thinly sliced cornichons or small pickles
6 slices rye, white, whole wheat or pumpernickel sandwich bread
Step 1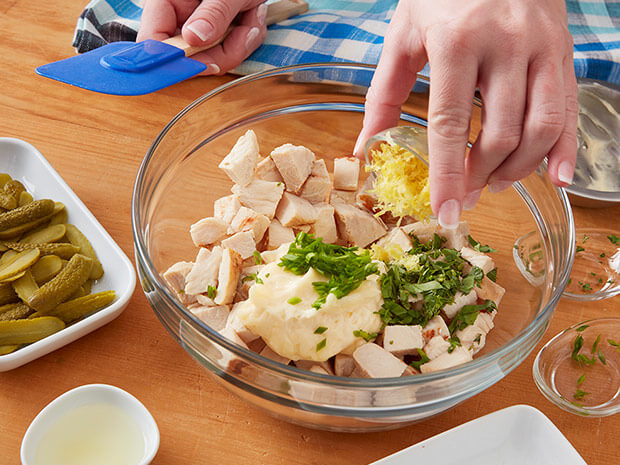 Mix
In a bowl, mix together the chopped Short Cuts, mayonnaise, tarragon, chives, and lemon zest.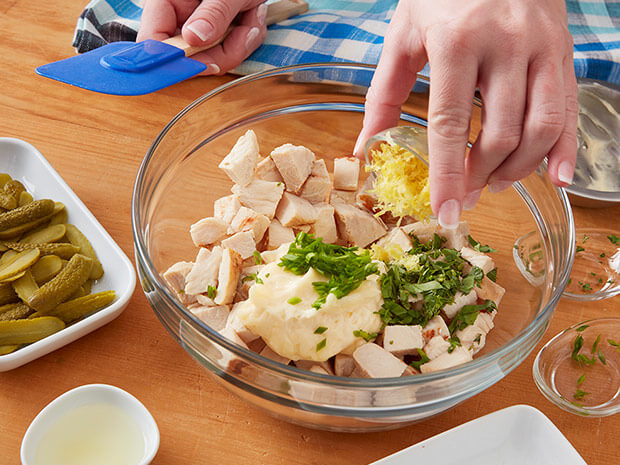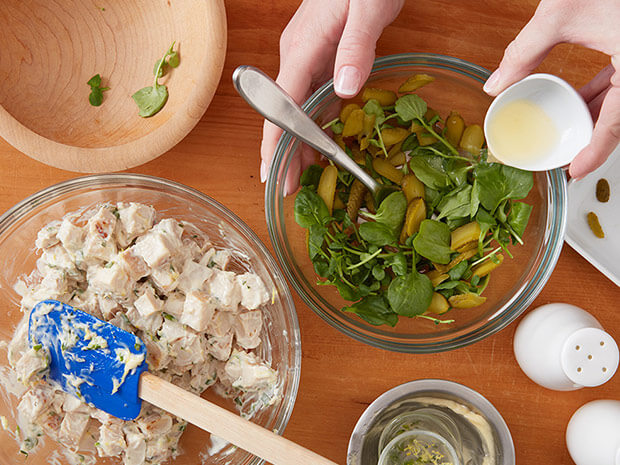 Step 2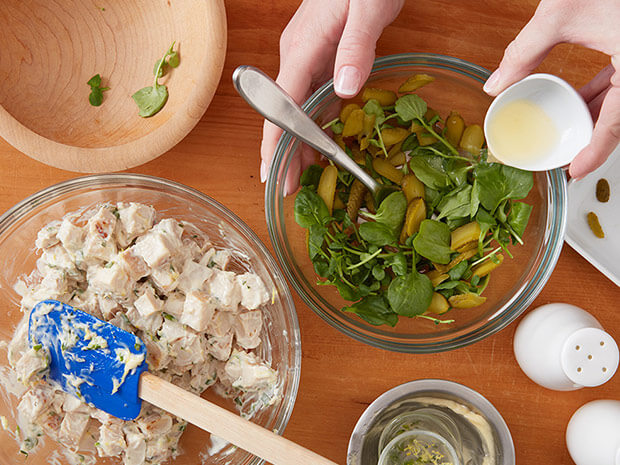 Toss
In another bowl, toss together the watercress, cornichons, lemon juice, salt and pepper.
Step 3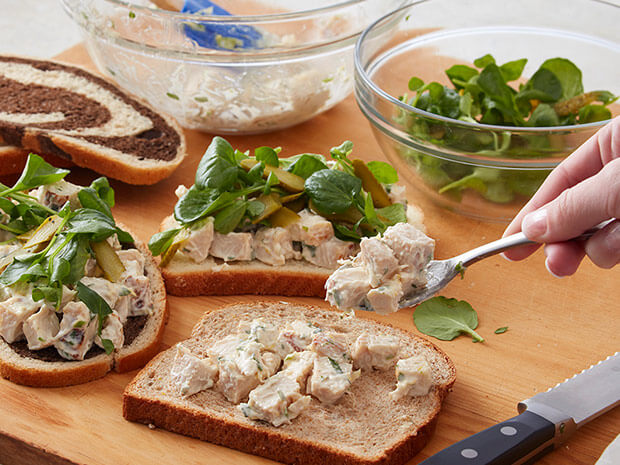 Spread
Spread chicken mixture on one side of 3 bread slices. Top with the green mixture. Finish with the 3 remaining bread slices.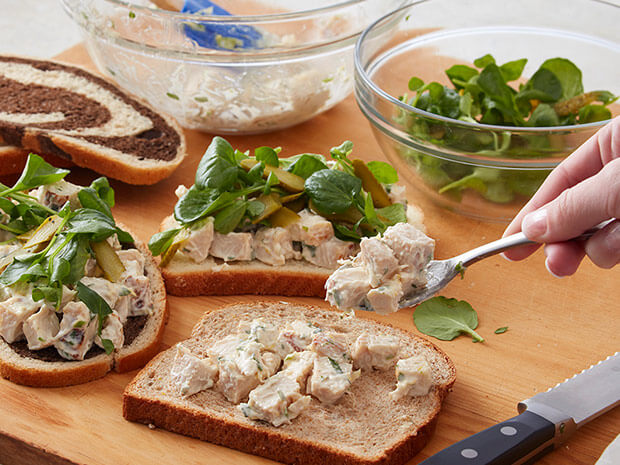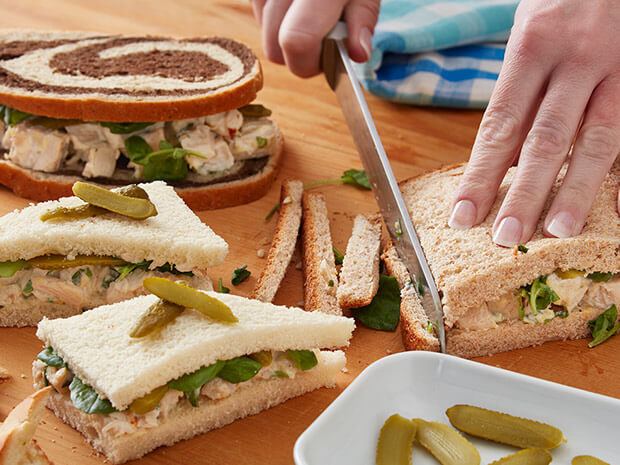 Step 4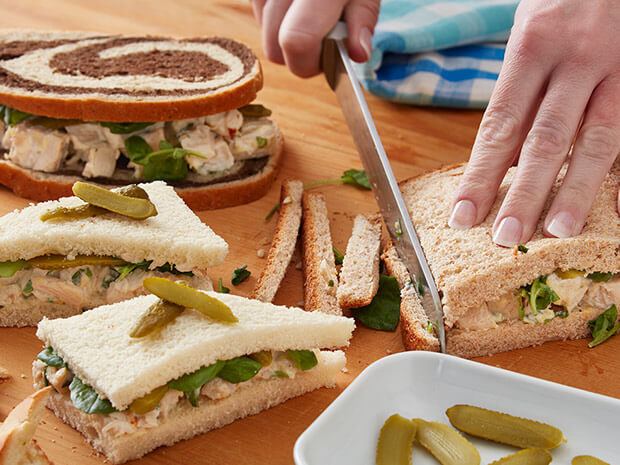 Serve
Cut the crusts off of each sandwich and then cut in half diagonally. Garnish top of each Chicken Tea Sandwich with sliced cornichons.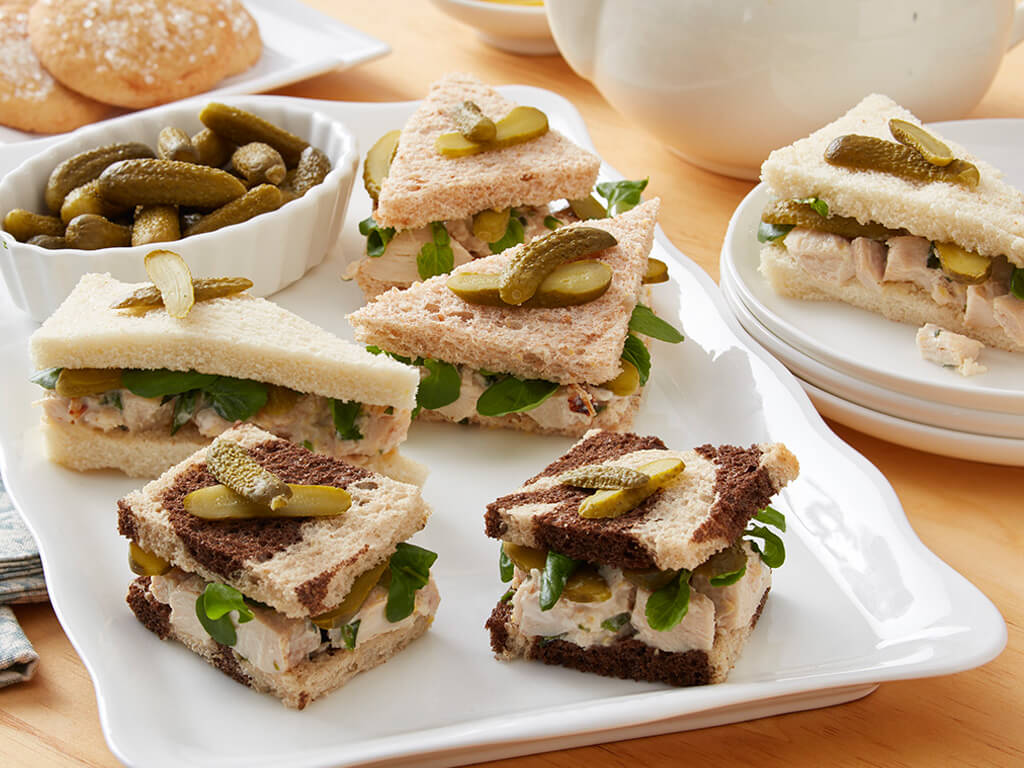 Chicken Tea Sandwiches
Add Your Comment