In The Refrigerated Meat Case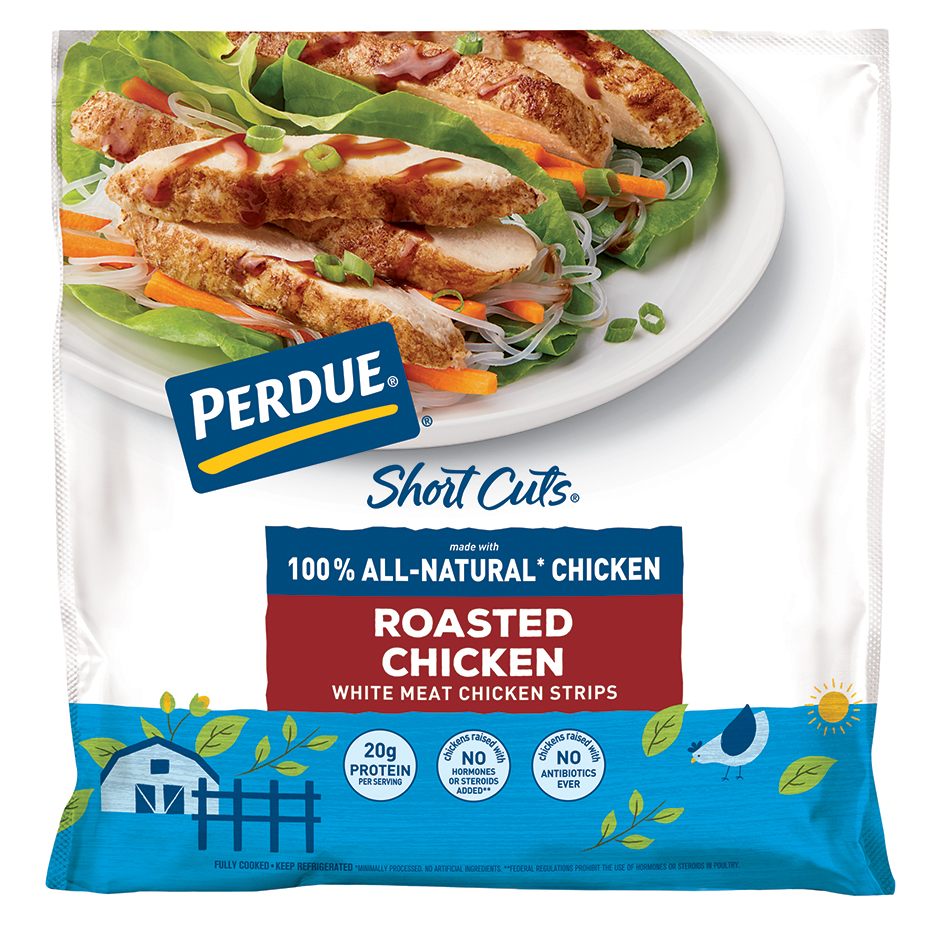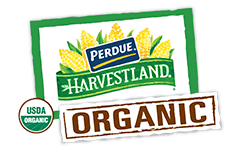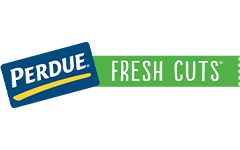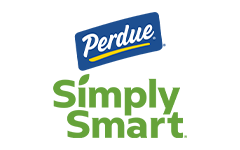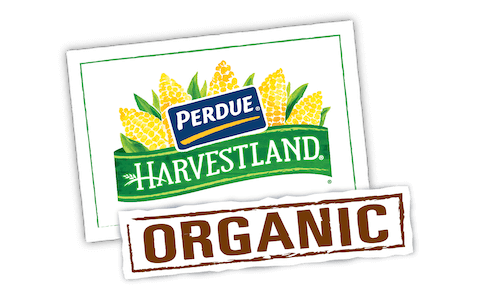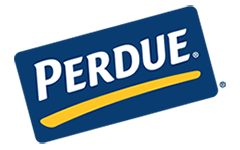 Made With:
PERDUE® SHORT CUTS® Roasted Chicken Strips
PREP TIME: 10min COOK TIME: 45min
Serves 4-6


Ingredients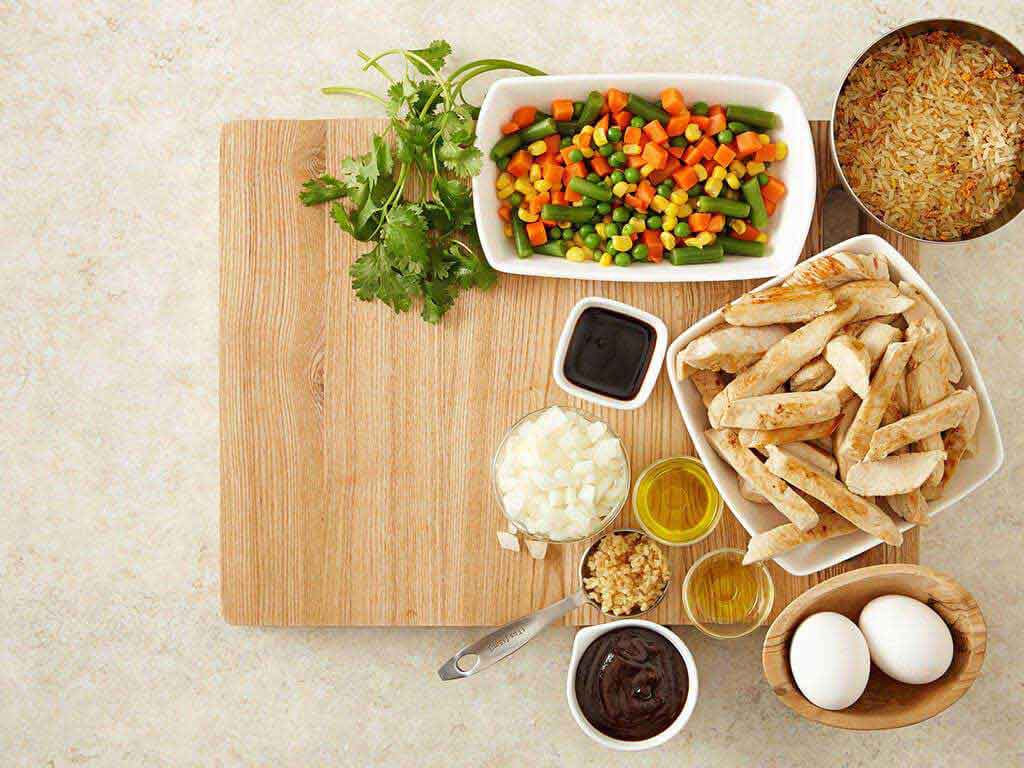 1 tbsp. Extra Virgin Olive Oil, divided
1/2 medium yellow onion, finely chopped (about 1/2 cup)
1 1/2 cups frozen mixed vegetables (corn, carrots, peas and cut green beans), thawed (about 8 ounces)
1 tbsp. minced garlic or 4 cloves finely chopped fresh garlic
1 tbsp. low-sodium soy sauce
1 box yellow rice (8 ounces)
Step 1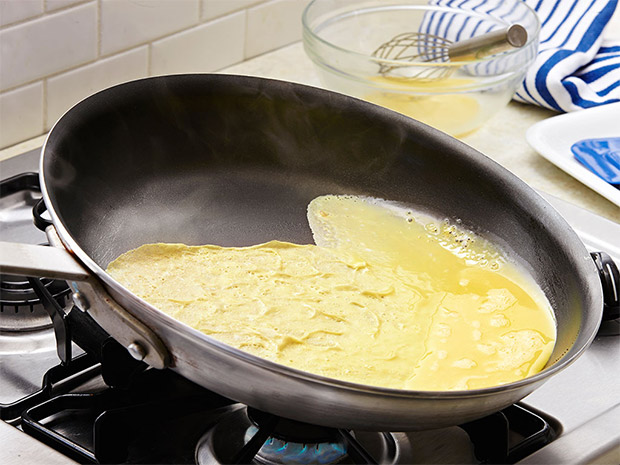 Scramble
Heat 1 teaspoon of oil in a 12" non-stick skillet over medium-high heat. Add the eggs, swirling to coat the pan in a thin layer. Cook, without stirring, until the eggs are set, approximately 2 minutes. Using a spatula, transfer the eggs to a plate. Finely chop them and set aside.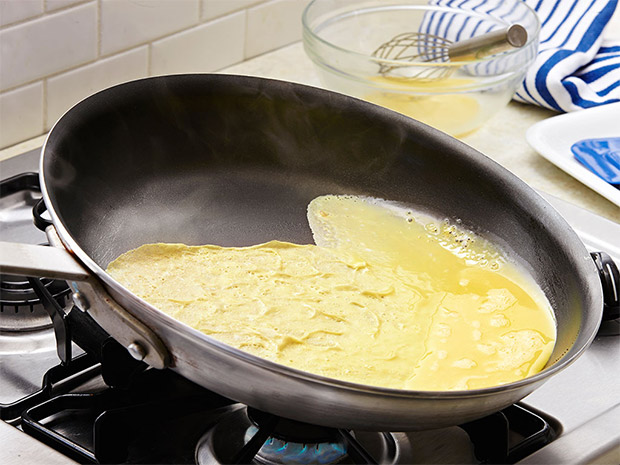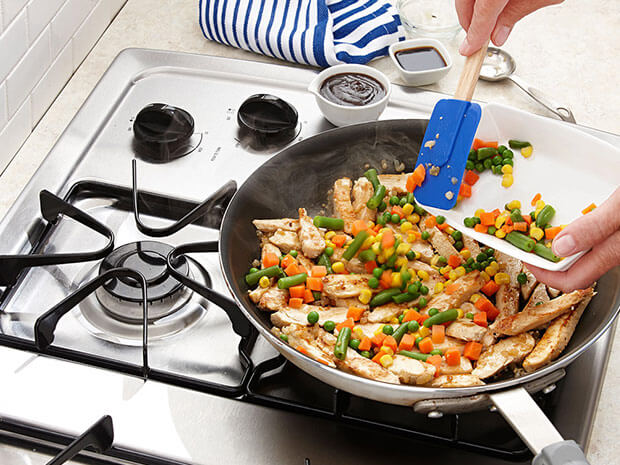 Step 2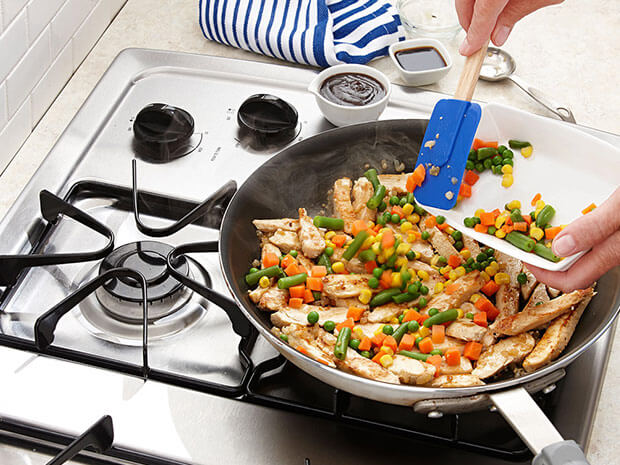 Stir Fry
Heat the remaining 2 teaspoons of oil in the same skillet. Add the carved chicken breast strips. Cook, stirring occasionally, until slightly browned on both sides, about 1 minute. Add the onion to the skillet. Cook until soft, stirring occasionally for approximately 3 minutes. Stir in the vegetables, hoisin sauce, garlic and soy sauce. Continue cooking with an occasional stir, until the vegetables begin to soften, about 5 minutes more.

TIP
TIP: If you prefer to use fresh vegetables, substitute frozen ingredients with 1 medium carrot peeled and diced small; 1 ear of corn, kernels removed from cob; 1/3 cup fresh peas and 1/3 cup stemmed and roughly chopped fresh green beans.
Step 3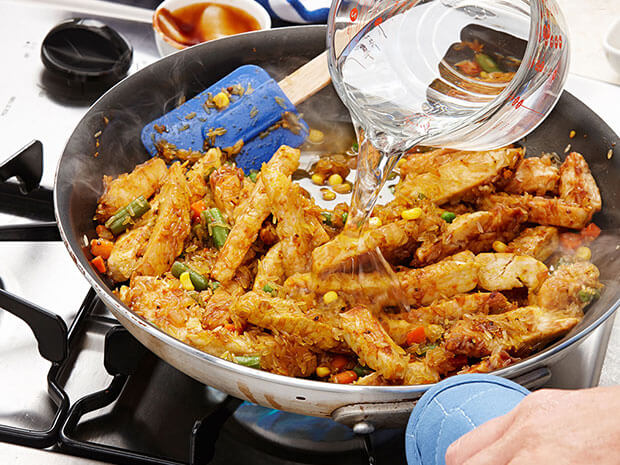 Simmer
Add the contents of the yellow rice mix and 2 cups water to the skillet, and stir to combine. Bring to a boil, then reduce heat to medium-low. Simmer, covered, until the rice is tender and the water is absorbed, approximately 25 minutes. Remove the skillet from the heat and gently stir the reserved eggs into the rice.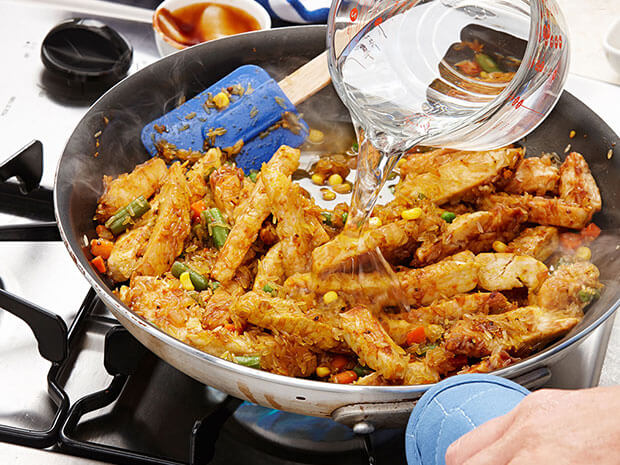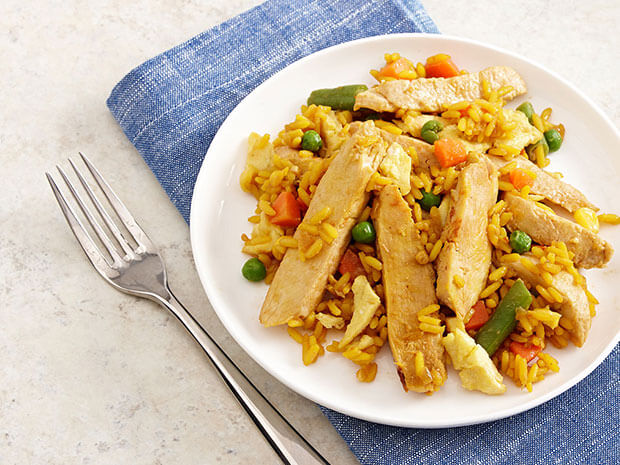 Step 4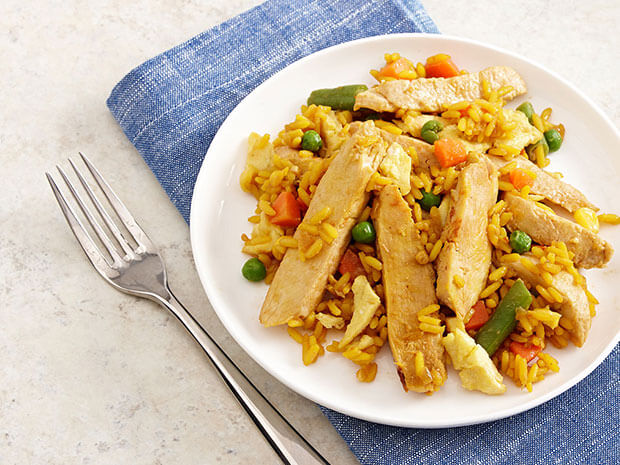 Serve
Serve warm.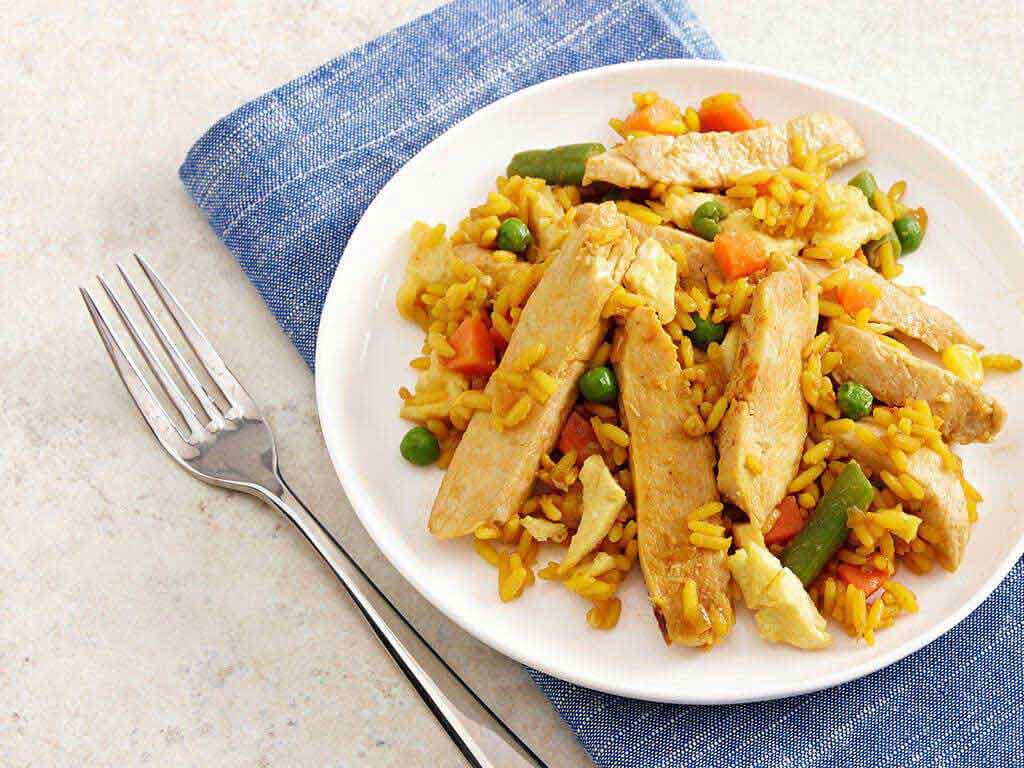 Chicken Stir Fry and Yellow Rice
Add Your Comment