In The Refrigerated Meat Case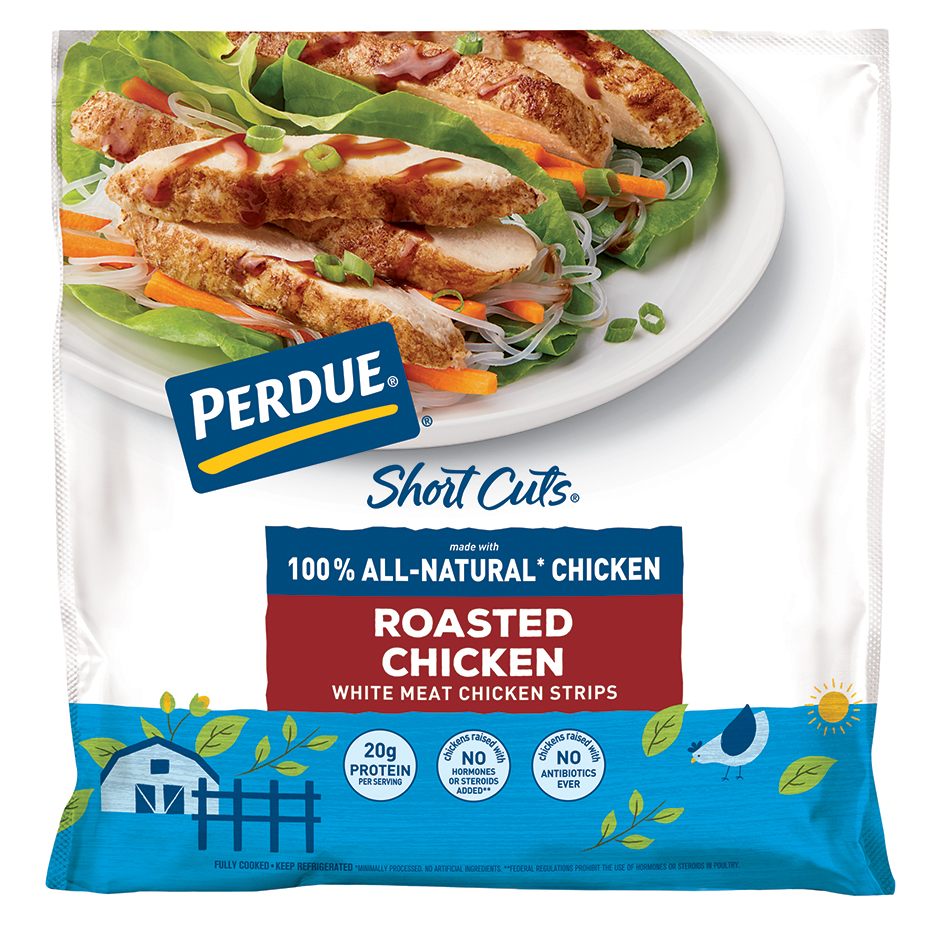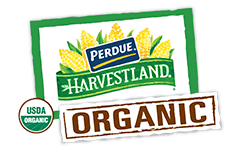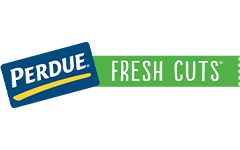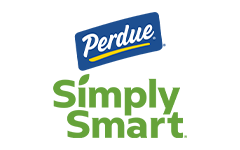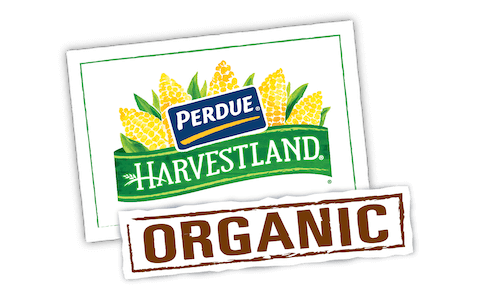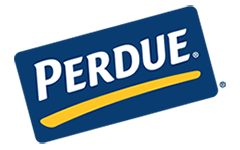 Made With:
PERDUE® SHORT CUTS® Roasted Chicken Strips
PREP TIME: 10min COOK TIME: 30min
Serves 6


Ingredients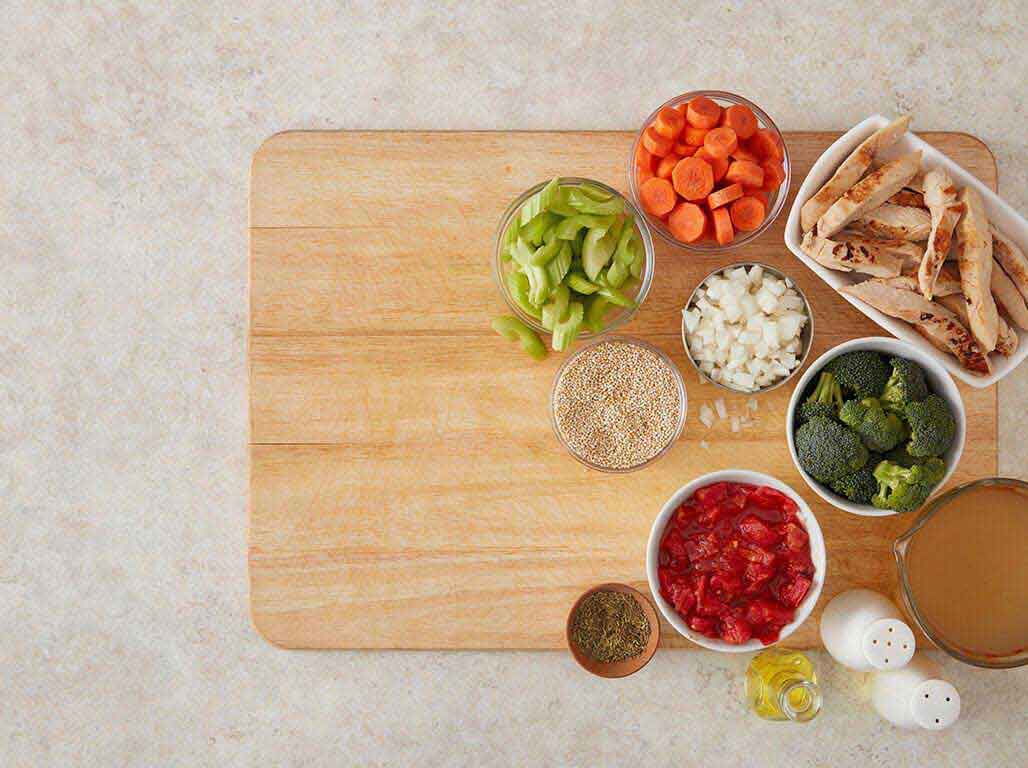 8 cups low-sodium chicken broth
1 can (14.5 ounce) fire-roasted diced tomatoes with their juices
1 tsp. dried italian seasonings
grated parmesan cheese for serving
Step 1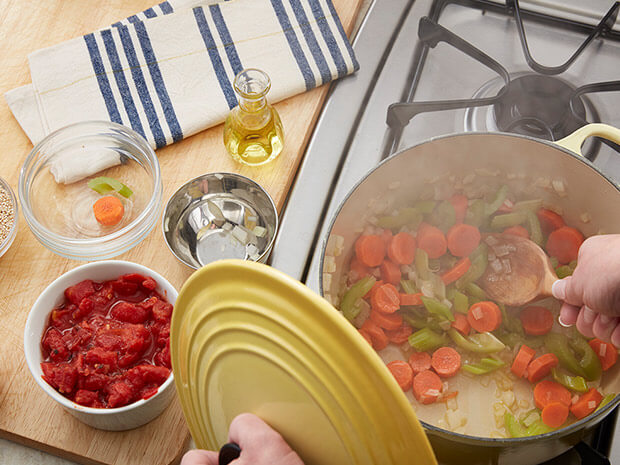 Sauté
In a large pot or small Dutch oven, heat the olive oil over medium heat. Add the celery, carrots, and onion. Sauté for 5 minutes until softened.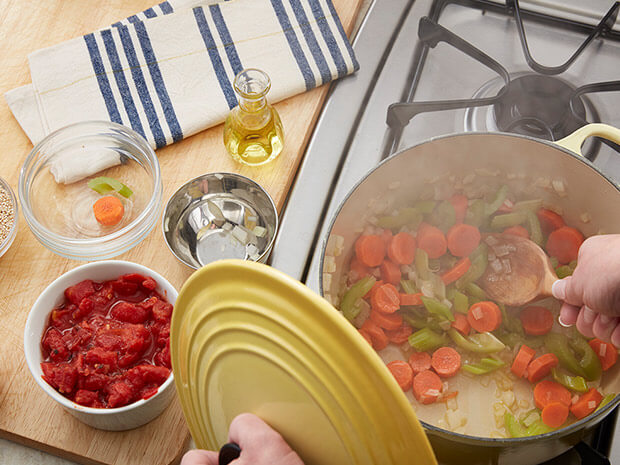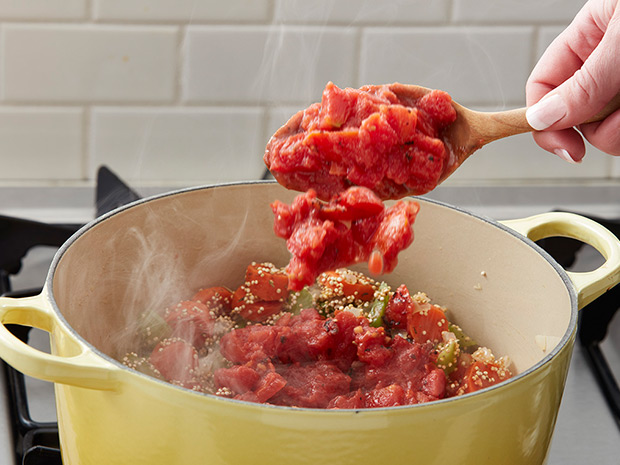 Step 2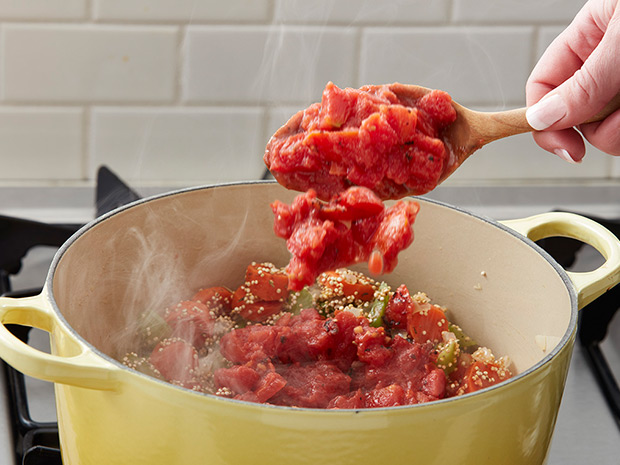 Simmer
Add in the quinoa and toast for one minute. Add the chicken broth, fire-roasted tomatoes, Italian seasonings, salt and black pepper. Bring to a boil, reduce the heat, cover and simmer for 20 minutes.
Step 3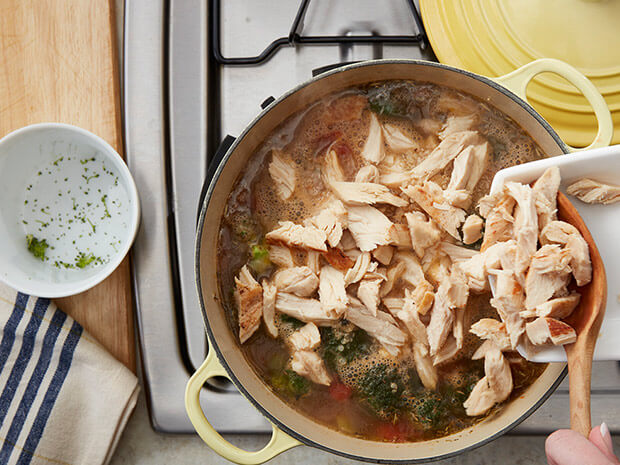 Add
Remove the lid and add the broccoli florets and the shredded SHORT CUTS®. Continue to simmer an additional 5 minutes until broccoli is tender and the chicken is heated through.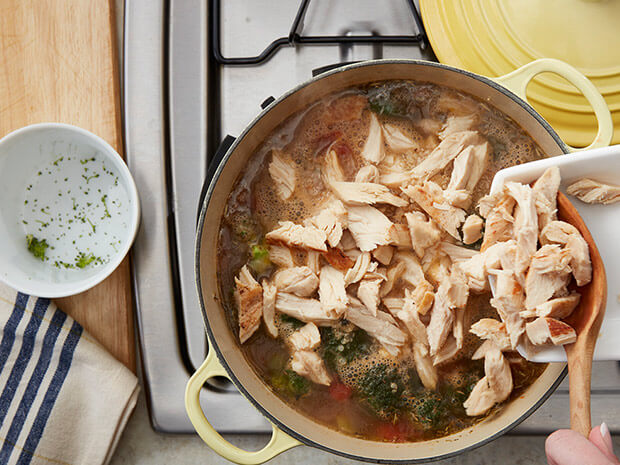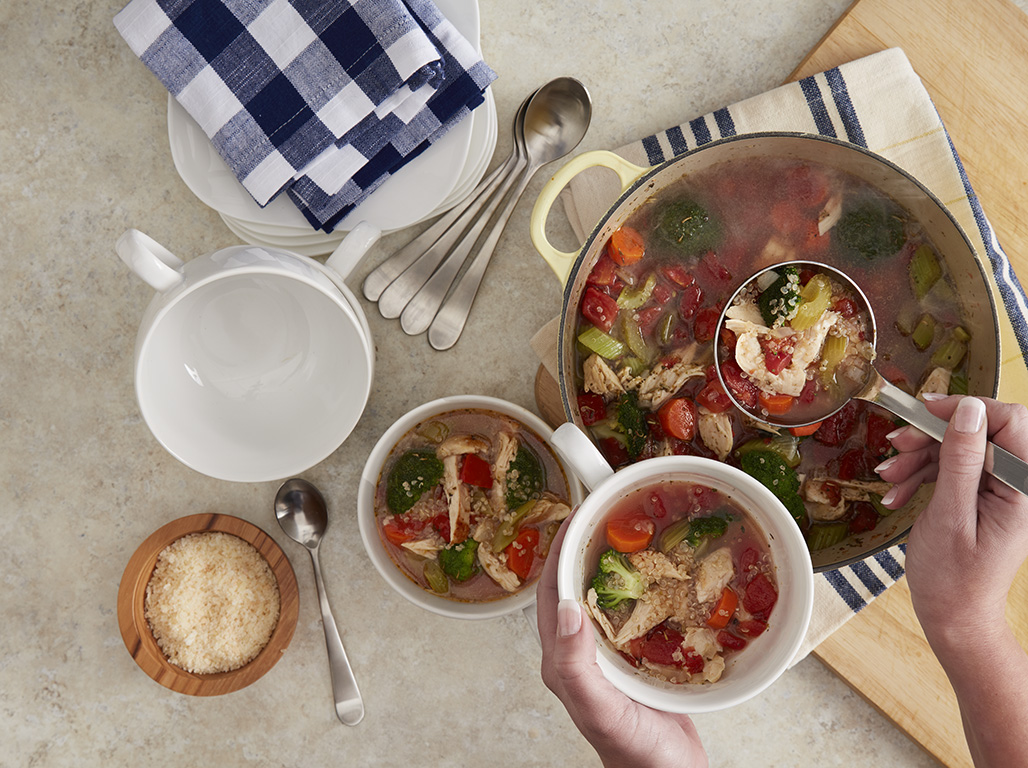 Step 4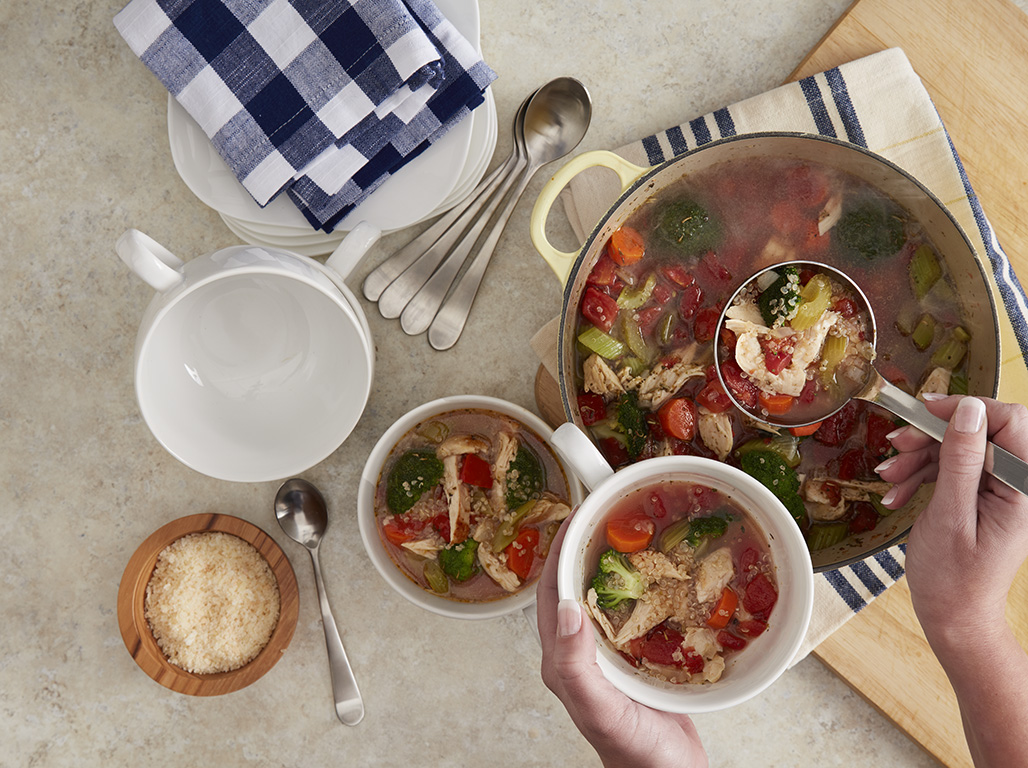 Serve
Serve Chicken Quinoa and Broccoli soup in soup mugs with crusty bread and a sprinkle of Parmesan if desired.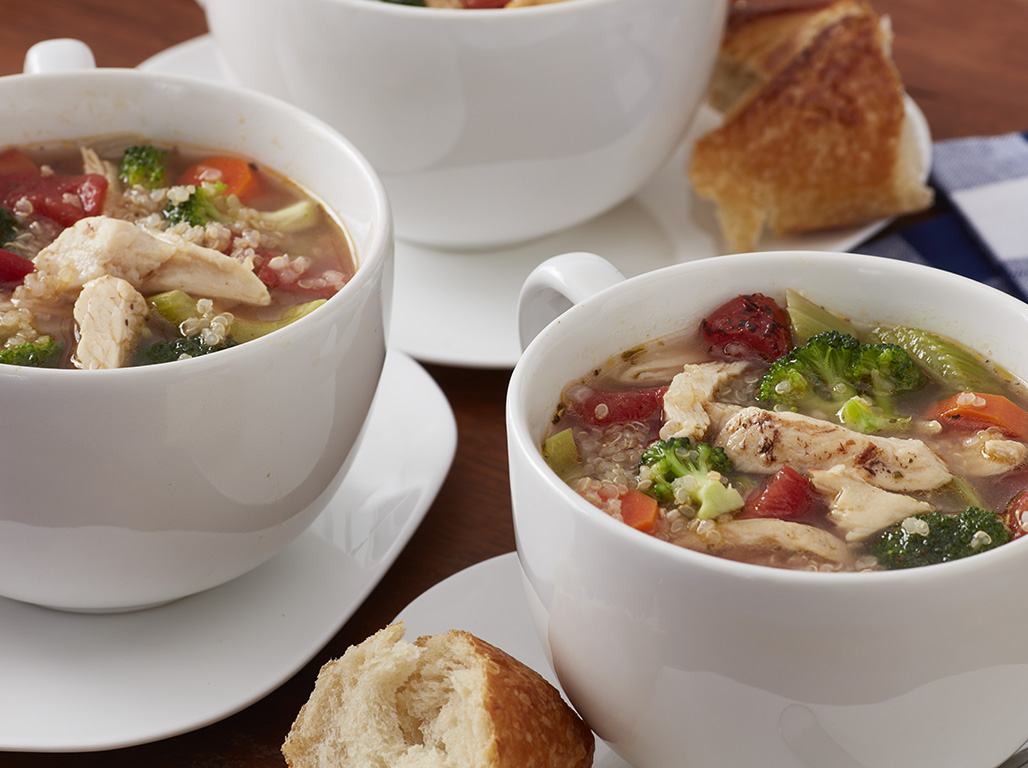 Chicken, Quinoa and Broccoli Soup
Add Your Comment