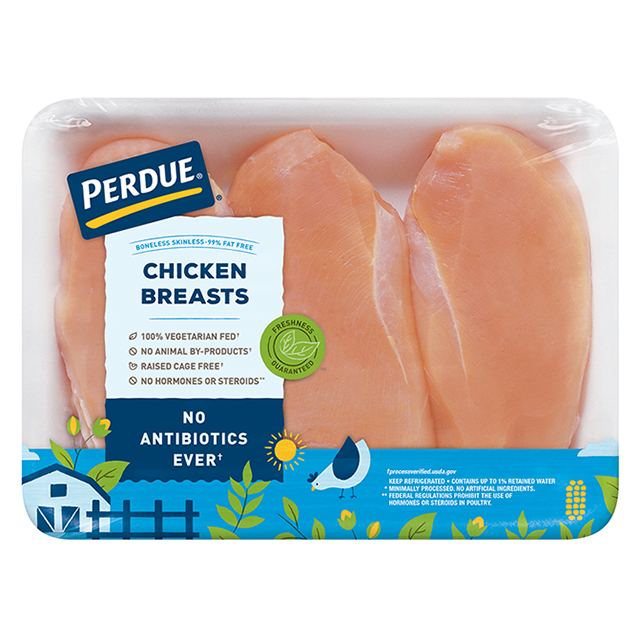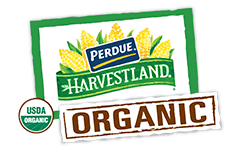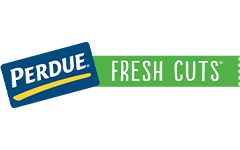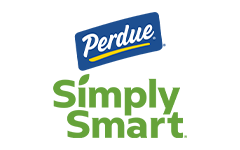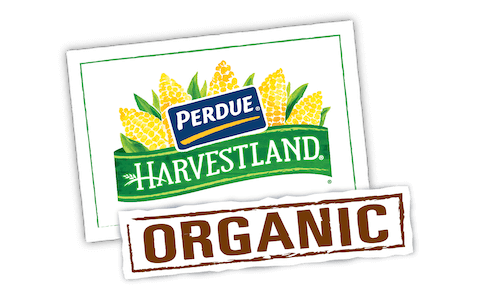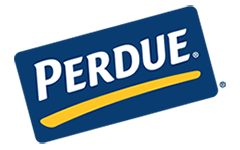 Made With:
PERDUE® Fresh Boneless Skinless Chicken Breasts
PREP TIME: 15min COOK TIME: 40min
Serves 4


Ingredients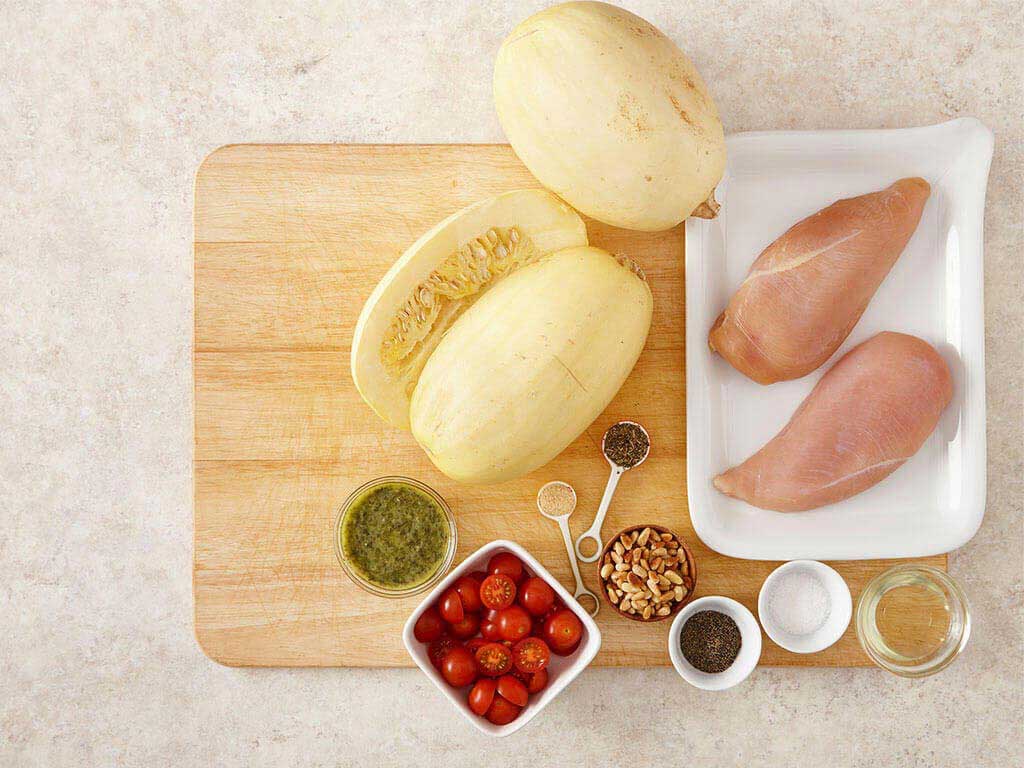 1/2 tsp. Italian Seasonings
1 cup cherry tomatoes, halved
1/4 cup store-bought pesto
2 tbsp. toasted pine nuts, optional
Step 1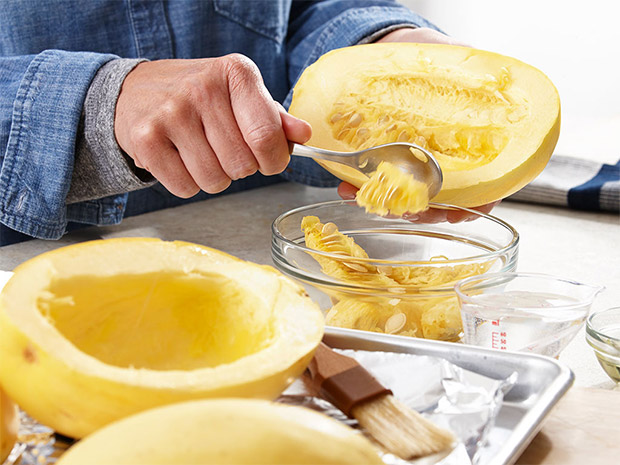 Bake
Preheat oven to 400°F. Using a large knife, split the two squash in half lengthwise. Use a spoon to remove the seeds and pulp. Place cut side down on a foil lined baking sheet and add 1 cup of water. Brush the outside of the squash with 1 tablespoon of olive oil. Bake for 30 to 40 minutes, or until the point of a small knife can easily pierce the skin.

TIP
TIP: The best way to split open a squash is by inserting the tip of a chef's knife into one end. Apply strong and even pressure on the knife, using it more like a splitter rather than slicing or carving.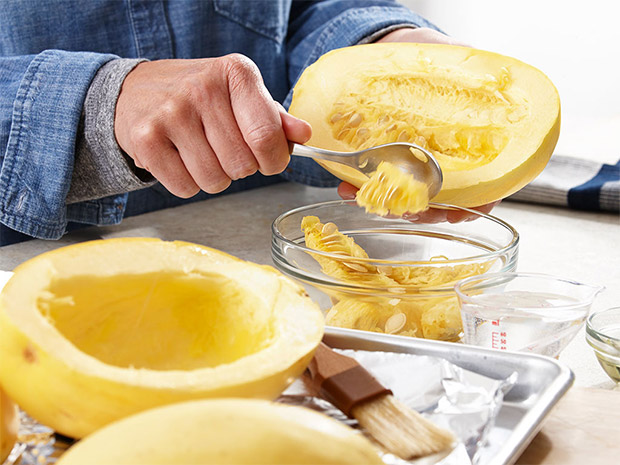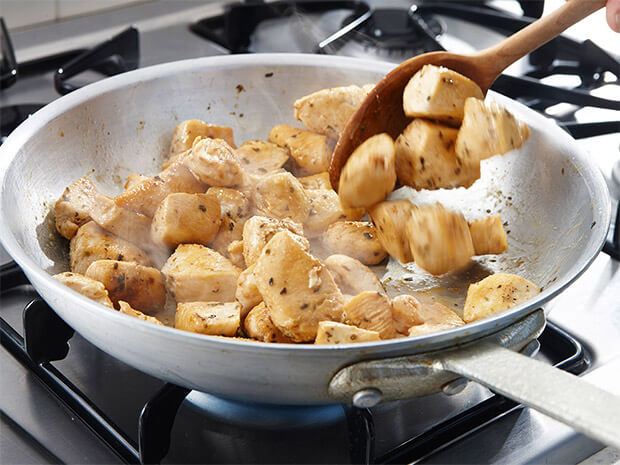 Step 2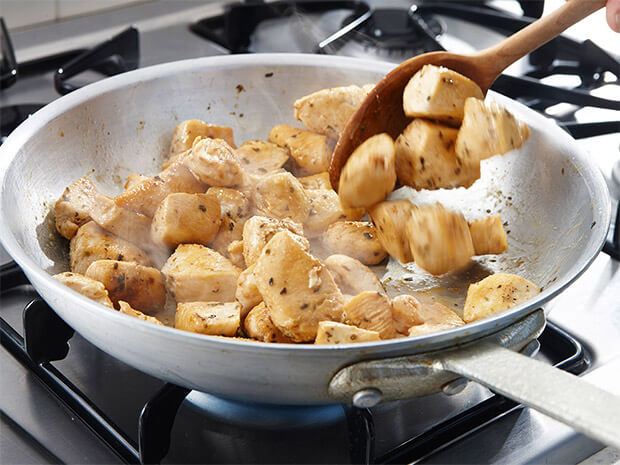 Saute
Chop the chicken breasts into bite-sized pieces and season with Italian seasonings, salt, garlic powder and black pepper. Heat the remaining 2 tablespoons of olive oil in a skillet over medium-high heat. Sauté the chicken chunks until golden and cooked through, about 7 to 8 minutes. The chicken is done when it feels firm to the touch and a meat thermometer inserted in the center reaches 170°F.

TIP
TIP: Save time on prep and use PERDUE® Fresh Cuts™ Diced Chicken Breasts - no need to chop chicken!
Step 3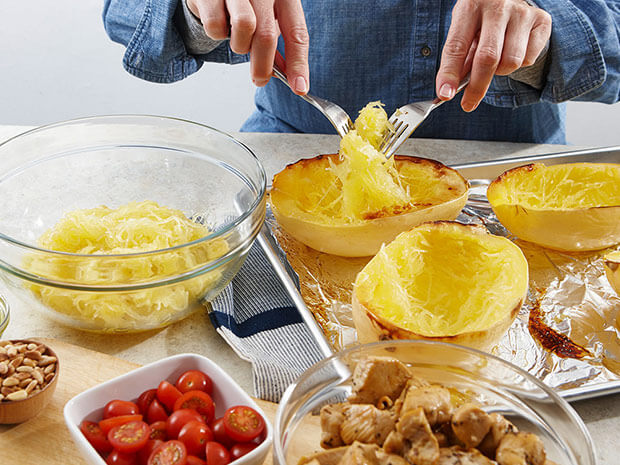 Rake
When the squash is done, use two forks to rake the flesh of each to create "spaghetti." Transfer into a large bowl and reserve the emptied skins. Toss the spaghetti squash with the pesto, mixing to coat the strands well. Add the cooked chicken and cherry tomatoes, and toss to combine.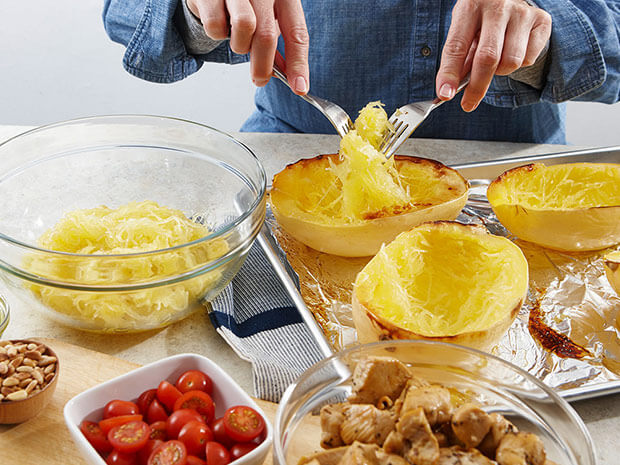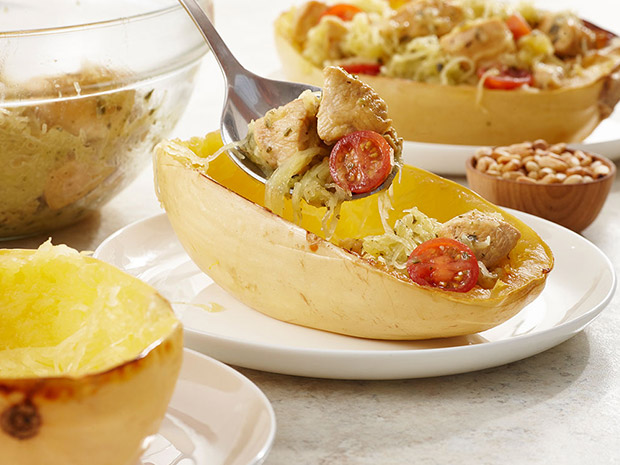 Step 4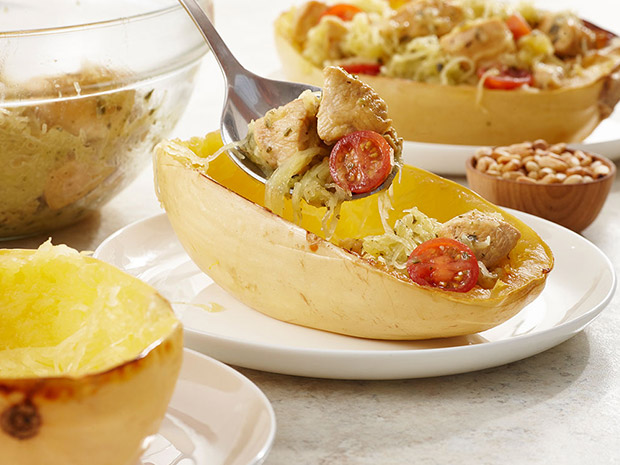 Serve
Portion the Chicken Pesto Squash back into the squash skin "bowls." Sprinkle the top of each bowl with toasted pine nuts and serve.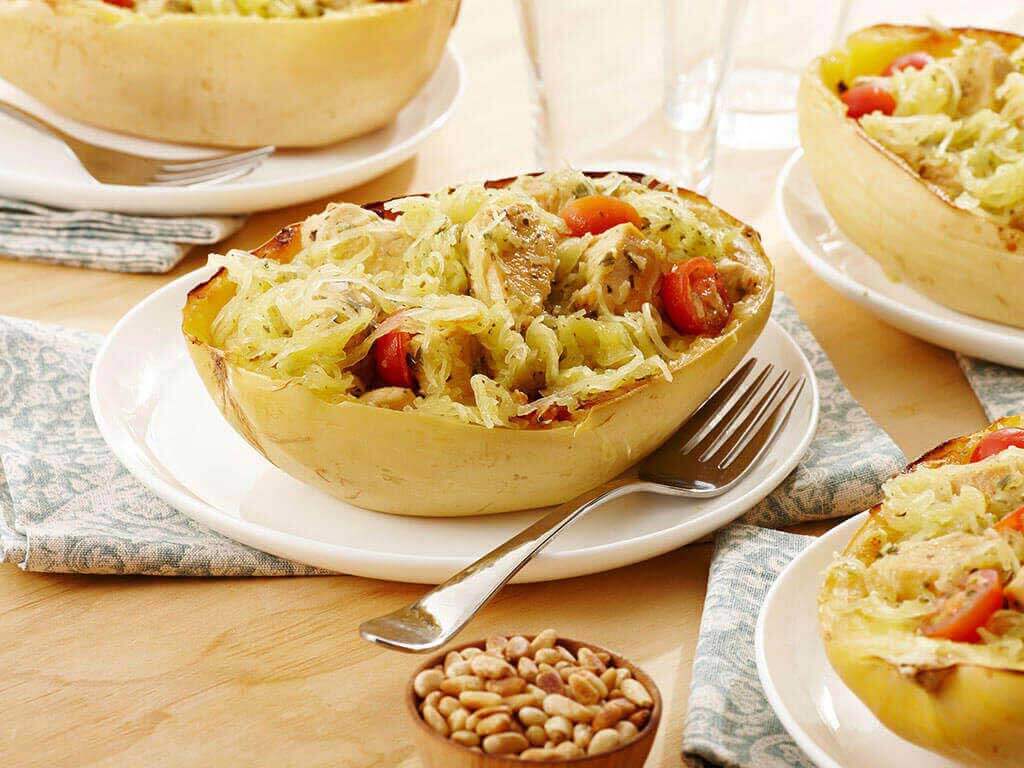 Chicken Pesto Squash Bowls
Add Your Comment