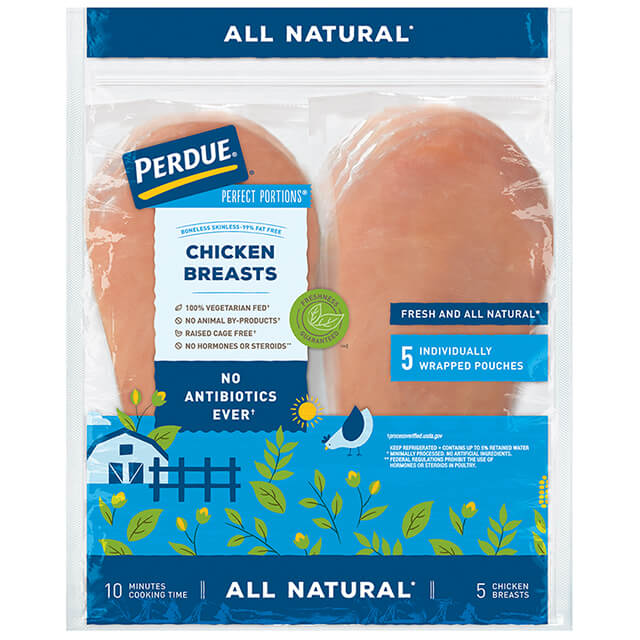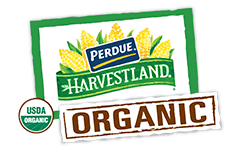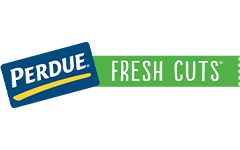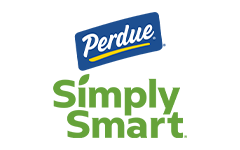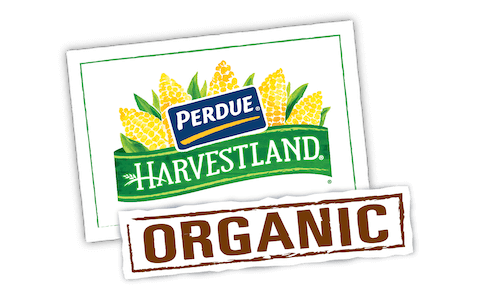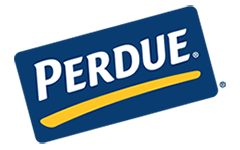 Made With:
PERDUE® PERFECT PORTIONS® Boneless Skinless Chicken Breast All Natural (1.5 lbs.)
PREP TIME: 10min COOK TIME: 1hr 0min
Serves 8


Ingredients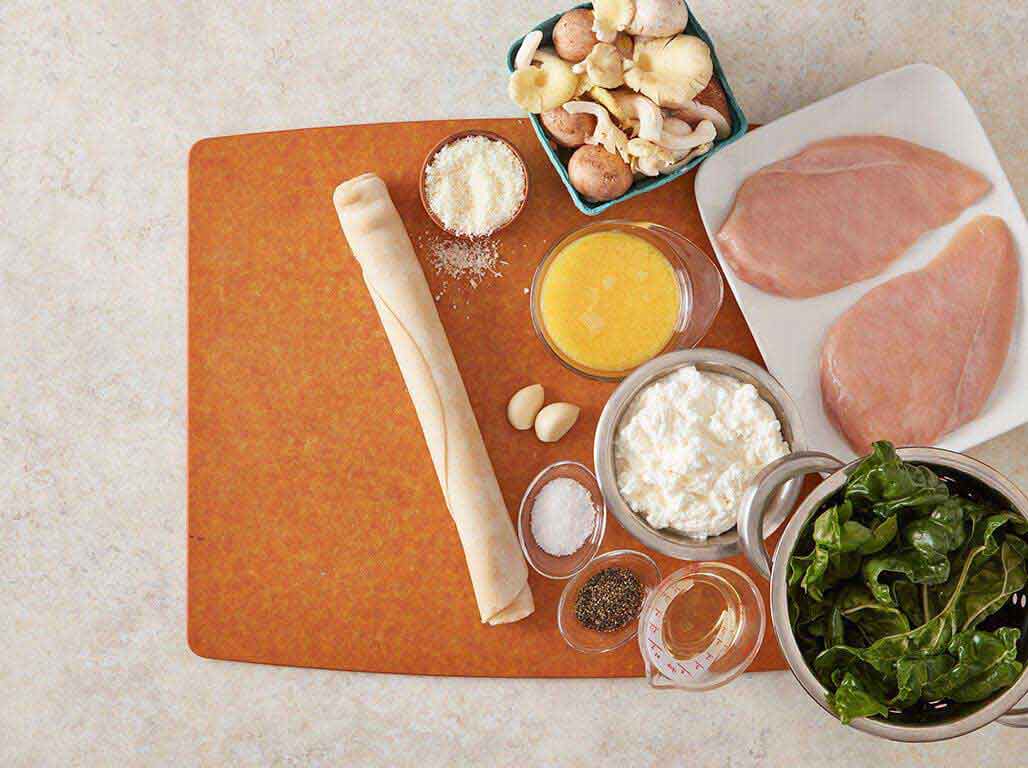 3/4 tsp. black pepper, divided
4 tbsp. olive oil, divided
1 (8 oz.) box white, cremini, or mixed mushrooms, sliced
1 (8-oz.) bunch swiss chard, stems removed and chopped
1/4 cup grated parmesan cheese
1/2 cup fresh herbs, for garnish
Step 1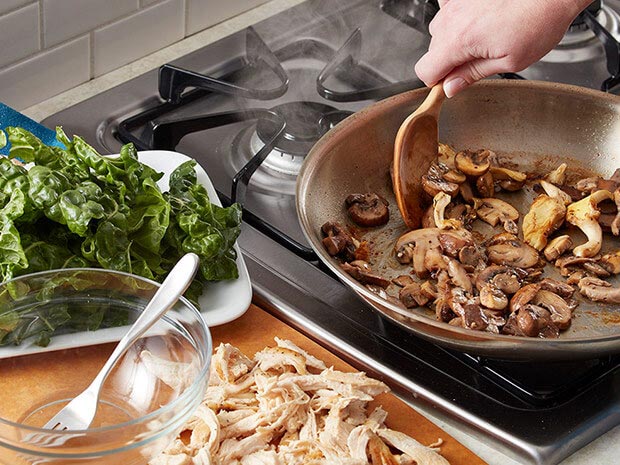 Sauté
Season the PERFECT PORTIONS® chicken breasts with 1/2 teaspoon salt and 1/4 teaspoon black pepper. In a large skillet, heat 2 tablespoons of olive oil over medium high heat. Add the chicken and sauté for 3 to 4 minutes per side until cooked through. Chicken is done when a meat thermometer inserted in the center reaches 170°F. Transfer to a cutting board to rest. When cool enough to handle, shred chicken into bite sized pieces. To the same skillet, heat 1 tablespoon of olive oil then add the mushrooms. Season with 1/4 teaspoon salt and 1/8 teaspoon black pepper. Sauté until mushrooms are golden brown, about 5 to 7 minutes. Transfer the mushrooms to a bowl. Heat the remaining tablespoon of oil over medium heat. Add the garlic and sauté about 30 seconds. Add the Swiss chard, cover and sauté until wilted, about 3 minutes. Season with 1/4 teaspoon salt 1/8 teaspoon and black pepper. Transfer the Swiss chard to a plate to cool.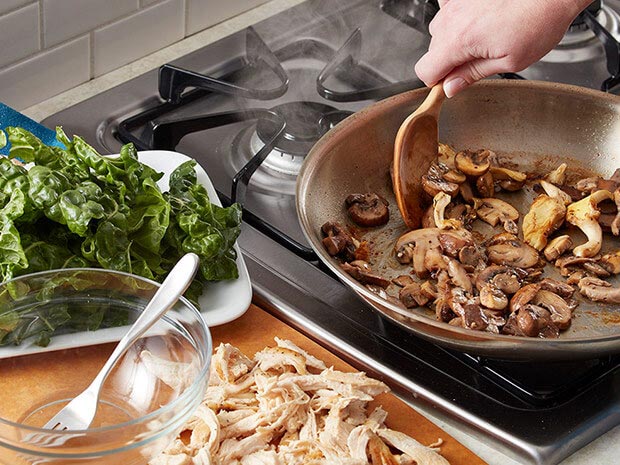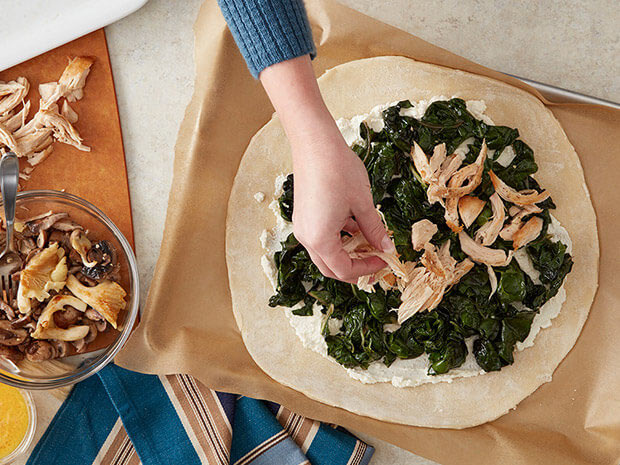 Step 2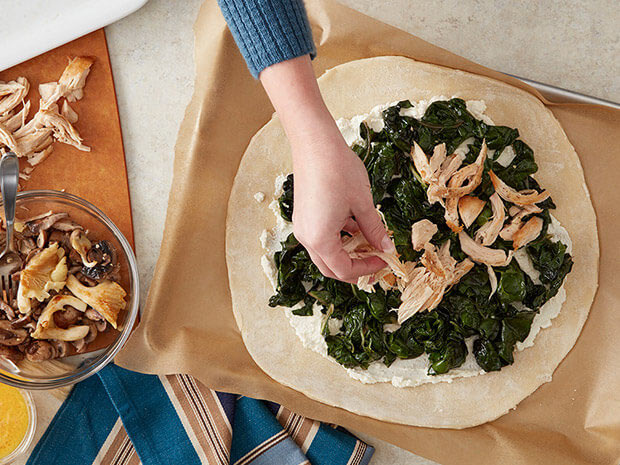 Spoon
In a small bowl, combine the ricotta and Parmesan cheese, remaining salt and black pepper. Roll the dough into a 14-inch round and place on a parchment lined baking sheet. Spoon the ricotta cheese mixture over the dough, leaving a 2-inch border. Top with the Swiss chard, the shredded chicken, and then the sautéed mushrooms.
Step 3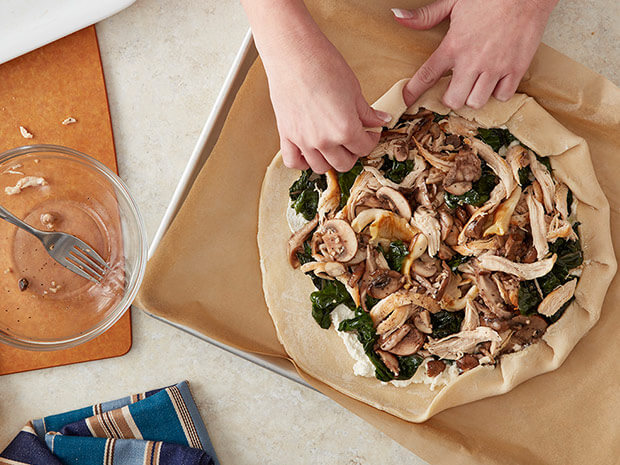 Fold
Preheat your oven to 400°F. Fold the edges of the dough up and over the chicken filling, creating a 1-inch border. Brush the dough border with the beaten egg. Bake until crust is golden brown and the filling is heated through, about 30 to 35 minutes. Remove the galette from the oven and let cool.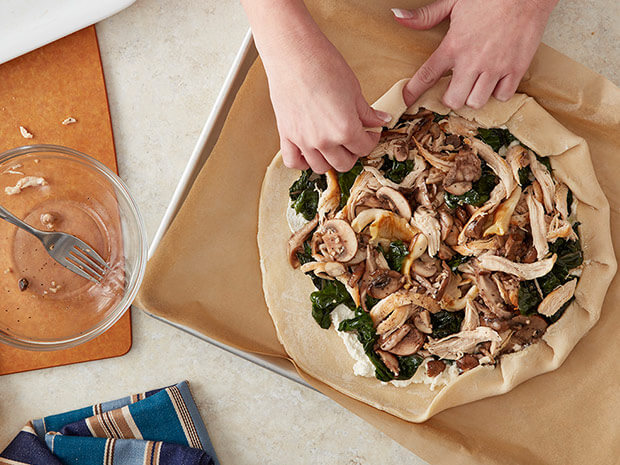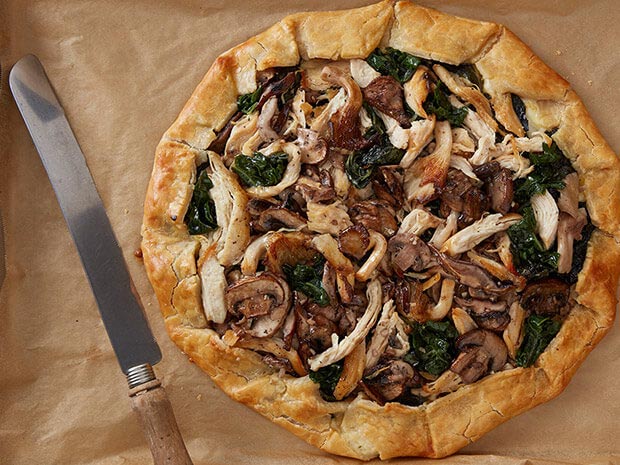 Step 4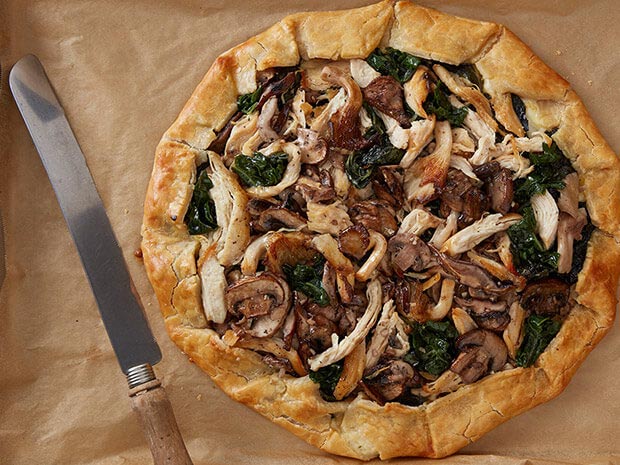 Serve
Garnish Chicken Mushroom and Swiss Chard Galette with fresh herbs if desired. Cut into wedges and serve.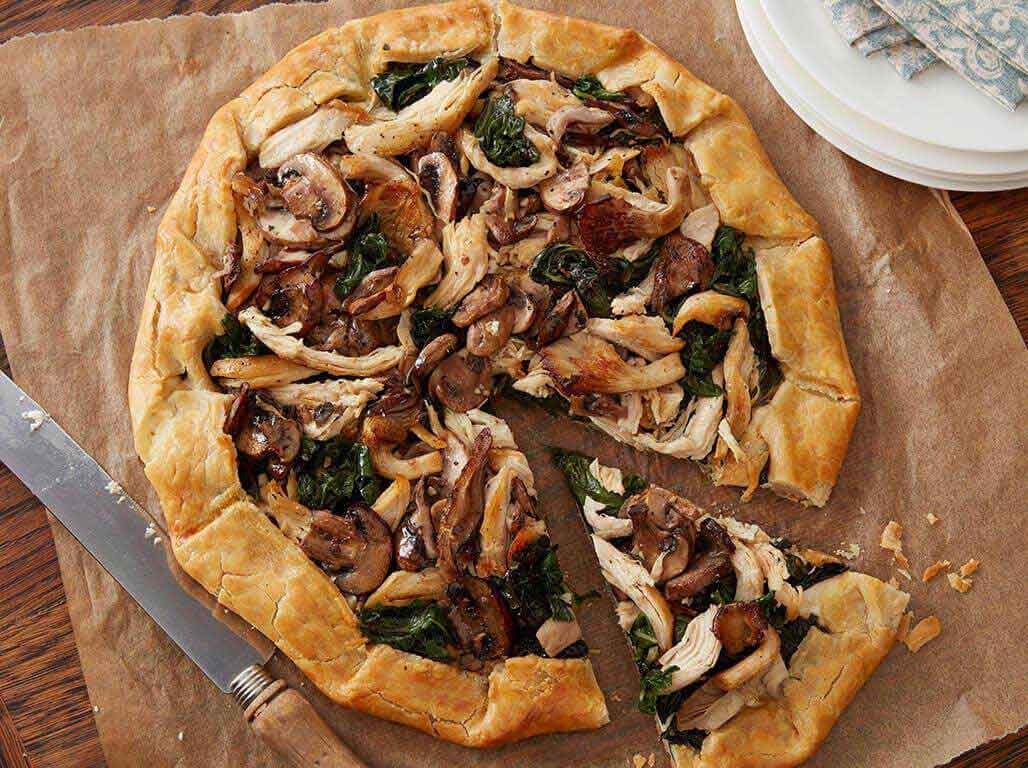 Chicken Mushroom Swiss Chard Galette
Add Your Comment