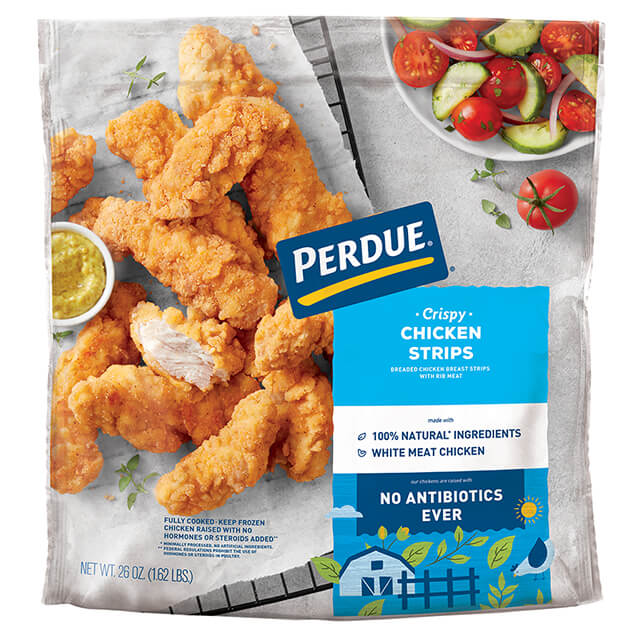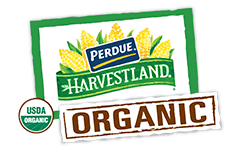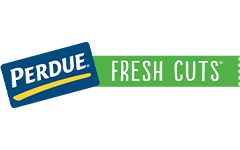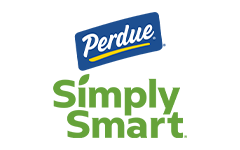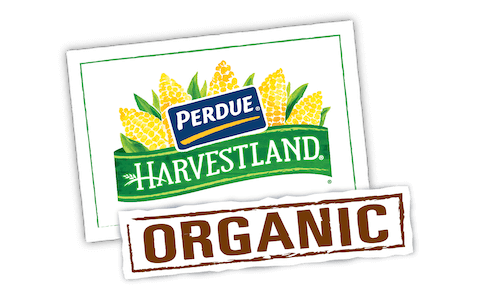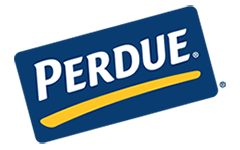 Made With:
PERDUE® Crispy Chicken Strips (26 oz.)
PREP TIME: 15 min COOK TIME: 40min
Serves 6


Ingredients
1/2 large eggplant sliced into 1/2-inch thick round slices
1 (24 oz.) jar marinara sauce
1/3 cups shredded mozzarella cheese
1/4 cup grated Parmesan cheese
Step 1
Preheat oven to 425°F. Spray 2 baking sheets with cooking spray. Place frozen strips in a single layer on one baking sheet. Bake for 16 to 18 minutes until chicken is heated through. Internal temperature should reach 150°F-160°F. Turn chicken halfway through heating time. Place the eggplant rounds on the second baking sheet and brush with olive oil. Bake at the same time as the chicken for 15 to 18 minutes, until eggplant is tender and lightly browned.
Step 2
Spread 2 to 3 tablespoons marinara sauce in the bottom of a 9x13 casserole dish. Layer the eggplant slices over the marinara sauce. Top the eggplant with half of the shredded mozzarella and half of the marinara sauce. Place the chicken strips on top of the marinara sauce. Spoon the remaining marinara sauce over the chicken and then top with the remaining shredded mozzarella cheese. Sprinkle all over with the Parmesan cheese.
Step 3
Bake for 15 to 20 minutes until heated through and cheese is bubbly.
Step 4
Remove Chicken Eggplant Parmesan from the oven and let cool for 5 to 10 minutes. Serve with a green salad.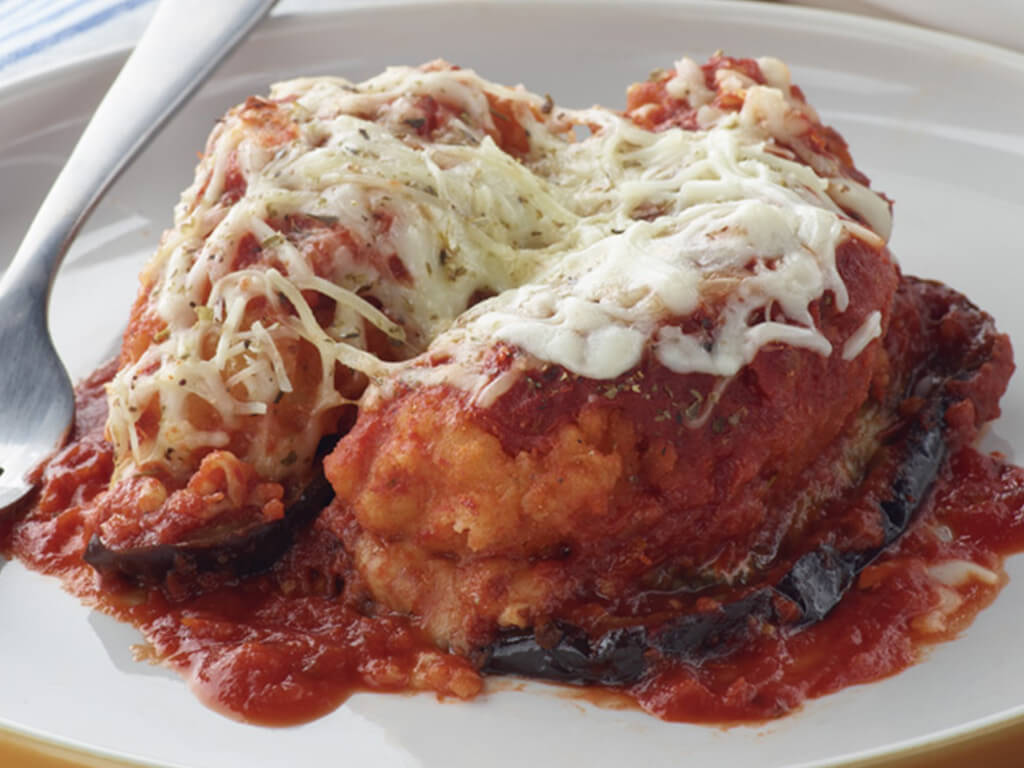 Chicken Eggplant Parmesan
Add Your Comment