PREP TIME: 10min COOK TIME: 10min
Serves 16


Step 1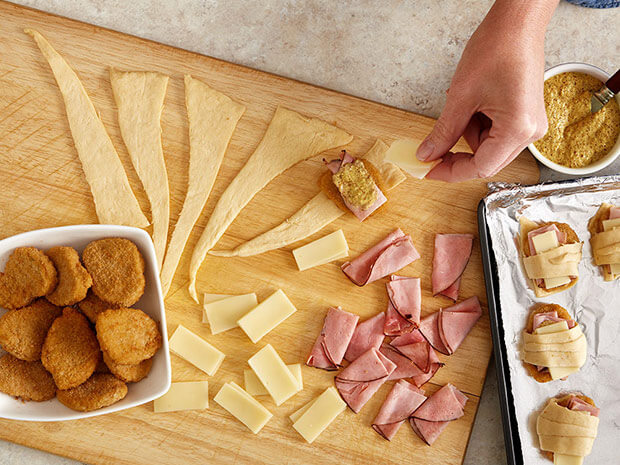 Layer
Unroll the tube of crescent dough. Cut each triangle in half lengthwise to make a total of 16 triangles. Lay a chicken nugget on the widest part of the triangle. Top nugget with a half slice of ham, a small dollop of mustard and then two strips of Swiss cheese.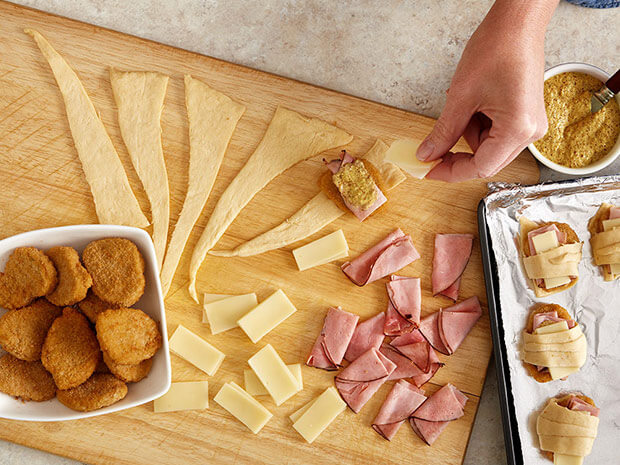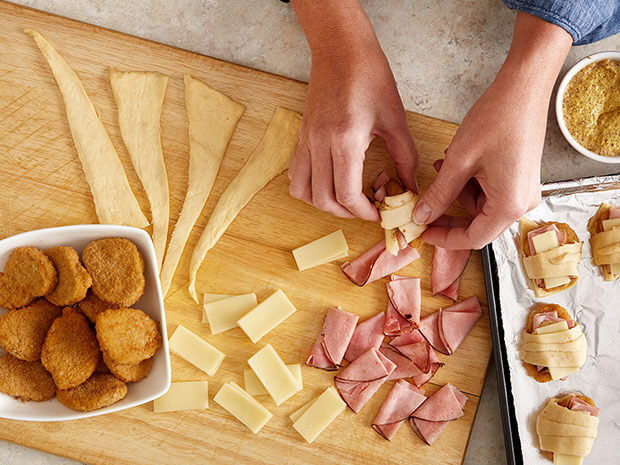 Step 2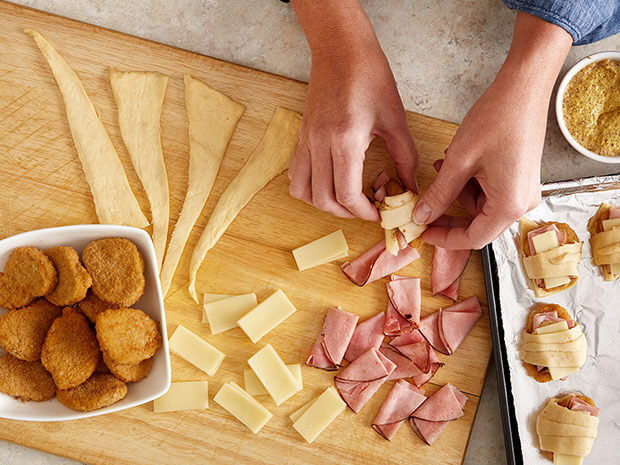 Roll
Roll up the crescent dough, wrapping the dough around the chicken, ham and cheese bundle. Place the nuggets on a foil lined baking sheet sprayed with cooking spray.
Step 3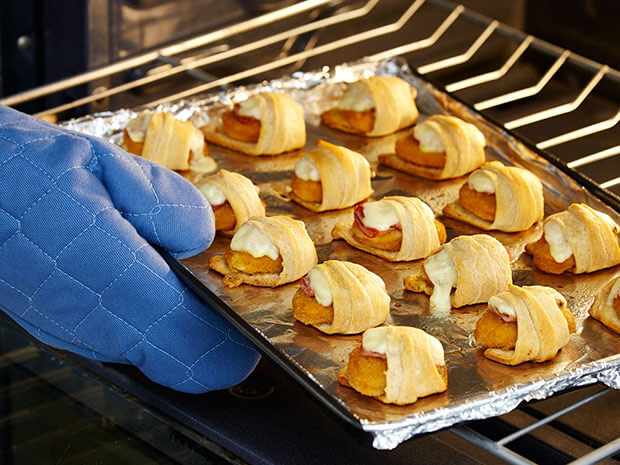 Bake
Bake the chicken nuggets in a preheated 375°F. oven for 9 to 11 minutes, until crescent dough is browned, the cheese is melted and the chicken is heated through.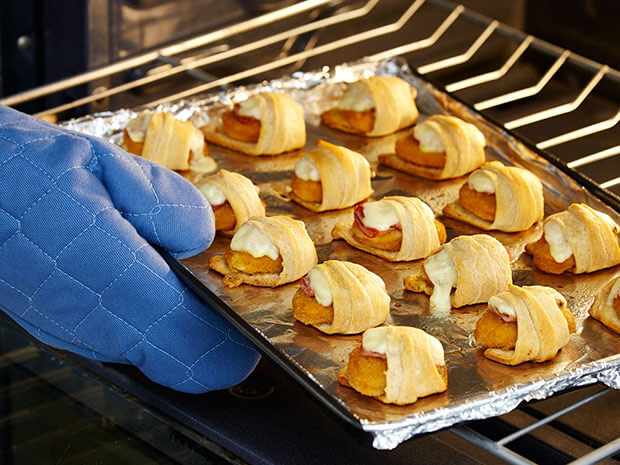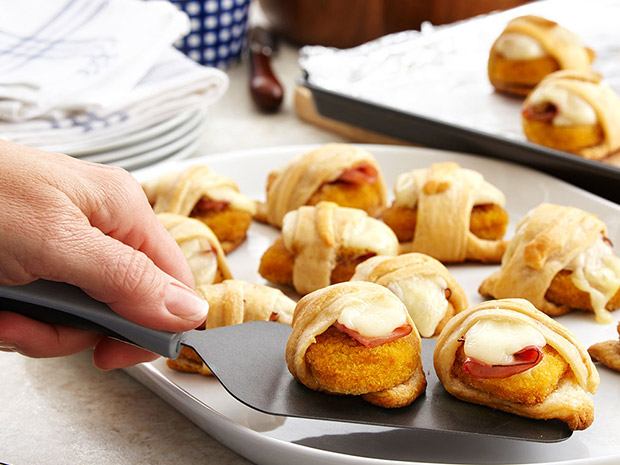 Step 4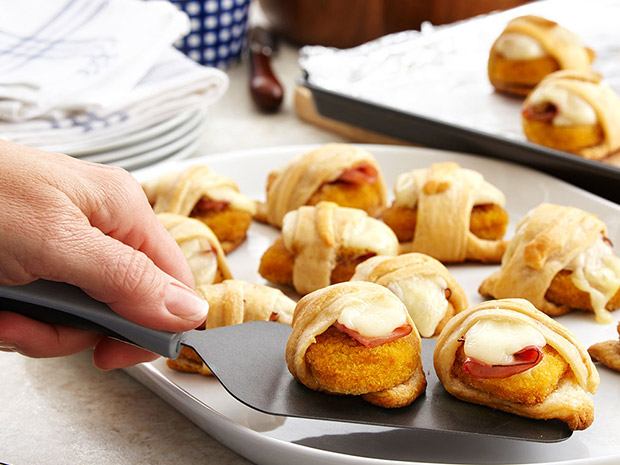 Serve
Remove the baked Chicken Cordon Bleu Party Bites from the oven and serve warm or at room temperature with remaining mustard.

TIP
TIP: Get the kids involved. These nuggets are easy and fun to make! Make extra for the next day school lunch box.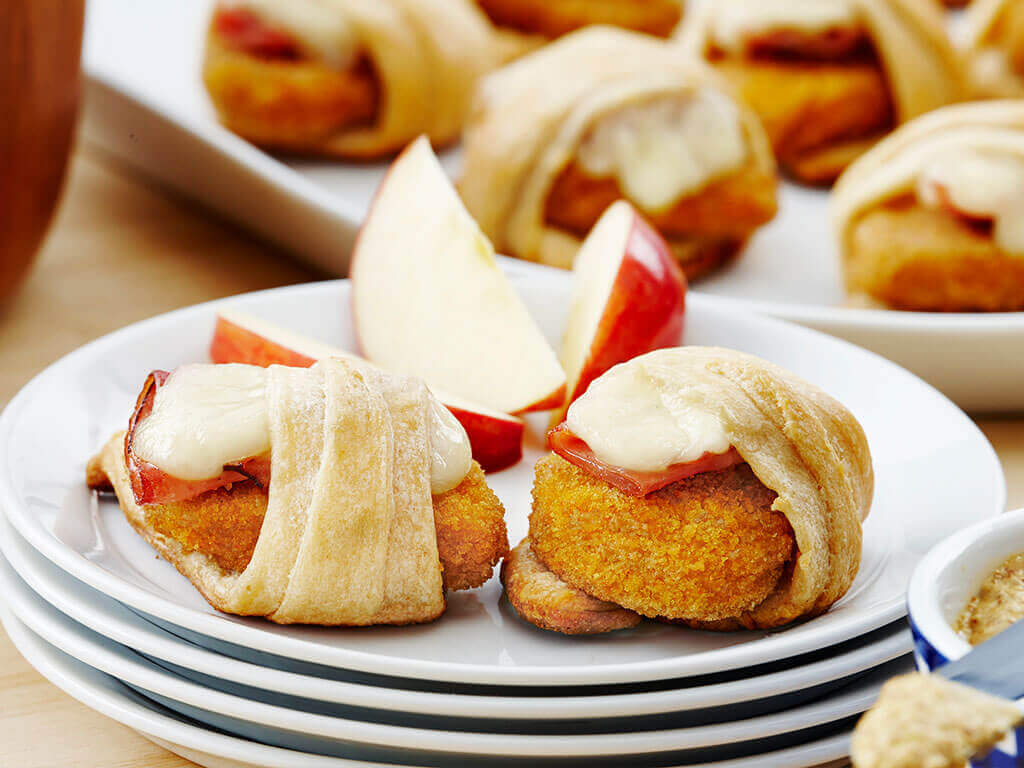 Chicken Cordon Bleu Party Sandwiches
Add Your Comment