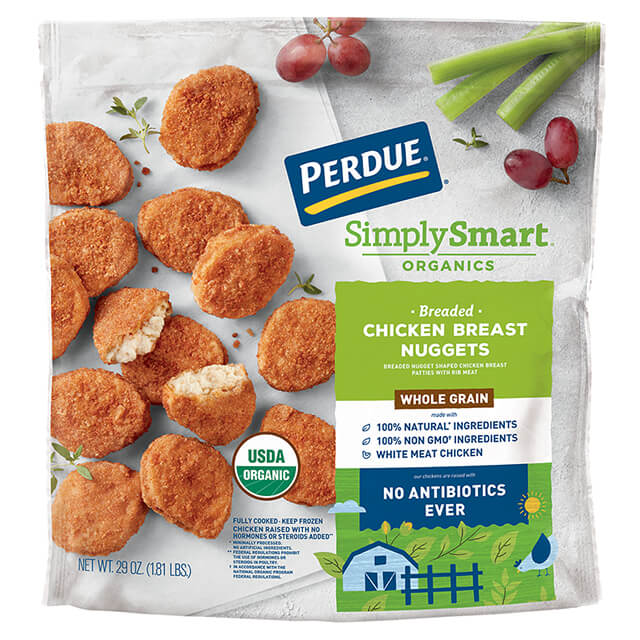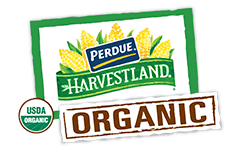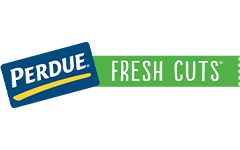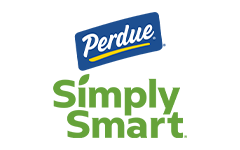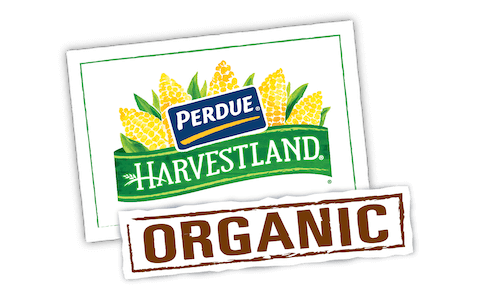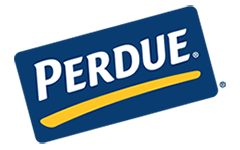 Made With:
PERDUE® SIMPLY SMART® ORGANICS Whole Grain Chicken Breast Nuggets (29 oz.)
PREP TIME: 0min COOK TIME: 30min
Serves 4


Ingredients
8 cups mixed salad greens
1 cup cherry tomatoes, halved
1/4 cup fat free lime basil salad dressing
1/2 avocado, pitted and diced
1/3 cup low-fat bleu cheese crumbles
2 eggs, hard boiled and quartered
6 slices turkey bacon, cooked and crumbled
Step 1
Heat lightly breaded chicken chunks according to package instructions.
Step 2
Mixed halved cherry tomatoes with salad greens.
Step 3
Toss salad greens with salad dressing and add diced avocado, blue cheese, chopped egg and bacon crumbles.
Step 4
Top with lightly breaded chicken chunks and serve.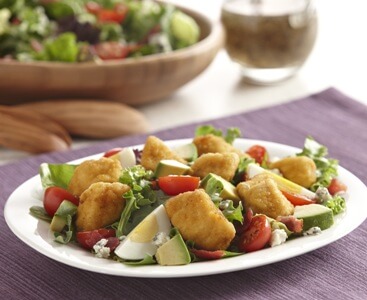 Chicken Cobb Salad
Add Your Comment