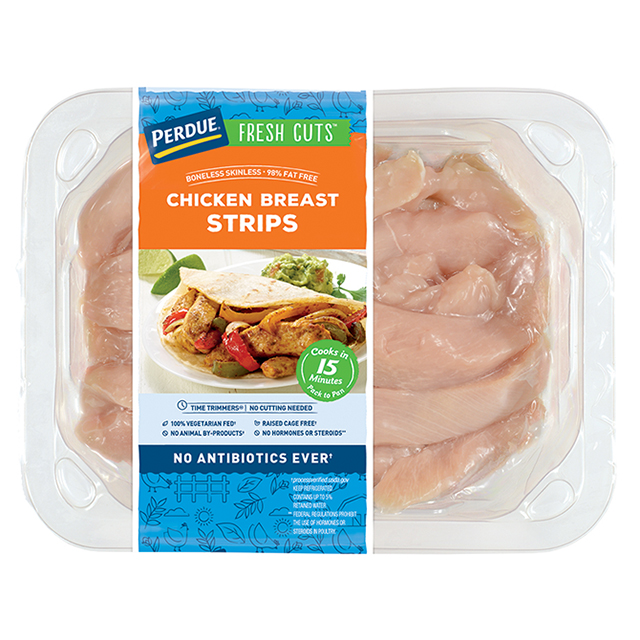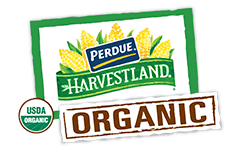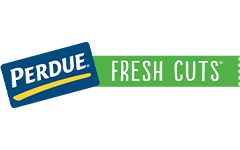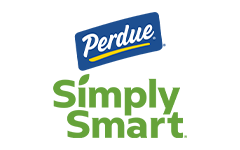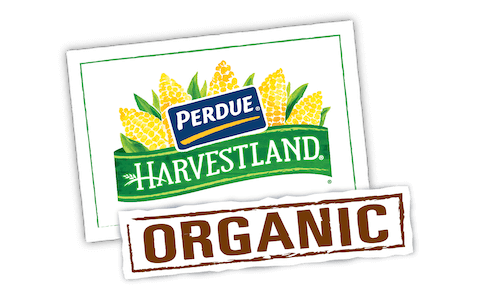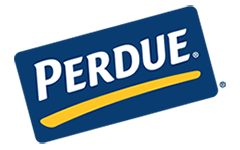 Made With:
PERDUE® FRESH CUTS® Fresh Boneless Skinless Chicken Breast Strips
PREP TIME: 10min COOK TIME: 20min
Serves 4


Ingredients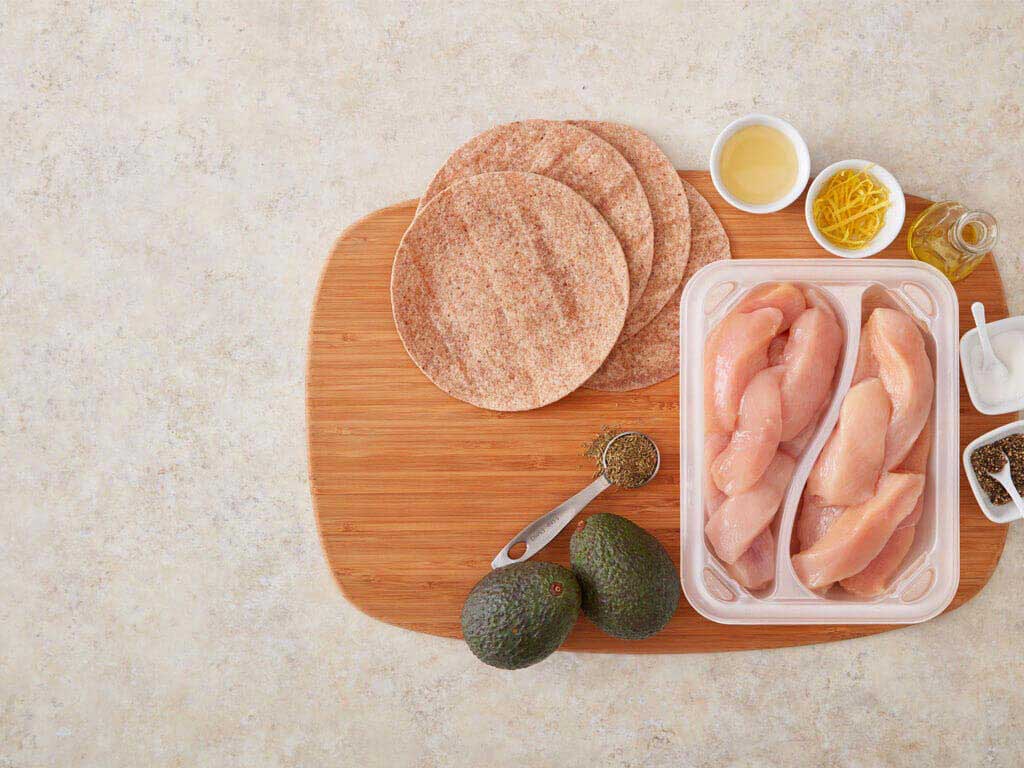 2 lemons, zested and juiced, divided
4 (6-inch) whole wheat tortillas
1 red apple, sliced into matchsticks
4 slices bacon, cooked and crumbled
Step 1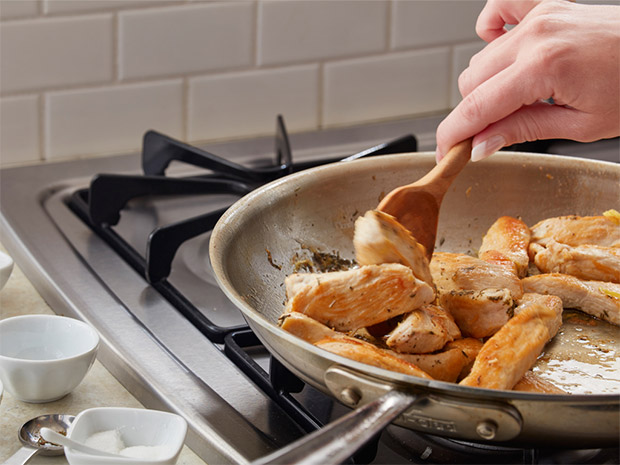 Poach
In a medium saucepan, combine the chicken strips, juice and zest of 1 lemon, dried thyme, ¼ teaspoon salt and black pepper. Cover with cold water. Bring to a boil, lower the heat and simmer the chicken for 10 minutes. The chicken is done when a meat thermometer inserted in the center reaches 170°F. Let the chicken cool in the broth until ready to use it.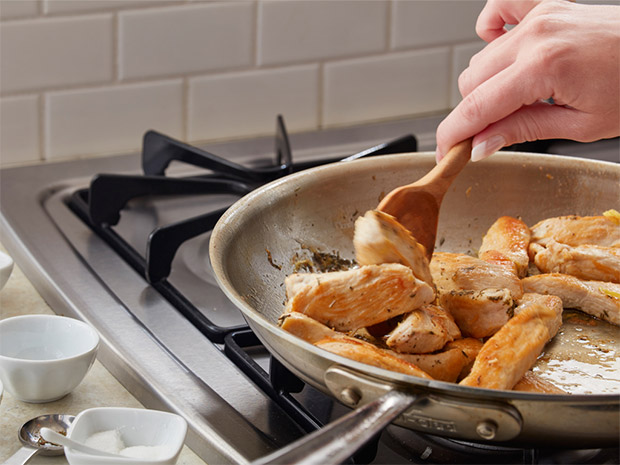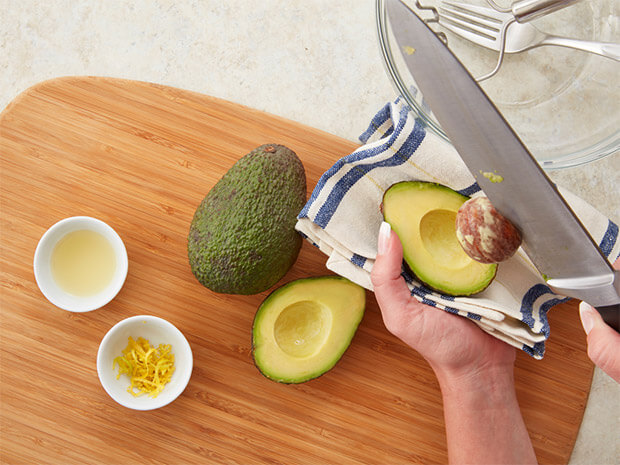 Step 2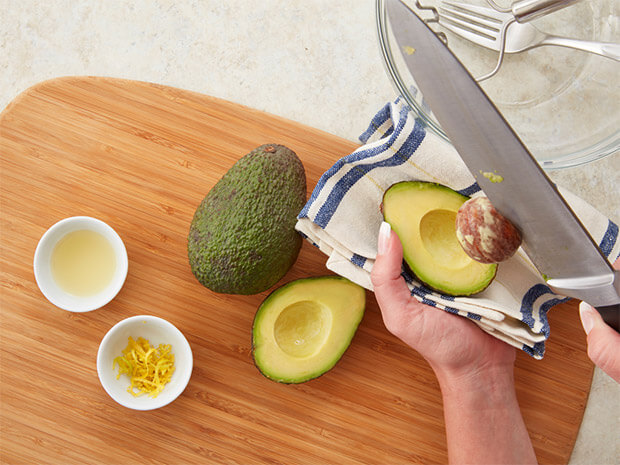 Mash
Place the avocados on a cutting board. With a long knife, slice into each avocado through the stem end until you reach the pit. Spin the avocado around the knife until you slice all the way around the pit. Twist and rotate the two halves apart. Use a spoon to scoop out the seed. Make another slice lengthwise down the pit half of the avocado, making it easier to remove the pit. Hold the pit half in a folded kitchen towel. Sharply tap the pit with the heel of the knife and then twist to remove the pit. Whack the pit on the side of a bowl to remove the pit from the knife. Scoop the avocado flesh into a bowl and mash with the juice and zest of the remaining lemon and the remaining ¼ teaspoon of salt.
Step 3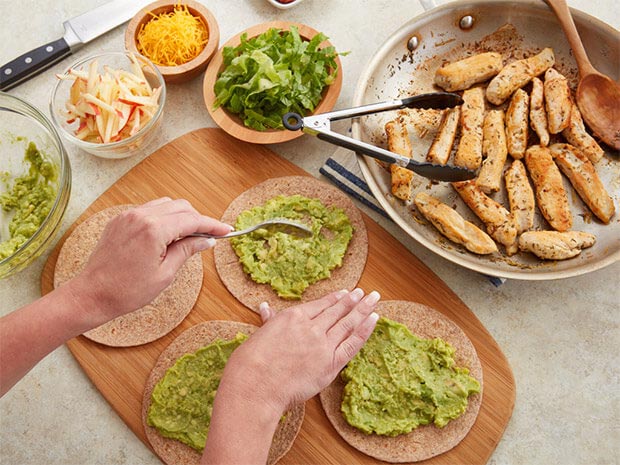 Wrap
Smear the mashed avocado over the tortillas. Top with the cooked chicken strips and then add your choice of toppings….shredded romaine, apple matchsticks shredded cheddar cheese and bacon crumbles.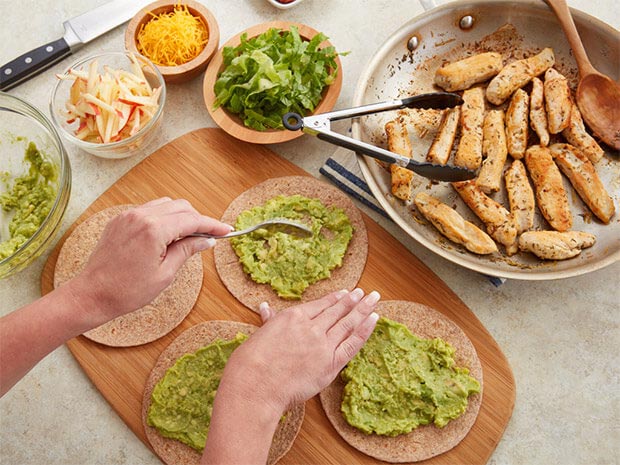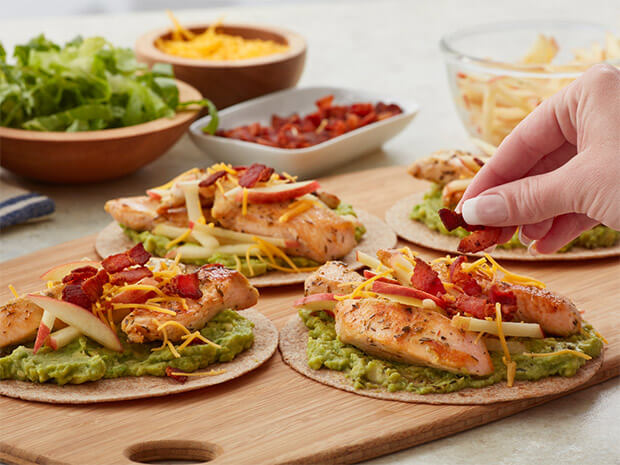 Step 4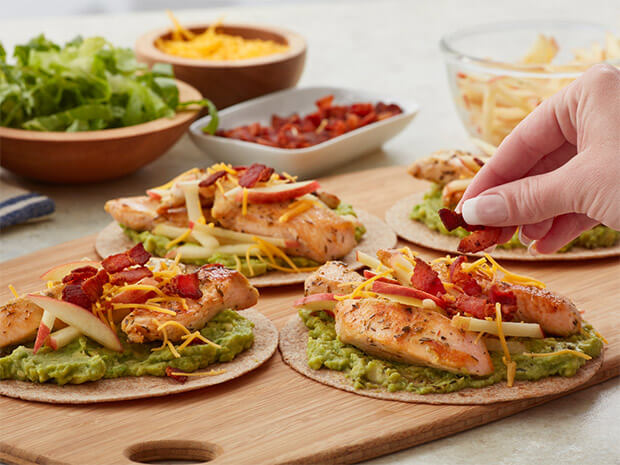 Serve
Roll the wraps up tightly and then cut them in half. If you're sending your wrap in a lunch bag, wrap the whole wrap in plastic wrap first and then cut it in half. Wrap both halves in foil. Pack with a pickle and a bag of chips!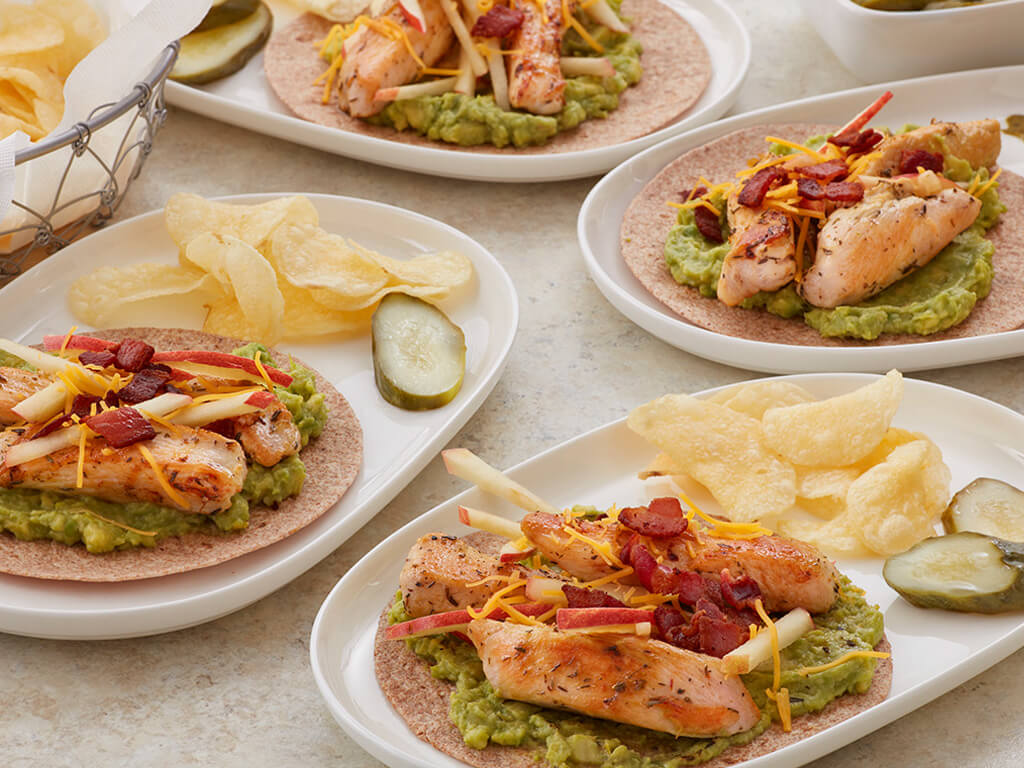 Chicken Avocado Tortilla Toast
Add Your Comment