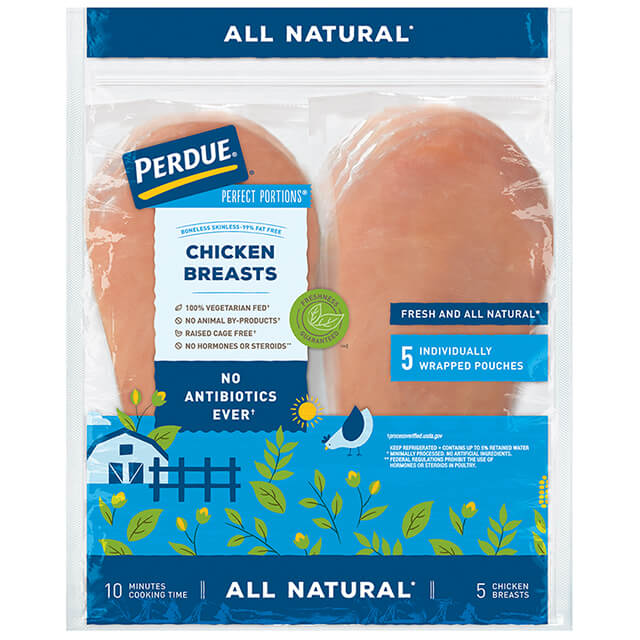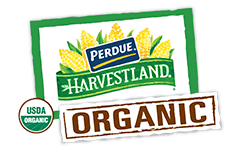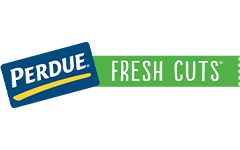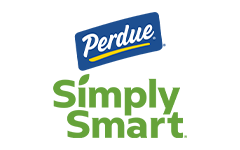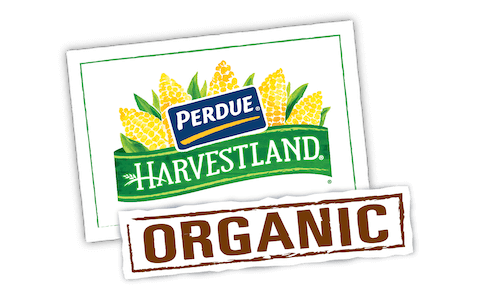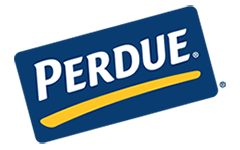 Made With:
PERDUE® PERFECT PORTIONS® Boneless Skinless Chicken Breast All Natural (1.5 lbs.)
PREP TIME: 10min COOK TIME: 35min
Serves 4


Ingredients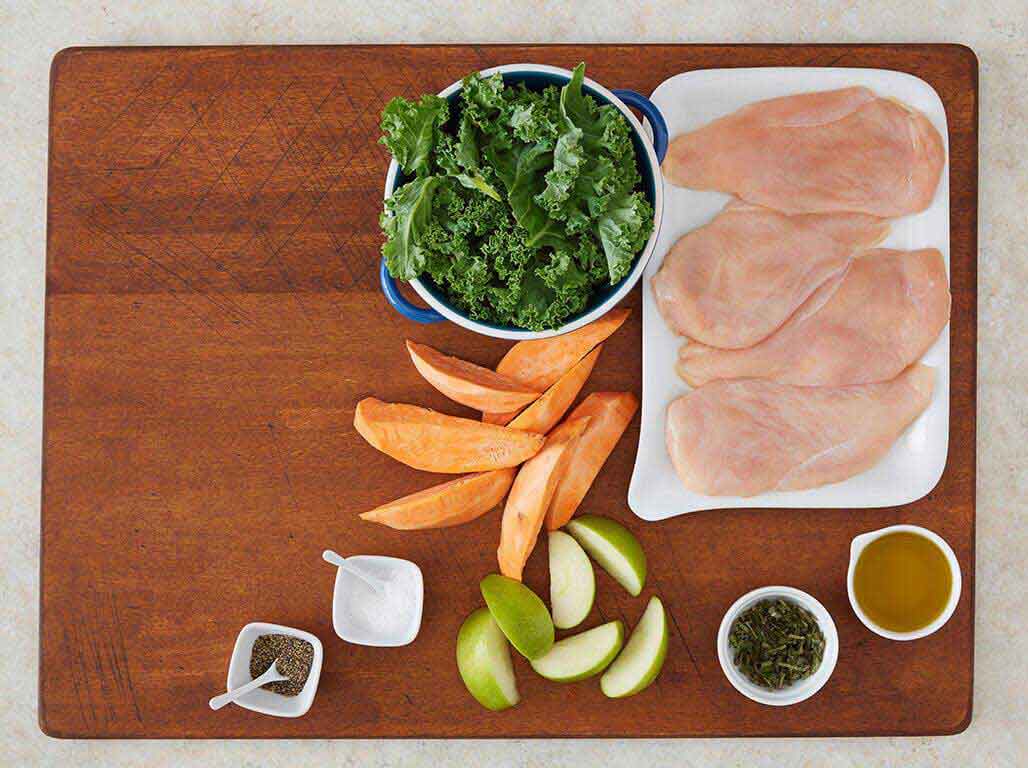 1 medium sweet potato, peeled and sliced into 1-inch wedges
1 red or green apple, sliced into 1-inch wedges
4 tbsp. olive oil, divided
1 tbsp. fresh sage, chopped
1 medium bunch kale, washed, trimmed and torn into bite-sized pieces
Step 1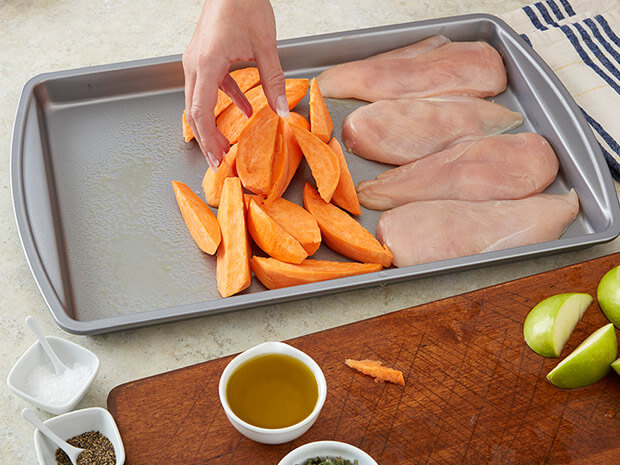 Arrange
Arrange chicken, sweet potatoes, and apples on an oiled sheet tray.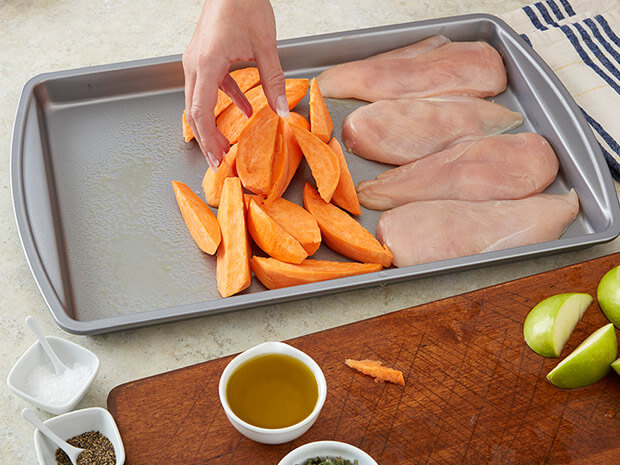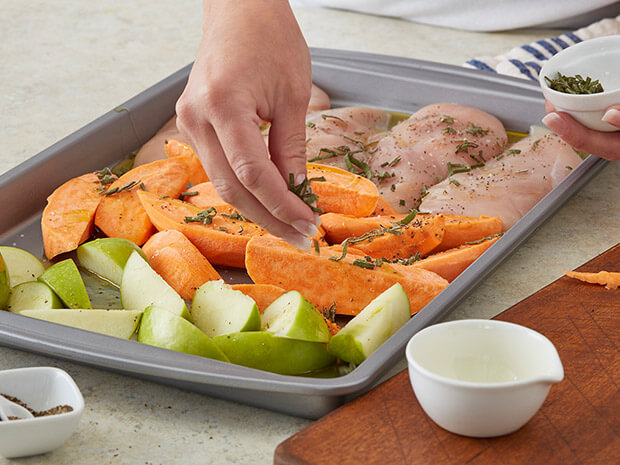 Step 2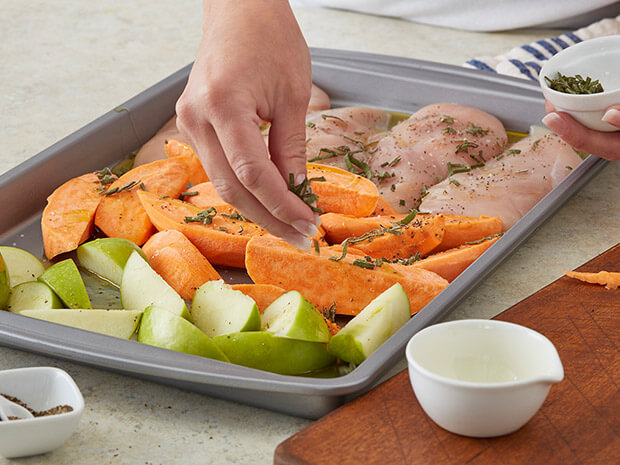 Season
Drizzle with 3 tablespoons of olive and then season with sage, salt and black pepper.
Step 3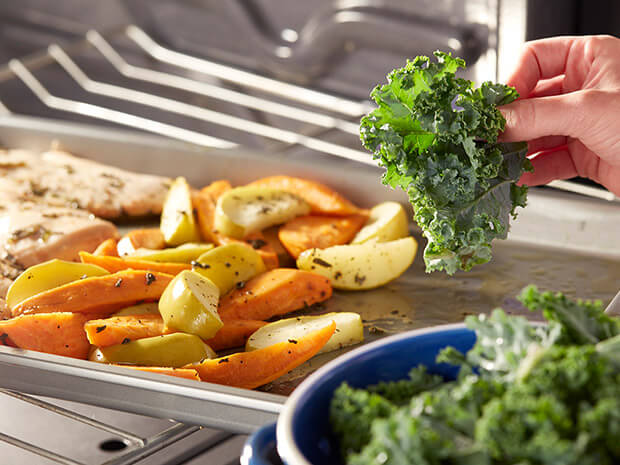 Bake
Bake in a preheated 350°F oven for 15 minutes. Remove the sheet tray from the oven, push the chicken and vegetables to the side and add the kale. Drizzle the kale with the remaining 1 tablespoon of olive oil and return the tray to the oven. Bake for another 20 minutes, until the chicken is done, vegetables are tender and kale is crispy. The chicken is done when a meat thermometer inserted in the center reaches 165°F.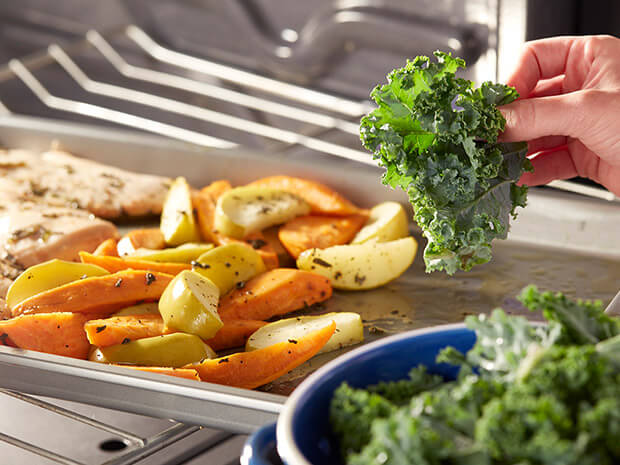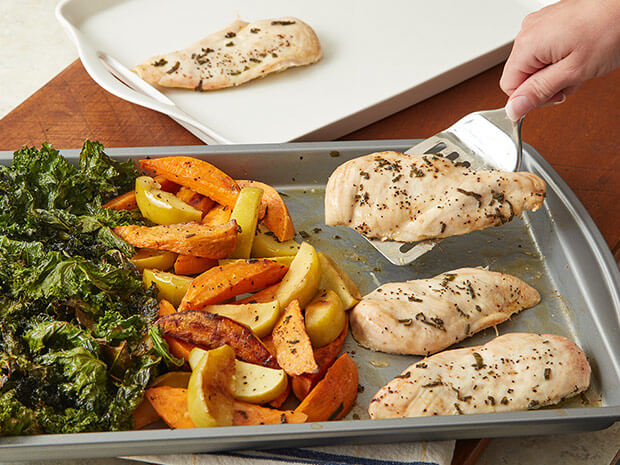 Step 4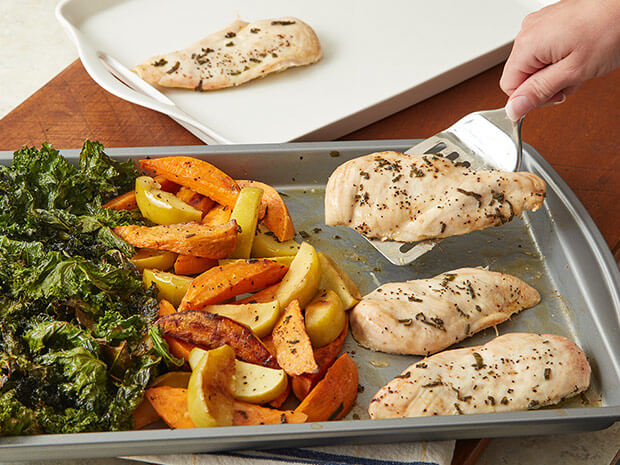 Serve
Transfer the chicken and vegetables to a platter and serve.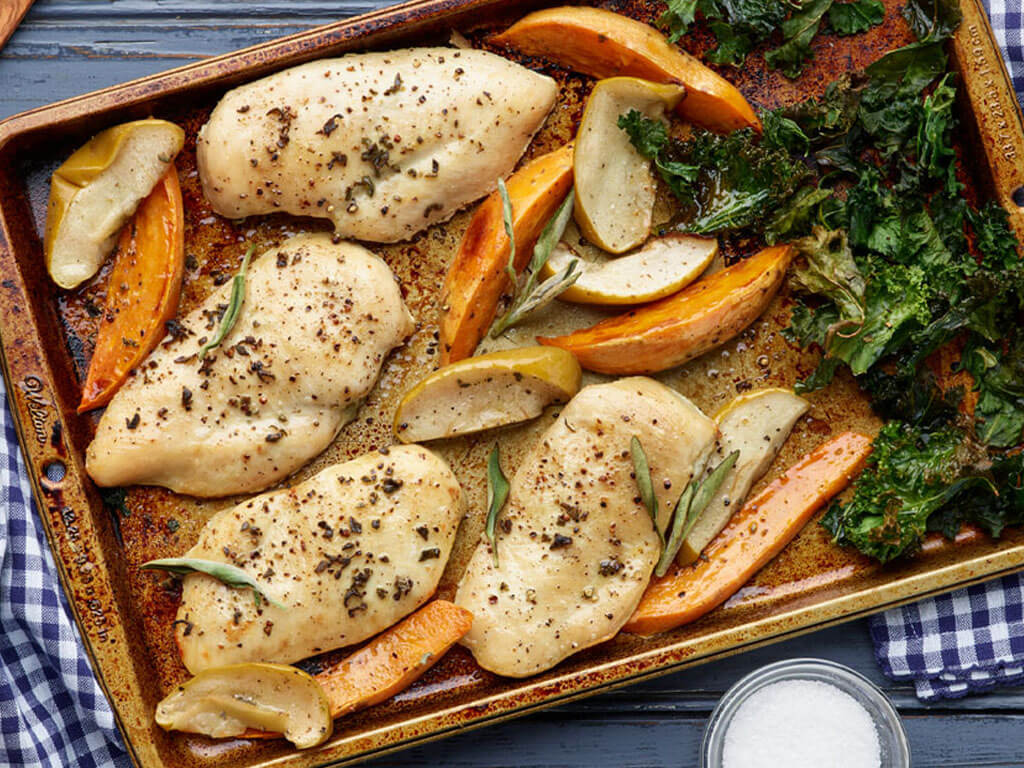 Chicken Apple Harvest Sheet Tray Dinner
Add Your Comment