In The Refrigerated Meat Case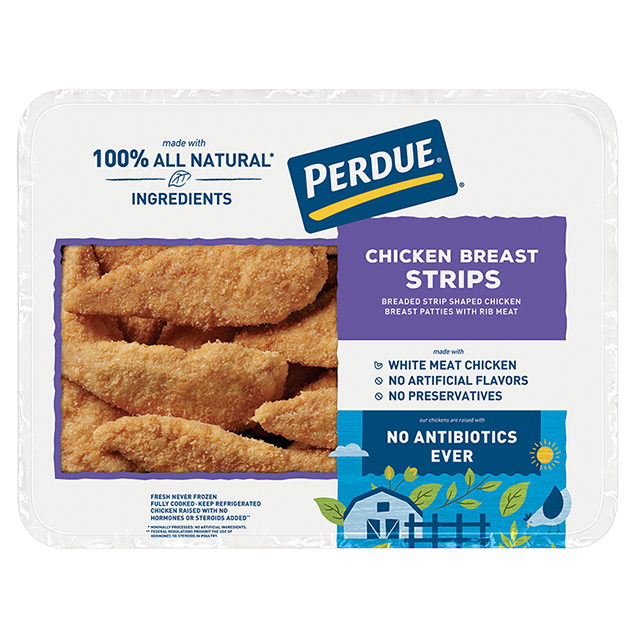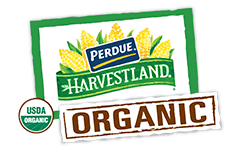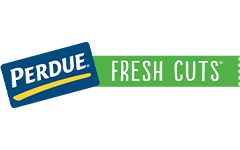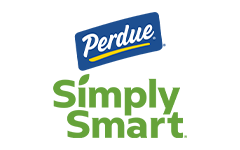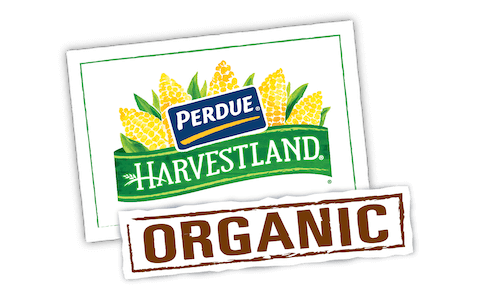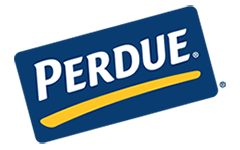 Made With:
PERDUE® Refrigerated Breaded Chicken Breast Strips
PREP TIME: 5min COOK TIME: 25min
Serves 8


Ingredients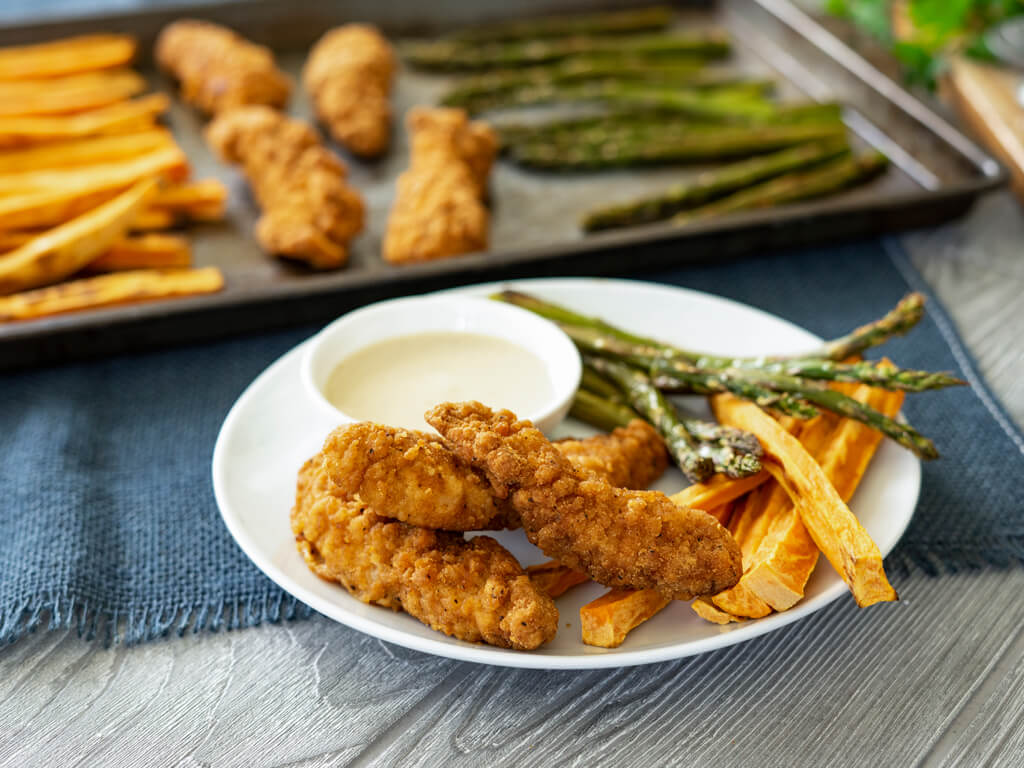 2 medium sweet potatoes, cut into 3/4" fries, or frozen sweet potato fries
1 lb. asparagus spears, ends trimmed
1/4 cup fresh lemon juice
Step 1
Preheat your oven to 425°F. Spray a sheet pan with nonstick cooking spray. Arrange sweet potato fries in a single layer on the prepared sheet pan and bake for 10 minutes.
Step 2
Flip sweet potatoes then add the chicken breast strips and asparagus to the sheet pan. Bake for an additional 15 minutes, until vegetables are tender and the chicken is heated through.
Step 3
In a small bowl, whisk together the tahini, water, lemon juice, olive oil salt, black pepper and garlic powder
Step 4
Transfer chicken and vegetables to a serving platter and serve with tahini dipping sauce.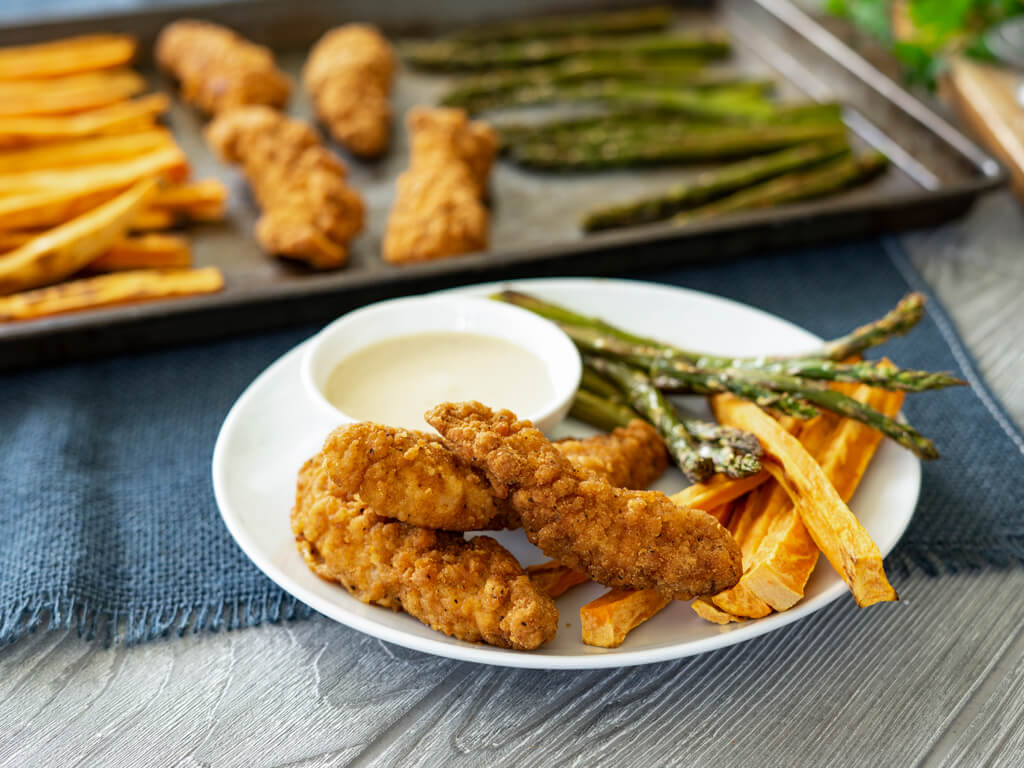 Chicken and Veggie Sheet Pan Dinner with Tahini Dipping Sauce
Add Your Comment