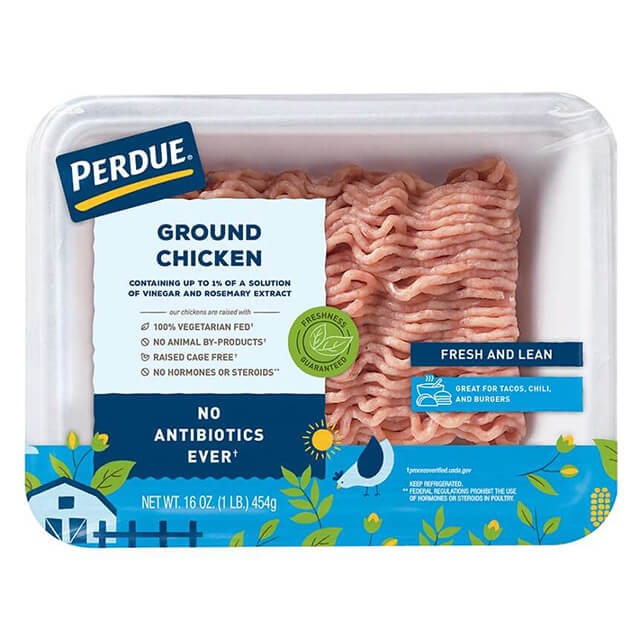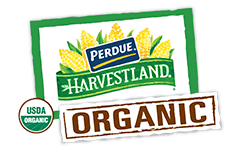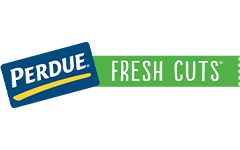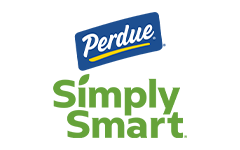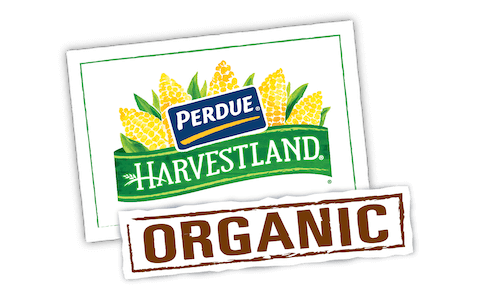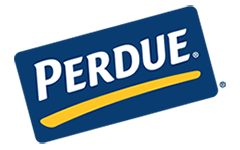 Made With:
PERDUE® Fresh Ground Chicken (1 lb.)
PREP TIME: 10min COOK TIME: 20min
Serves 4


Ingredients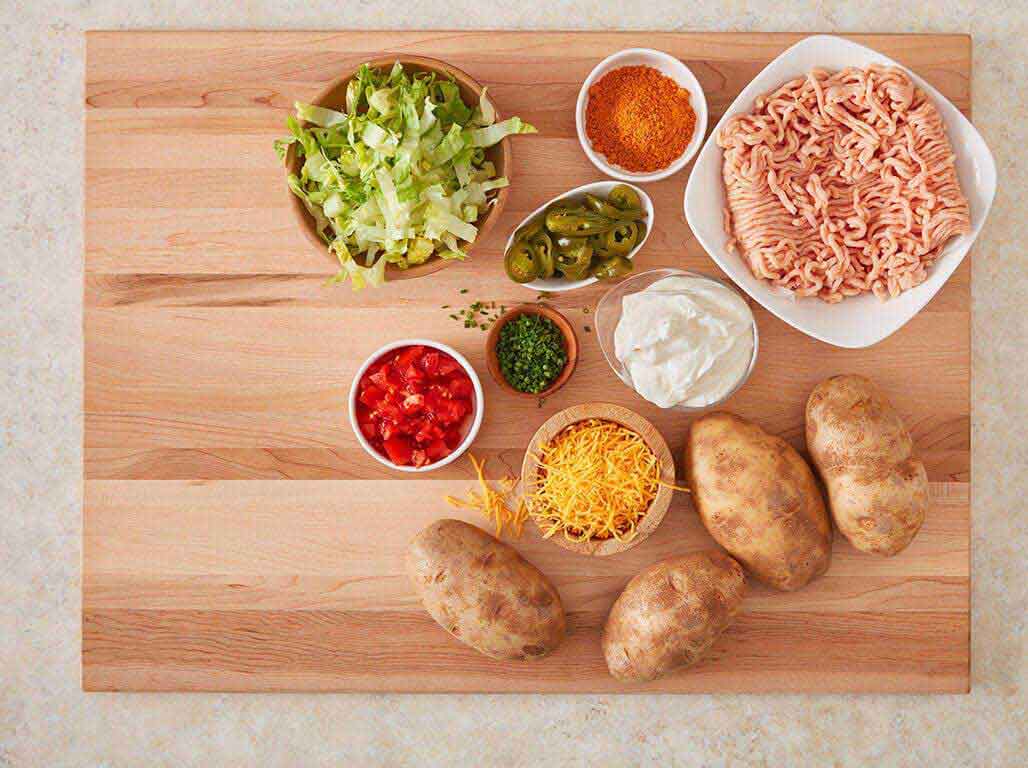 1/2 cup shredded cheddar, divided
1/2 cup shredded lettuce, for topping
1/2 cup chopped tomatoes, for topping
1/4 cup pickled jalepeño, for topping
Step 1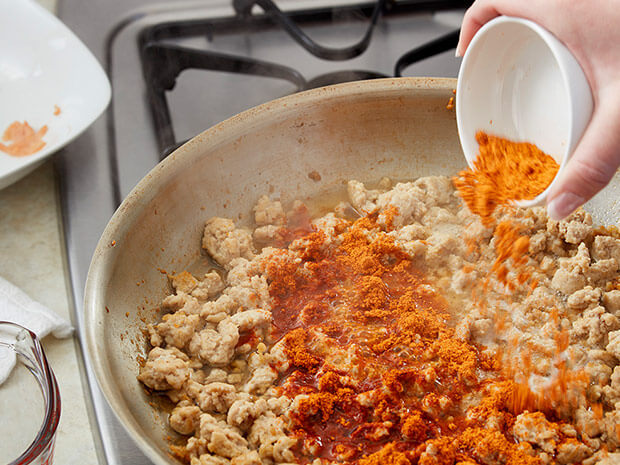 Brown
In a large skillet, cook the ground chicken over medium high heat until browned. Add the taco seasoning and 1 cup of water. Simmer for 10 to 15 minutes until flavors have married and sauce has thickened. Chicken is done when a meat thermometer reaches 170°F.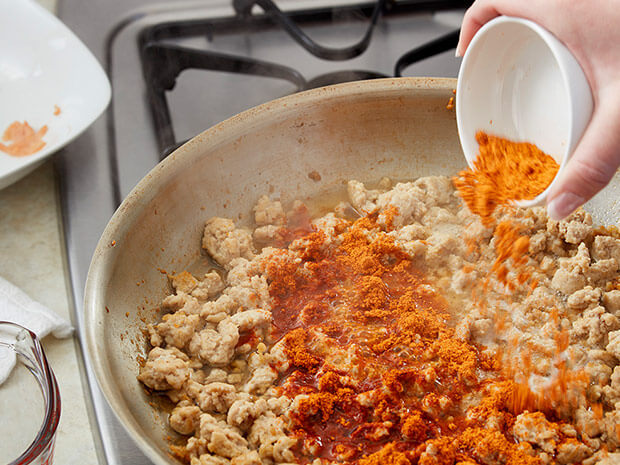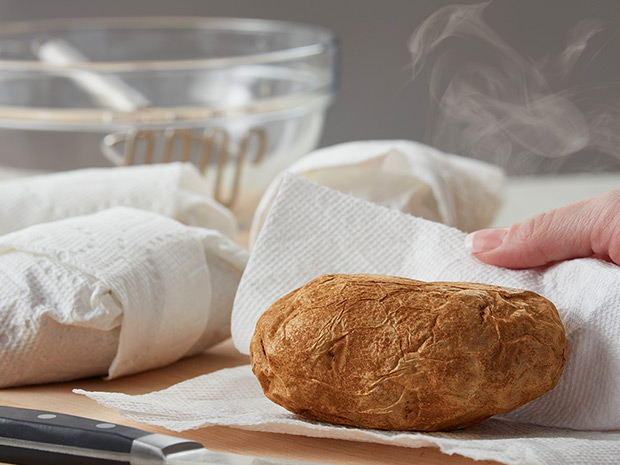 Step 2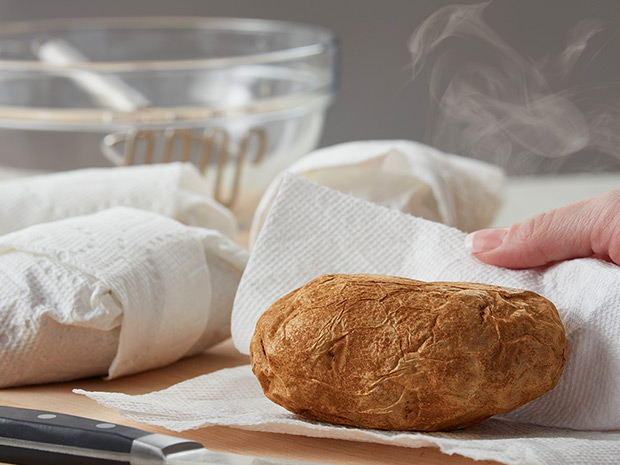 Microwave
Pierce potatoes with fork and wrap in paper towels. Place in a microwave and microwave on High for 5 to 14 minutes (depending on your microwave) until tender. Turn the potatoes and rearrange halfway through cooking. Cool 3 to 4 minutes until you can handle.
Step 3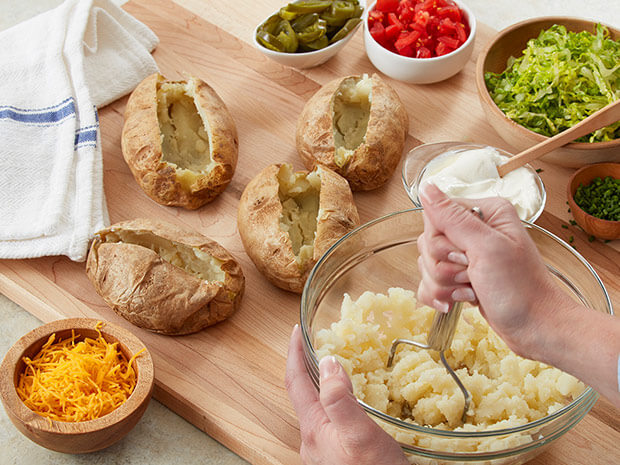 Scoop
Slice potatoes down the middle lengthwise. Scoop out the potato flesh into a bowl, leaving a ¼ inch potato skin shell. Mash the potato flesh with the sour cream, 1/4 cup cheddar cheese and the chives.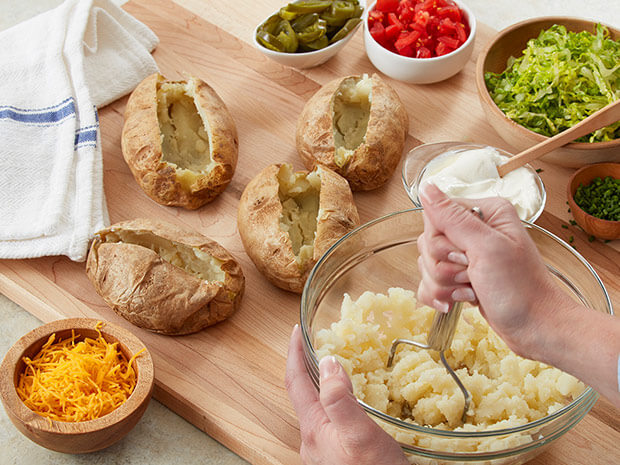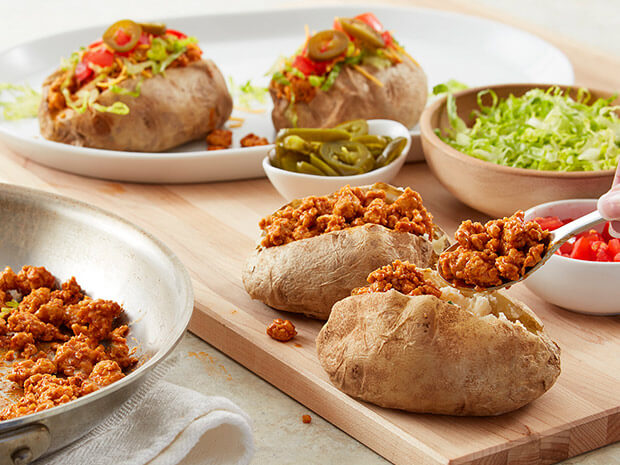 Step 4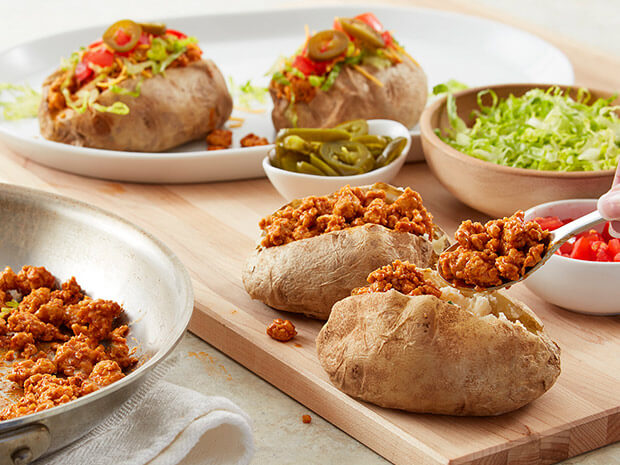 Serve
Spoon the potato mixture back into the potato shells. Spoon taco meat on top of the potatoes. Serve with lettuce, tomato, the remaining shredded cheese and sour cream. Garnish with pickled jalapeno or chopped chives if desired.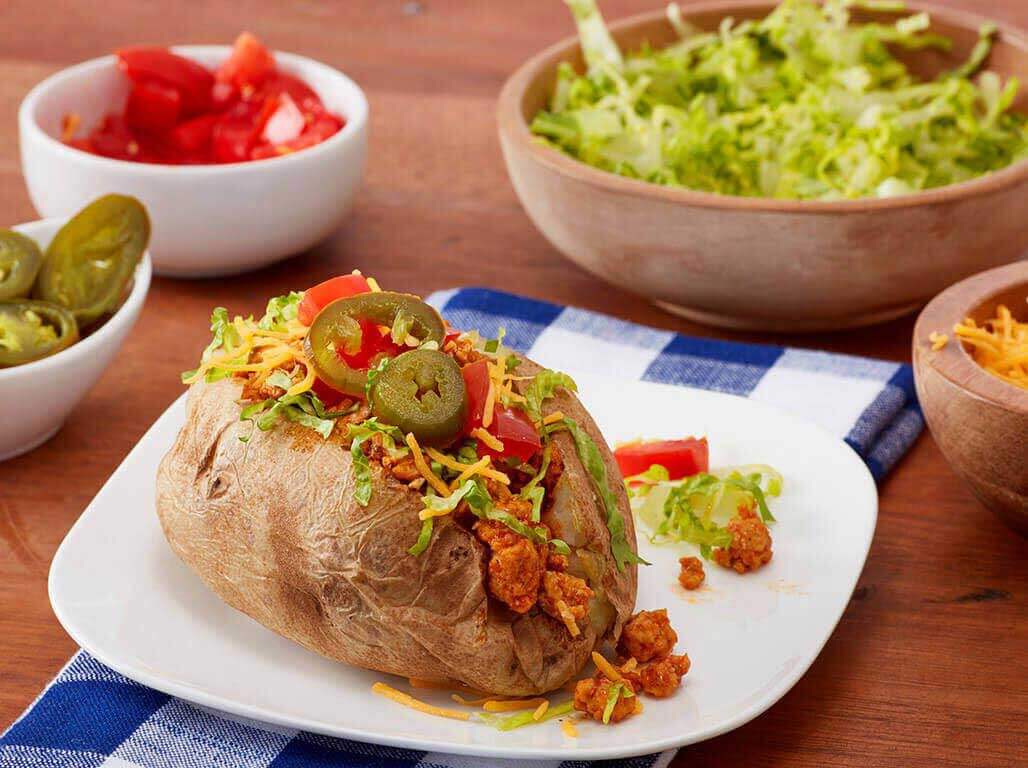 Cheesy Chicken Taco Baked Potato
Add Your Comment