In The Refrigerated Meat Case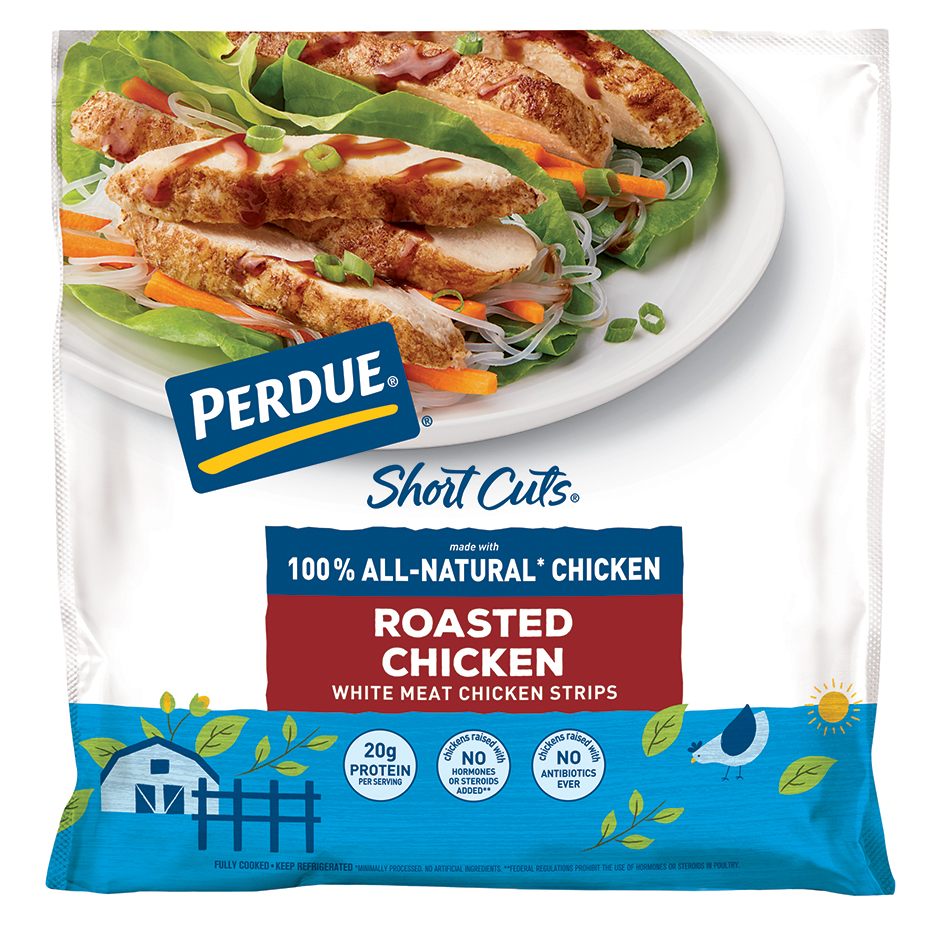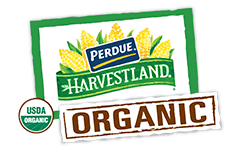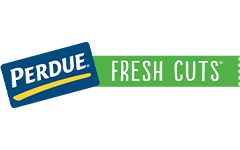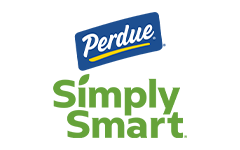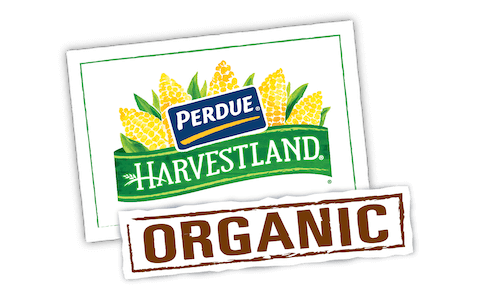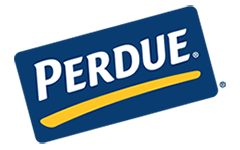 Made With:
PERDUE® SHORT CUTS® Roasted Chicken Strips
PREP TIME: 15min COOK TIME: 30min
Serves 8


Ingredients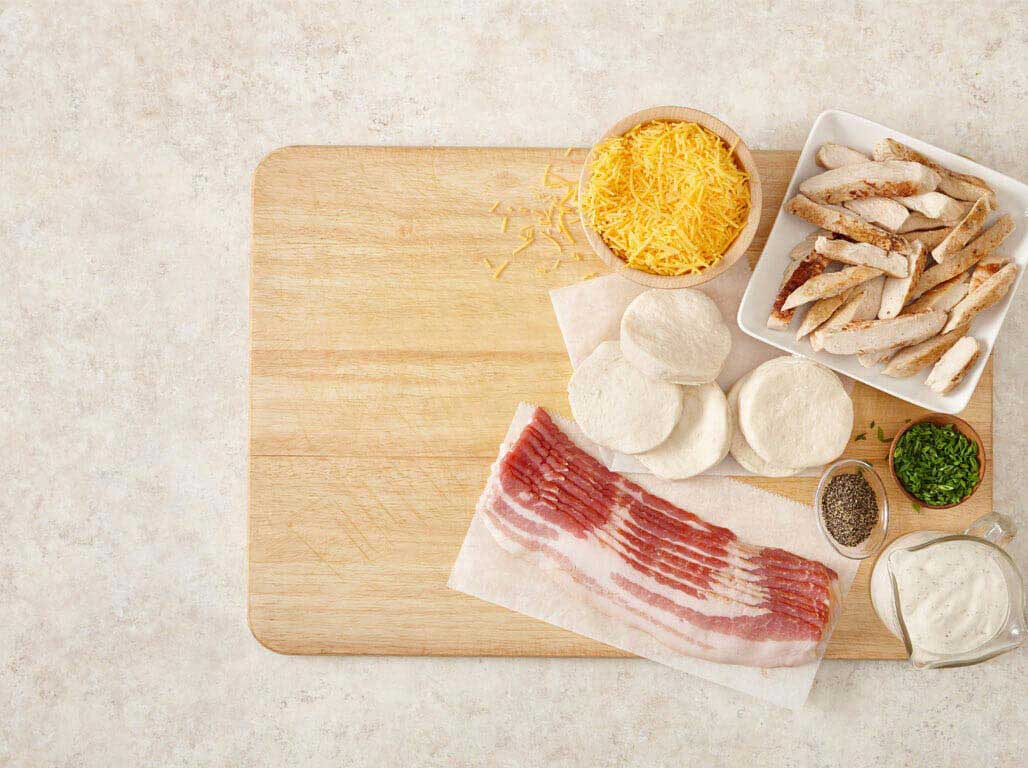 4 ounces shredded cheddar cheese
1 (16-ounce) can jumbo refrigerated biscuits
Step 1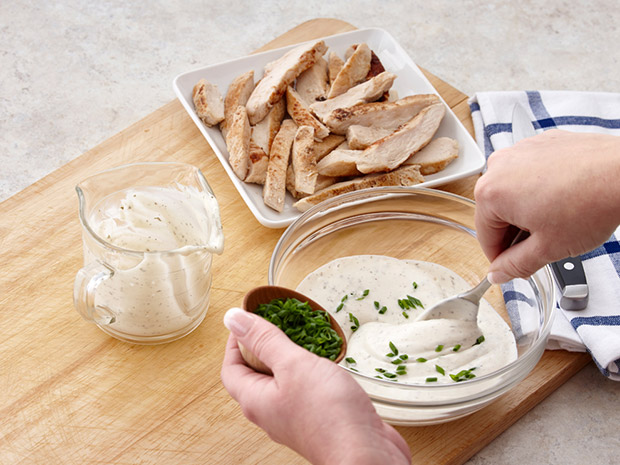 Stir
Stir together the ranch dressing and chives. Set aside.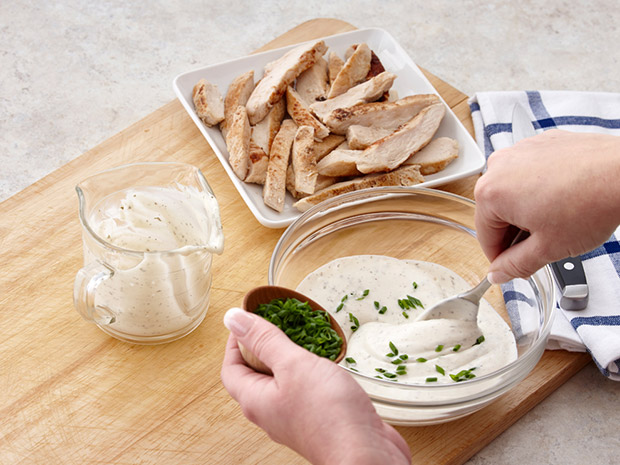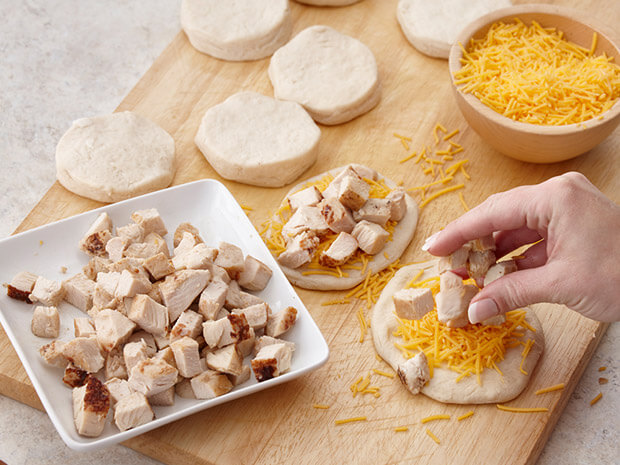 Step 2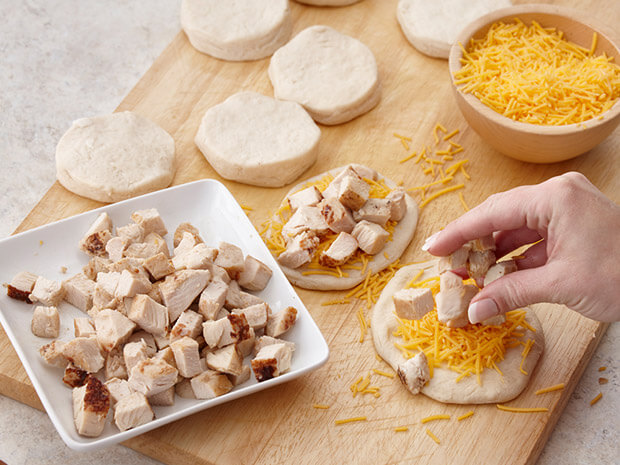 Chop
Cut SHORT CUTS® into 1-inch pieces and divide into 8 equal piles. Separate biscuits and flatten into rounds. Place a pile of chicken pieces in the center of a biscuit round. Sprinkle 1 tablespoon of shredded Cheddar cheese over the chicken pieces.
Step 3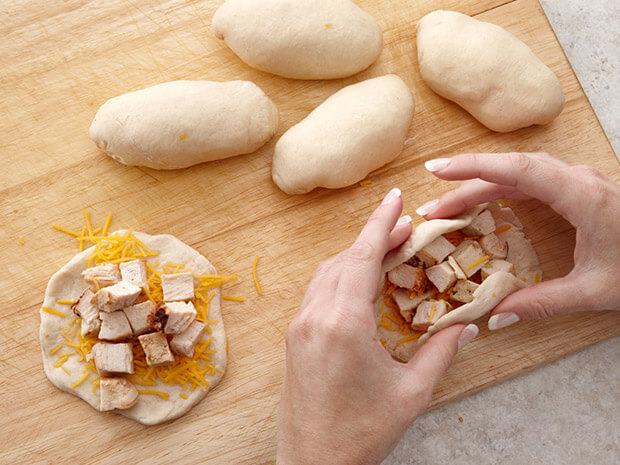 Wrap
Pull the biscuit dough up and around the chicken and cheese. Pinch the seams firmly to seal. Wrap a slice of bacon around each "chicken bomb". Place the Cheesy Chicken Bacon Bombs on a foil or parchment lined baking sheet. Sprinkle the "Bombs" with cracked black pepper.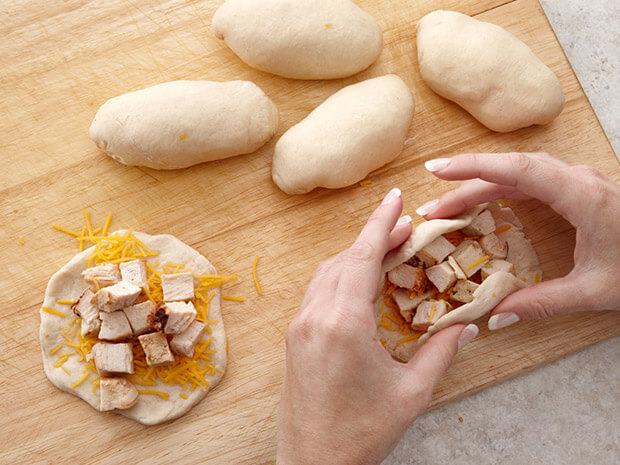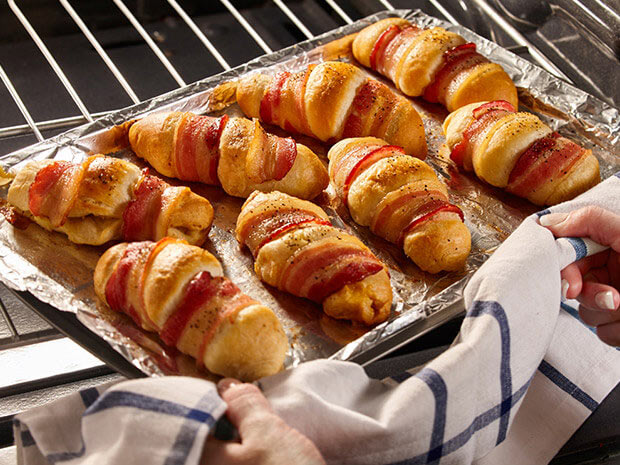 Step 4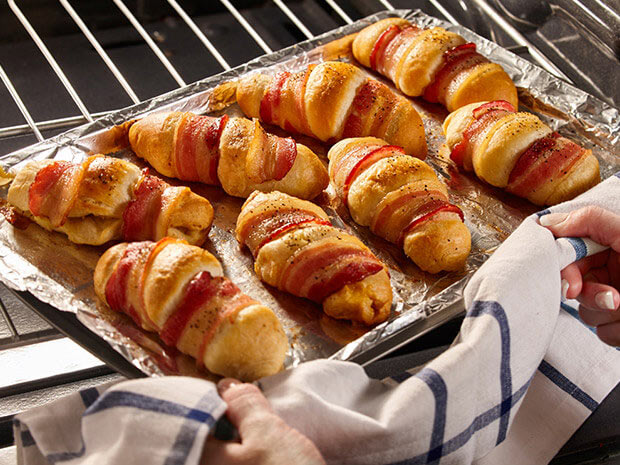 Bake & Serve
Preheat your oven to 350°F. Bake the Cheesy Chicken Bacon Bombs for 25 to 30 minutes until bacon is crisp and the biscuits are golden brown. Let cool for 5 minutes before serving. Serve with Chive Ranch Dressing

TIP
TIP: Liven up your bottled Ranch Dressing by adding some extra flavor: • Try Blending with Avocado and Lime juice • Stir in Chipotle Peppers and Honey • Stir in Hot Sauce or Chili Powder • Stir in Chopped Onion or Chopped Jalapeno • Stir in a few tablespoons of BBQ sauce • Stir in Crumbled Blue Cheese or Feta Cheese • Stir in a few tablespoons Spaghetti Sauce and Parmesan Cheese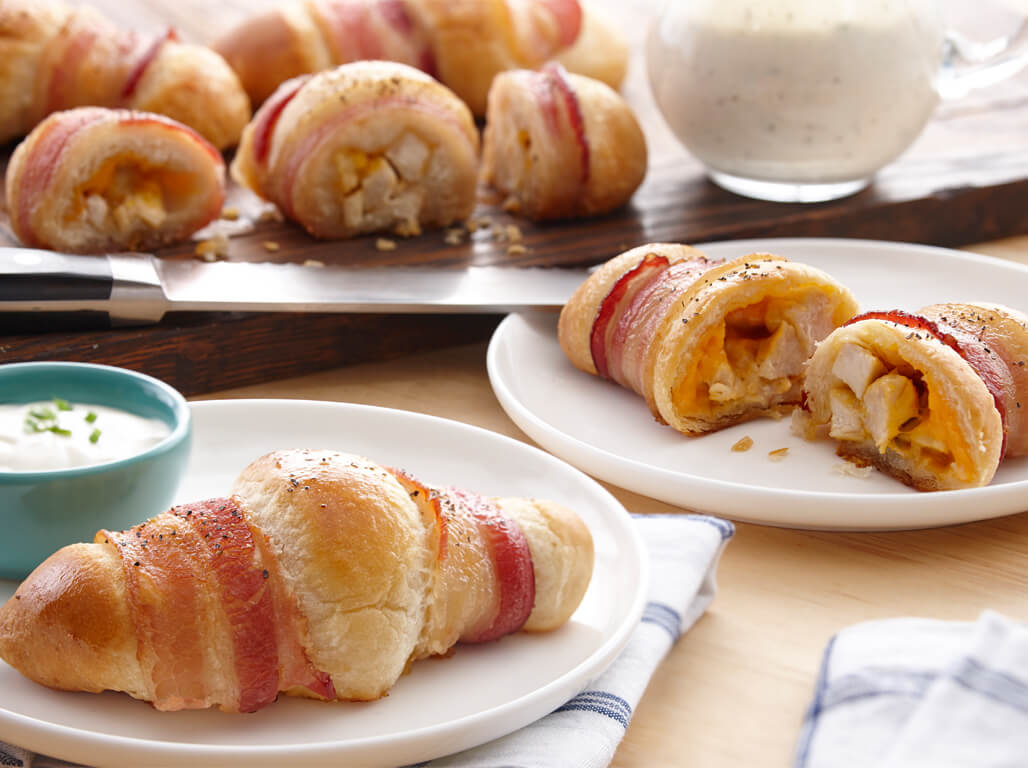 Cheesy Chicken Bacon Bombs with Chive Ranch Dressing
Add Your Comment