PREP TIME: 0 min COOK TIME: 1hr 0min
Serves 12


Step 1
Preheat the oven to 350°F. Grease a 12-cup muffin tin with nonstick cooking spray. Dice chicken strips.
Step 2
Toss chicken with hot sauce; set aside.
Step 3
Melt 2 tbsp. butter in a medium saucepan set over medium heat. Add flour and stir for 3 minutes or until browned. Whisk in the milk, a splash at a time, until very smooth.
Step 4
Cook, stirring constantly for 5 minutes or until thick enough coat the back of a spoon. Remove from heat. Whisk in the shredded cheese, a bit at a time, until melted.
Step 5
Toss the sauce with the cooked macaroni, Buffalo chicken and cubed pepper jack cheese. Divide evenly between the muffin cups.
Step 6
Melt the remaining butter and toss with the fresh breadcrumbs and green onion. Sprinkle over each muffin cup. Bake for 30 minutes or until golden.

TIP
TIP: Use whole grain macaroni to add fiber to this recipe. Bake in an 8-inch baking dish to serve 4 people as an entree.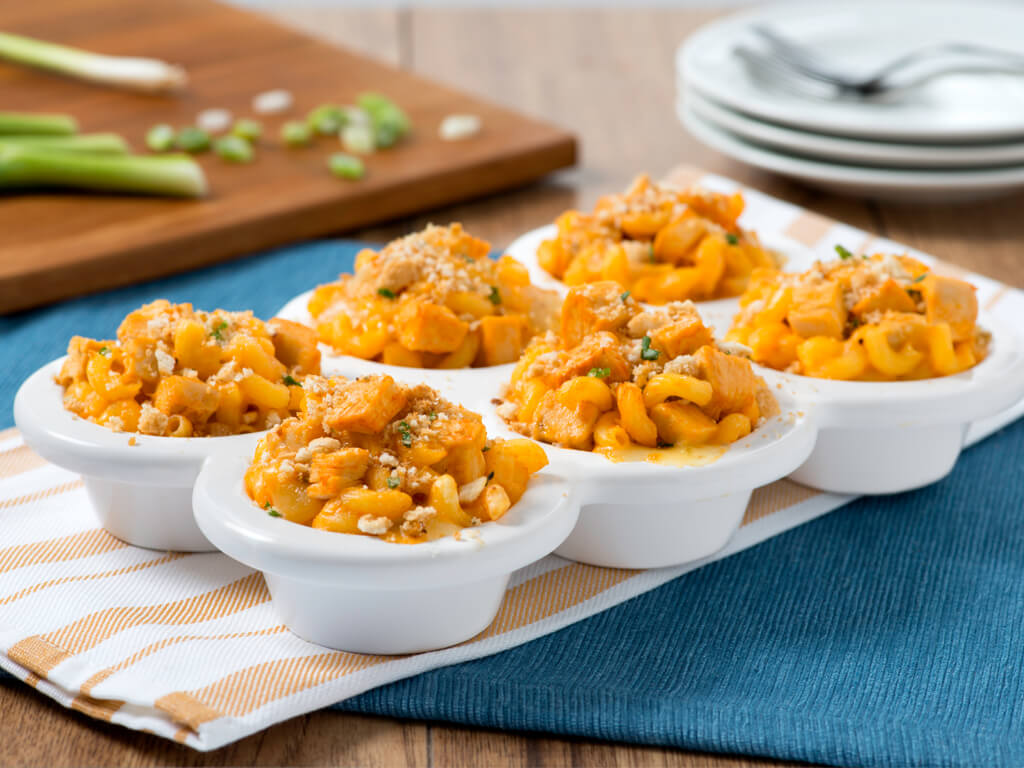 Bite-Sized Buffalo Chicken Mac N' Cheese
Add Your Comment