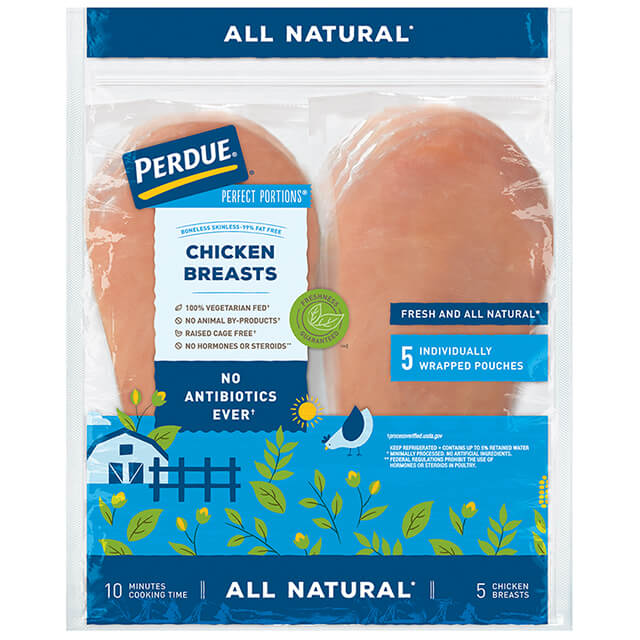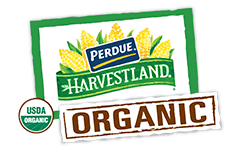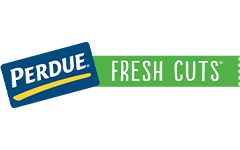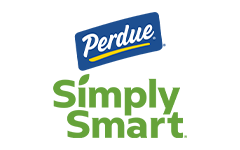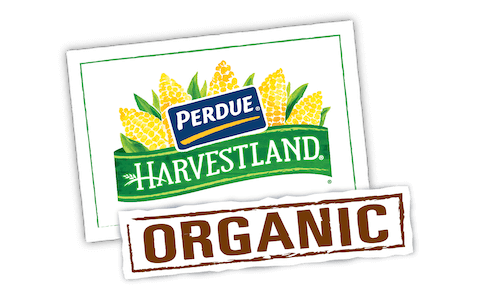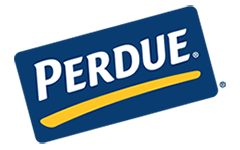 Made With:
PERDUE® PERFECT PORTIONS® Boneless Skinless Chicken Breast All Natural (1.5 lbs.)
PREP TIME: 15min COOK TIME: 10min
Serves 4


Ingredients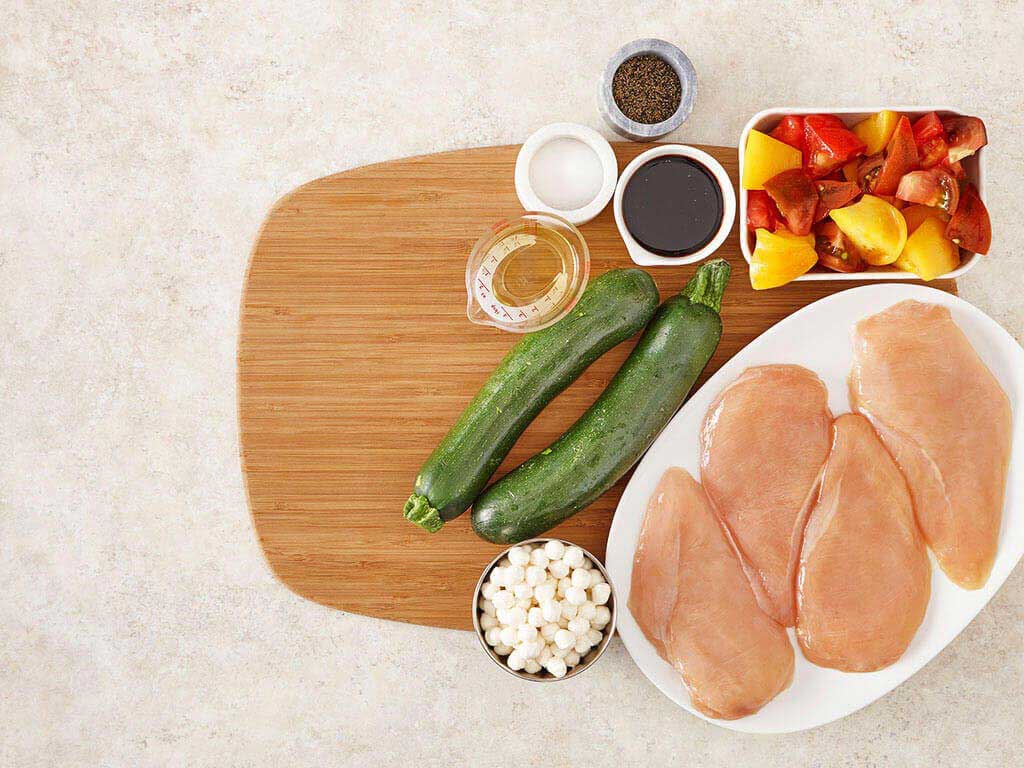 1/4 cup toasted pine nuts
Step 1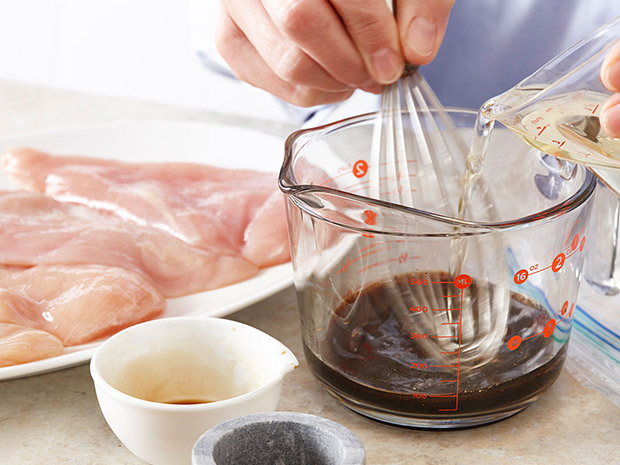 Whisk
Whisk together the balsamic vinegar, olive oil, salt and black pepper. In a resealable plastic bag, combine the 4 chicken breasts and ½ of the balsamic dressing. Set the remaining dressing aside for serving. Marinate the chicken in the refrigerator for 10 to 15 minutes.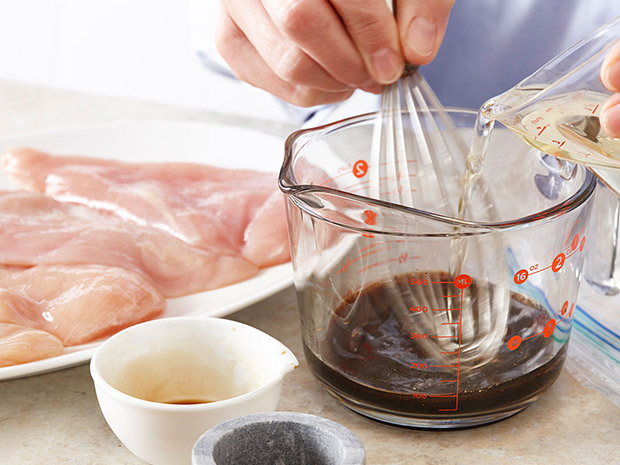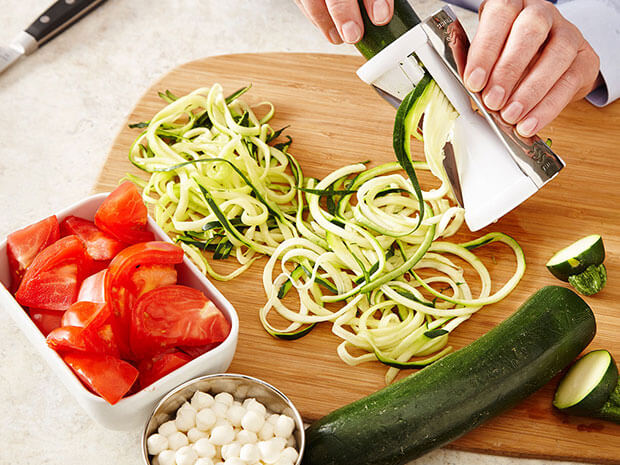 Step 2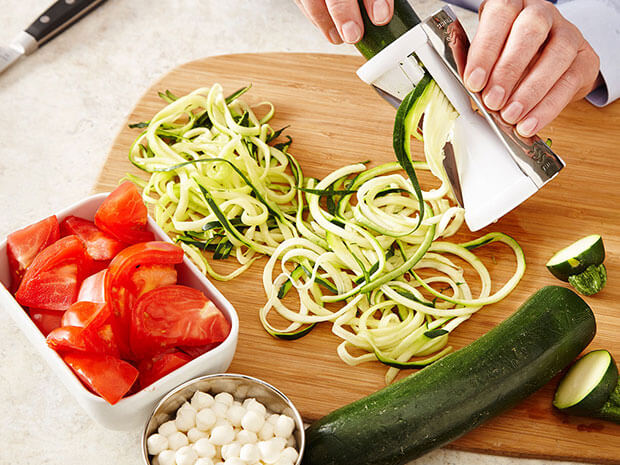 Spiralize
With a mandoline, julienne peeler or spiral slicer, turn the zucchini into noodles. Onto a large platter, combine the zucchini noodles, chopped tomatoes and mozzarella pearls.
Step 3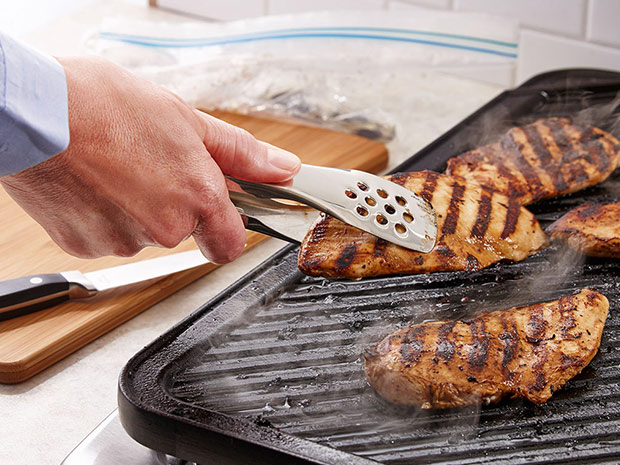 Grill
Heat a grill or grill pan to medium-high heat. Remove the chicken from the marinade. Discard the marinade. Grill the chicken breasts for 3 to 4 minutes per side until done. Chicken is done when it feels firm to the touch and a meat thermometer inserted in the center reaches 170°F. Remove from the grill and let rest for 2 to 3 minutes. Chop into bite-sized pieces.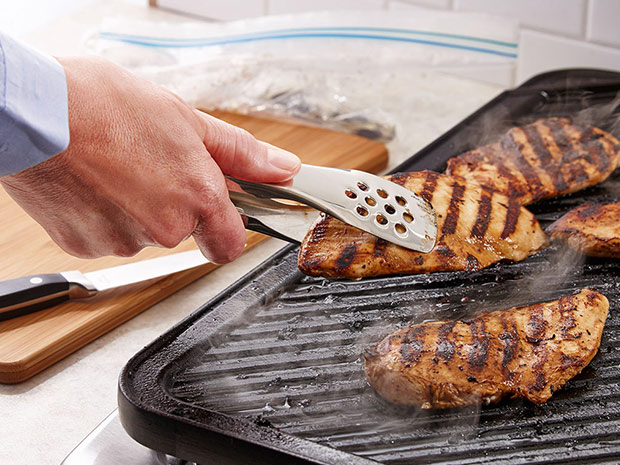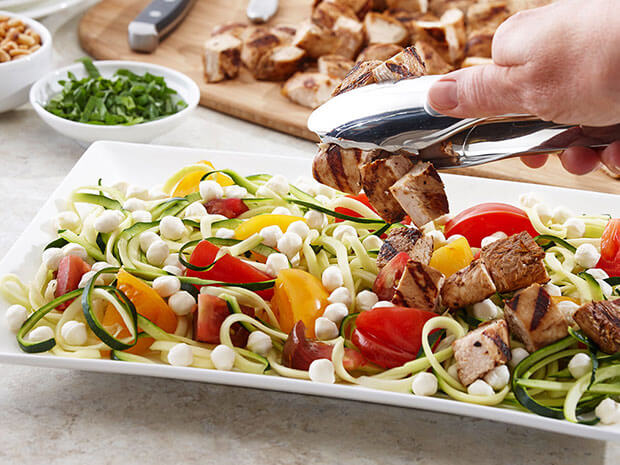 Step 4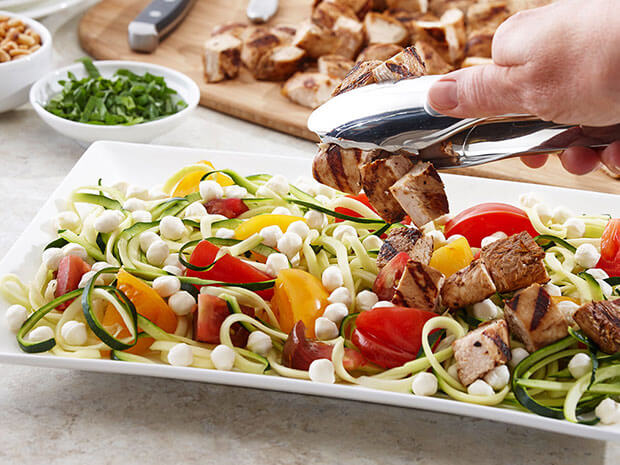 Serve
Top the platter of zucchini noodles, tomatoes and mozzarella with chicken pieces. Drizzle with remaining balsamic dressing and garnish with basil chiffonade and toasted pine nuts.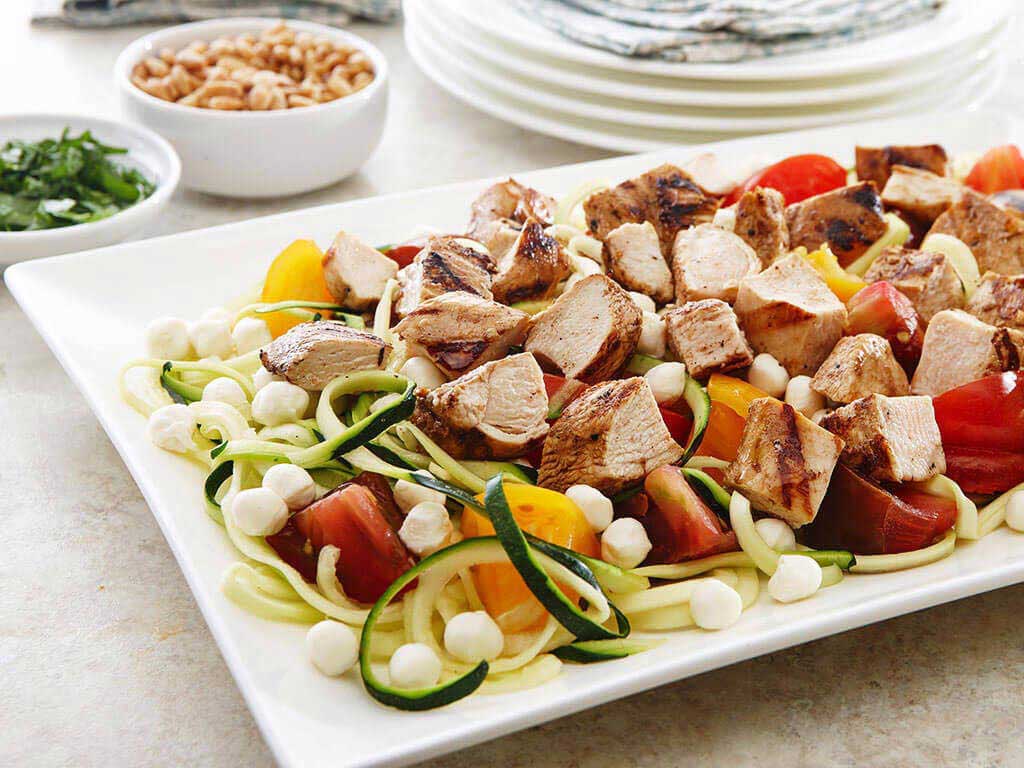 Balsamic Grilled Chicken Caprese Salad
Add Your Comment