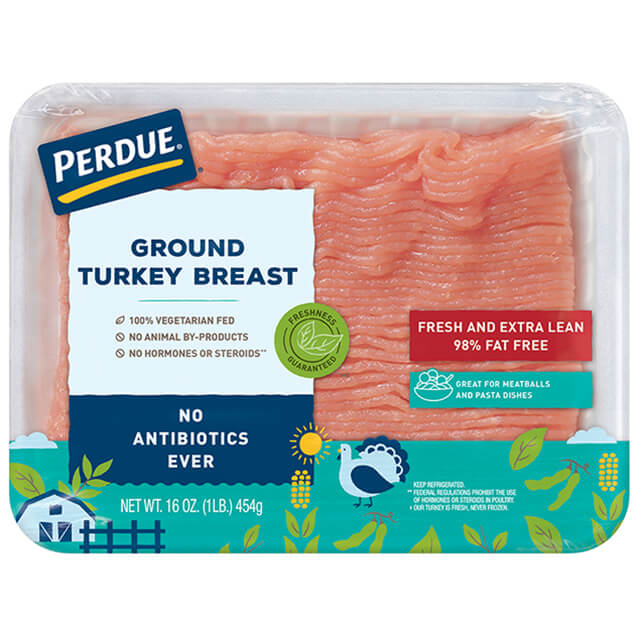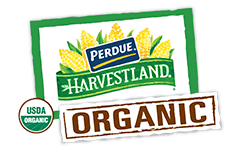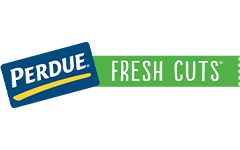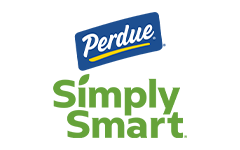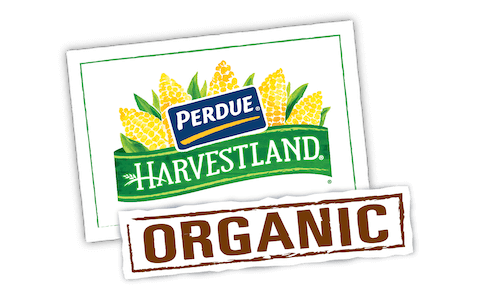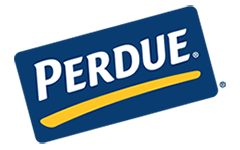 Made With:
PERDUE® Fresh Ground Turkey Breast (1 lb.)
PREP TIME: 0min COOK TIME: 20min
Serves 4


Ingredients
2 tsp. Worcestershire sauce
Lettuce, tomato slices, pickle chips, and onion slices, if desired
Step 1
If grilling, grease grill. Preheat grill or broiler.
Step 2
In medium bowl, mix turkey, breadcrumbs, Worcestershire sauce, salt and pepper; shape into 4 patties.
Step 3
Grill or broil for about 10 minutes, flipping halfway through cooking time. Burgers are done when a meat thermometer inserted in center reaches 170°F. or juices run clear and burgers bounce back to the touch. About one minute before burgers are done, top with cheese.
Step 4
Serve on roll with assorted condiments, if desired.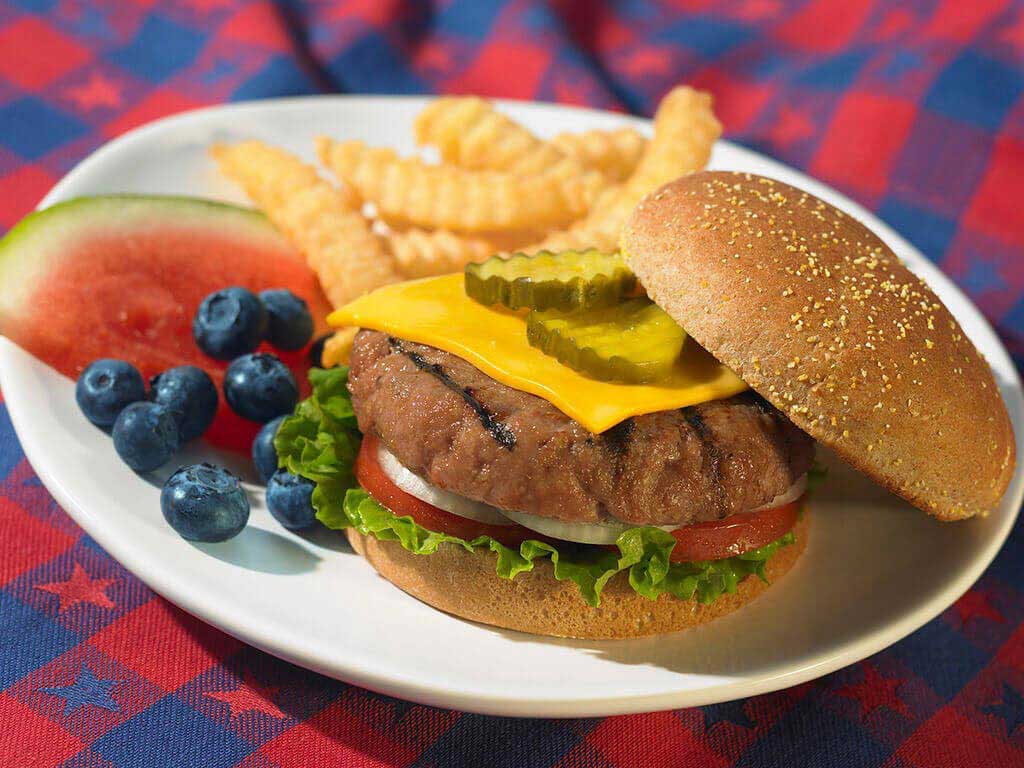 All-American Turkey Cheeseburgers
Add Your Comment