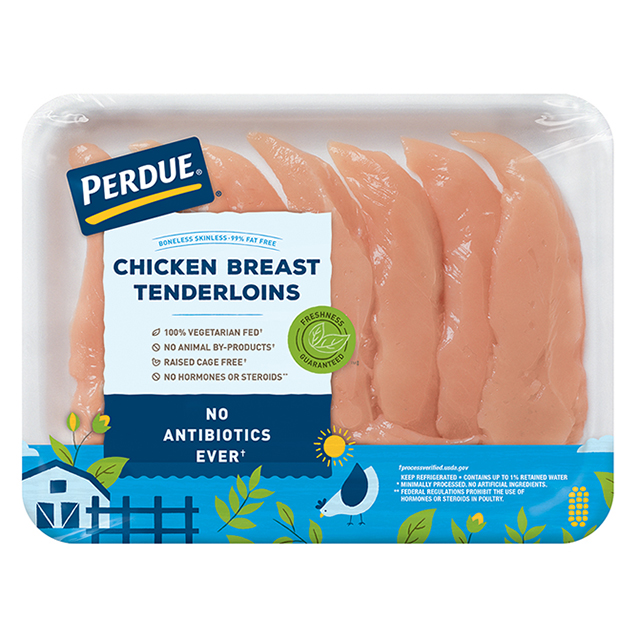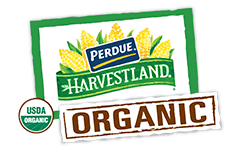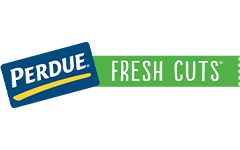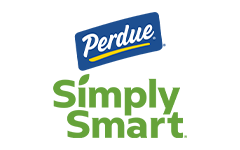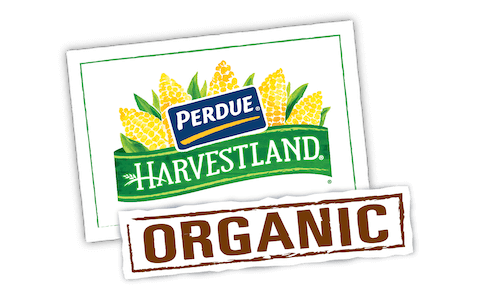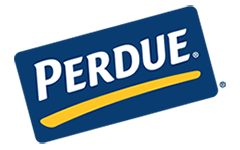 Made With:
PERDUE® Fresh Boneless Skinless Chicken Breast Tenderloins
PREP TIME: 10 min COOK TIME: 20min
Serves 6



PREP TIME: 10
min
COOK TIME: 20
min

Serves 6
Ingredients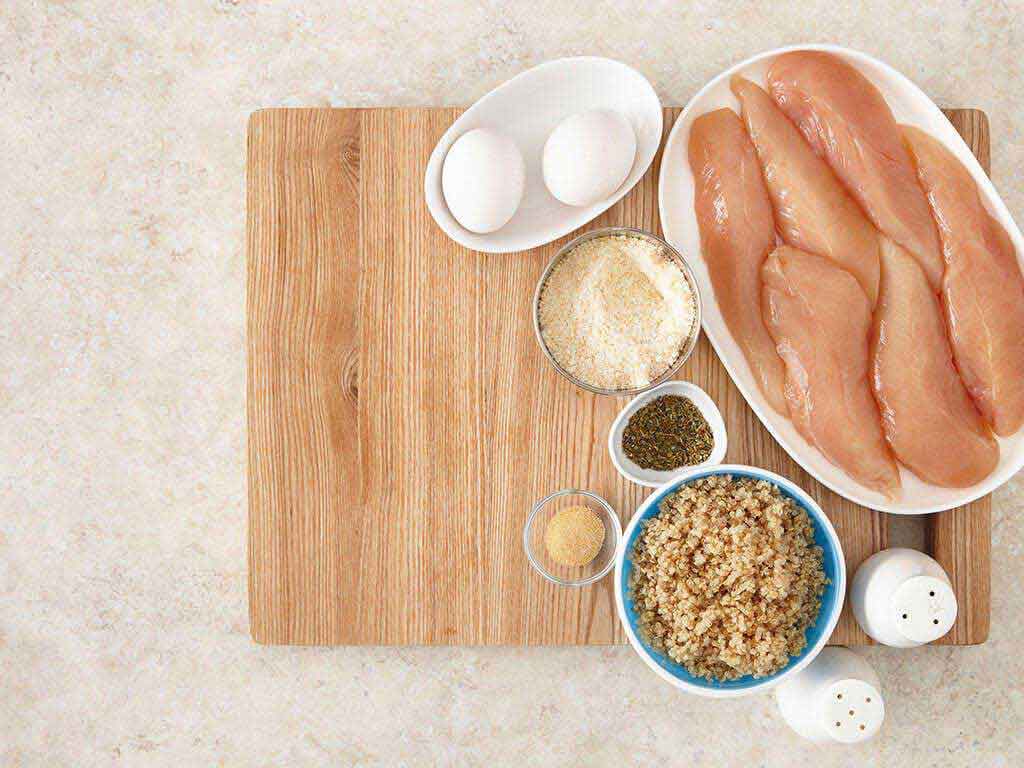 1/2 cup grated Parmesan cheese
Step 1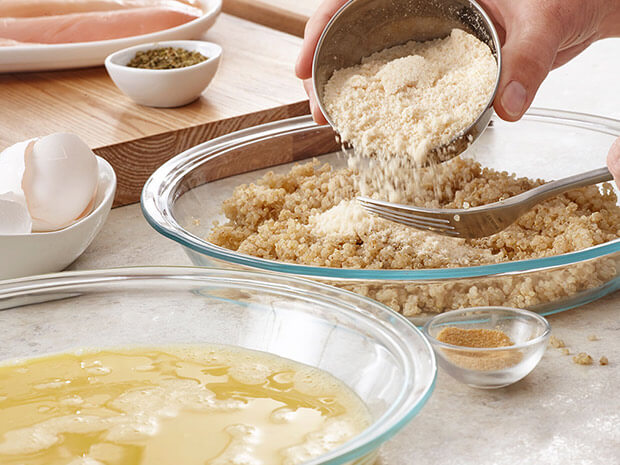 Assemble
In a shallow plate, combine the parmesan cheese, oregano, garlic, salt and black pepper. In another plate, lightly beat two eggs.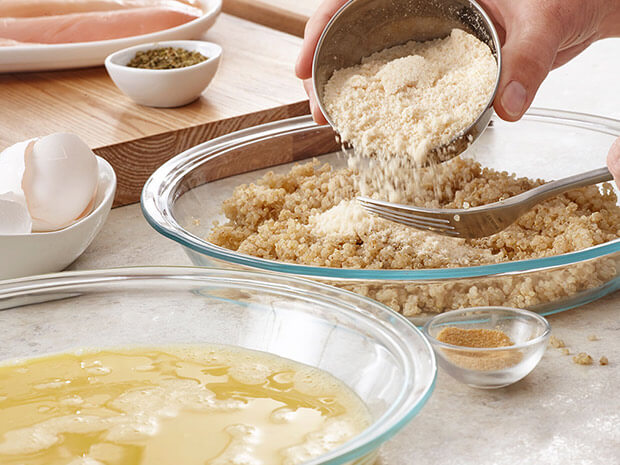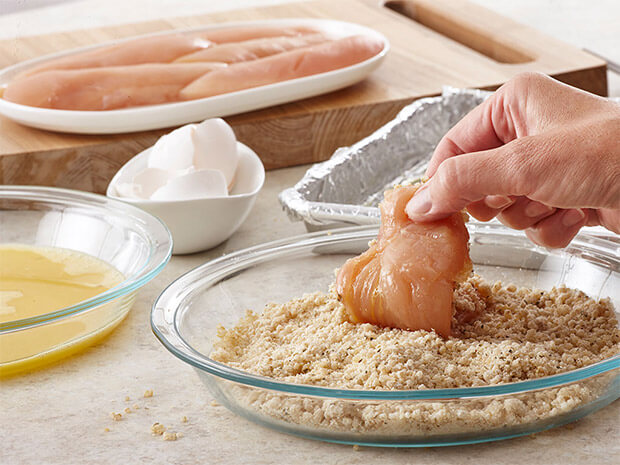 Step 2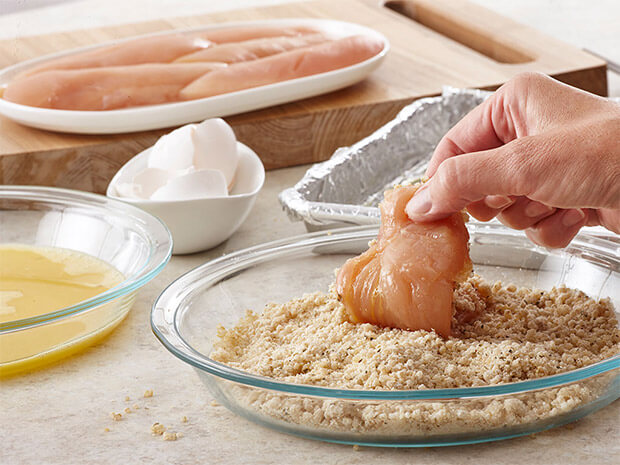 Dip
Dip each chicken strip into the egg and then into the quinoa mixture pressing to evenly coat each tender.
Step 3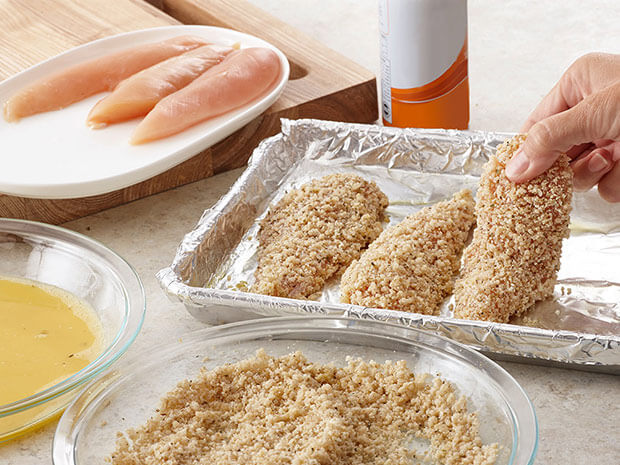 Air Fry
Preheat air fryer to 400 degrees for 3 minutes then spray the basket with non-stick cooking spray. In a single layer, place the tenders in the basket and spray with cooking spray. Set the timer for 15 minutes. After 7 minutes, flip the tenders and spray the other side. Air fry 6-8 minutes longer or until tenders are golden brown, and a meat thermometer reaches 170 degrees.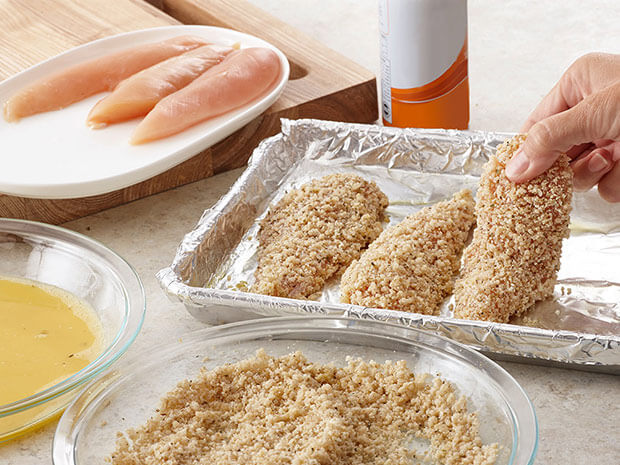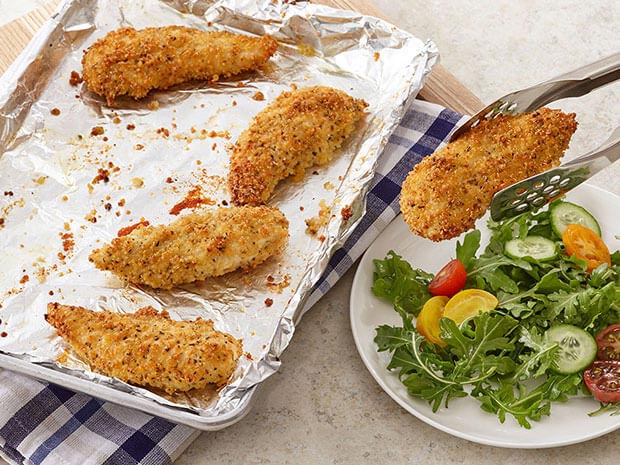 Step 4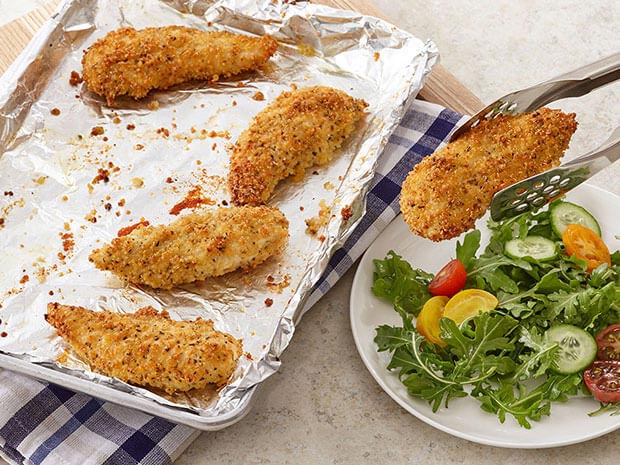 Serve
Serve Gluten Free Quinoa Crusted Chicken Tenders on salad greens or on their own with Sweet Thai Chili dipping sauce or Salsa Verde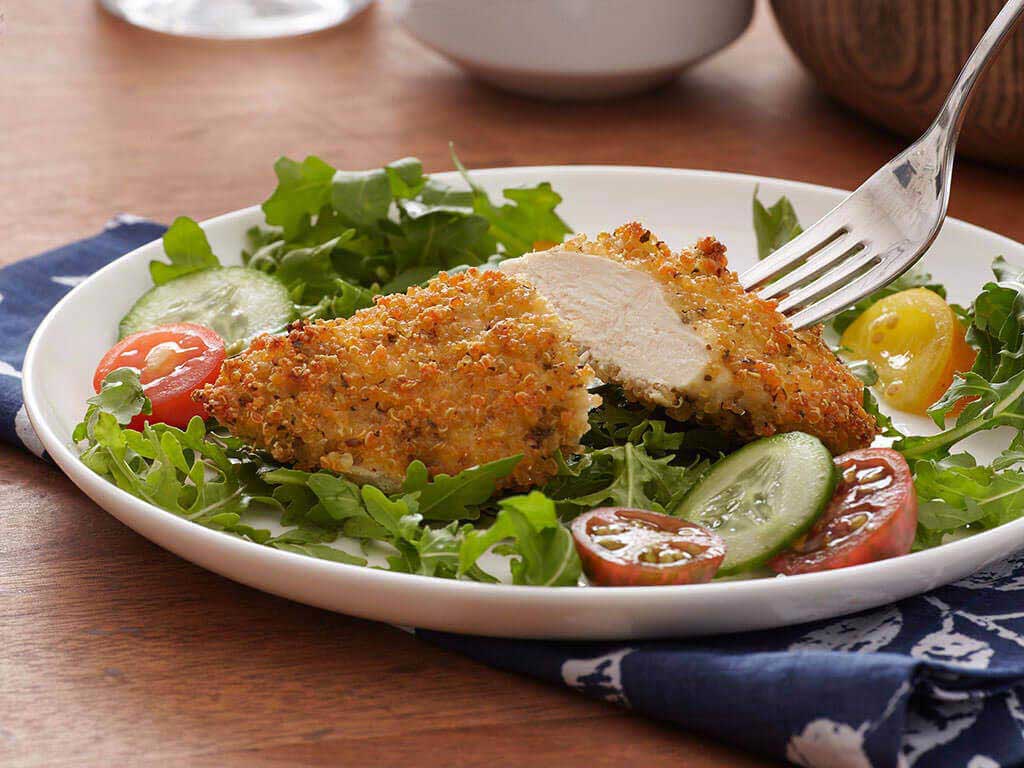 Air Fryer Gluten-Free Quinoa Crusted Chicken Tenders
Add Your Comment