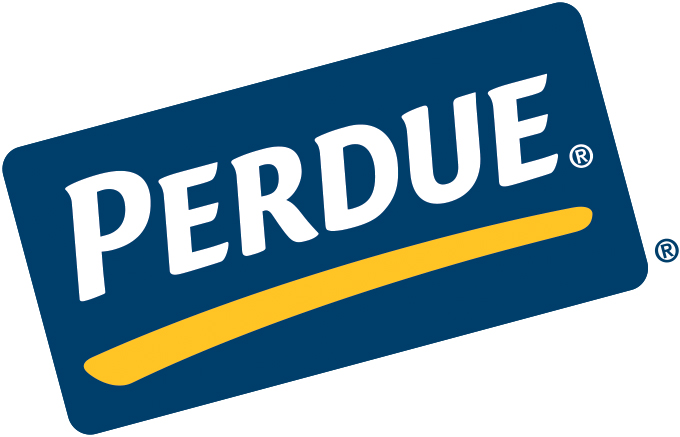 (805)
PERDUE® Fresh Whole Chicken with Giblets
Buy Now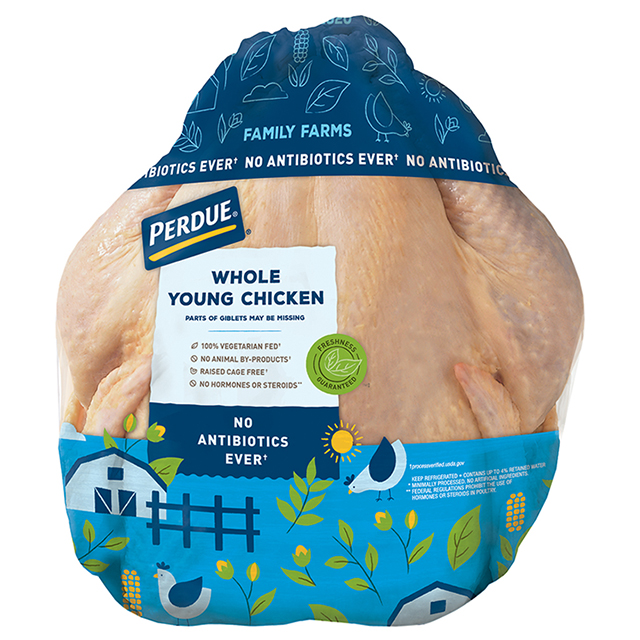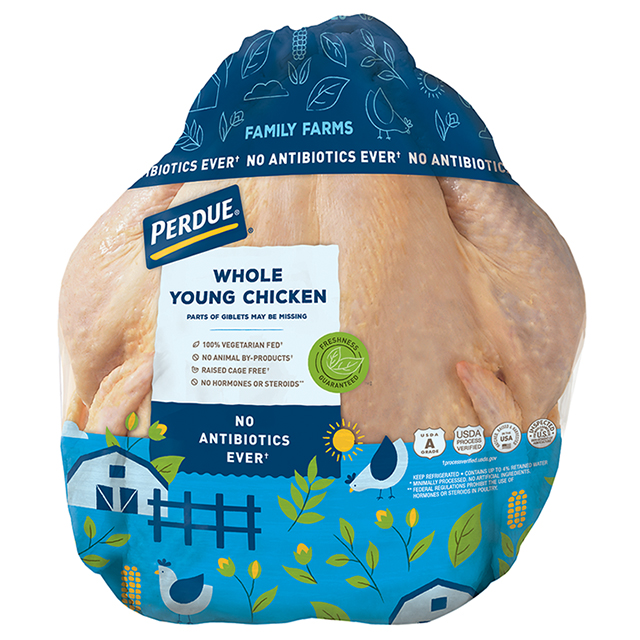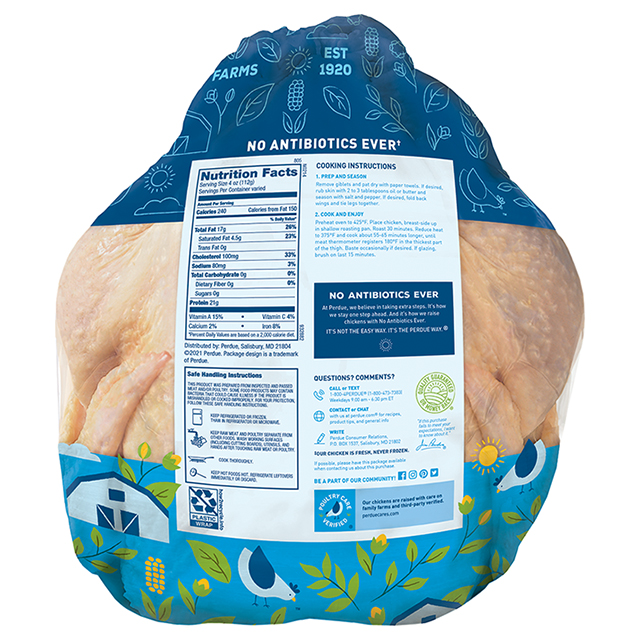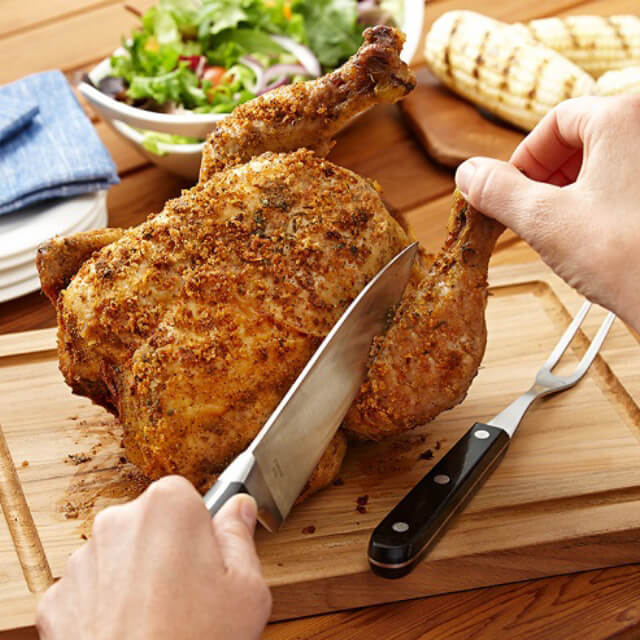 Raised right in America, with No Antibiotics Ever - PERDUE® Fresh Whole Chicken is a cost-effective way to feed your family or wow a crowd. Air fry, slow cook, or roast a whole chicken at the beginning of your week to save time later. Add chicken to soups, salads, sandwiches, or tacos throughout the week. The possibilities are endless!

No Antibiotics Ever

All Vegetarian Diet

No Animal By-Products

Raised Cage Free

No Hormones or Steroids Added*

Chicken Hatched Raised and Harvested in the USA

Product Handling
Keep refrigerated or frozen. Thaw in refrigerator or microwave. Cook thoroughly. Keep hot foods hot. Refrigerated leftovers immediately or discard.

Cooking & Prep
PREP SEASON:
Remove giblets and visible fat and rinse chicken under cool water; pat dry with a paper towel. If desired rub skin with 2 to 3 tablespoons oil or butter and season with salt and pepper. If desired fold back wings and tie legs together.
COOK ENJOY:
Preheat oven to 425°F. Place chicken breast-side up in shallow roasting pan. Roast 30 minutes. Reduce heat to 375°F and cook about 55-65 minutes longer until meat thermometer registers 180°F in the thickest part of the thigh. Baste occasionally if desired. If glazing brush on last 15 minutes.

Ingredients
Chicken