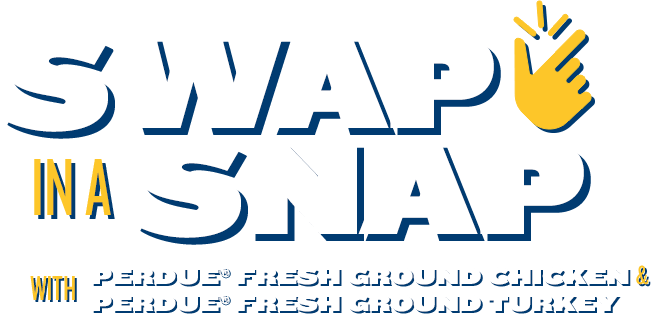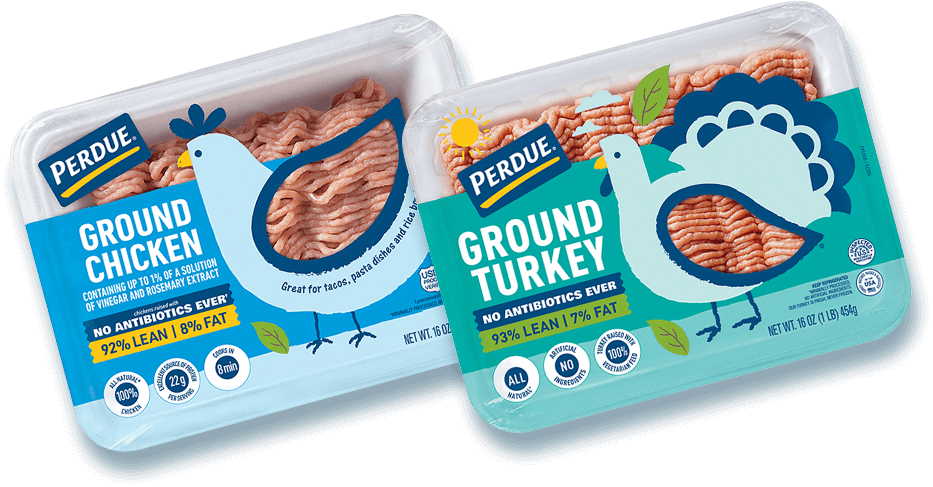 What makes ground chicken &
ground turkey a better choice?

more protein*

fewer calories*

Less fat,
including
saturated fat*
Make a swap worth savoring with these great-tasting substitutes for ground beef or pork in your favorite recipes.

22g protein per serving

COOKS IN 8 MINUTES

over 18g protein per serving

COOKS IN 7 MINUTES
*Less than 50% of the fat and calories from regular ground beef (this product contains 9g fat and 160 calories compared to 33.9g fat and 375 calories in regular ground beef per 4 oz. raw serving).