Great flavor is at your fingertips.

Toolkit
Plastic wrap
Large bowl
Small ingredient bowls
Grinder
Measuring spoons
Chef's knife
Cutting board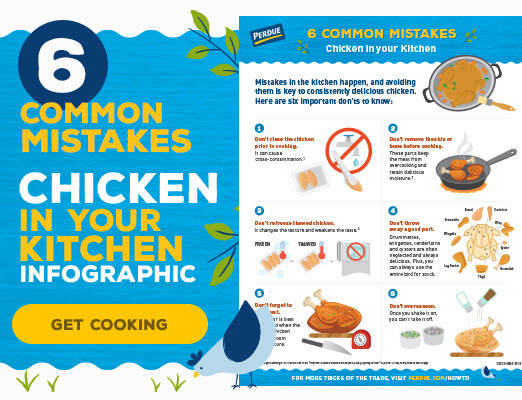 Setup & Techniques
Use a chef's knife or grinder to finely chop any fresh ingredients.
Check dried herbs and spices and discard those past the use-by date; they won't spoil, but their flavor will fade.

Rubs
A dry rub is a mix of spices and/or chopped dry herbs.
Adding water, vinegar or wine turns a dry rub into a paste.
Plain kosher or sea salt is also an excellent rub and ensures a juicy result.
Apply by sprinkling over chicken, and then rubbing into the skin.
Cover with plastic wrap and store in the refrigerator for a minimum of 30 minutes, and up to 24 hours to infuse flavor.

Remember

Ensure doneness with a meat thermometer.
Refrigerate any leftover chicken or turkey immediately and use within 3-5 days.

More How-Tos
View More