Kitchen confidence starts with knowing the tools.

Toolkit
Knives
Sharpener
Steel (for honing)
Knife block or sheaths
Boards (use separate board for raw chicken)
Wet paper towels under boards for stability

Know Your Knives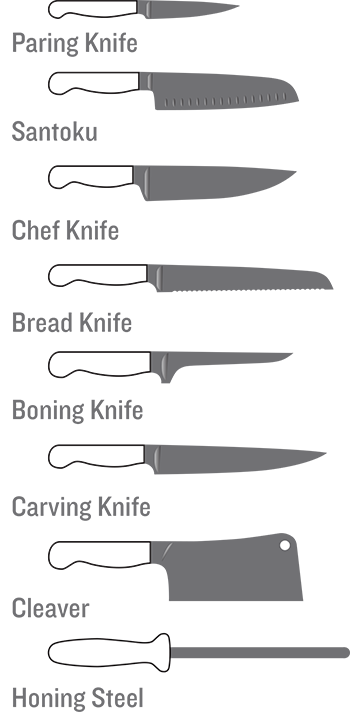 Boards
Plastic boards are ideal for raw poultry because they are dishwasher-friendly and can be washed/sanitized with strong cleansers.
Never put wood boards in the dishwasher.
Do not let your board (wood or plastic) remain dirty for long after use, as it will become harder to adequately clean and may become damaged.
To remove odors and stains from a butcher block board, rub the surface with kosher salt. Leave the salt on the board for a few hours to absorb moisture.*
*Source: National Kitchen and Bath Association

Remember

Ensure doneness with a meat thermometer.
Refrigerate any leftover chicken or turkey immediately and use within 3-5 days.

More How-Tos
View More