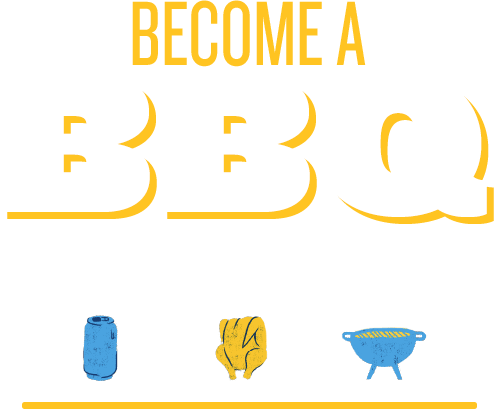 There's nothing better than PERDUE® Beer Can Chicken. Tender and succulent on the inside and crispy on the outside, it will be the star of your backyard barbecue. Fire up the grill, crack open a cold one and get ready to wow your guests with this irresistible dish.

craving savings?
get coupons
get cash back with
Heat an outdoor grill to medium, 350°F. While you're waiting, discard giblets and neck from the chicken. Drain and pat dry.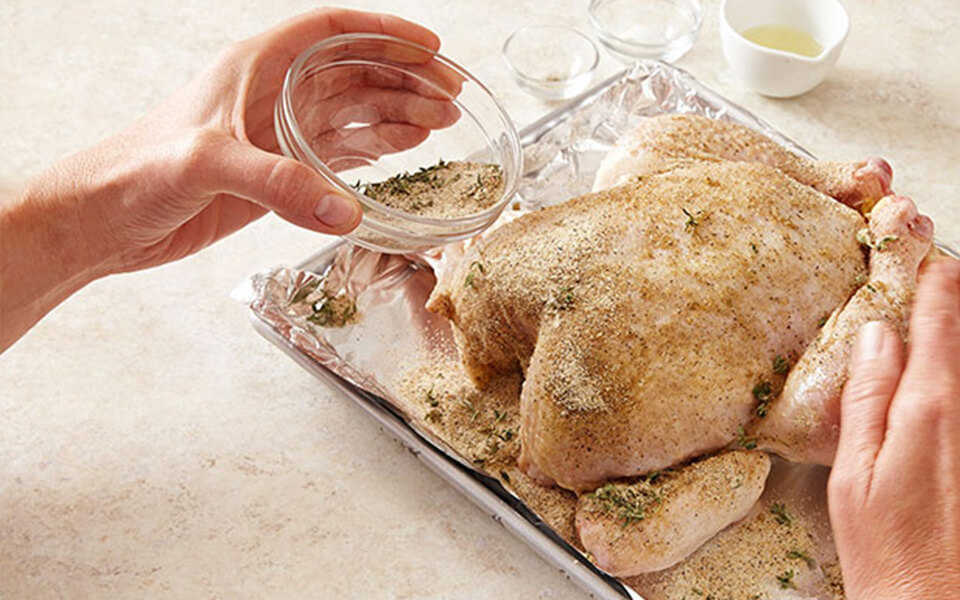 Rub chicken lightly with oil. Sprinkle seasoning rub into the top cavity and rub on outside of the chicken.
Open a can of beer and pour into a food-safe grilling stand. Lower the chicken onto the beer-filled grilling stand with the legs on the bottom so the chicken is sitting upright.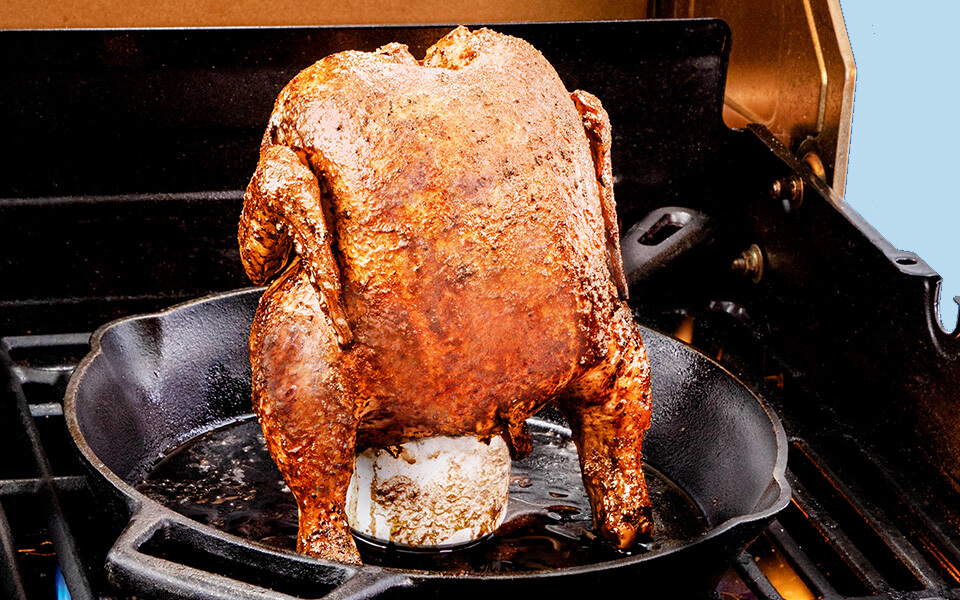 Place the stand with the chicken on the center of the grill and close the top of the grill. Cook over medium heat until the internal temperature of the thickest part of the thigh reads 170°F (approx. 1 hour 15 minutes).
Carefully remove the chicken from the beer stand using tongs and a heat-safe cutting board. Cover the chicken with foil and let rest for 10 minutes before carving. Discard remaining beer in the stand once it cools.
view full recipe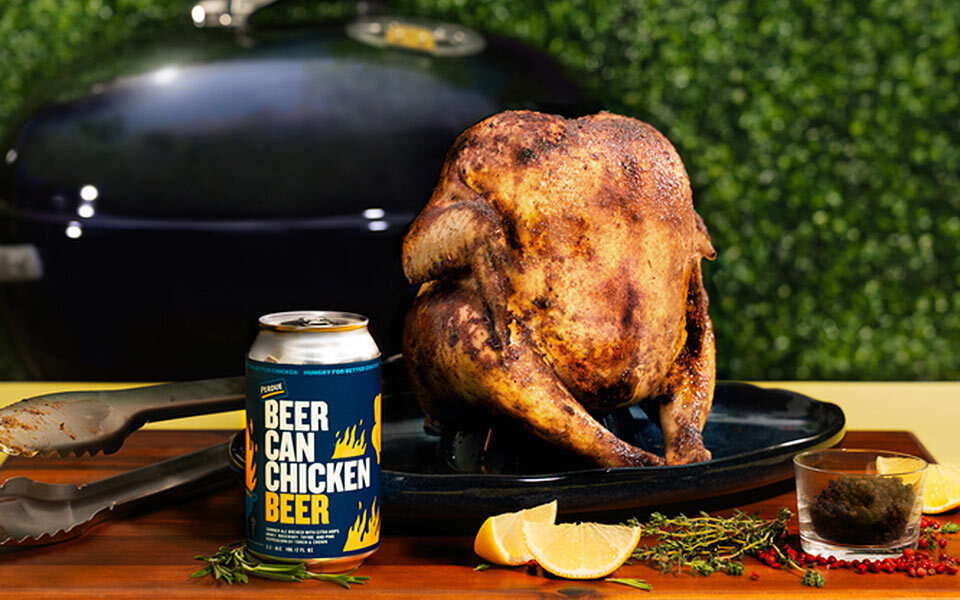 WHY
Perdue®
Chicken?

no antibiotics ever

100% vegetarian feed

no animal by-products

raised cage free